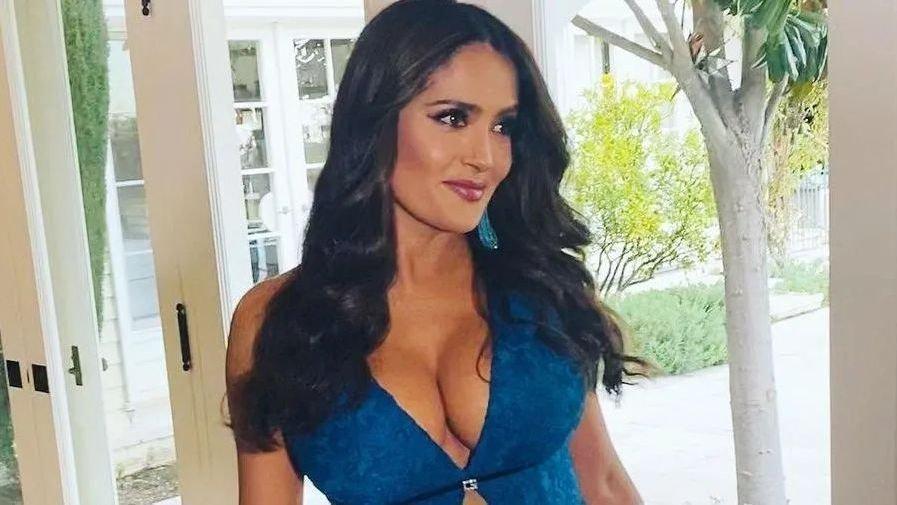 Salma Hayek All Legs For Muddy Veggies Snack Session
Salma Hayek is getting her greens in during a muddy snack session and she's showing a good heart at the same time. The 54-year-old Hollywood superstar got off to a foodie start on Tuesday as she posted for her 17.6 million Instagram followers, sharing two vegetable-centric shots of herself giving the greens a good chomp and showcasing her famous figure at the same time. Salma, who has made 2021 headlines for her hot dog love, was today proving she's healthy at heart. Check it out below.
Article continues below advertisement
Not Her First Food Post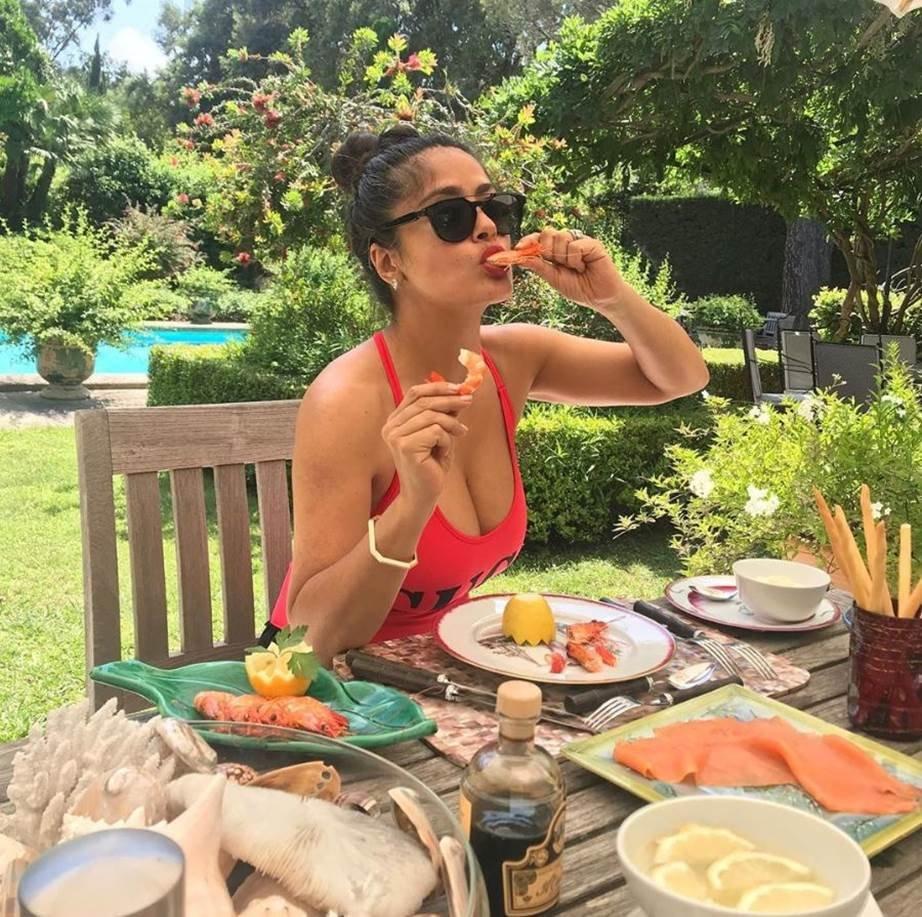 Scroll for the photos. They come as Hayek continues to make headlines for including food on her social media - if it isn't breakfast tacos with a topped egg, it's kitchen ones on Taco Tuesday, with the above photo proving mighty popular, too, as Hayek snacked in a swimsuit.
Shot indoors amid red backdrops and with a red veggie to her mouth, the "Like A Boss" actress sent out her good looks and killer legs today, posing in a chic, white, green, and navy pattern shirt dress, all muddy legs.
See The Photos Below!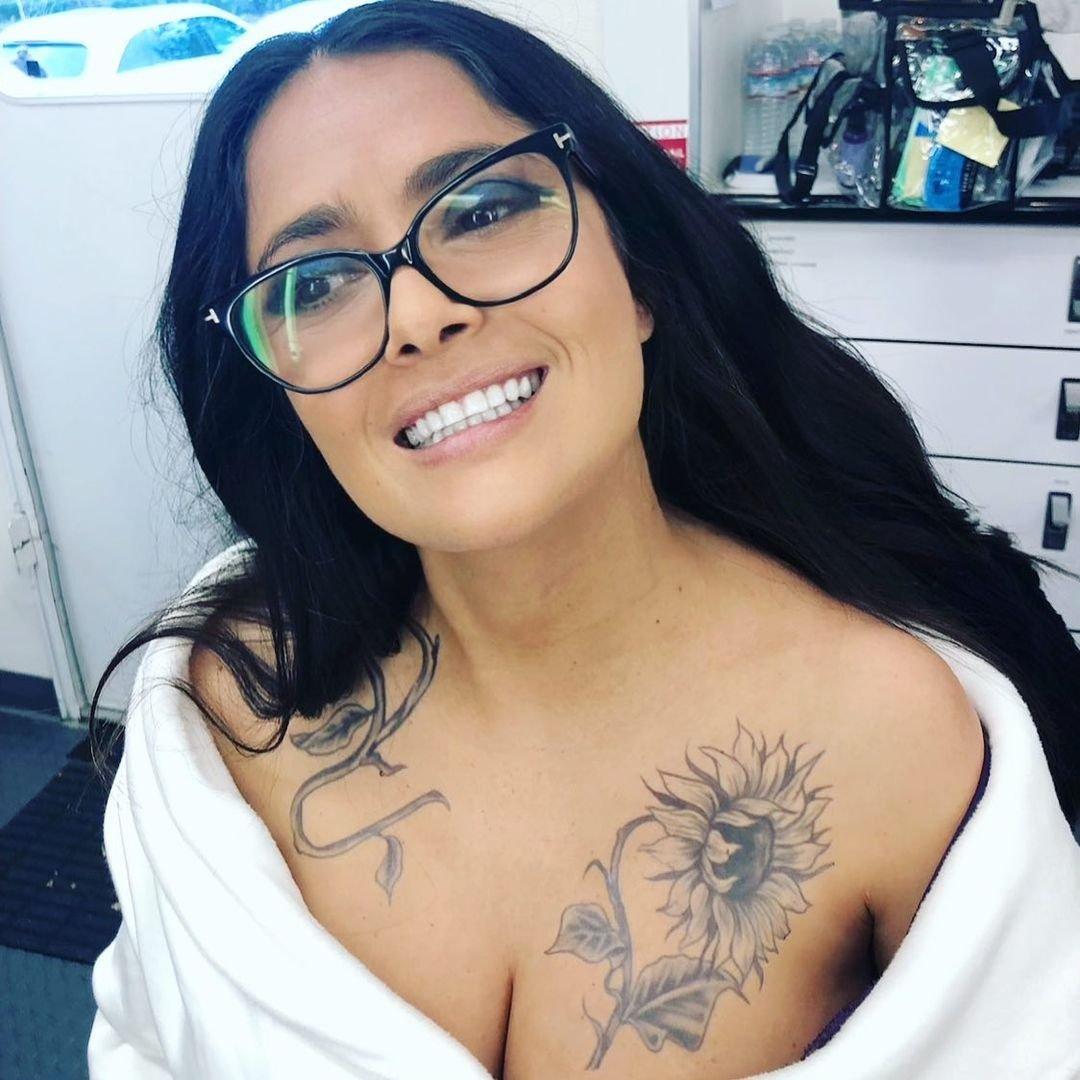 With stained red lips and mud all over her legs, Salma sat with a paper bag overflowing with fresh produce, including a purple cauliflower and plenty of leafy greens. A caption from the Mexican, meanwhile, shouted out her charitable side.
"The most delicious fruit or vegetable is the one you plant yourself, or with your family. 🌶🧄🥑🍅 Everyone should have the opportunity to grow their own food," she began, adding that everyone "should have the opportunity to grow their own" produce.
Article continues below advertisement
See Her Dripping-Wet Bikini Below!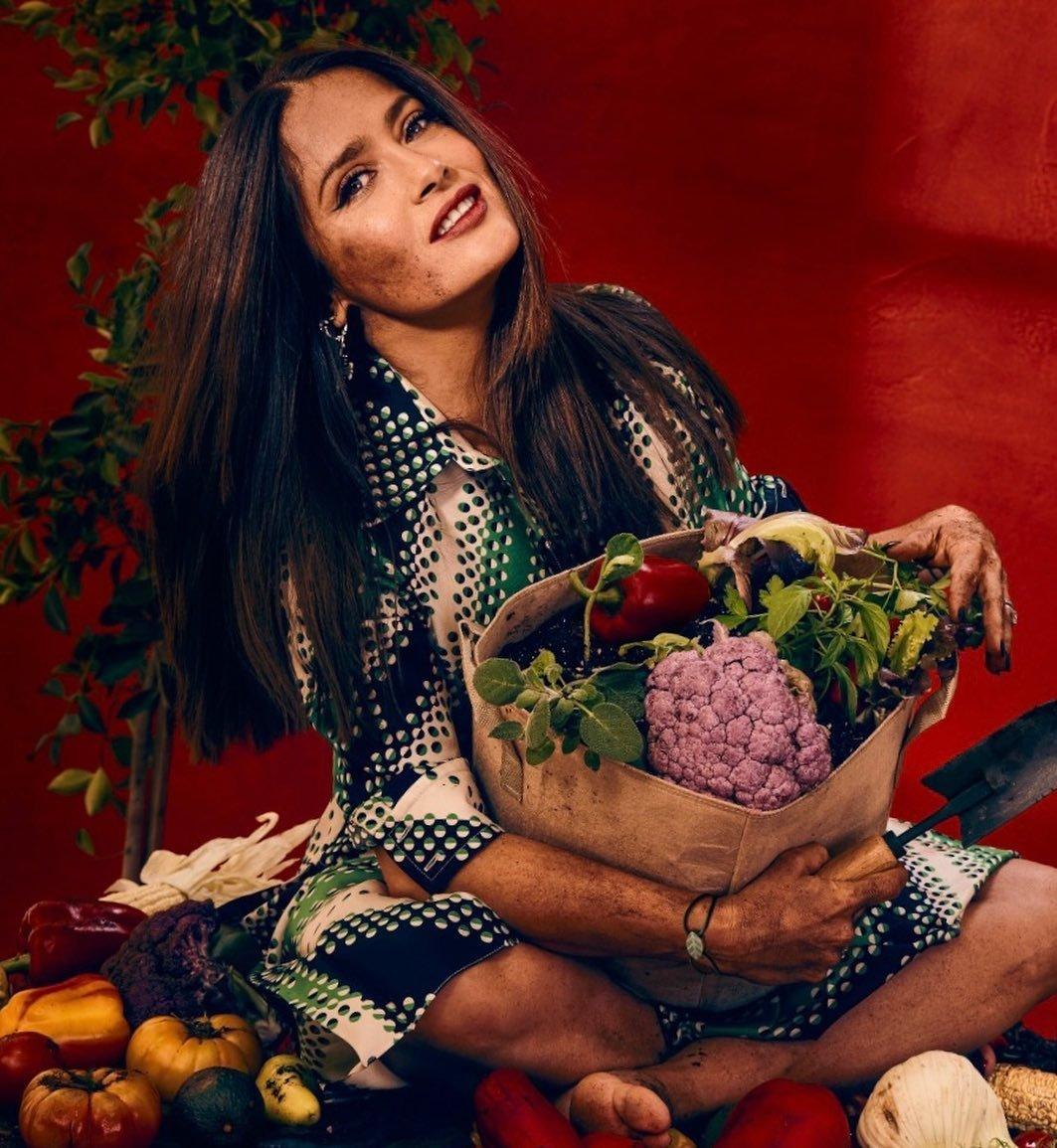 Salma, who has partnered up with Million Gardens Movement, continued with a pledge to "give 1 million gardens to families in need. Whether it is on a windowsill or in a backyard, together we can create a healthier, happier, more sustainable world. Join me and donate $10."
A Spanish translation was also offered, per the standard on Hayek's Instagram. Despite it not being a bikini shot, the actress quickly racked up the likes, snagging herself over 100,000 in just one hour. See the bikini below!
Admits Quarantine Weight Issues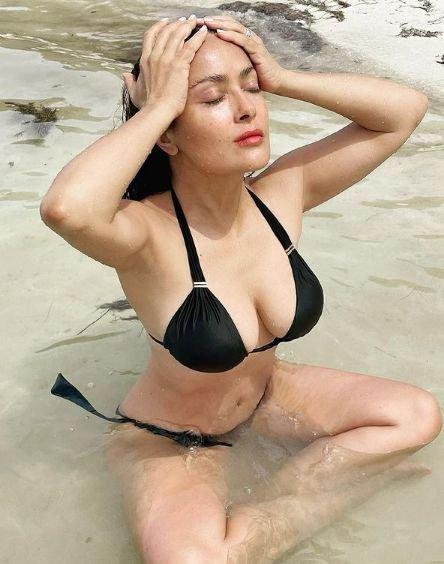 Salma, who stated she loves "a little curve" in 2017, is fresh from opening up to ET and actually stating that she finds posting bikini shots liberating. Hayek joked about batch posting, saying:
"I had to lose a lot of weight and exercise to get into the bikini towards the end of last year," adding: "I'm glad I took a lot of pictures, I have no shame on it, because it was the first week of the vacation." She then promised more skimpy swimwear shots.