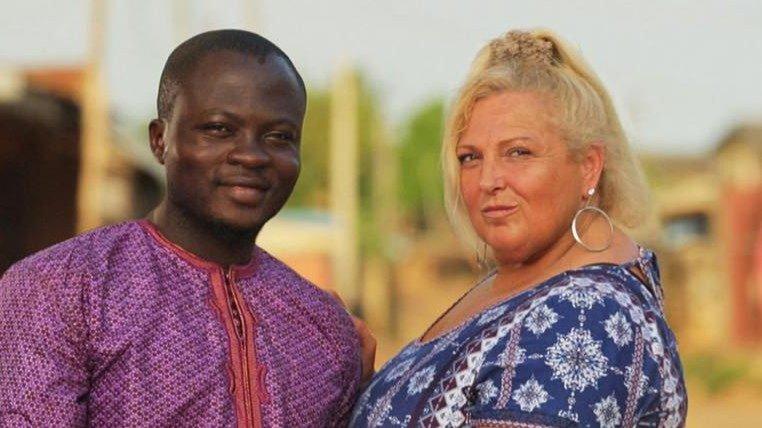 '90 Day Fiancé': Angela Lashes Out At Michael Again After She Attacked Him!
On 90 Day Fiancé: Happily Ever After?, Angela Deem and Michael Ilesanmi's relationship seems to deteriorate as the day passes. After their argument last week, when she smashed his car, the couple still got into a fight as Angela lashed out at Michael again in a private meeting where they were supposed to discuss their issues.
Article continues below advertisement
Angela And Rena's Talk At The Gym
After their argument last week, it seemed like their marriage was finally over as Angela decided to leave Nigeria and dissolve their union. However, in this week's episode, Angela appeared to be making one more attempt to save the relationship. Her change of heart came after she met her buddy Rene in the gym to unwind and release some stress.
"Last night got pretty intense," Rene said to Angela.
"You know, Rene, what I'm remorseful for last night is that my marriage has gotten to this point," Angela said.
"There's no sorry anymore, he's cocky. Did you see how he loved the car more than me?" Angela added.
Angela Declines Rena's Suggestion
After much discussion, where Angela revealed how terrible her marriage with Michael is and how she has decided to leave, Rene advised that she stays back to meet Michael for dinner or drinks so they can attempt to have a more rational discussion. However, Angela declined, telling the camera in the confessional that she was done.
Angela went on to explain how she is already 56 years old and can't afford to keep wasting her time on Michael as she deserved to be with somebody that will bring her the happiness and joy that is missing in her life.
Article continues below advertisement
Angela Changes Her Mind
However, after much persuasion from Rena, who questioned Angela about how it would feel to be on the plane without seeing Michael in person, Angela changed her mind and decided to stay.
"If I leave Nigeria today, I'll never see Michael again and honestly, I'm not sure I'm ready for that," Angela said.
Angela Lashes Out Again
After consenting to meet for drinks, the pair soon got into an argument. Angela requested to see Michael's phone as she brought up an Instagram saga she had with him.
"I'm your wife, I deserve to see your phone," she said.
"For what?" Michael asked.
"I want to see everything," she said while leaning toward him. "Your DMs on Instagram."
"No. I said no," Michael said in response.
Angela angrily left when they couldn't agree on whether she could view the phone.
While 90 Day Fiancé viewers are already grown weary of the constant fights between the couple, one can hope Angela and Michael finally come to a compromise in subsequent episodes.