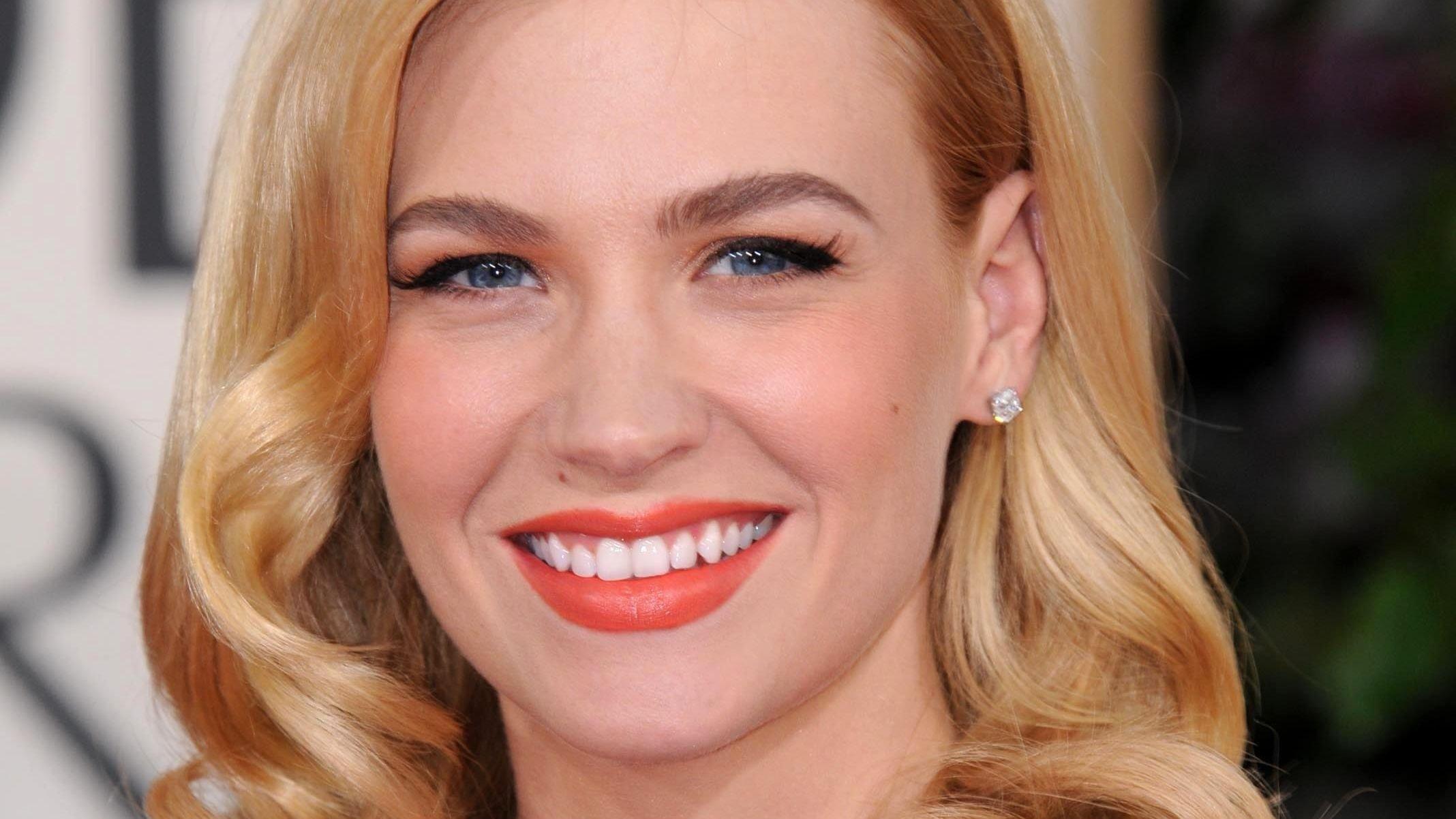 January Jones Attends Basketball Game In Bustier
At 44, Mad Men alum January Jones still knows how to keep heads turning when she steps into a room. This weekend, the single mother attended a high school basketball game and claimed the parents' section was as lit as the students' aisle. If all the moms and dads were anything like the actress, we could only wish to have been a fly on the wall to get all the juicy details!
Article continues below advertisement
Bodysuit For The Weekend
One of the things we love about January's style is her ability to dress however she likes regardless of societal expectations and status quo. The 44-year-old decked out in a black lace bodysuit, matching ripped denim pants, and a blue washed denim cropped jacket. The outfit was casual and trendy such that you could've mistaken January for one of the students - yes, she looked that good.
The actress showed off her toned physique in a mirror selfie holding her fringe platinum blonde hair in one hand and iPhone in the other. As far as hot moms go, January Jones fits the list without question.
Keeping It Casual
Denim pants and sexy tops seem to be January's current jam as she wowed her one million-plus Instagram followers in this black and blue number. The off-shoulder long-sleeve stretchy top dipped in the middle, teasing some cleavage action while her black leather belt with a bold buckle cinched her waistline.
The actress wore a single gold coin pendant on a thin gold chain and left her short hair down in a fringe bob. Her bright smile framed with glossy lips highlights this picture because it interprets the endearing child-like nature of the actress through the camera's lens.
Article continues below advertisement
Keeping Fit With Pilates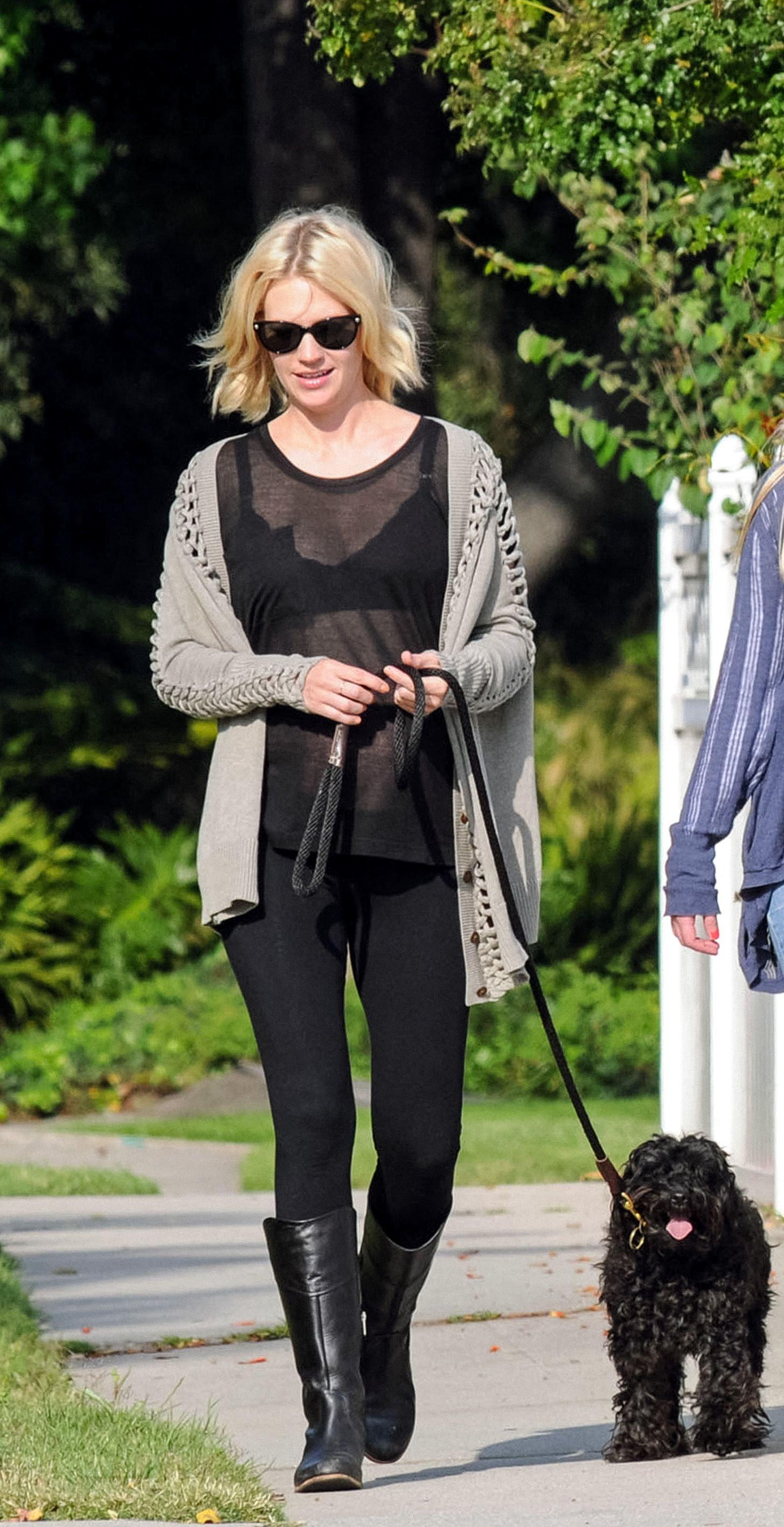 Bodysuits agree with January because of her super-toned physique. The actress has washboard flat abs toned arms and legs that make you wonder how she keeps it all together despite her busy schedule. The actress once revealed to Women's Health she practices Pilates and Barre routines to improve her flexibility and strength. With the amount of work she puts into her body, you best believe she would flaunt it at any given opportunity!
Dress Recycle Trend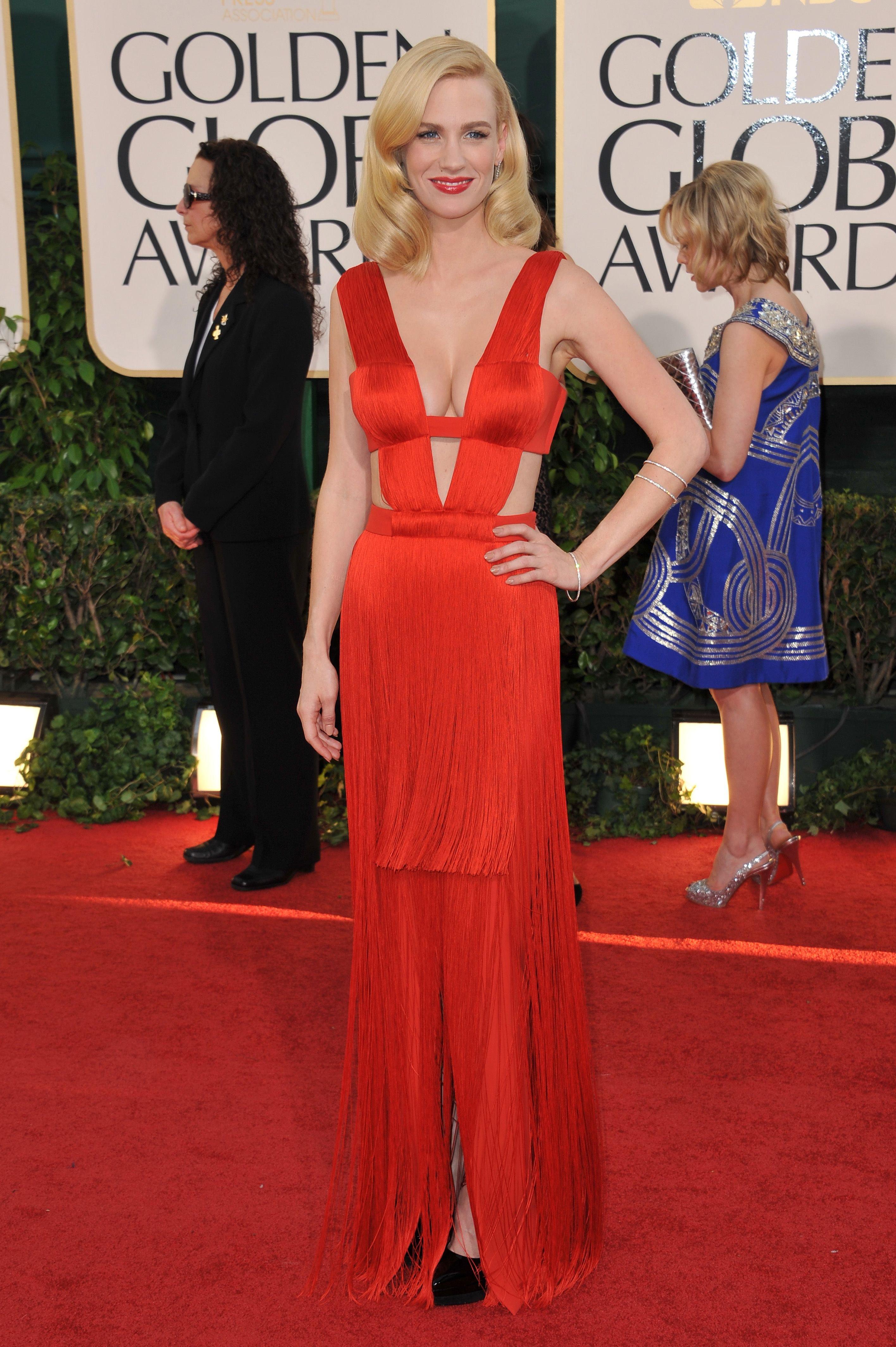 Another given is that January is most likely to recycle an already won hit outfit and make it look fresh. She did it with her Golden Globes red Versace dress last year, then with her Dolce and Gabbana lace two-piece for the Emmy weekend. So, if you miss a fire look from the actress, don't worry - you just might catch a remix sometime soon or in ten years!
The Dolce and Gabbana two-piece (2nd Wear)