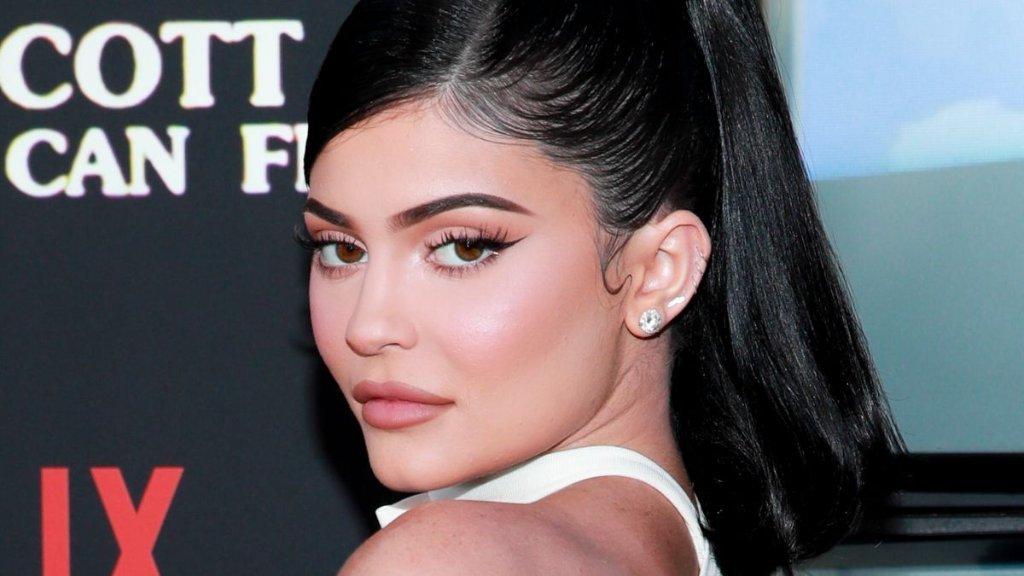 Kylie Jenner Welcomes Halloween Naked, Covered In Blood
Kylie Jenner knows how to shift those Lip Kits. The 24-year-old reality star and makeup mogul stripped right down to, well, nothing to promote her 2015-founded Kylie Cosmetics' latest collection, one heavily geared towards Halloween shoppers and bringing the star totally naked and covered in fake blood.
Kylie, this year launching both Kylie Swim and Kylie Baby, has not stopped promoting the brand making her a billionaire. The latest sees her enticing fans to shop her partnership with Nightmare on Elm Street.
Article continues below advertisement
Stripping Down For Halloween Collab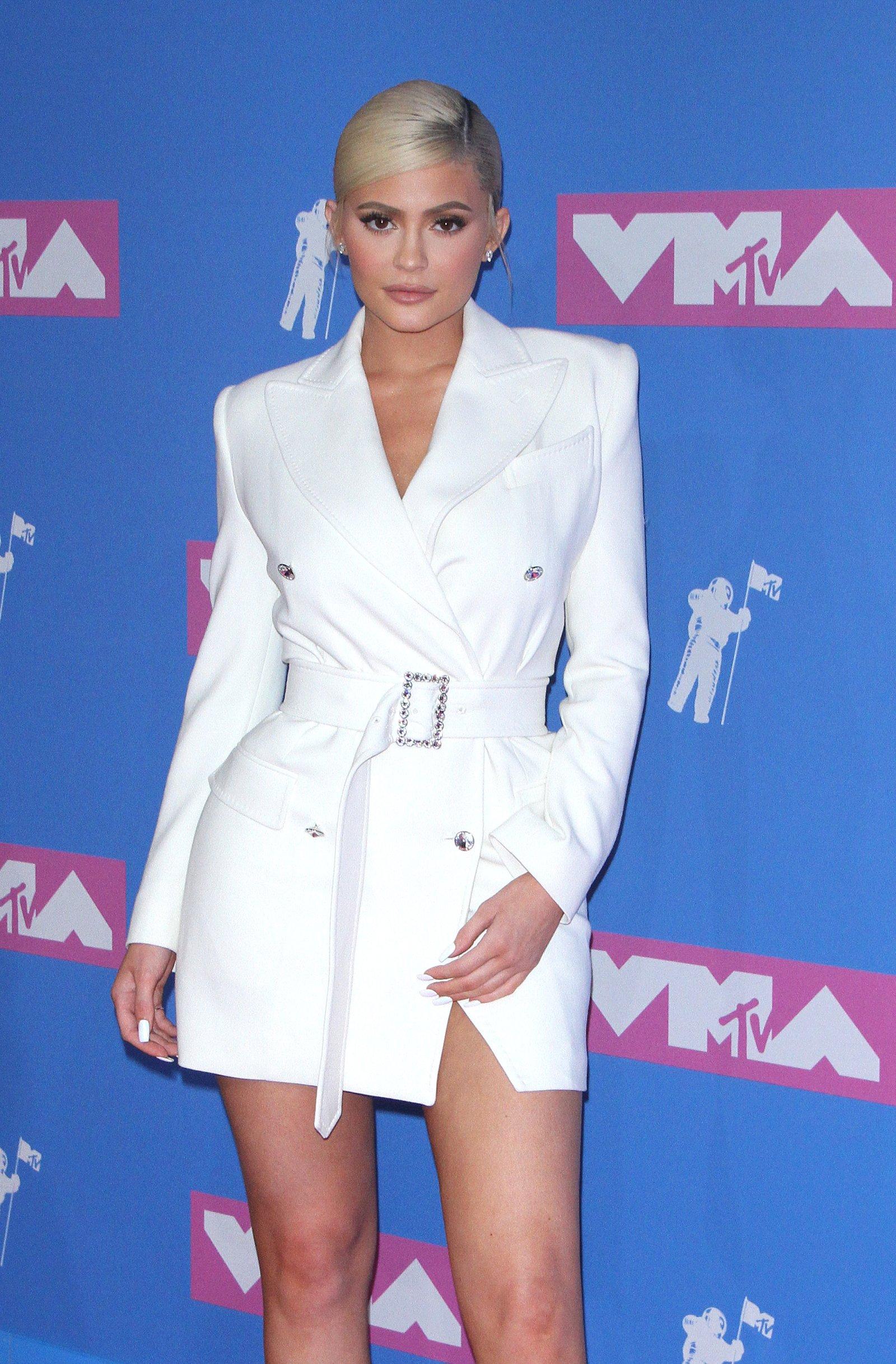 Scroll for the photos, ones not showing the youngest KarJenner's baby bump - Kylie is expecting her second child with Astroworld rapper Travis Scott.
Going for a blood-soaked shoot as posed nude and from a studio covered in clear plastic sheeting, the California native stunned while 100% shouting out gore as her skin appeared covered in dripping fake blood. Barefoot, too, Kylie flaunted her pre-pregnancy body and her plump pout, of course donning items from her KYLIE x NIGHTMARE ON ELM STREET collection.
See The Photo Below
The Keeping Up With The Kardashians star, whose collection launched October 12, is bringing fans blood-splattered packaging, plus a pressed powder palette with 12 shades - "Alive but dead," and "Face your fears" are just some of the spooky-inspired names. There's also an "Elm Street" shade, plus a "Come to Freddy."
The collab also offers fans the chance to shop Kylie's Kylashes, plus her Lip & Cheek Jelly Stain among other products. Over 4.5 million likes have been left to the snap - scroll for more after it.
Article continues below advertisement
All Freddy Girl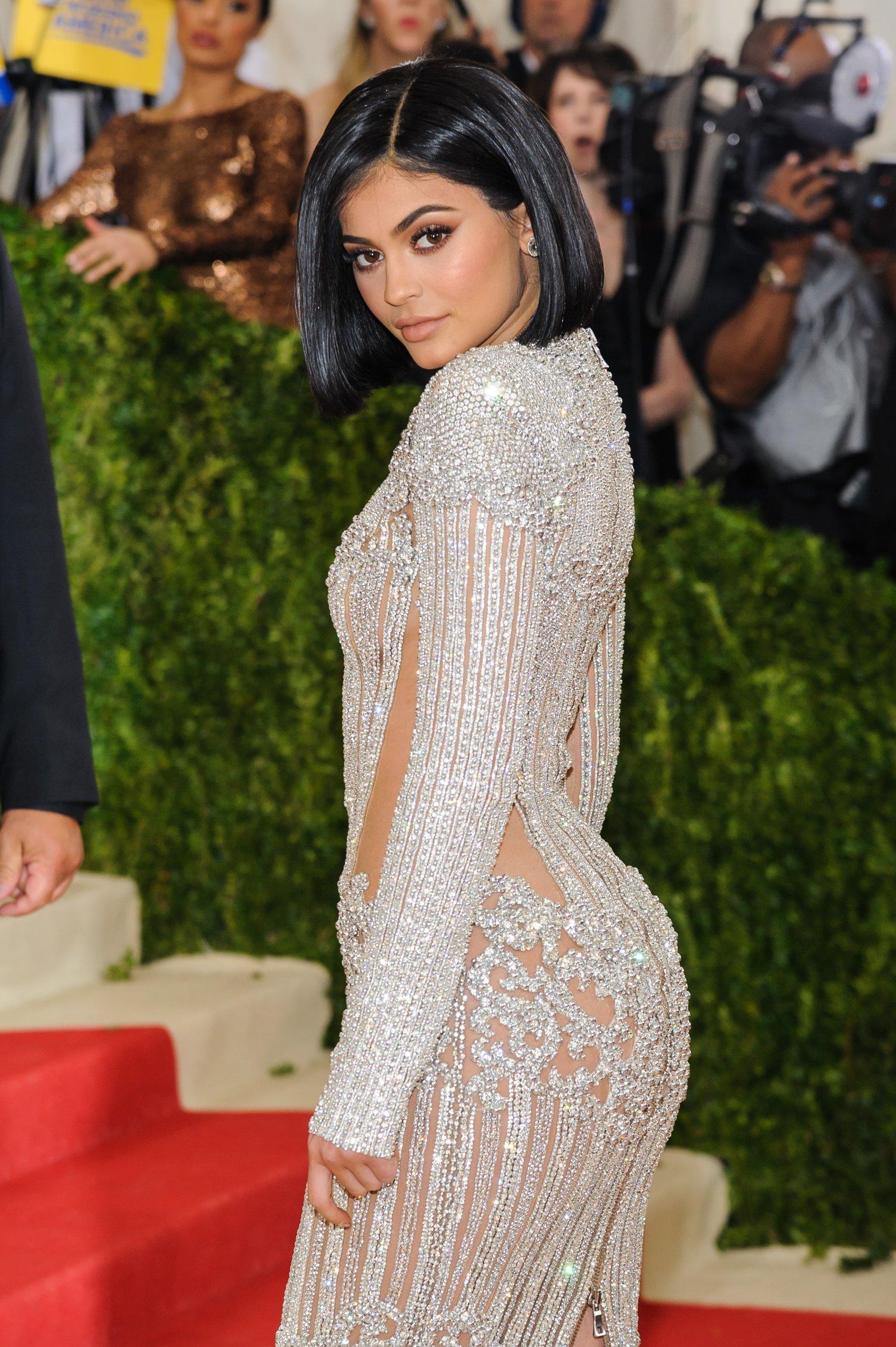 Quick to follow was a photo of the cosmetics queen crouching down and wearing a skin-tight red-and-white bodysuit, plus high heels. Kylie told her Instagram followers: "Freddy girl 🔪🩸 my Nightmare On Elm Street halloween collection launches 10.12 on KylieCosmetics.com! @kyliecosmetics."
On October 12, and as the Halloween collab launched, Kylie shared a promotional snap of the entire collection, although fan comments weren't too flattering - "The same colors as every other year," a disgruntled follower wrote as they topped comments.
Launching Kylie Baby
Fall 2021 has brought a brand new line from the serial entrepreneur, this as she capitalizes on her motherhood. Kylie Baby offers shampoo, conditioner, body lotion, and bubble bath, plus super-cute bathrobes, hair accessories, and travel bags. The brand caused a buzz prior to the launch as Kylie Baby became a verified Instagram account this year, with Jenner having since confirmed the entire range is "approved" by daughter Stormi, 3.
Kylie is also CEO of her 2019-founded Kylie Skin brand. Who knows what's next.