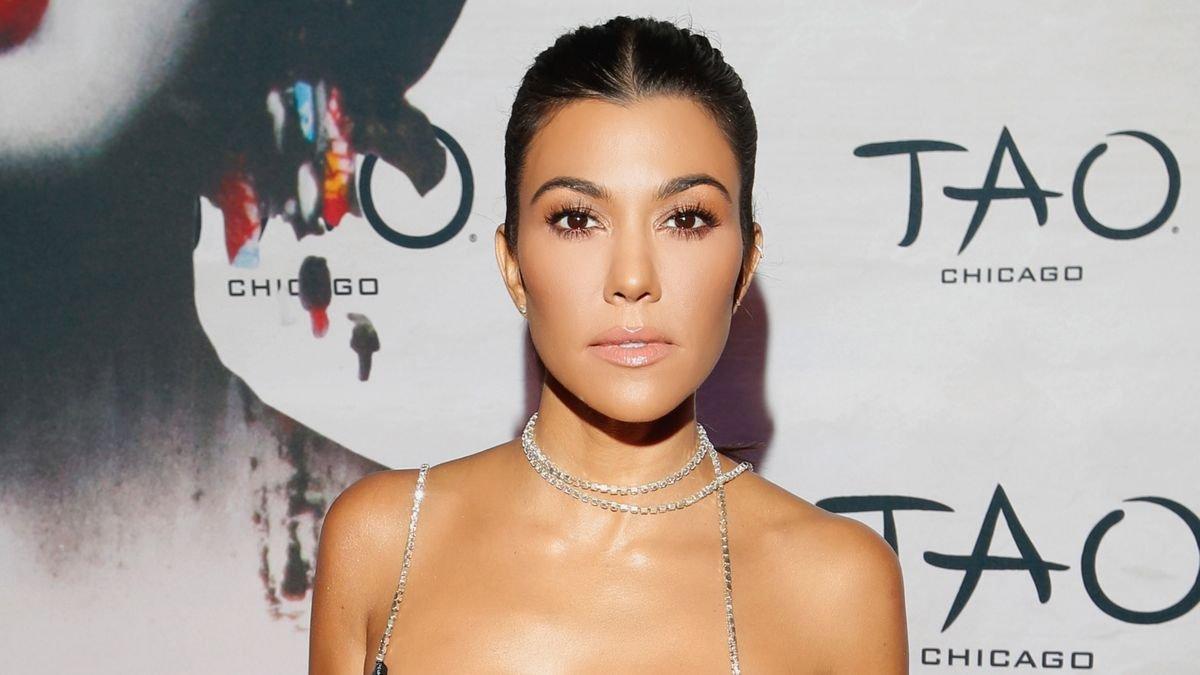 Kourtney Kardashian Looks Insanely Gorgeous In Her 'Post-Matcha, Pre-Zoodles Fitting'
Kourtney Kardashian gave her 127 million Instagram followers something to talk about on Wednesday, June 16, when she shared a glamorous new update. The 42-year-old Keeping Up With The Kardashians star looked nothing short of gorgeous in her stunning outfit that was picked out by her amazing group of stylists. The mother of three rocked a bikini top paired with shorts and a sequined cover-up that only she could pull off.
Work-life balance is very important to Kourtney. While she posted about her shoot for Poosh, she also shared some snaps from her recent trip to the beach -- which were shared on her Instagram stories.
Article continues below advertisement
She Can Pull Anything Off
In the new upload, Kourtney sported a light brown bikini top with triangle-shaped cups. Like most classic styles, her swimwear featured strings that were tied over her neck and behind her back. She also wore a pair of dark brown shorts with a waistband that sat directly in the navel area. Nonetheless, it accentuated her flat stomach and abs. The reality star also rocked a sequined long dress as a cover-up. It had a turtleneck design and was sleeveless.
Scroll Down For The Photo!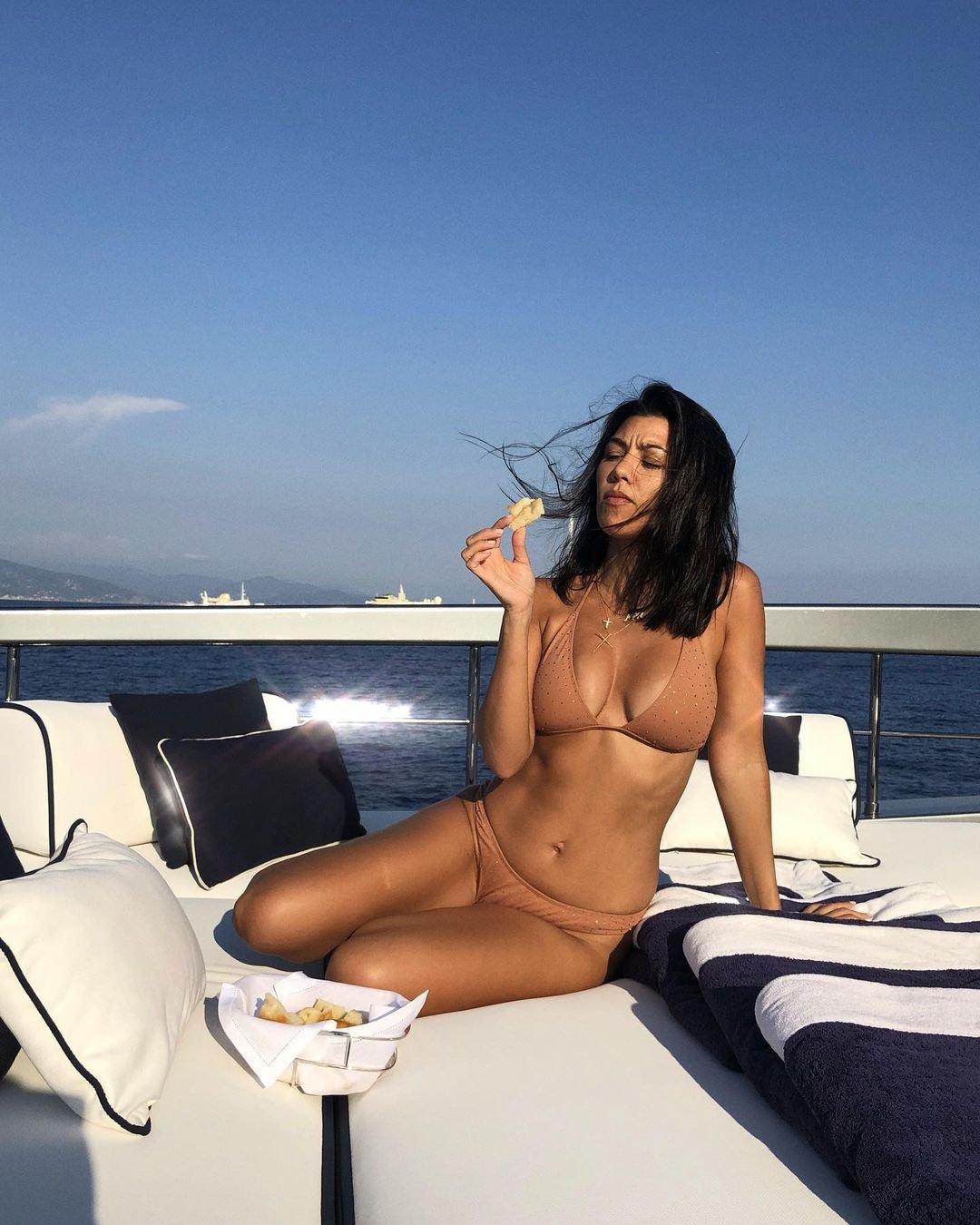 The sparkly number also boasted a slit and a length that reached the ground. Kourtney wore heeled sandals that prevented the fabric from dragging on the floor as it boosted her height.
For the occasion, Scott Disick's ex-girlfriend sported a short hair look by wearing a wig with a color similar to her own dark locks. She had purple eyeshadow on, adding a nice pop of color. As for her accessories, Kourtney wore a gold bangle on her right wrist.
Article continues below advertisement
Always Poised
Kourtney was standing on a carpeted floor inside a room. She had her legs apart as she patiently waited for her stylists to finish altering her dress.
In the caption, she shared information about her previous activity and what she will be doing after the fitting session. The socialite also gave shoutouts to her makeup artist, hairstylist, her dress' label, and Vogue Arabia by tagging the social media pages in the picture. Scroll a little more to see the photo.
Mrs. Travis Barker?
In a recent report by E! News, Kourtney and Travis stepped out for a date in Malibu. According to the publication, the lovers went shopping, and they were holding hands most of the time. While the two were happily enjoying each other's company, Kourtney's pal Addison Rae also joined in the fun.
Fans were thrilled to see the lovers out and about, flaunting their love. Although, some were wondering whether they'll ever head to the altar. Fret not! A source spilled the tea to US Weekly, and it's good news.
"An engagement could be right around the corner for Kourtney and Travis," said the insider. "The engagement would be very over the top since Travis loves impressing her. I wouldn't be surprised if it took place at their favorite place in the world, Disneyland, in front of the kids and family."