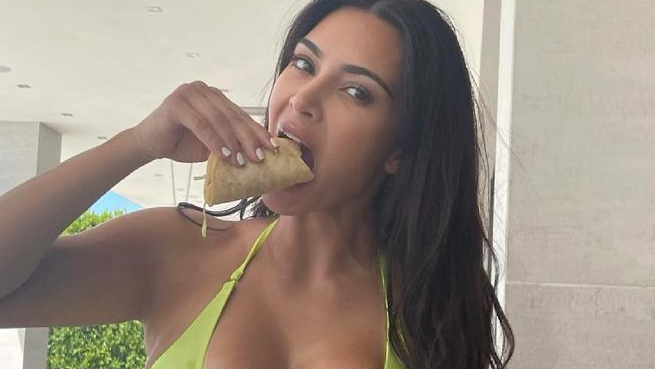 Kim Kardashian Snacks In Bikini For Taco Tuesday
Kim Kardashian is snacking on tacos in a bikini and racking up likes. The 40-year-old reality star and makeup mogul has already made summer 2021 headlines for seeing her vegan tacos video go viral - while that one showed the Keeping Up With The Kardashians star fully clothed and from her kitchen, it was a skimpier affair last night as Kim chowed down while in swimwear. Posting for her 228 million Instagram followers, Kim made it Taco Tuesday on Monday. See why below.
Article continues below advertisement
Can't Wait For Taco Tuesday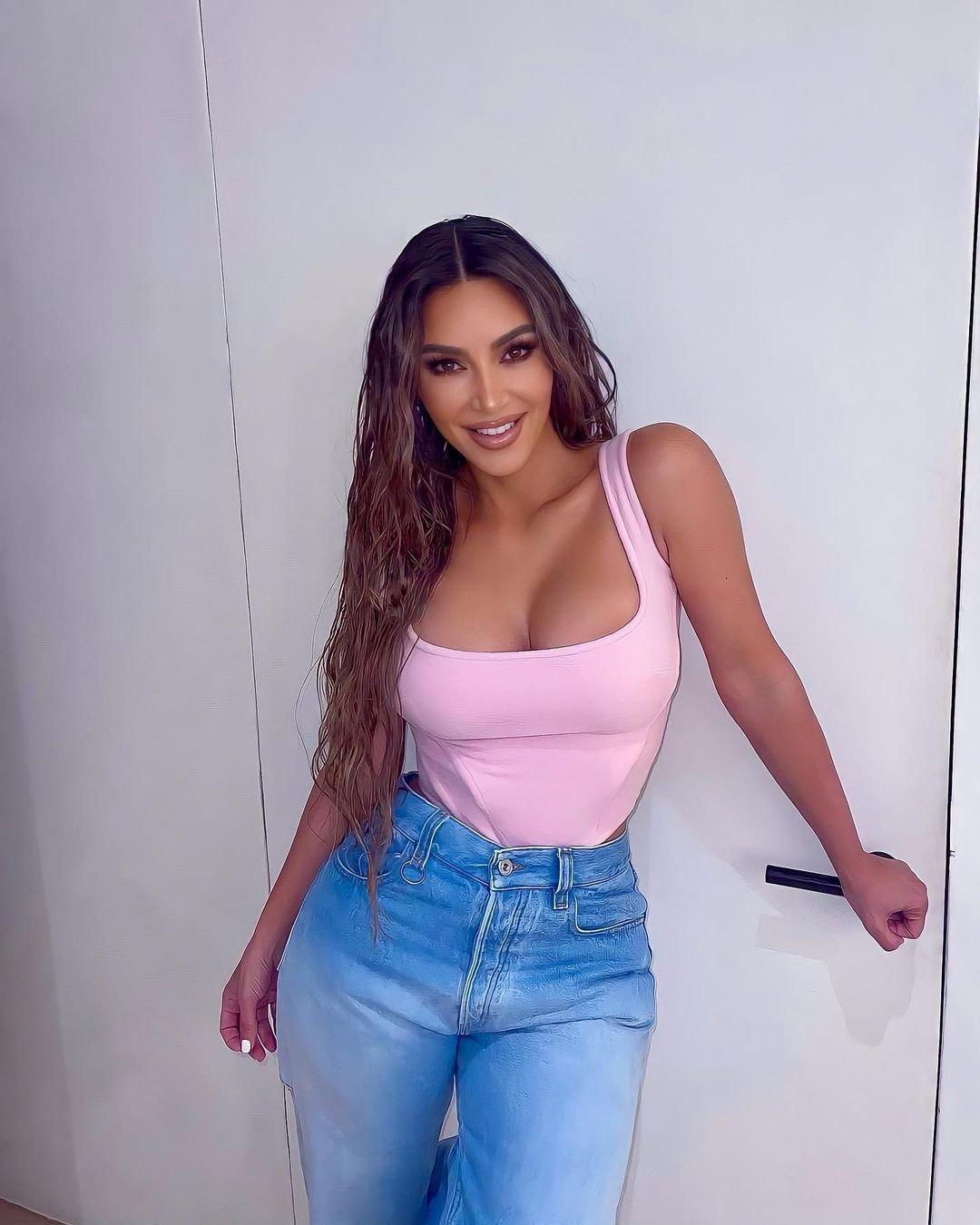 Scroll for the photo. Kim updated late on Monday evening and asking: "Is it Taco Tuesday yet" as she even threw in a taco emoji. The KKW Beauty founder, posting in a sizzling yellow bikini with string ties, posed on a super-chic protected outdoor terrace as when held a taco up to her mouth, with the camera also taking in brushed-wood flooring, muted accent egg chairs, and hints of greenery.
Eyes were likely on Kim, though, who showed off impressive abs and her golden tan as she snacked away.
See More Photos Below!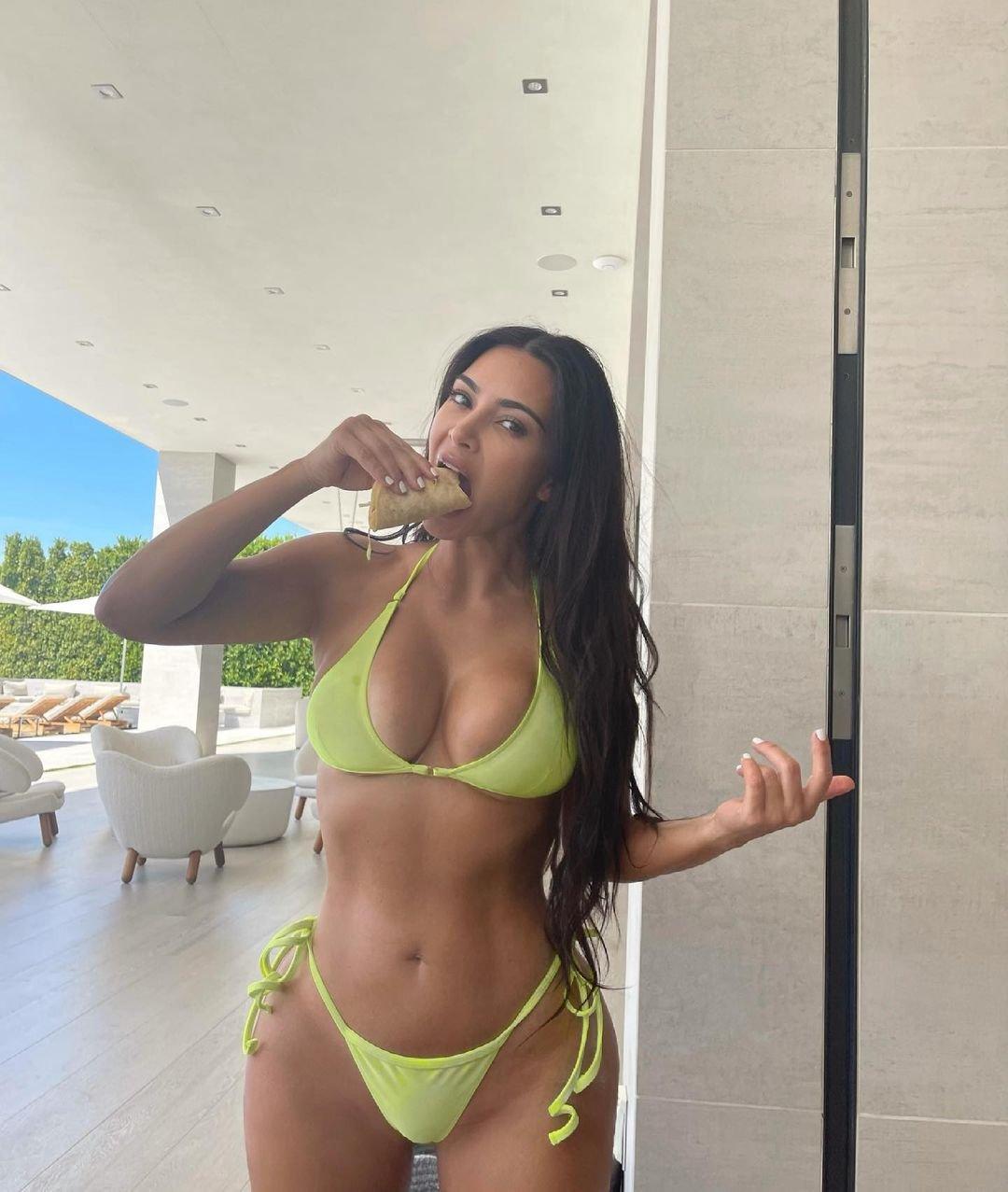 The mom of four, currently in the news as 44-year-old estranged husband Kanye West seemingly dates model Irina Shayk, was met with over 2.4 million likes overnight, with BFF and "Food God" Jonathan Cheban quickly topping comments. "You got guacamole all over that bathing suit!" he replied.
Kim, a lover of tacos, is now eating hers a different way, at least compared to how she used to consume them. Hopping aboard the vegan bandwagon this year, Kim is now meat-free. See her video below.
Article continues below advertisement
Scroll For Her Tacos Video
On May 15, and hot on the heels of 42-year-old sister Kourtney Kardashian revealing she's gone vegan, Kim updated from her kitchen while cooking vegan tacos and writing: "I've been on this plant-based journey and am really loving it! One of my fave plant-based meals is tacos! In case you missed it, I wanted to share w you guys how I make them."
Kim used Beyond Meat's meat-free mince, something the star claims tastes better than the real thing. More photos after the video.
Kimmy And Her Little Lamb
Fresher in the news is Kim wrapping her Lamborghini in the fuzzy Cozy collection fabrics forming her Cozy SKIMS clothing range. Crouching down by her vehicle and in white SKIMS shorts this month, Kim wrote: "KIMMY HAD A LITTLE LAMB-BO!!! OMG isn't this the cutest and funniest thing ever??? A new lambo w everything @skims cozy fabric! We're coming out w new Cozy styles soon!"
Kim continues to run both her KKW Beauty and SKIMS empires amid her divorce, set to be her third.