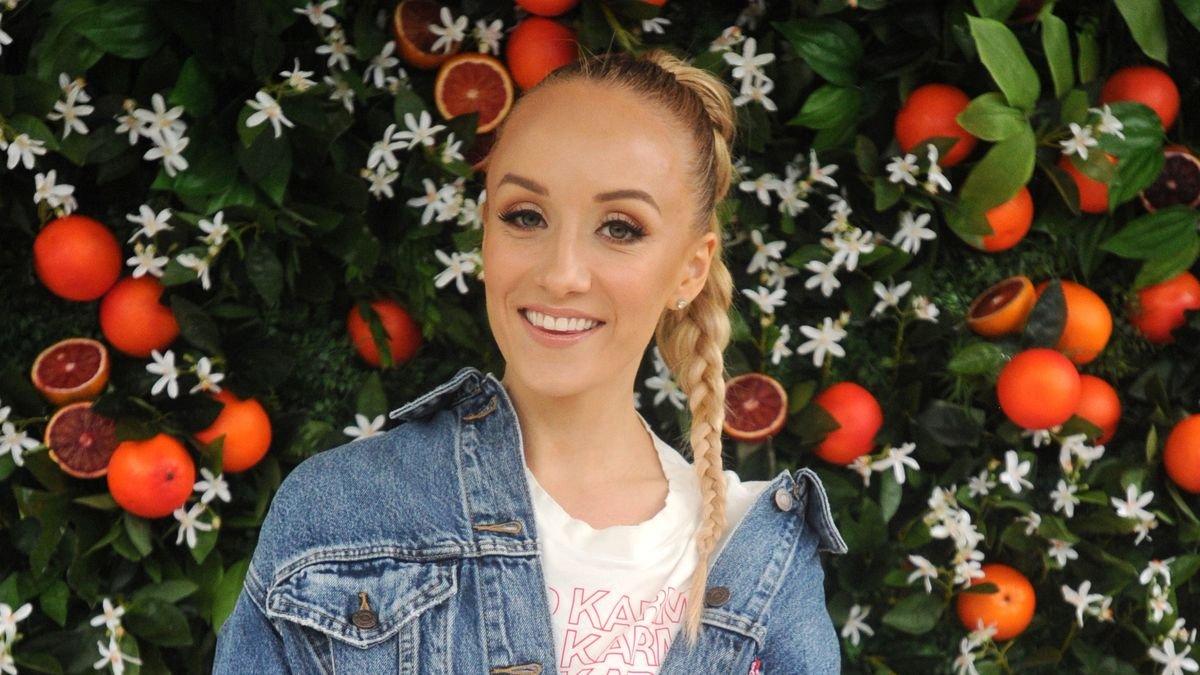 Gymnast Nastia Liukin Stuns In Fort Worth Update: 'Forgot My Leotard'
Former artistic gymnast Nastia Liukin is currently in Fort Worth, Texas, for the U.S. Gymnastics Championships and her social media updates are bringing fans a little closer to the atmosphere of the competition.
The Olympic medalist posed in a gymnastics gym for her most recent Instagram share on June 4, joking that she wore the wrong outfit.
"made it in time for warm ups [sic] but forgot my leotard...," Nastia wrote in the caption, initiating an elated response from her followers.
Article continues below advertisement
A Vision In Blue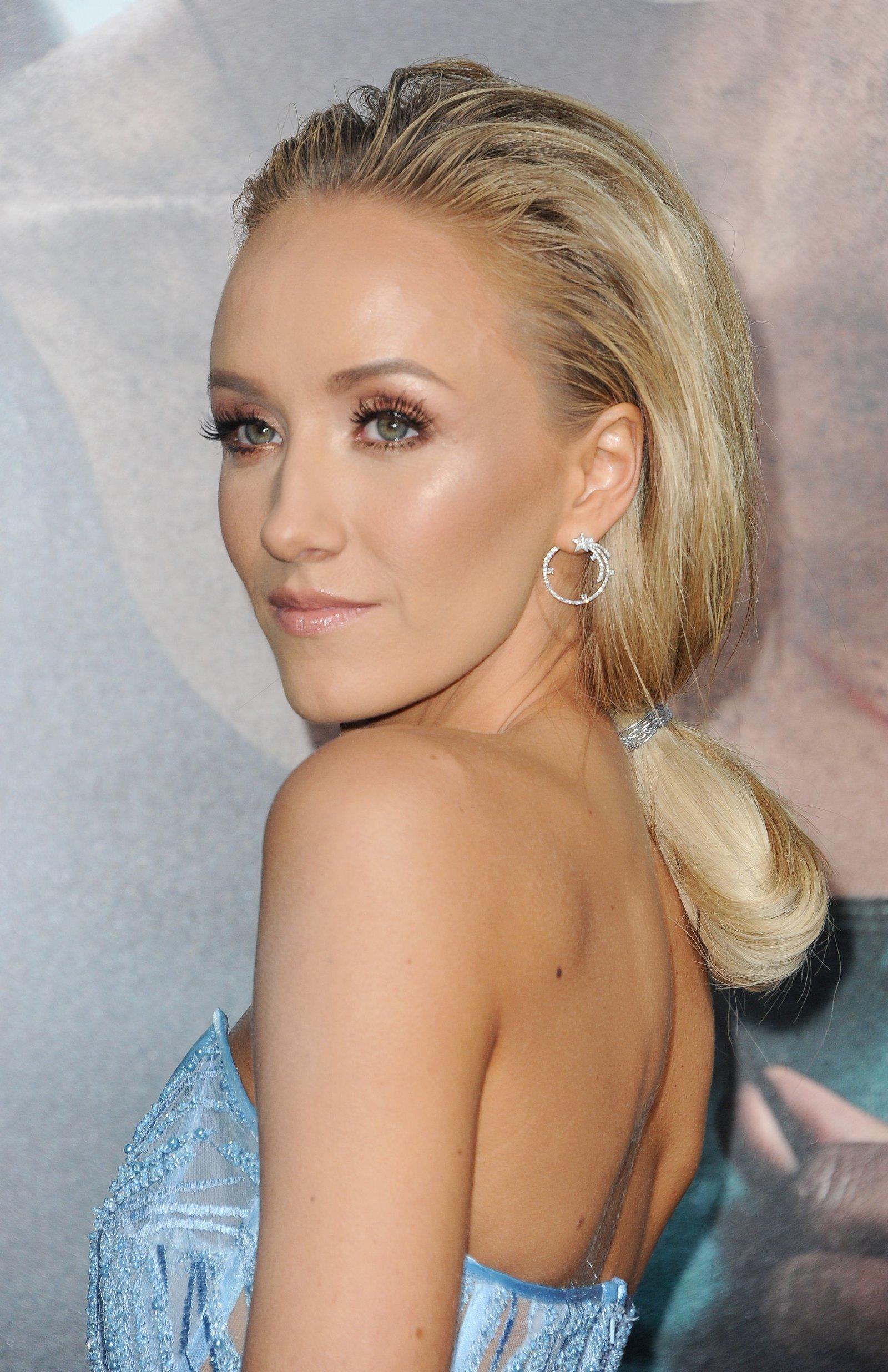 Fresh from her Charleston getaway, where she vacationed in style in Caroline Constas swimwear, Nastia vas a vision in blue in a gorgeous Black Halo dress. The look included long puff sleeves for a vintage vibe and a wrap-around miniskirt.
Matching the training equipment, the five-time Olympic medalist stood in front of a gymnastics mat, showing off her supple, long legs highlighted by strappy, blue Aquazzura heels decorated with butterflies. She rocked a chic long braid adorned with golden butterfly hairpins to match her Jennifer Behr tiara.
All About The Gymnastics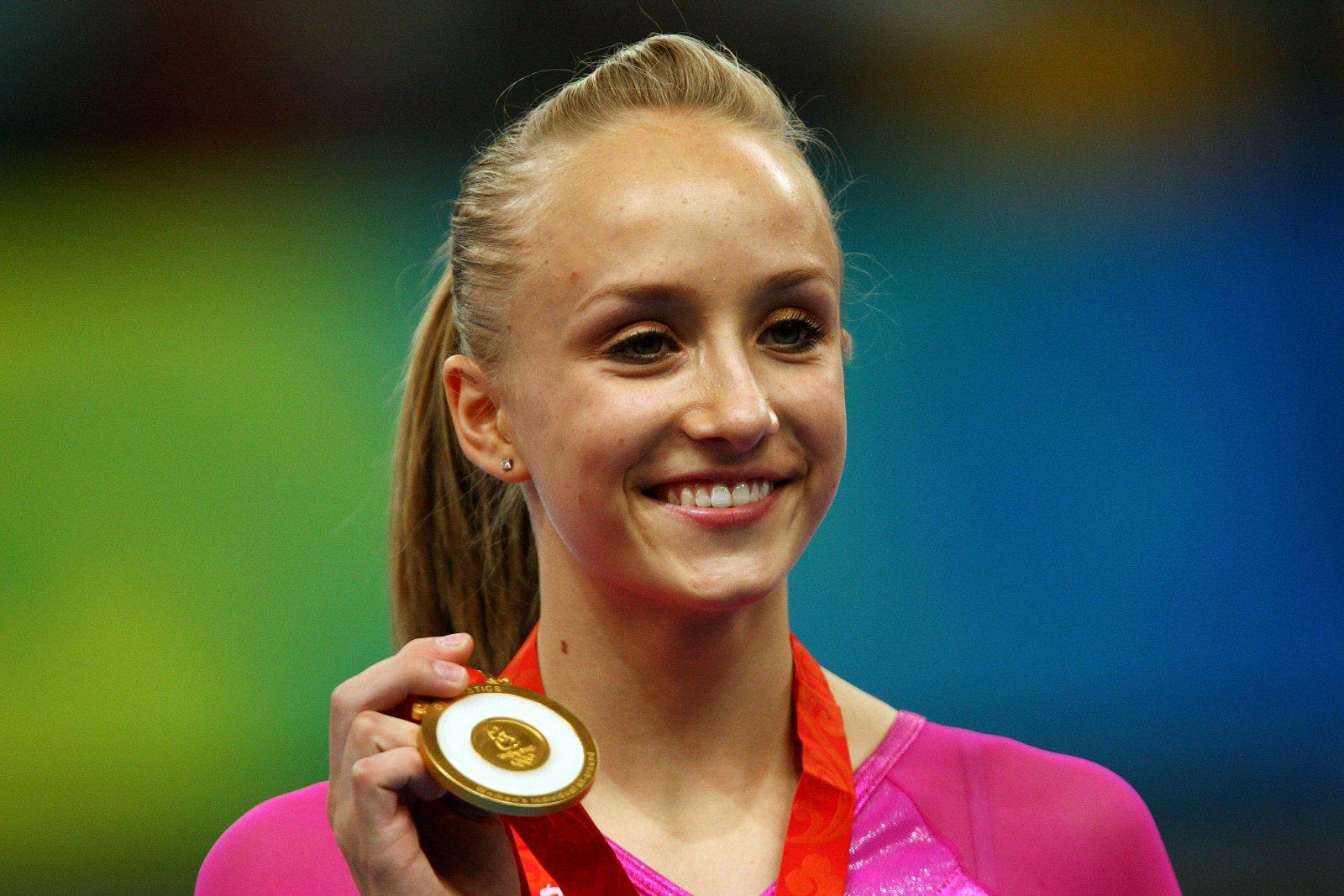 Nastia made her caption all about the national championships, urging fans not to miss Day One of the Women's Competition on NBC Sports Network.
The former athlete also appealed to her audience to watch Olympic gold medalist Simone Biles "go for her 7th national title."
Simone seemed flattered by the mention and responded in the comments section: "okay miss thang."
Another American gymnast to comment on the post was MyKayla Skinner, who told Nastia she was "sooo Gorgeous!"
Sunisa Lee also chimed in, dubbing her "prettiest always."
Article continues below advertisement
Fans Are There For It
It seems that the idea to coordinate with her gymnastics equipment paid off in a big way in terms of internet points. Styled by Nastia's gal-pal and go-to fashion stylist Gabriela Tena, the look earned her effusive praise on Instagram, clocking in more than 43,300 likes and 300-plus messages.
Among the commenters was celebrity fitness coach Kira Stokes, who is famously the personal trainer of Ashley Graham.
"I mean - matching the equipment and setting the place on [fire]! YOU are my (and @garyjac 's) Friday Night!" she said, tagging Zippin senior VP Gary Jacobus.
Promoting The National Championships
According to her Instagram feed, Nastia arrived in Fort Worth on June 3 and has been avidly promoting the national championships ever since.
"ft. worth, we back... with a full week of gymnastics!" she wrote in a Thursday update, adding: "tune in for the national championships on NBC starting tomorrow with the men's prelims!"
Nastia brought her fashion A-game once more, cutting an elegant figure in a semi-sheer L'agence shirt covered in colorful butterflies. She wore a white tank top underneath, and paired the co-ord with leather pants and sophisticated heels. Scroll through the embed below to see the look!