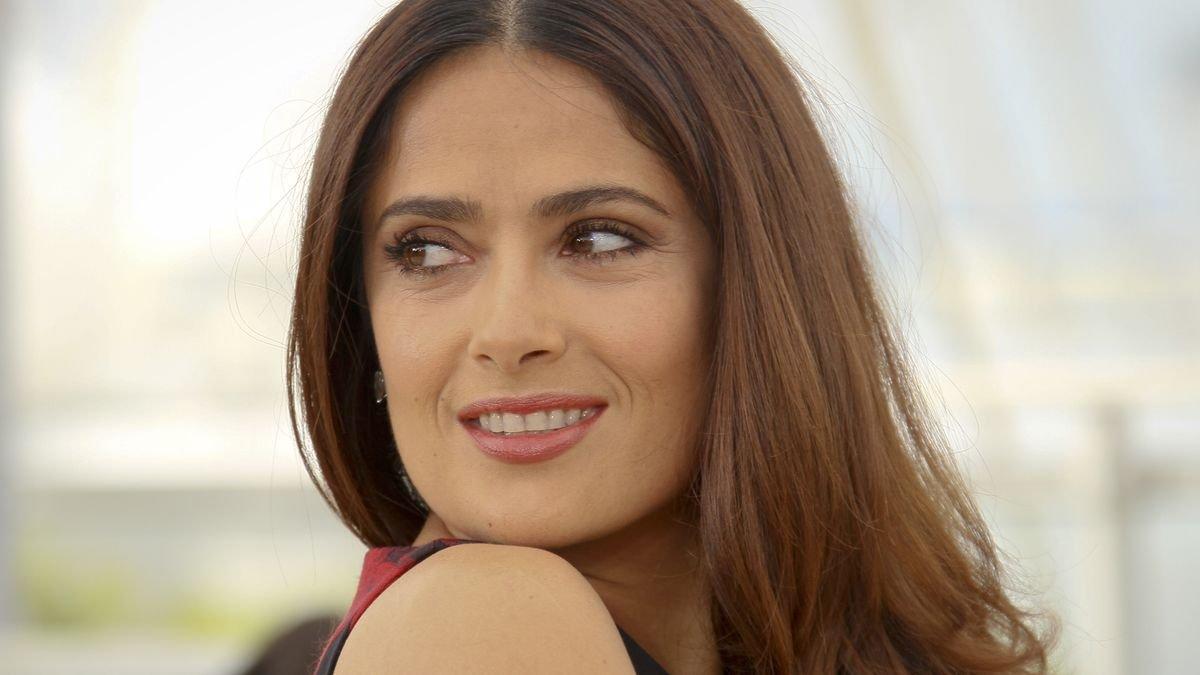 Salma Hayek Revives 'Good Old Days' With Gorgeous Snap
Salma Hayek today shared quite the shot as she brought back the "good old days." The 54-year-old actress, massively in the news right now as her MCU role in The Eternals gains buzz, made her Thursday Instagram share a sultry one, posting for her 17.9 million followers and with a goddess femininity display that stayed classy despite the amount of skin on show. Salma, fresh from revealing her near-fatal COVID battle, stunned her fans with old-school vibes, holding up a dress, but not wearing it. See it below.
Article continues below advertisement
The 'Good Old Days'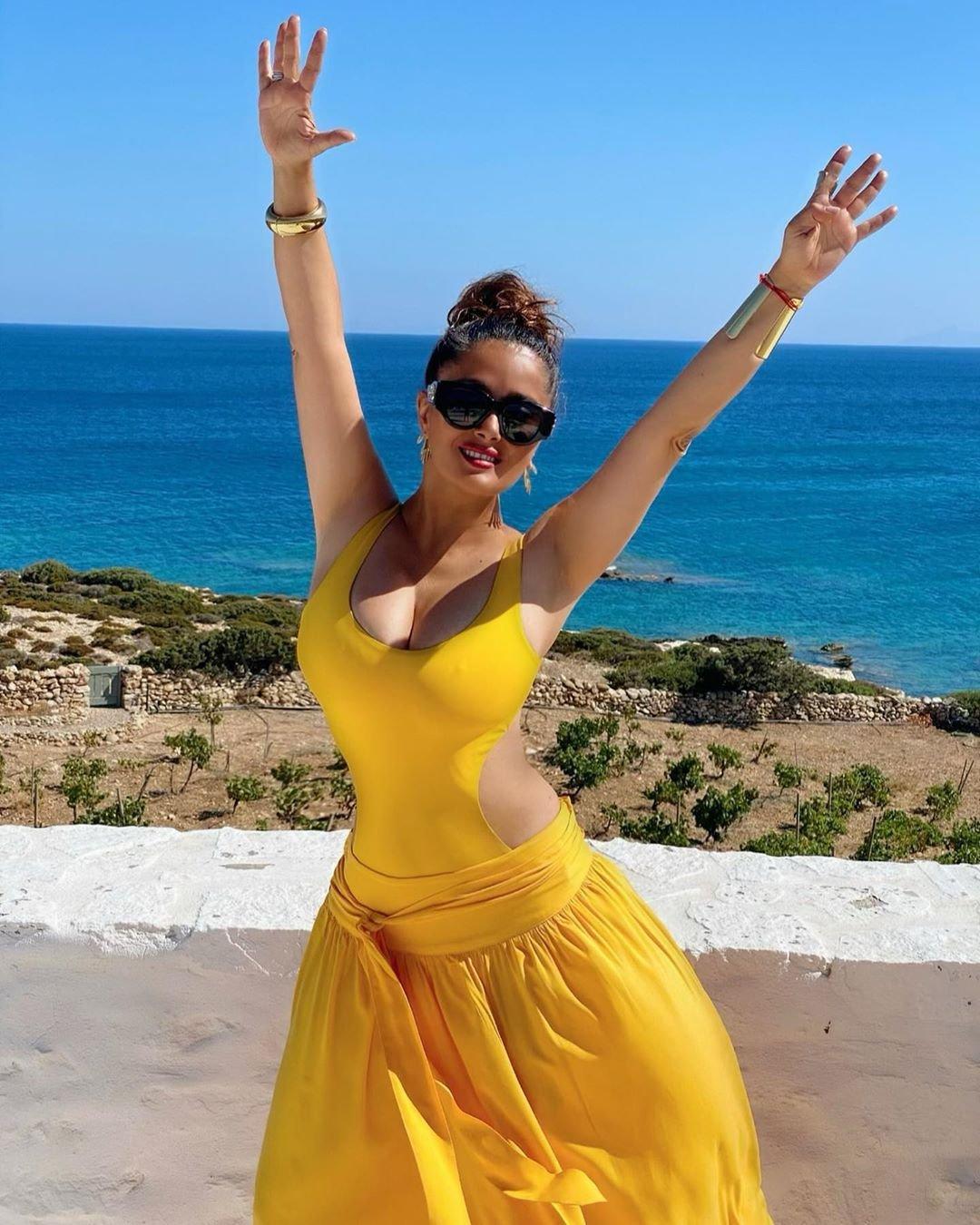 Scroll for the photo. Talk right now is very much about Salma's present, with 2021 bringing her superhero role alongside Amazon Prime Video flick Bliss and The Hitman's Wife's Bodyguard.
The Mexican, always a hit with her throwbacks, shared a boudoir-feel photo, one affording major glam vibes as she sat on a marbled bathroom ledge and amid gilt-frame mirrors and artwork. Hayek, with damp hair and holding up a white dress to her chest, sent out a golden tan and her ever-popular appeal.
See The Photo Below
The brunette's gorgeous shot, which showed her wedding ring and came barefoot, was captioned: "The good old days. Los buenos viejos tempos. Le bon vieux temps" as she also added a #tbt for Throwback Thursday.
Over 100,000 likes poured in before the post was an hour old, with Israeli DC Universe actress Gal Gadot quickly leaving a like. "You look so stunning," one fan replied. "Bella," another wrote - and the compliments came in virtually every language. See the photo below - scroll for more snaps.
Article continues below advertisement
Revealing Near-Fatal COVID Battle
Salma is fresh from being profiled by Variety, a feature seeing her discuss her career, but also her battle with COVID, something she'd kept secret. Revealing she needed oxygen and was home in isolation for seven weeks, the star stated:
"My doctor begged me to go to the hospital because it was so bad," then saying she'd replied: "I said, 'No, thank you. I'd rather die at home.'"
"I had started doing Zooms at one point, but I could only do so many because I would get so tired," she added.
Profiled For Being Mexican
Hayek also touched on her Mexican heritage, exposing the anti-Hispanic hate in the Hollywood industry.
"I remember there were two big comedies I auditioned for the lead. Afterwards, the directors told me that I was the best audition and that I was better than who they cast and that they regretted it. But at the time, they knew the studios wouldn't have gone for a Mexican as the lead," she told the magazine. Salma is of Mexican and Lebanese descent, born in Mexico.