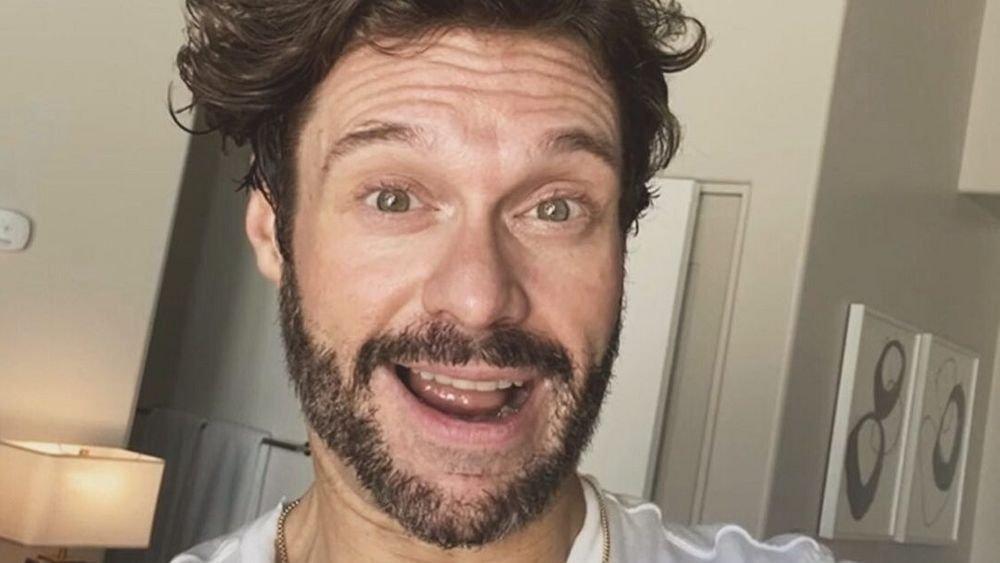 Ryan Seacrest Shares Amazing Whipped Coffee Amid 'Live' Shakeup
Ryan Seacrest just proved he could make head barista at Starbucks. The 45-year-old "Live! With Kelly and Ryan" host is currently front-page news for welcoming all the ladies as Kelly Ripa takes time off, with this week seeing the "American Idol" host joined for two days straight by 42-year-old media face Maria Menounous, plus, just today, by new guest co-host Ali Wentworth. Shortly after the syndicated talk show aired on Wednesday, Ryan appeared in an Instagram video, and it was all whipped coffee.
Article continues below advertisement
Knows His Coffee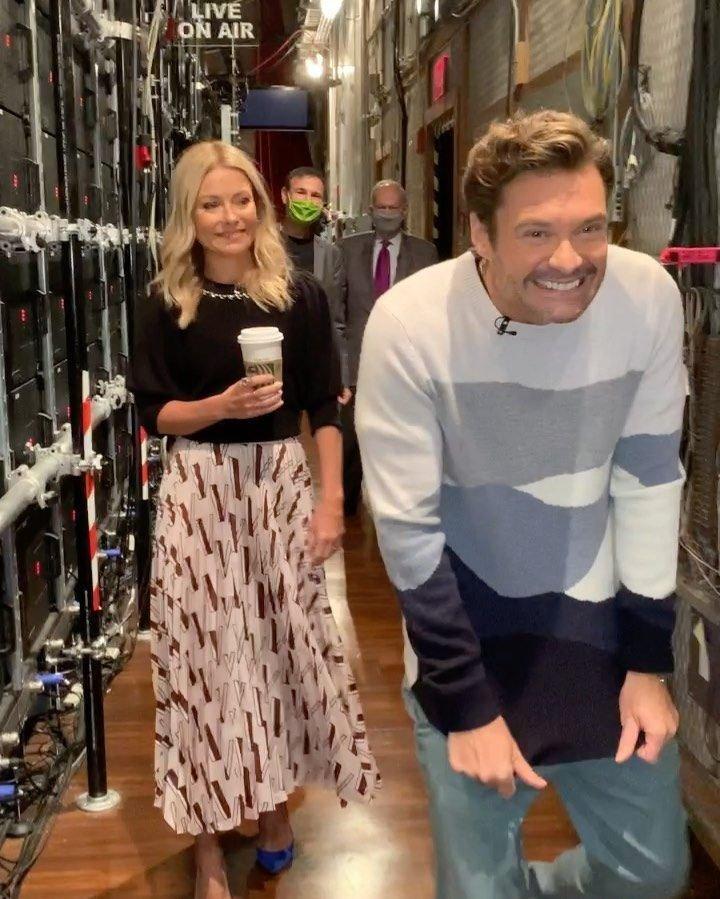 Scroll for the video. It comes as Ryan makes headlines for food clips, ones shared by "Live!" this week and showing him prepping both cheesy feta pasta with fresh tomatoes and giving tortillas a go on the set.
This time, it was beverages. Seacrest was seen all in his apron bearing the "Live!" logo and giving the teeny boppers on TikTok a run for their money. The "Keeping Up With The Kardashians" producer was seen with Pyrex containers and jugs, seemingly taking his newfound art very seriously.
See The Video!
Telling fans you actually can't use "regular coffee" and you have to use instant coffee, Ryan showed: "a pinch of cinnamon" and a full ingredients list for "how to make whipped coffee."
The whisked and finished product, which included oat milk, came with curled chocolate topping and wound up looking flawless in a tall glass, with Ryan telling fans he added collagen for a little "twist." The iced coffee, captioned "Whipped coffee," is now earning Ryan high praise. See more photos after the video.
Article continues below advertisement
Good At Whatever He Does
Ryan, who is, indeed a jack of all trades from radio to TV and producing, now sees fans mentioning that their friends tried it on TikTok.
"My sons girlfriend saw this on tic toc and tried it and has been addicted to making it ever since. Lol Good Job," one follower wrote.
"Yummy, I just thought it hit the mixer too fast," another replied. The video comes as Ryan finds himself Mr. Popular with his new co-hosts, with fans seemingly wanting Maria, in particular, to land herself a permanent spot.
Quitting E! Carpet After 14 Years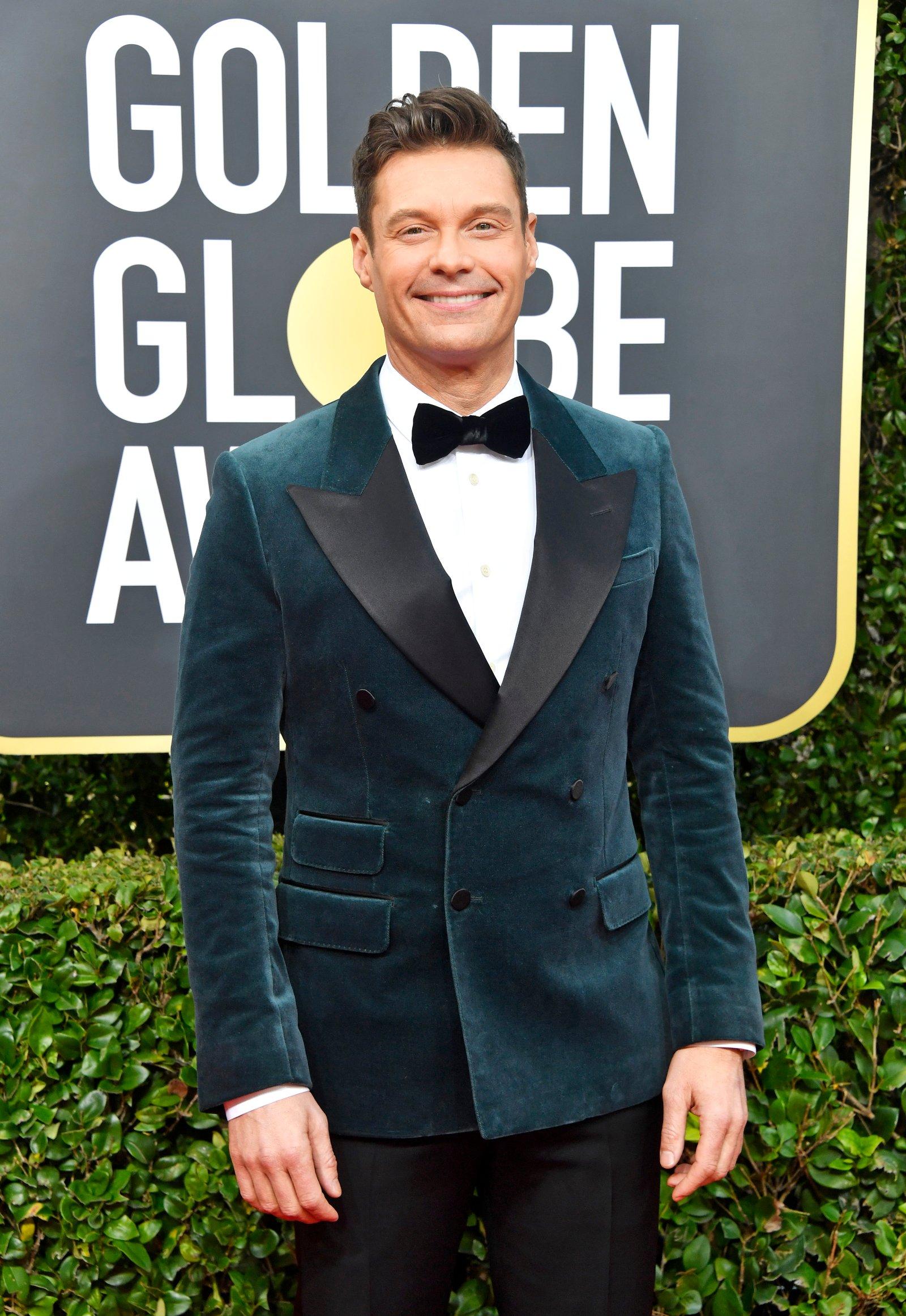 One aspect of Ryan's life is changing right now, and it's him saying goodbye to his E! red carpet appearances, this after 14 years. Ryan, who started hosting in 2006, said he's miss side-kick Giuliana Rancic, with a statement from E! wishing him all the best.
"E! has long enjoyed our relationship with Ryan over the years especially as co-host of E!'s signature red carpet series. He has been instrumental in giving viewers a front row seat to some of Hollywood's biggest nights. We are extremely appreciative of his many contributions and he will always be part of the E! family," it read.