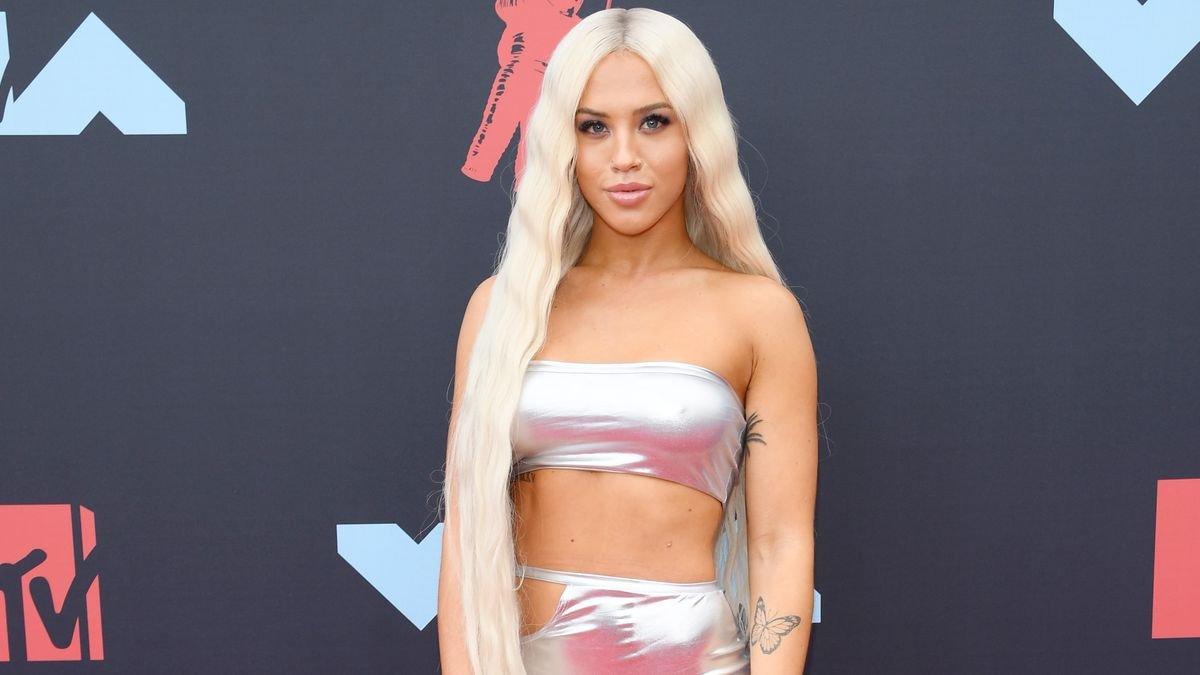 Tammy Hembrow Ditches Her Top While Reading A Book
Tammy Hembrow shared a risqué post today with her 12 million Instagram followers. The model, who is half Australian and half Trinidadian, treated fans to a series of smoking-hot snapshots of herself as she posed topless and wore nothing but a pair of jeans.
The saucy snap showed Tammy posing indoors. She lounged on a plush sofa for the pics. Opting to go topless, she did poses that covered her voluptuous breasts. The purpose of the photo op was to promote her new denim.
Article continues below advertisement
She Runs Her Own Empire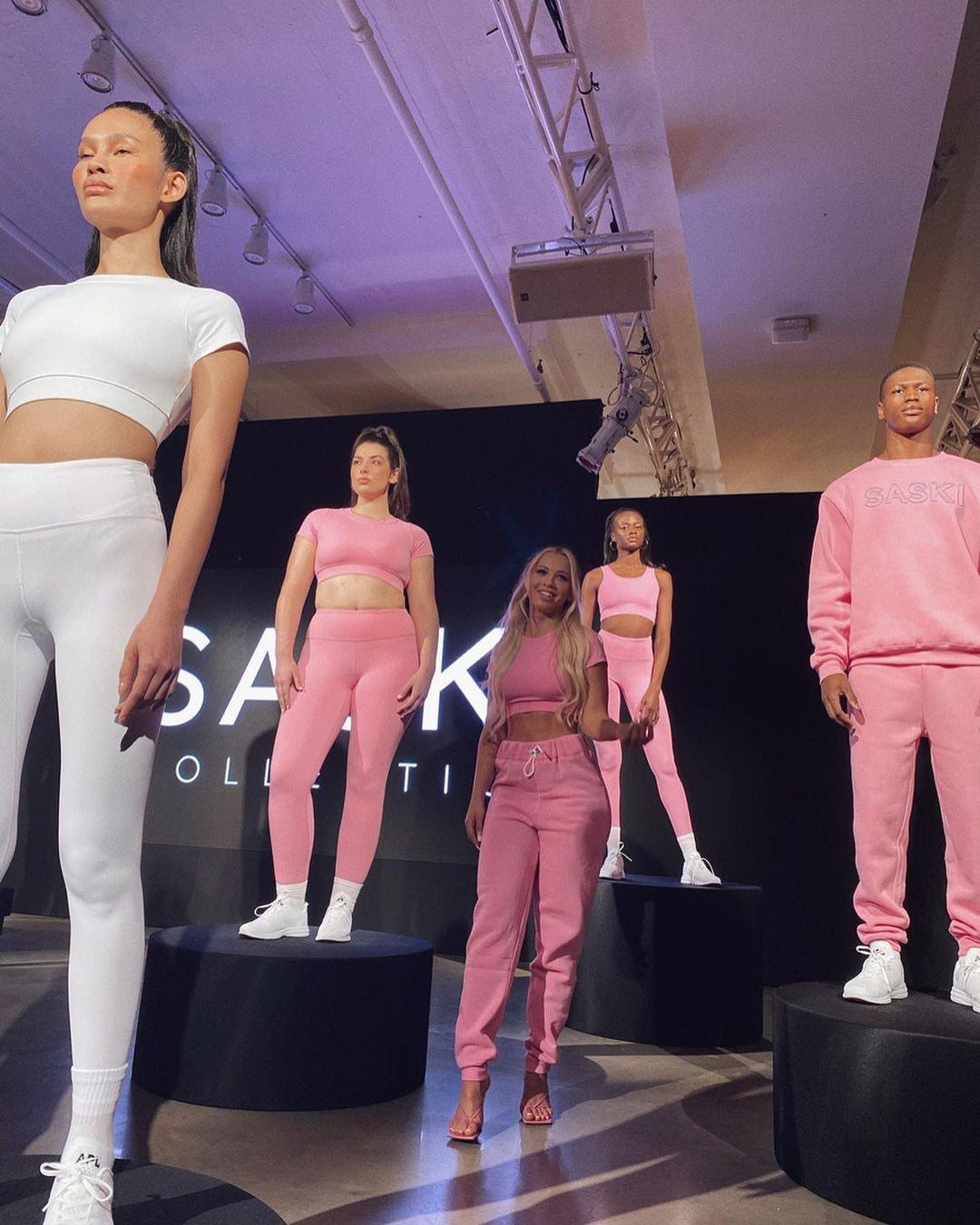 Longtime fans of the influencer know that she has her own clothing line named Saski Collection. The brand produces high-quality athleisure wear, as well as swimwear. Tammy has modeled her own products on her Instagram account while showing off her bodacious curves at the same time.
The internet personality also developed a fitness app called the Tammy Fit, and it contained step-by-step workout videos for beginners and experts. The app offers several programs that various people can do, and it's available for a seven-day trial, then a monthly subscription.
Earns More Money Through Promotions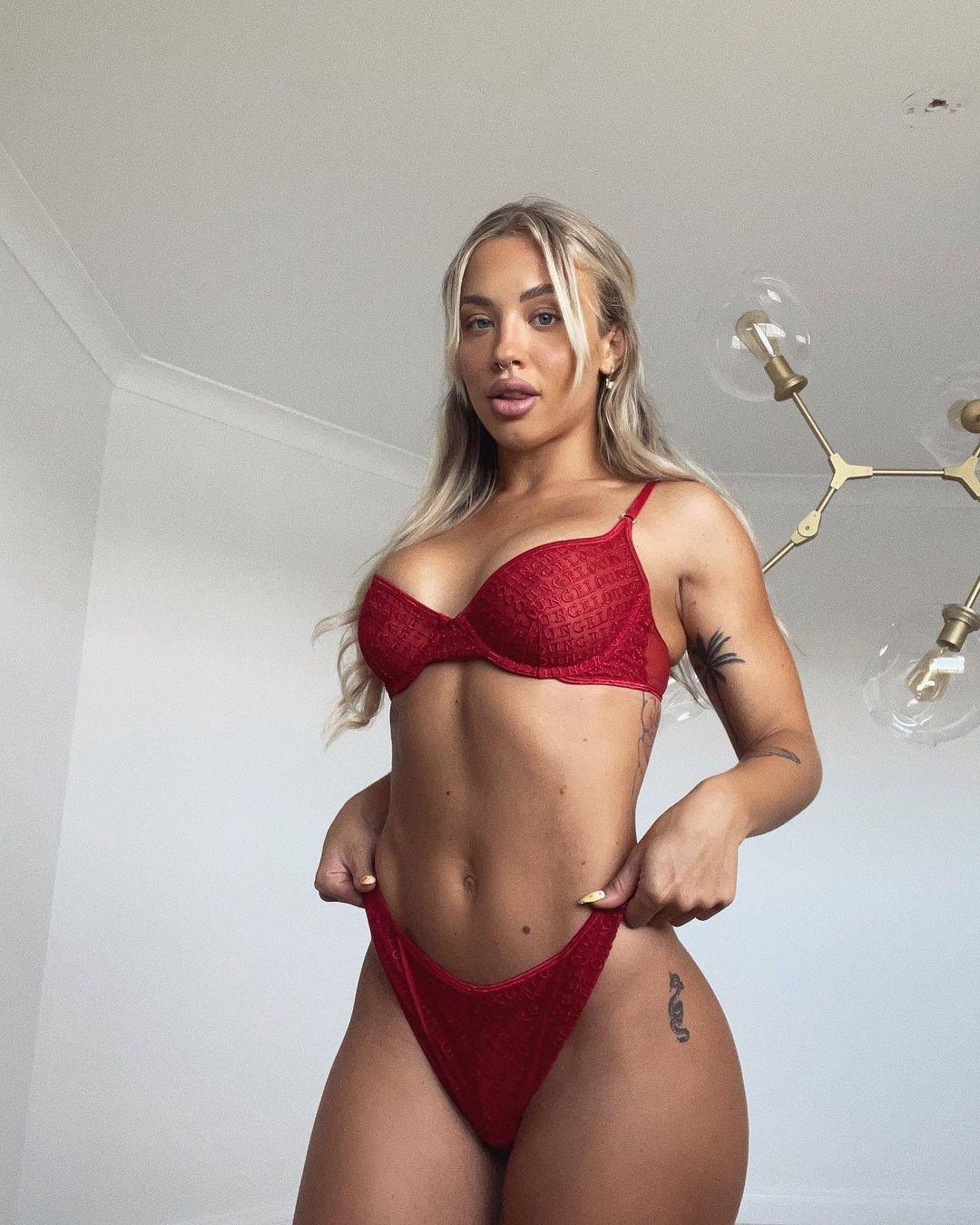 It's no secret that Tammy earned her fortune promoting various products on her social media page. Ever since she got famous on the internet, she has been partners with famous brands like Lounge Underwear, Oh Polly, and Boohoo Australia. With all the income, no wonder she can afford the life she's living. The hottie has also raised her two kids with no problems and often takes them on luxurious vacations.
Article continues below advertisement
Keep Scrolling For The Photo!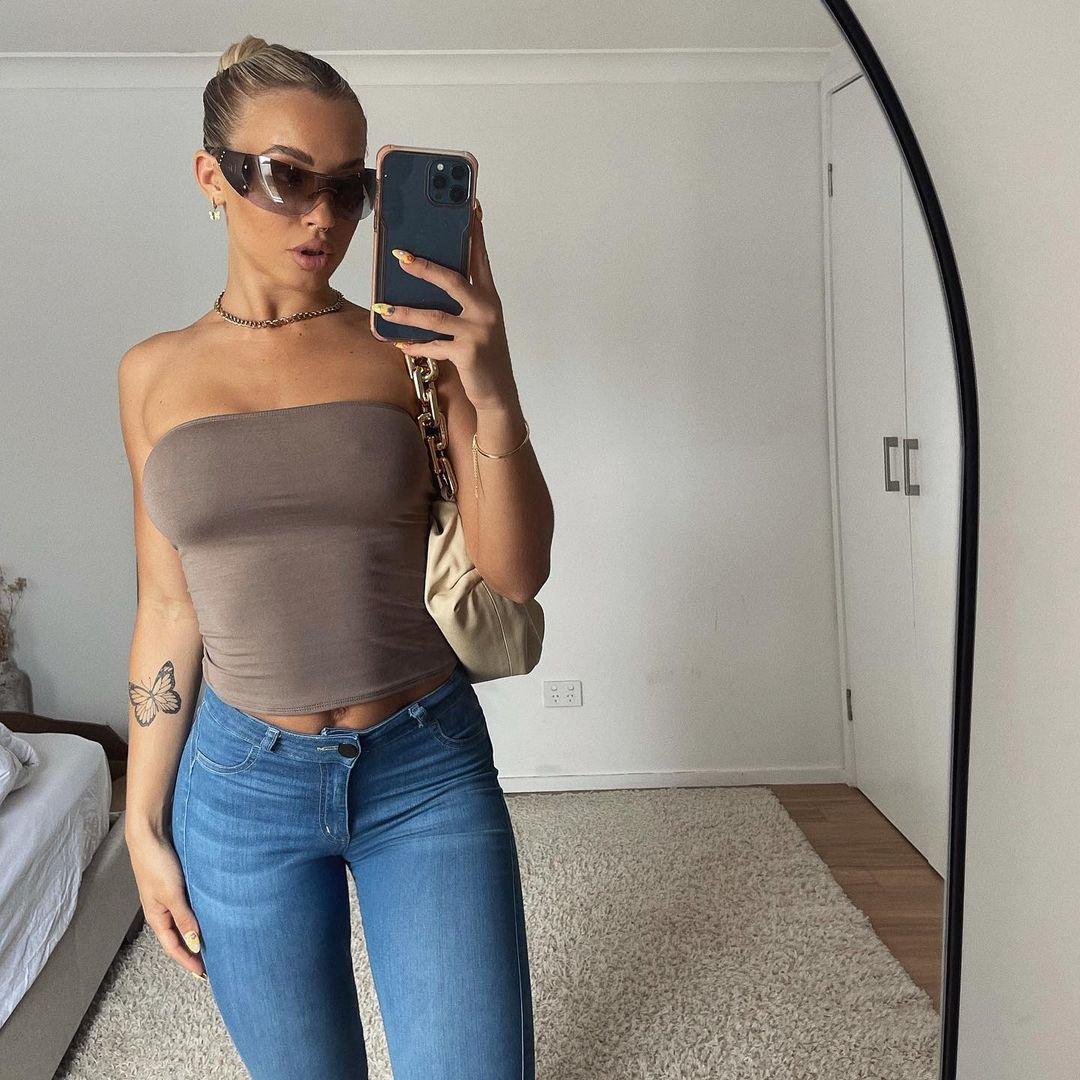 Tammy only wore a pair of blue jeans. The high-waisted bottoms hugged her toned midsection, emphasizing her slim waist. While the fit was snug along her tummy down to her thighs, the lower part seemed loose and had a straight cut.
In the caption, Tammy dropped an emoji and revealed that her denims came from a brand called FitJeans.
In less than 24 hours, the share received more than 110,000 likes and over 390 comments. Fans from all over the globe went to the comments section to shower her with gushing messages and emoji.
No Top? No Problem!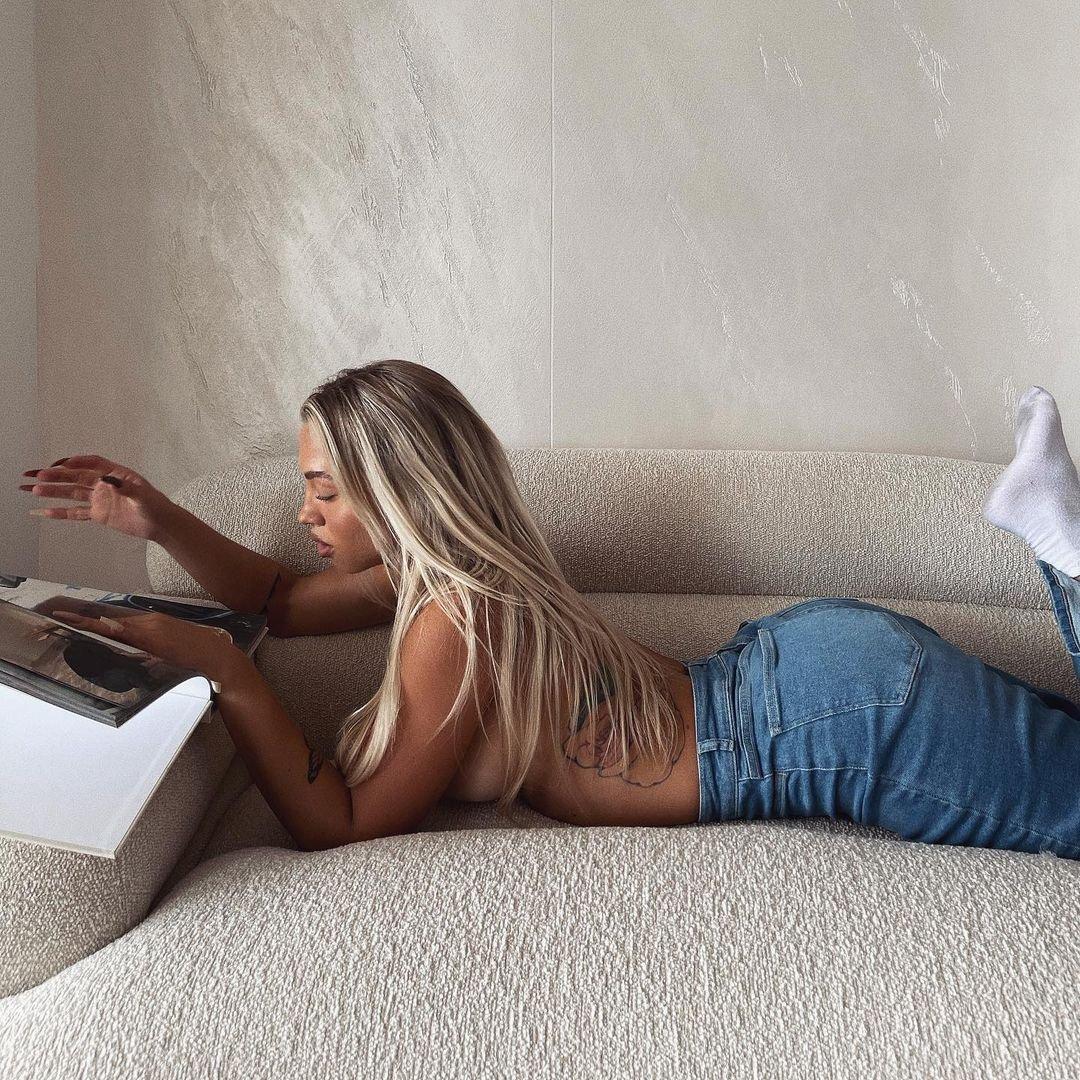 The first photo showed Tammy holding a big book over her chest. The babe raised her chin with her eyes closed while possibly running her fingers through her hair.
The second snap featured the model laying on her front while gazing at the reading material. In the next pic, Tammy was in a similar stance. This time, a glimpse of her foot was visible in the shot. Her tattoos were also on display.
In the fourth image, she kneeled on top of the chair with her backside directed to the lens. She parted her thighs and leaned on the backrest with her right hand supporting her body. She looked over her shoulder and offered a sultry gaze. Her arm was pressed against her bust, and the angle displayed a nice look at her sideboob.