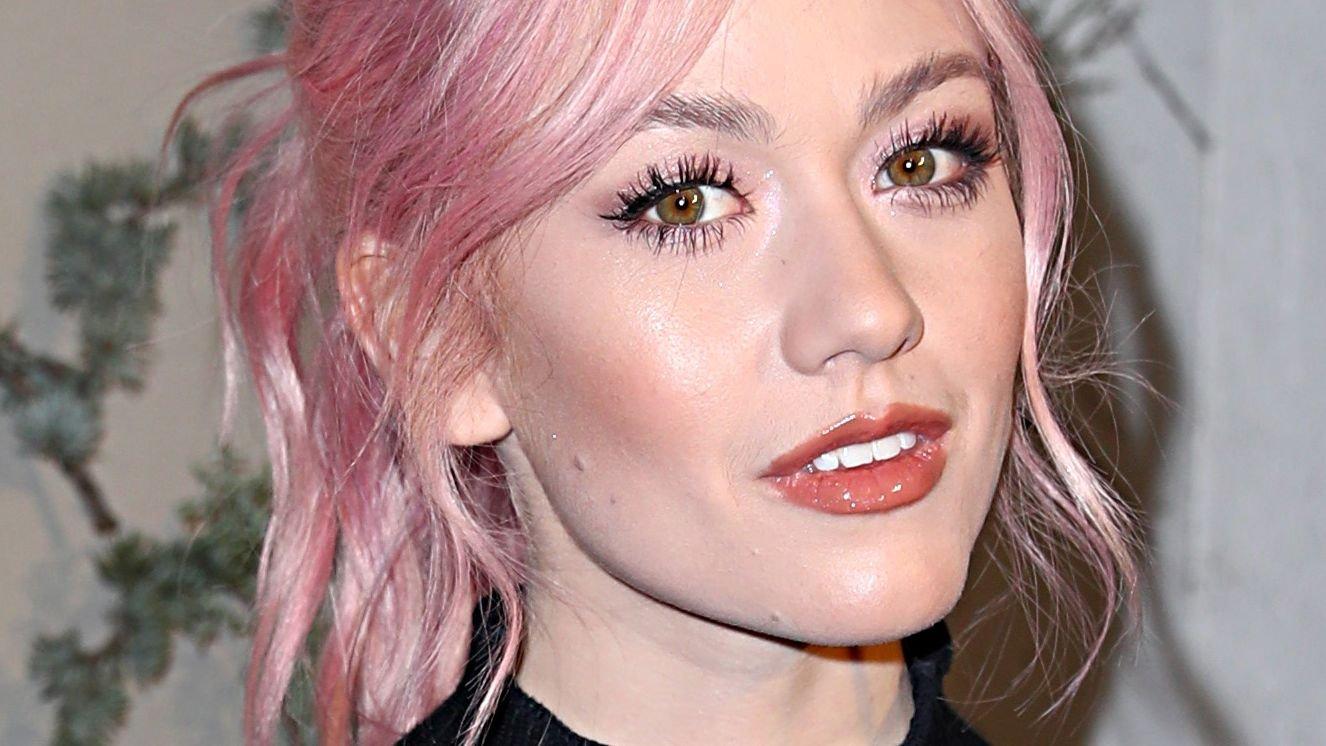 Katherine McNamara Stuns In Plunging Tight Dress
Katherine McNamara has gained plenty of likes for flaunting her sizzling figure in a plunging white dress. The 26-year-old actress was still rocking summer vibes in a September Instagram share, one turning heads as the Missouri-born star drew attention to her hourglass curves and went low-cut while also in high heels. Katherine posted for her 4.1 million followers with an "about last night" vibe, proving that her "last night" was definitely stylish.
Article continues below advertisement
Getting Leggy In Plunging Dress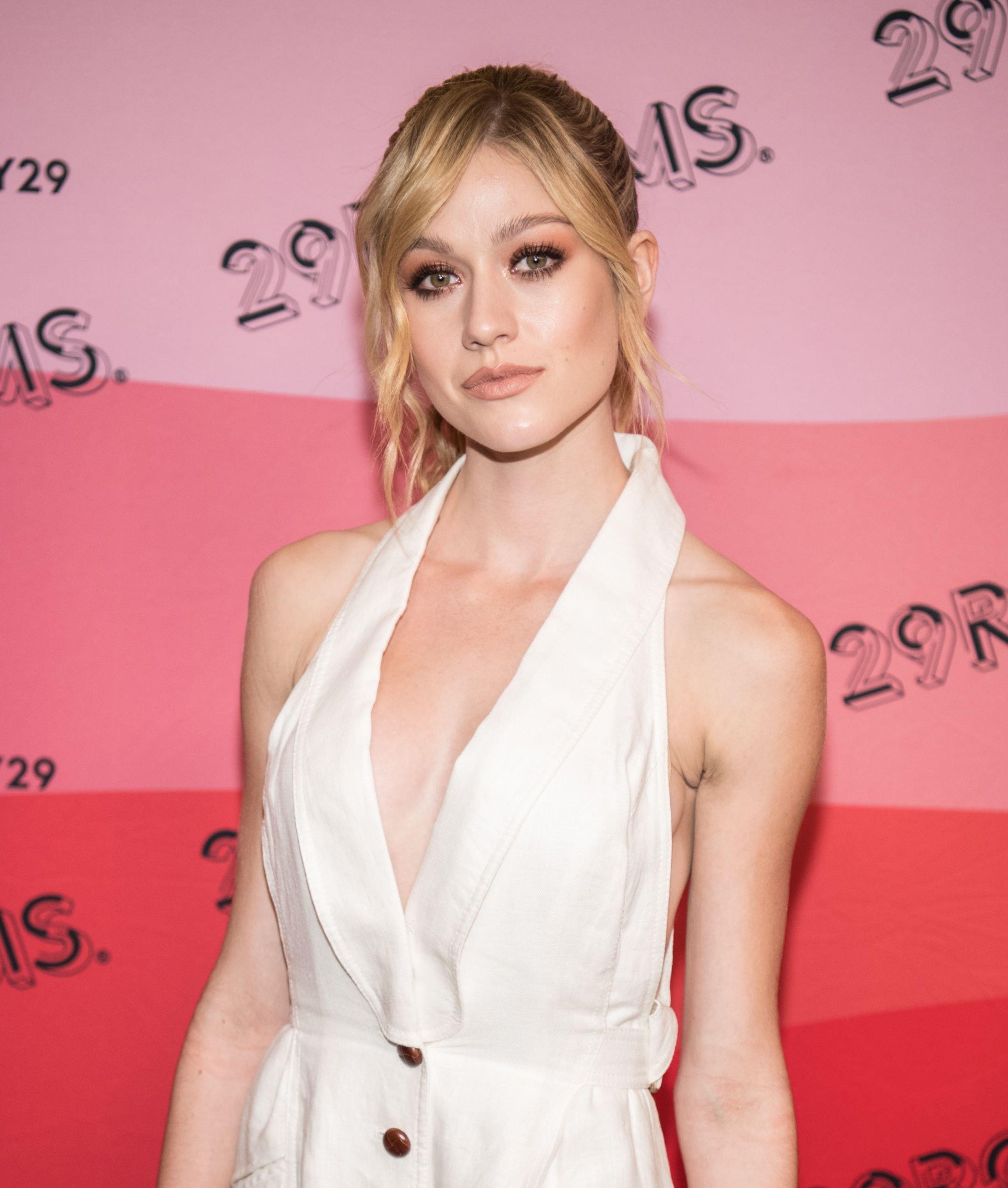 All smiles as she posed outdoors and packed by a loud-painted wall, plus greenery, McNamara posed with her legs crossed a little while also gazing sideways. She opted for a sleeveless, ruched, and plunging white dress with a thigh-high slit - male fans were likely eyeing up the stat's toned pins as she also wore barely-there and nude high heels.
Going braless, Katherine kept it glam with her hair worn down and a little curled, also wearing matte makeup and flashing her pearly whites.
In a caption, Katherine wrote: "About last night… 🕊 @TheCreativeCoalition's inaugural #NEXTGEN kickoff with my fellow creative bird of a feather @writtenbymayaaa. 💙." Fans have left over 113,000 likes. Also leaving a like was Aldo Shoes - the actress had tagged the footwear giant for her heels, plus Revolve and Superdown for her outfit. GHD hair did the same - clearly, they were behind the flawless locks.
Lady In White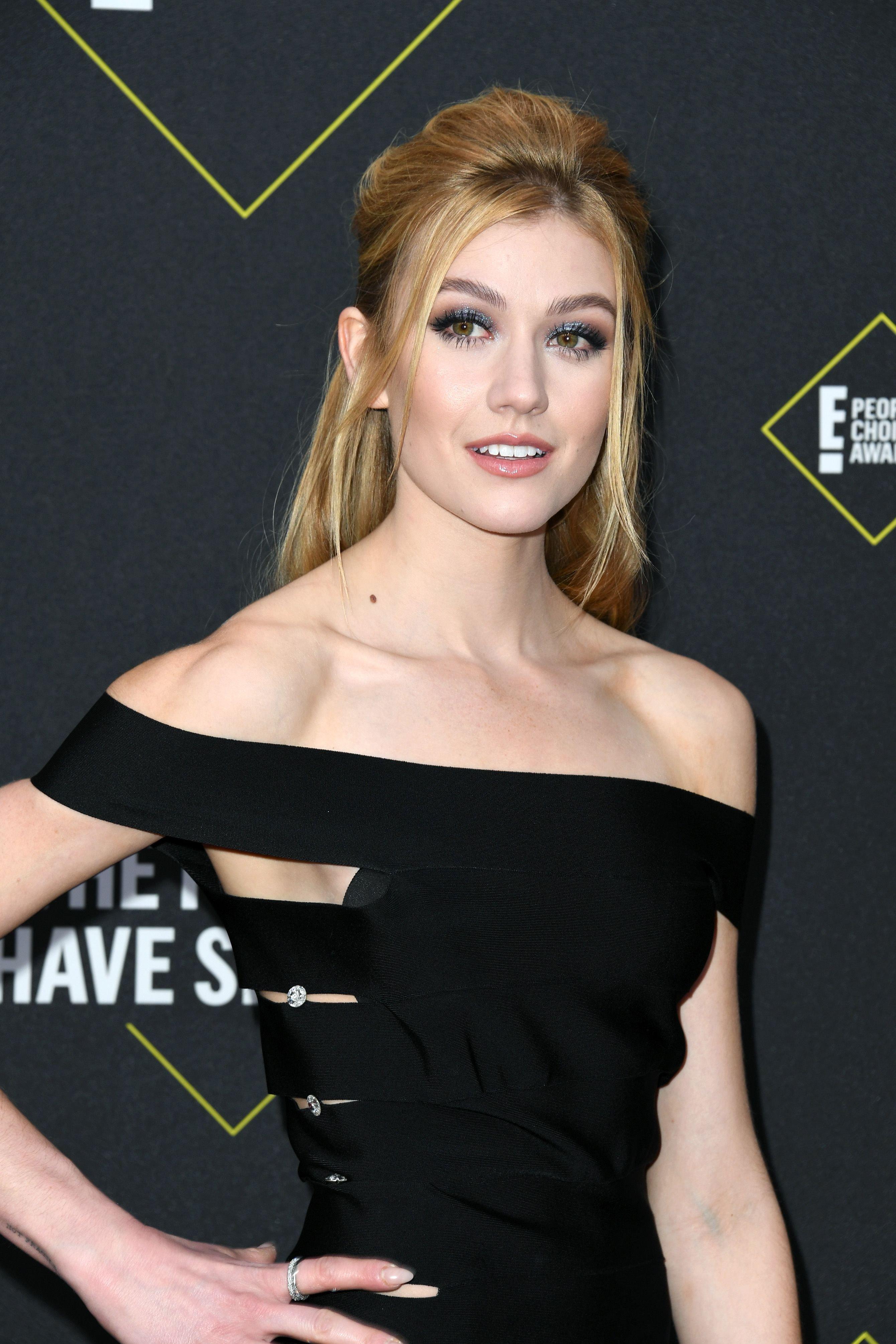 Katherine seems to have a preference for the color white. She wore the palette earlier this year in a June Instagram share, one showing her looking peaceful as she posed in a white dress and from a garden setting while also in heeled boots. Taking a calm moment, she told fans:
"If I had a flower for every time I thought of you, I could walk in my garden forever." - Alfred Lord Tennyson ❦𖠇."
Article continues below advertisement
'Walker: Independence' Era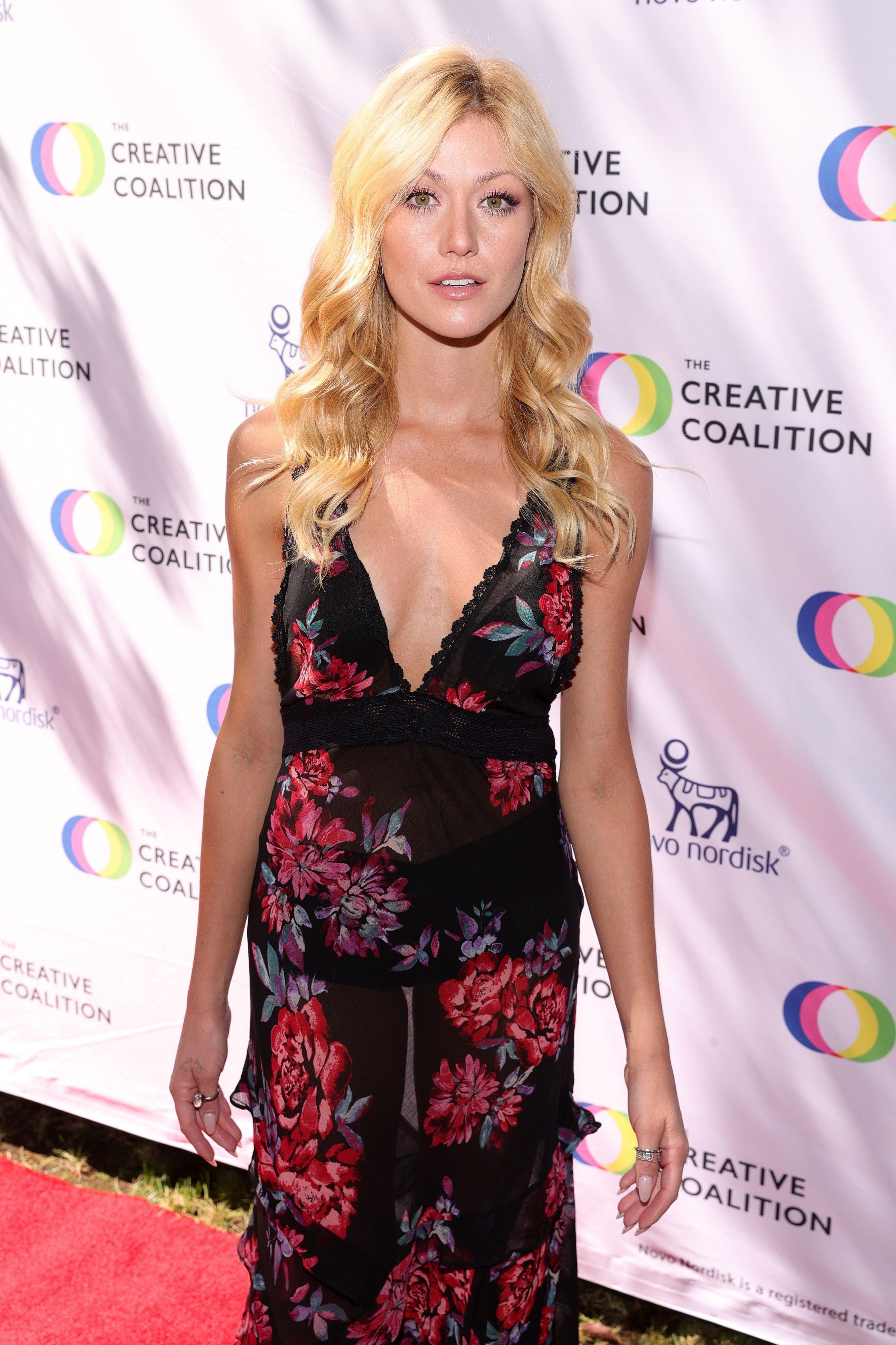 Katherine shot to fame in the 2016-2019-aired series Shadowhunters, then went on to star in Arrow. She has now secured the lead for the much-anticipated crime drama TV series Walker: Independence which premiered earlier this month.
Quite The Change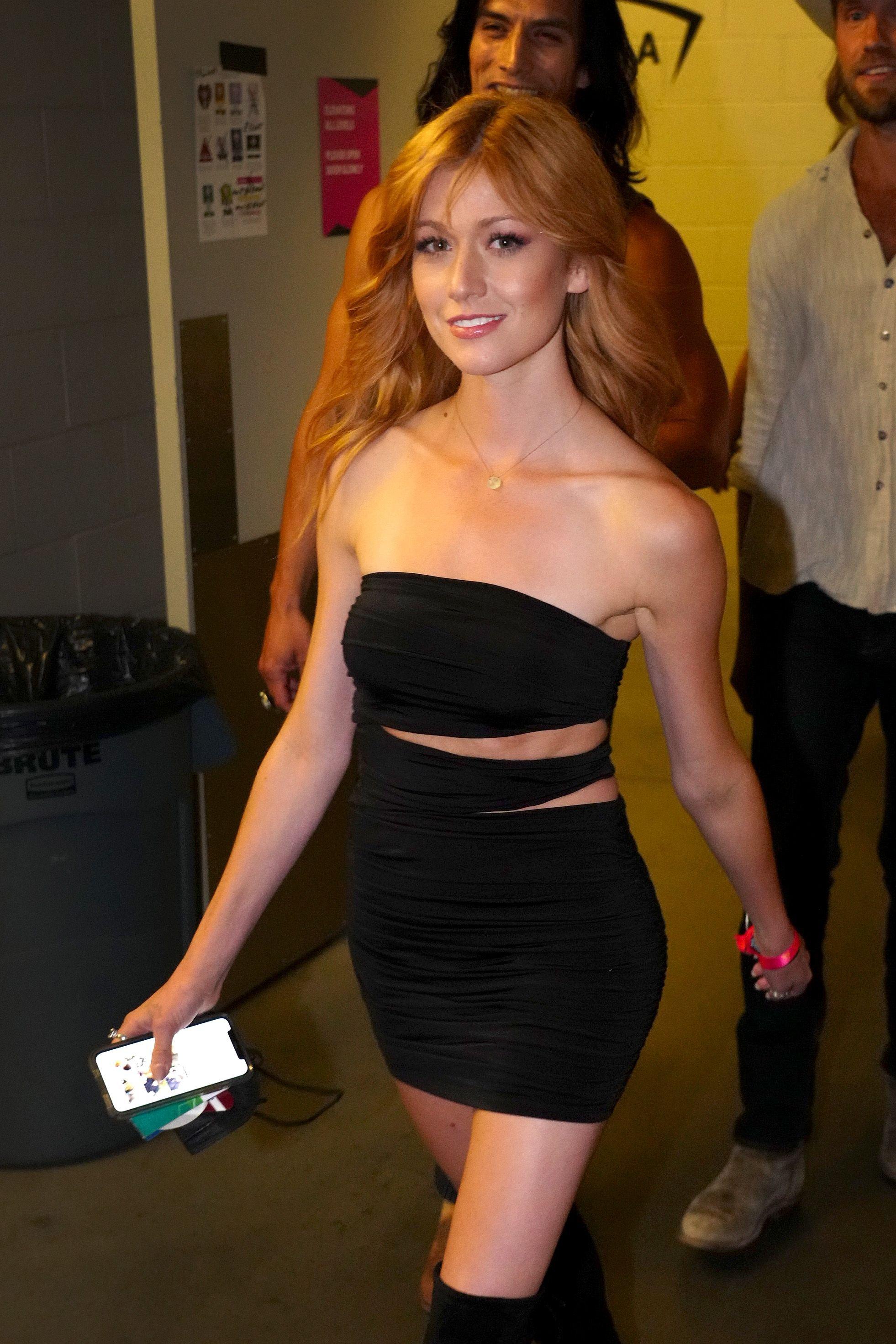 Speaking of her Abby character to W magazine, she stated: "I've been doing a lot of action-based stories lately, and playing a lot of characters that tend to exist in jeans, combat boots and leather jackets. Then suddenly, I'm in a dress, boots, and a corset, and I have to be a lady of Boston society from the 1800s."
The series also stars Matt Barr and Katie Findleay.