Khloe Kardashian Stuns In See-Through Tight Dress
Khloe Kardashian is making major headlines now for going fully sheer in a sizzling look as she helps sister Kourtney Kardashian with the promo for her new Lemme wellness brand. The 38-year-old reality star has been begging Instagram not to "ban" her after she kind of exposed her chest in the see-through look; Khloe has since discussed her outfit with a feminine-strong approach. The video came to shout out 43-year-old Kourtney's latest business venture - the Poosh founder has now expanded her grip on the wellness space with vitamins from her new Lemme brand.
Article continues below advertisement
Stuns In Skintight Sheer Look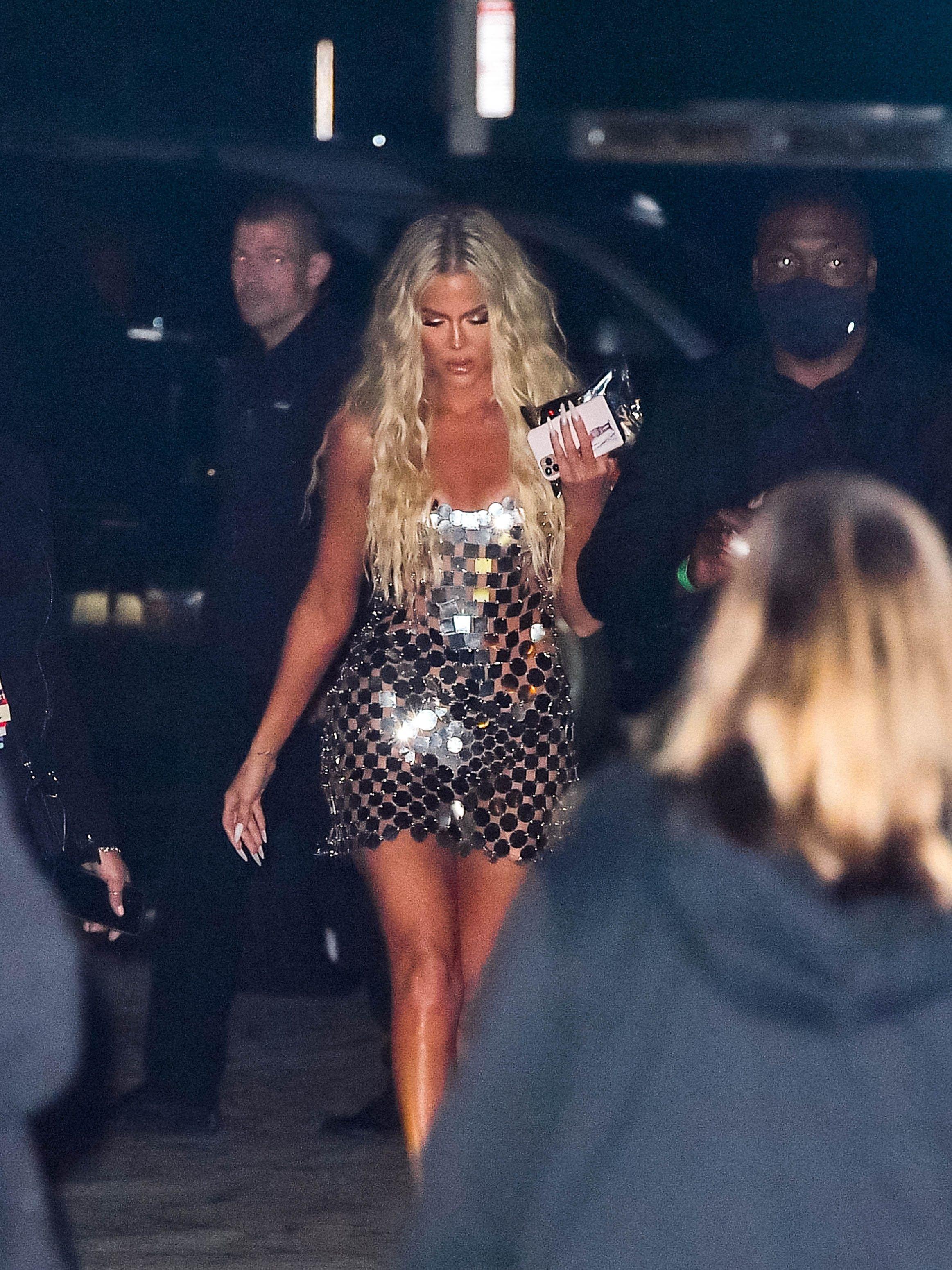 Footage showed Khloe flaunting her 2022 weight loss as she drew attention to her curves and muscles in a sheer and bejeweled bodysuit in pale periwinkle-purple.
The Good American founder did show some chest, but she remained tasteful while also going skintight in her one-piece. The video showed the reality star enjoying a glam team perk as she had her hair done, also clearly already taken care of by makeup as she wore heavy foundation and eyeshadow, plus lipstick to flaunt her plump pout.
Making The Rounds On TikTok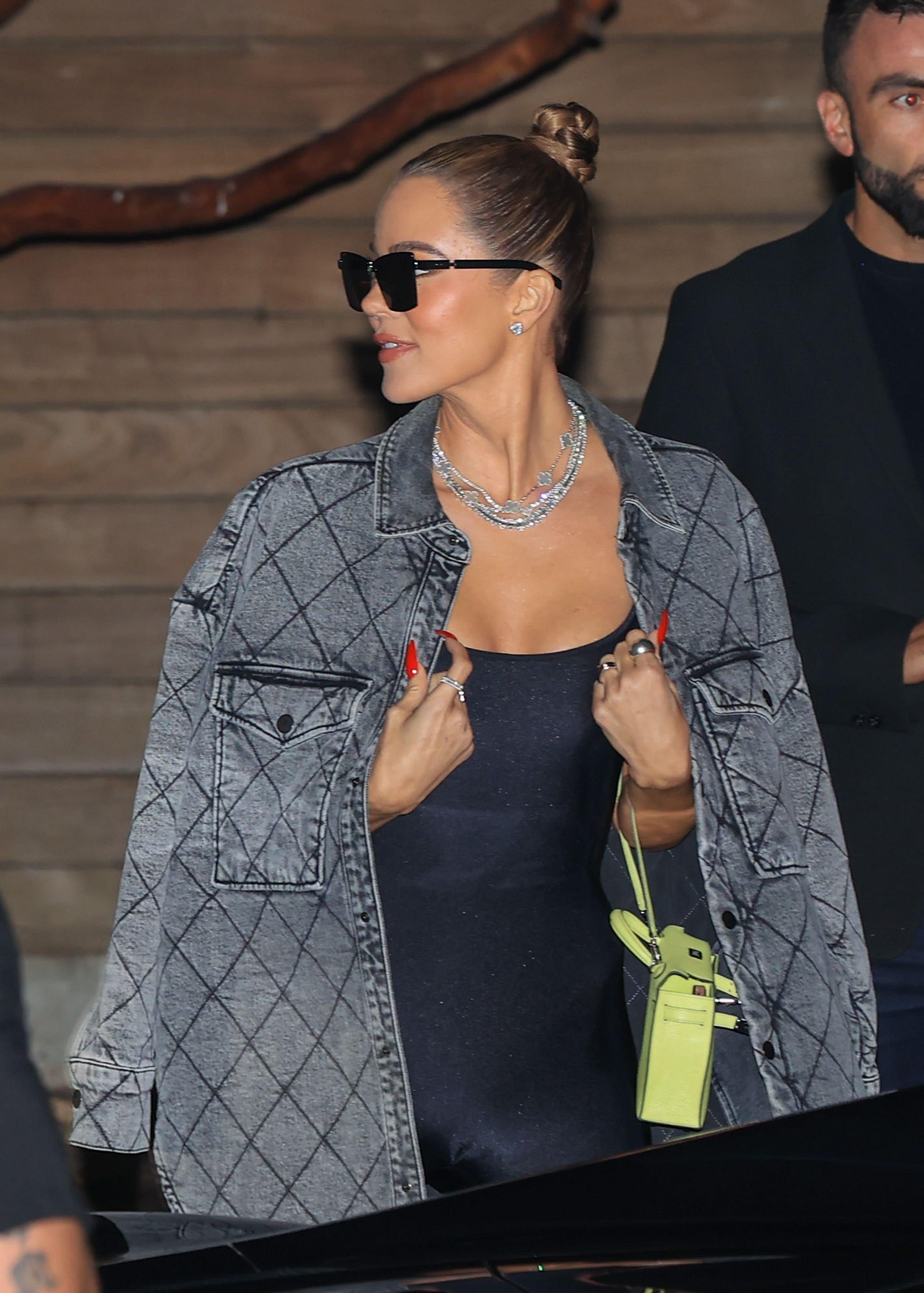 Meanwhile, on TikTok, Khloe's look has been going viral, with one video better showcasing Khloe's outfit from head to toe.
Khloe is now as much a talking point for wearing the sheer bodysuit as she is for defending her look. Addressing the platform's no-nudity policy, the blonde stated: "By the way, these are not my nipples. These are nipple covers. Everyone, stay calm. Instagram, don't ban me. Carry on. Nipple Covers." Also known for loving the sheer and braless look is 26-year-old sister Kendall Jenner.
Article continues below advertisement
Says She's Considering Implants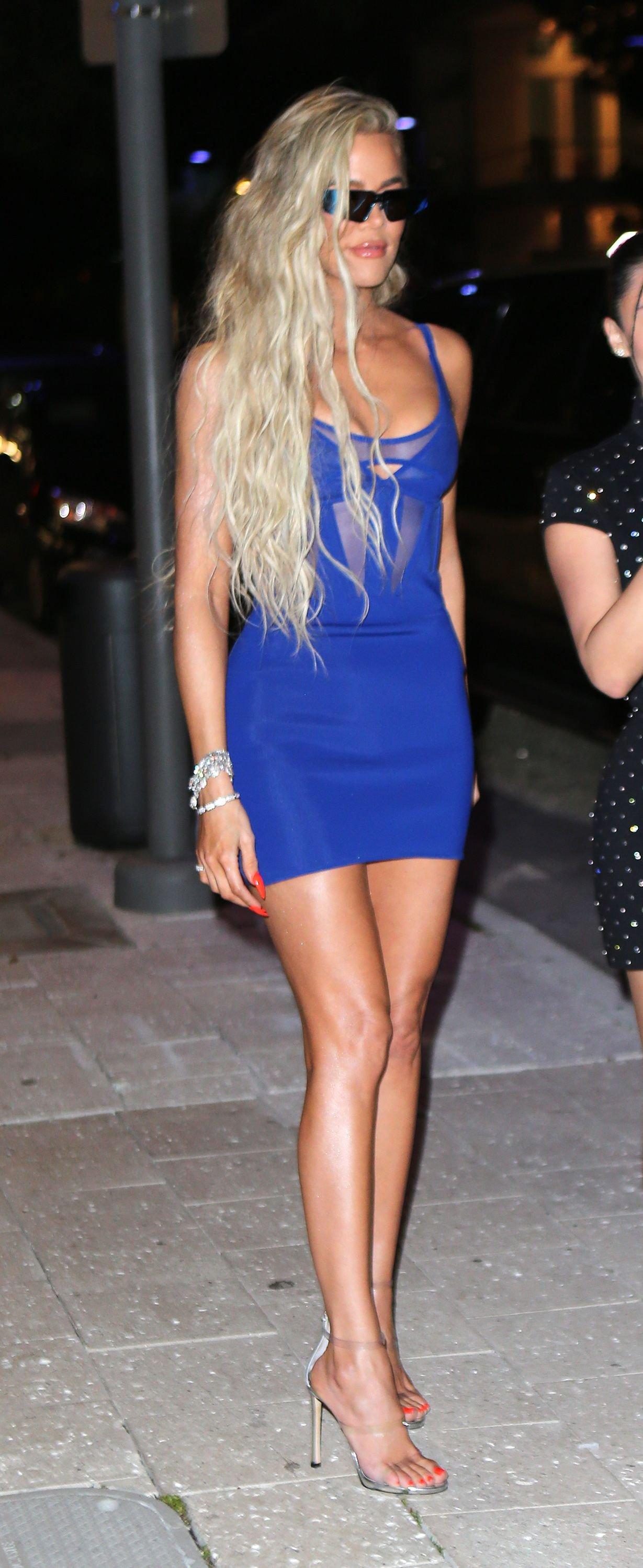 Also shocking fans recently has been Khloe's admission that she is open to a breast enhancement. While the star has admitted to getting a nose job, she's always put having natural curves as her public image. She got honest on a recent episode of The Kardashians, though, as she discussed her thoughts with her mom Kris Jenner.
"I am really contemplating getting my boobs done - it is something I think about all the time," she said.
Kris Jenner Might Join Her?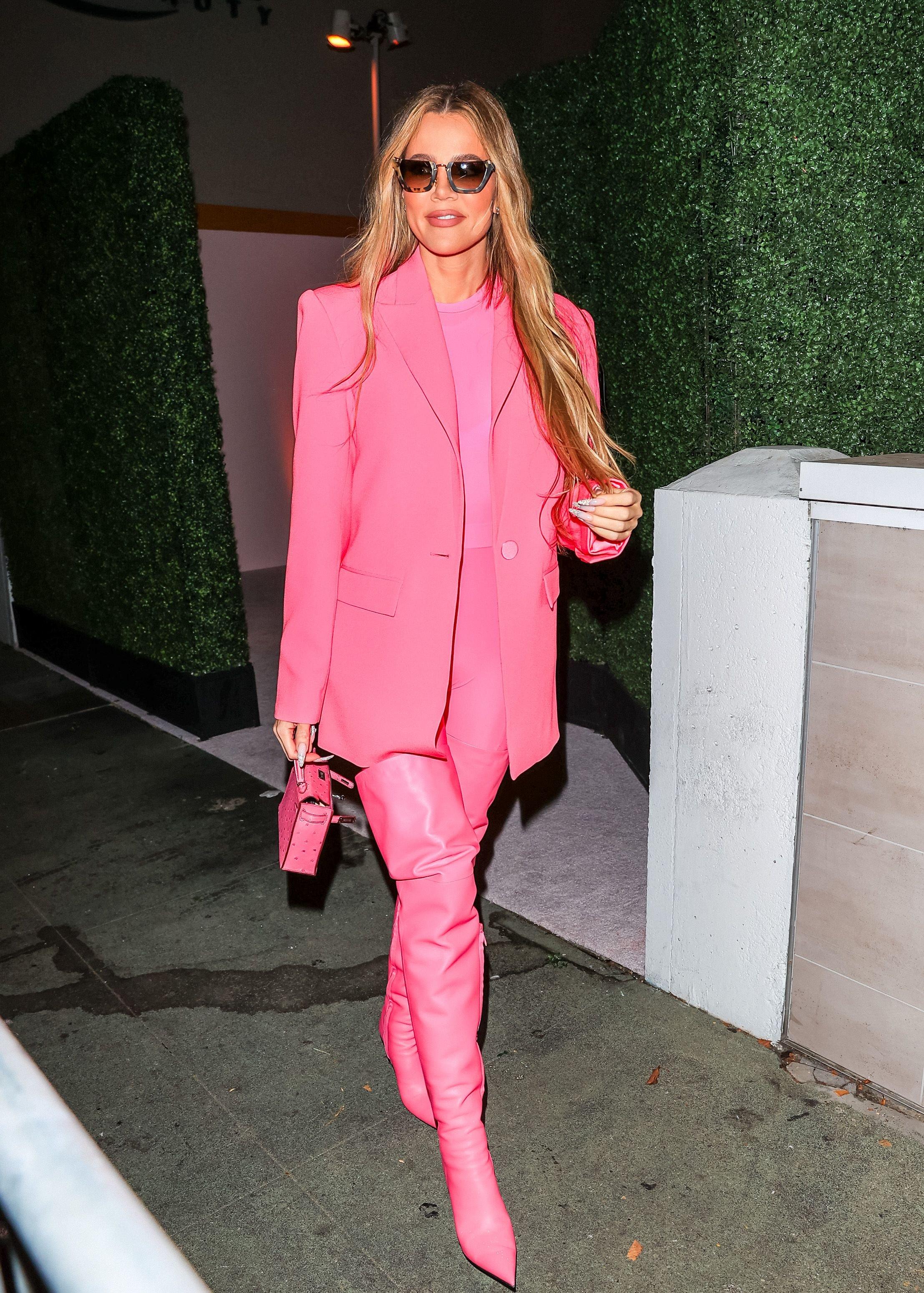 Keen to maybe make it a family affair, Kris replied: "Oh, let's do it together! ... Is that weird, mother/daughter boob jobs?"
Khloe's appearance has made headlines outside of the reveal this year though, as she joins sister Kim Kardashian in slimming down. See her Instagram for more news!