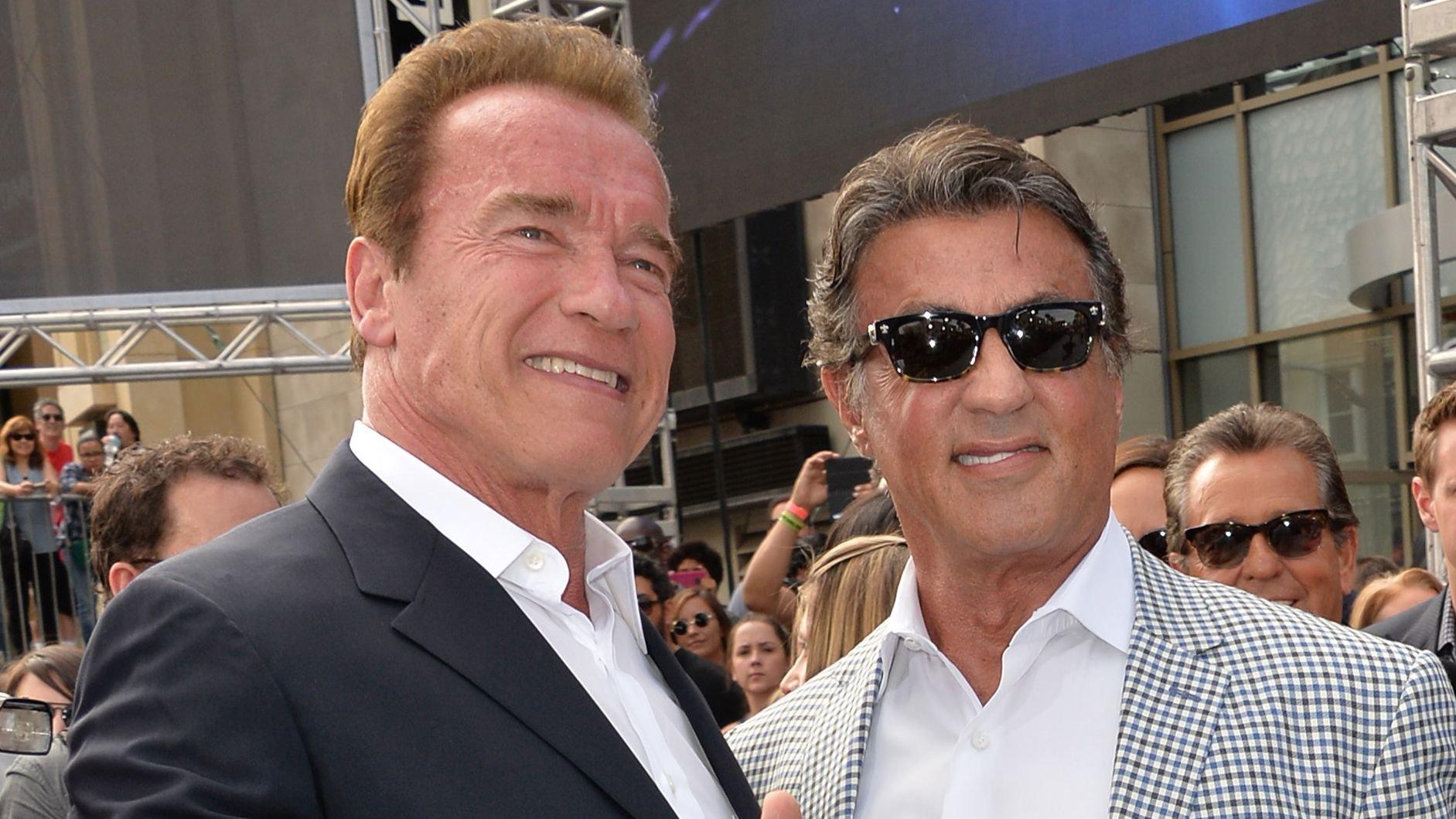 Arnold Schwarzenegger And Sylvester Stallone's Bromance Got Stronger When They Ended Up At The Hospital Together
Arnold Schwarzenegger and Sylvester Stallone are two Eighties action stars who have built a close friendship outside Hollywood but weren't always besties. The duo were rivals in their heyday, thanks to their similar acting roles and audience.
While Schwarzenegger built his fame through The Terminator, which became a franchise, Stallone built his through the Rocky series. Admittedly both fictional characters live in widely polarizing universes, but they both possessed the brawns and beauty that kept the audience on the edge of their seats.
Article continues below advertisement
Supporting Each Other
After small pranks to one-up each other throughout the early years of their acting careers, Stallone and Schwarzenegger collaborated for the first time in 2009 on the acclaimed action flick, The Expendables.
In 2012, fans got a glimpse of their budding long-term friendship, as they shared the same hospital after sustaining injuries on the set of The Expendables. Stallone shared the update via his Twitter account in a now-expired link to their hospital pictures.
'Coincidental' Dual Surgery
Schwarzenegger had rotator-cuff surgery shortly before his friend got his in the same hospital on the same day. He joked about their situation, saying,
Look who was coincidentally waiting in line behind me for his shoulder surgery
-
An insider said it was no coincidence as Stallone set it all up to support his best friend. He then told the hospital staff to wait until The Terminator actor came before starting his surgery. Their light procedures didn't require either party to sleep in the hospital overnight, so they went home and continued their businesses.
Article continues below advertisement
Becoming Best Friends
Stallone shared their bonding moment with Jimmy Fallon, saying he respected the former Governor but wanted to "strangle" him. They ended up doing similar movies, and one time Schwarzenegger tricked him into doing horrible films in his bid to one-up him.
The duo invited Mel Gibson as the villain for the third The Expendables movie alongside an ensemble cast featuring Wesley Snipes, Harrison Ford, and Jason Statham.
Upcoming Movie Projects
Years after The Expendables, the best mates acted opposite each other as prisoners who became "friends" in the acclaimed first part of Escape Plan in 2013. The duo is still close today even though they've not acted together in a movie since the final The Expendables installment in 2014.
Stallone will star in the upcoming action-thriller Tulsa King, The Expendables 4, and Guardians of the Galaxy Vol. 3, while Schwarzenegger will star in another action-thriller, Kung Fury 2, and a TV series, Utap.