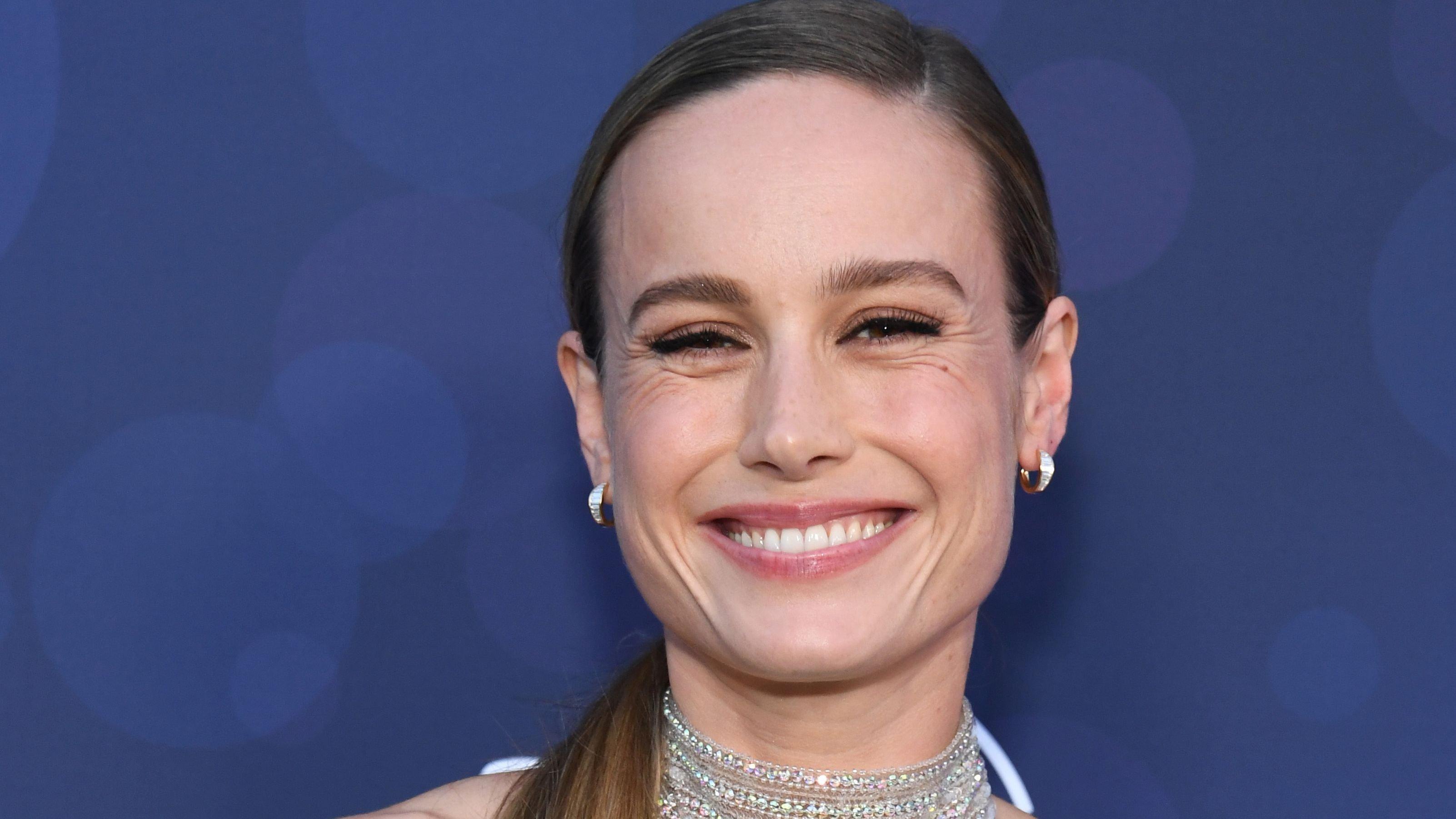 Brie Larson Stuns In Sexy Skintight Jumpsuit
Brie Larson is sending a message that our favorite superheroes can look good in the most glamorous skintight outfits, not only in the costumes and we couldn't agree more. The Marvel star showed us a breathtaking photo of her in a glamorous skintight jumpsuit. Leaving her 7 million Instagram followers and us wondering what special occasion it was while she thought about Tacos.
Article continues below advertisement
Press Run In A Valentino Jumpsuit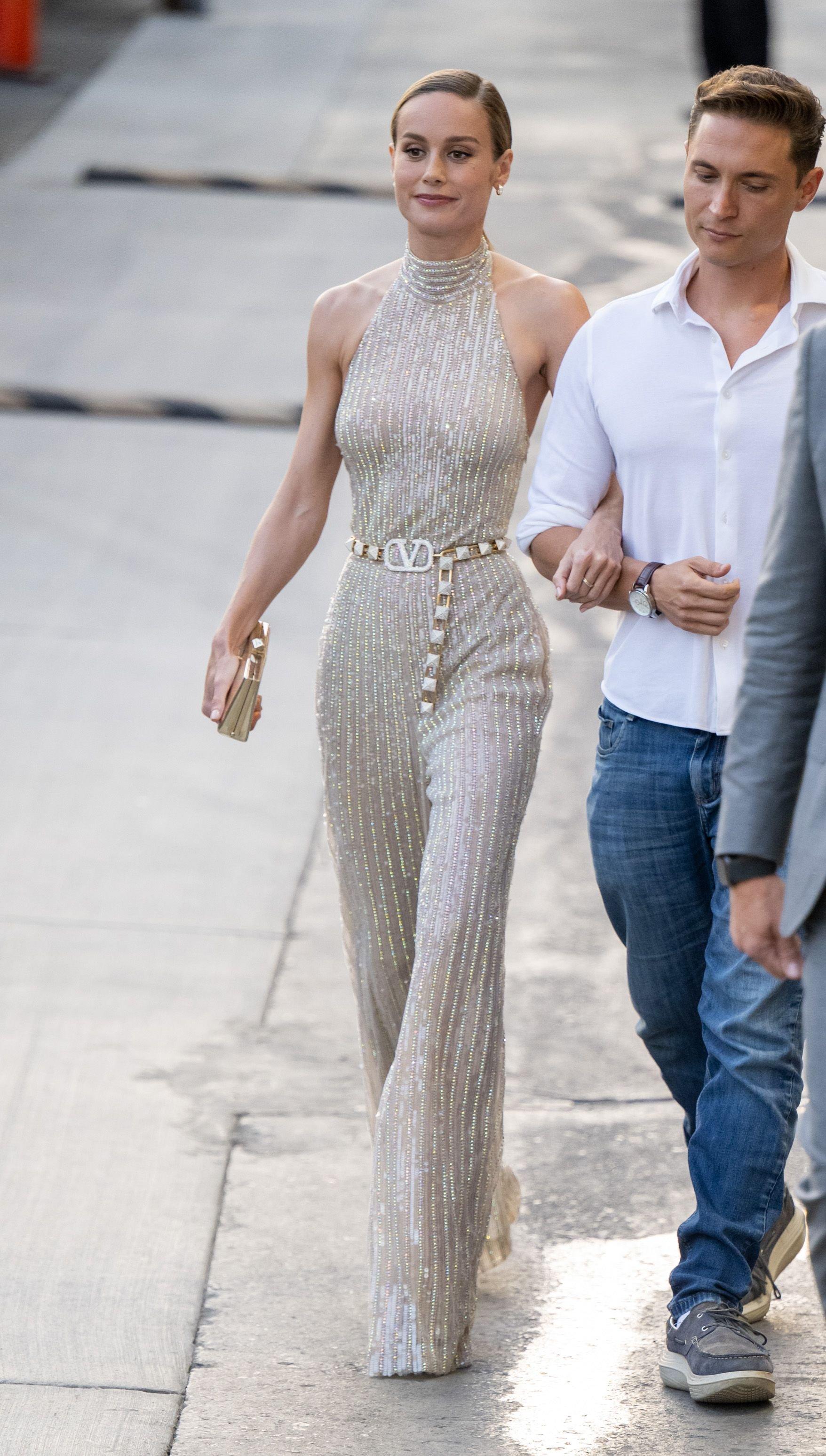 In this two-part picture, Brie shows us she can serve both face and body. The first frame shows off the actor's perfectly highlighted face. Looking at this picture carefully, you can deduce that she's in a dressing room which makes us believe she may be getting ready to grace a show.
It's a gold beaded halter-neck jumpsuit that shows off her toned body with a game face that shows she is ready to roll. She accessorized with a stylish waist belt spotting a buckle at the middle which was a bold Valentino "V" Logo.
'Growing Up' On Disney Plus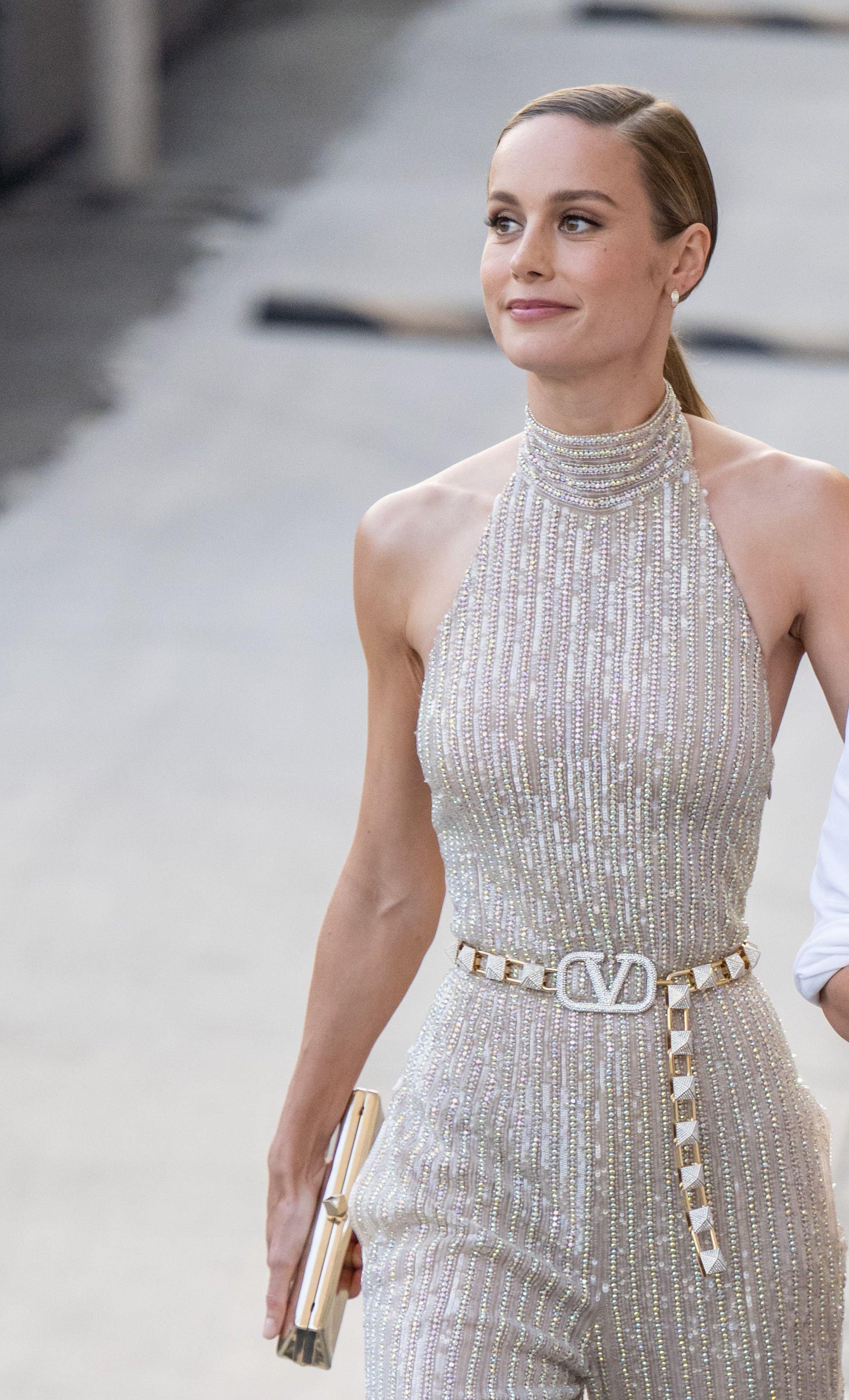 The actress and her partner Elijah Allan-Blitz had just left the premiere of her Disney Plus docuseries, Growing Up. She handpicked ten people to share their coming-of-age stories alongside identity and individuality.
Started crying the moment I stepped into the venue... I can't wait for you all to watch, learn, and share your own experiences. I love you and hope you're feeling happy and safe in your body 💕
-
Larson feels strongly about this project because it speaks to her personally. Before becoming Captain Marvel in the Marvel Cinematic Universe, the actress said she struggled with perfection and identity on the internet.
Article continues below advertisement
Realizing Her Uniqueness
However, it's been three years since she made her MCU debut and she's embracing her uniqueness as well as helping others do the same. Larson said,
I realized that I was living with shame about who I was and I was noticing how I was presenting myself in the world, either shielding certain parts of myself and living in fear
-
Larson's 2023 Movie Schedule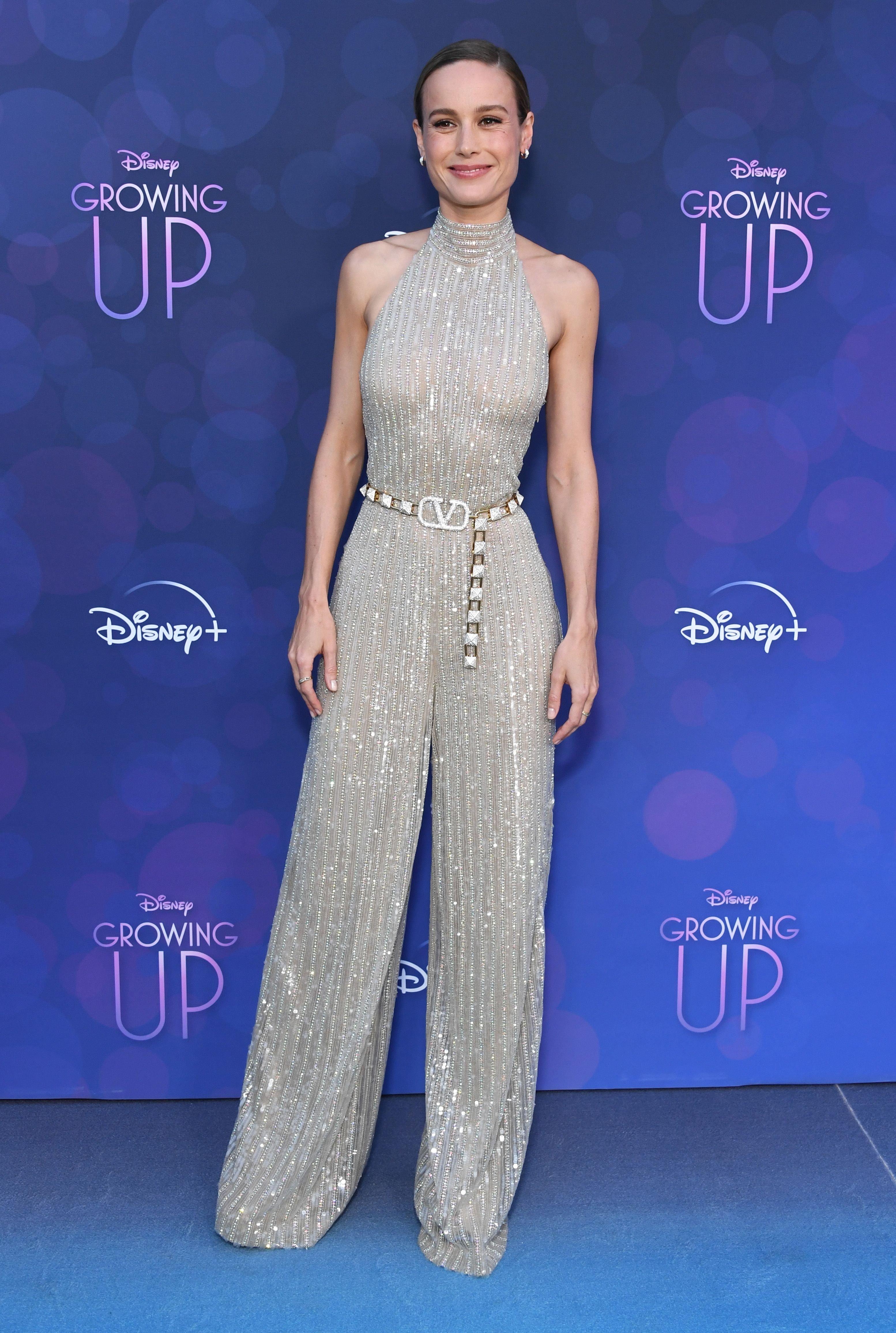 We cannot wait to see Larson get back on the big screen in 2023 after landing a role in the tenth fast and furious film, Fast X, and making her big return in the 33rd MCU movie, The Marvels as Carol Danvers/Captain Marvel.
She'll also star as a young scientist from the 1960s in the Apple TV+ series Lesson in Chemistry. We sure look forward to seeing more of Brie on and off the screen.