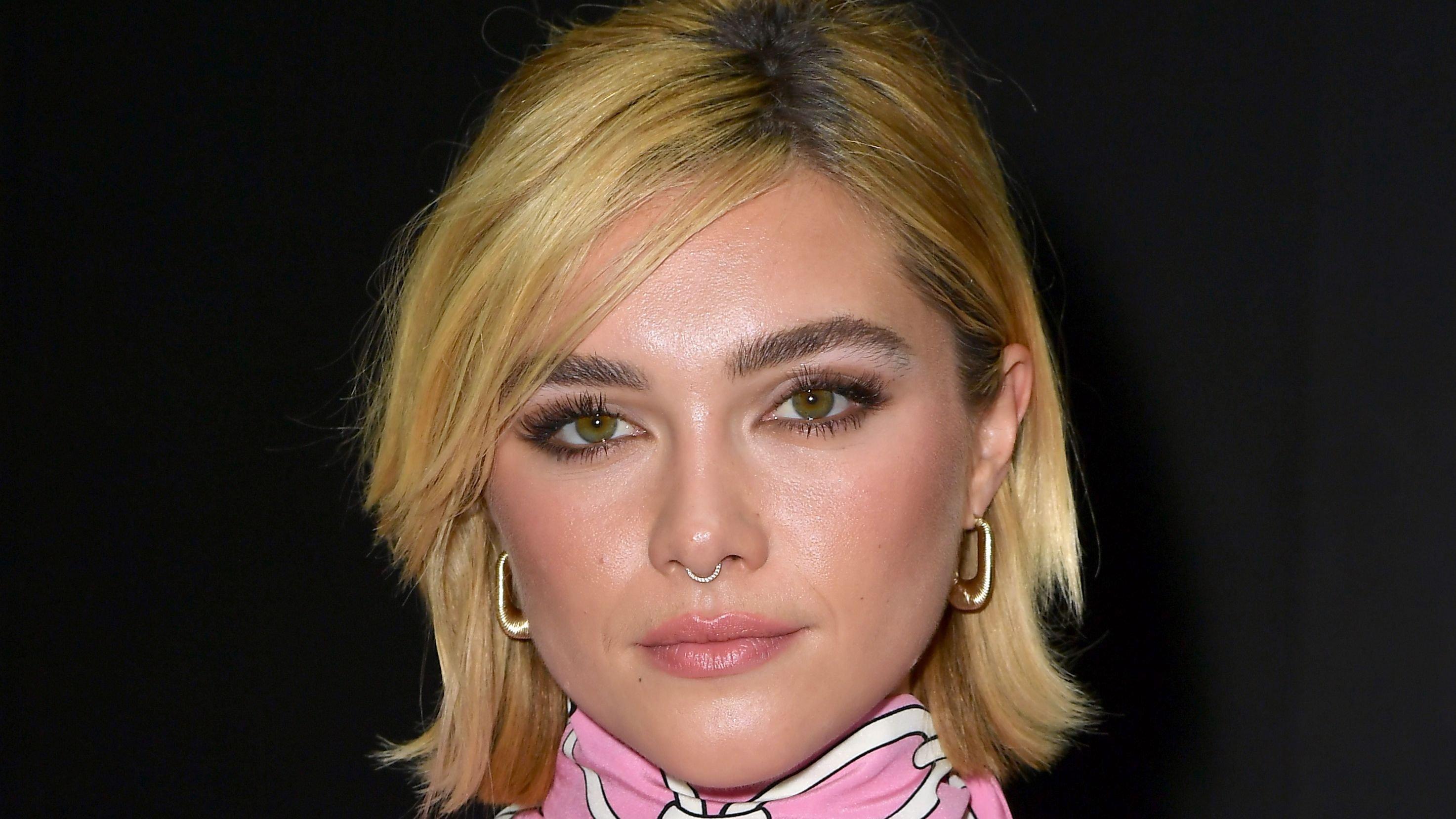 Florence Pugh Flashes Breasts In Sheer Braless Valentino Dress Again
Florence Pugh seems to be a drama magnet these days from making headlines for her feud with Don't Worry Darling director, Olivia Wilde, and now her fashion choices. The 26-year-old actress turned heads and left the internet ablaze with her outfit at the Valentino show after-party during Paris Fashion Week last week.
Article continues below advertisement
Pugh Attends The After-Party In Paris

Pugh wore a nude two-piece with a V-neck long-sleeved cropped shirt and a matching high-waist maxi skirt. She paired the set with a gold strappy stiletto sandal pair, a white tote bag, and wore her short blonde hair sleeked back.
The conversation started because Pugh wore her sheer sequin top without underwear or nipple pasties, therefore, revealing her breasts including her nipples. However, she wore nude skin tone underwear underneath her skintight maxi skirt.
Daytime Barbie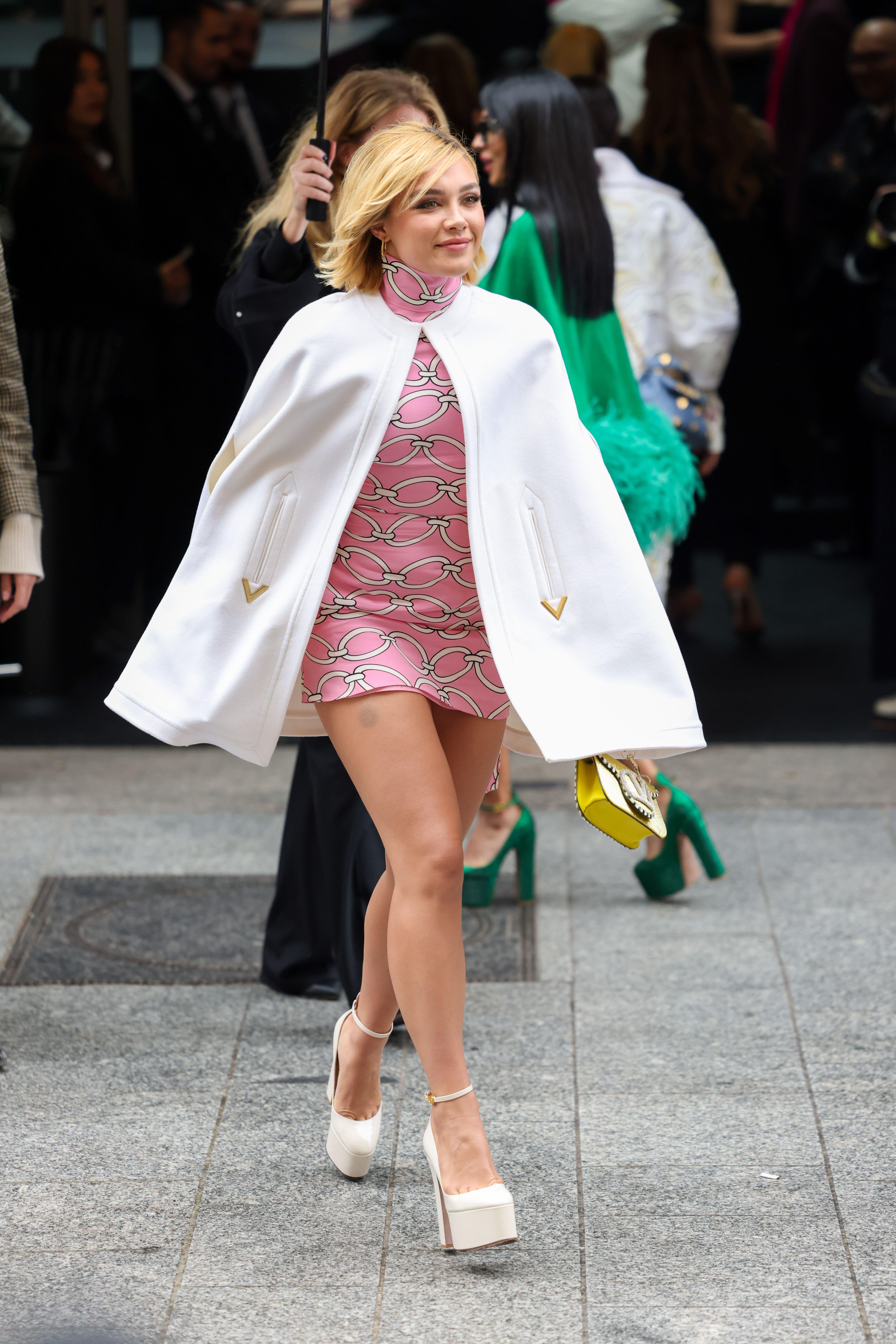 In the morning, Pugh attended the main SS23 show in a fully-covered turtleneck minidress with a white cape jacket. The actress wore her blonde hair in a shaggy cut and accessorized her look with platform white Valentino pumps and a mini yellow & white tote handbag.
Article continues below advertisement
Baring It In Rome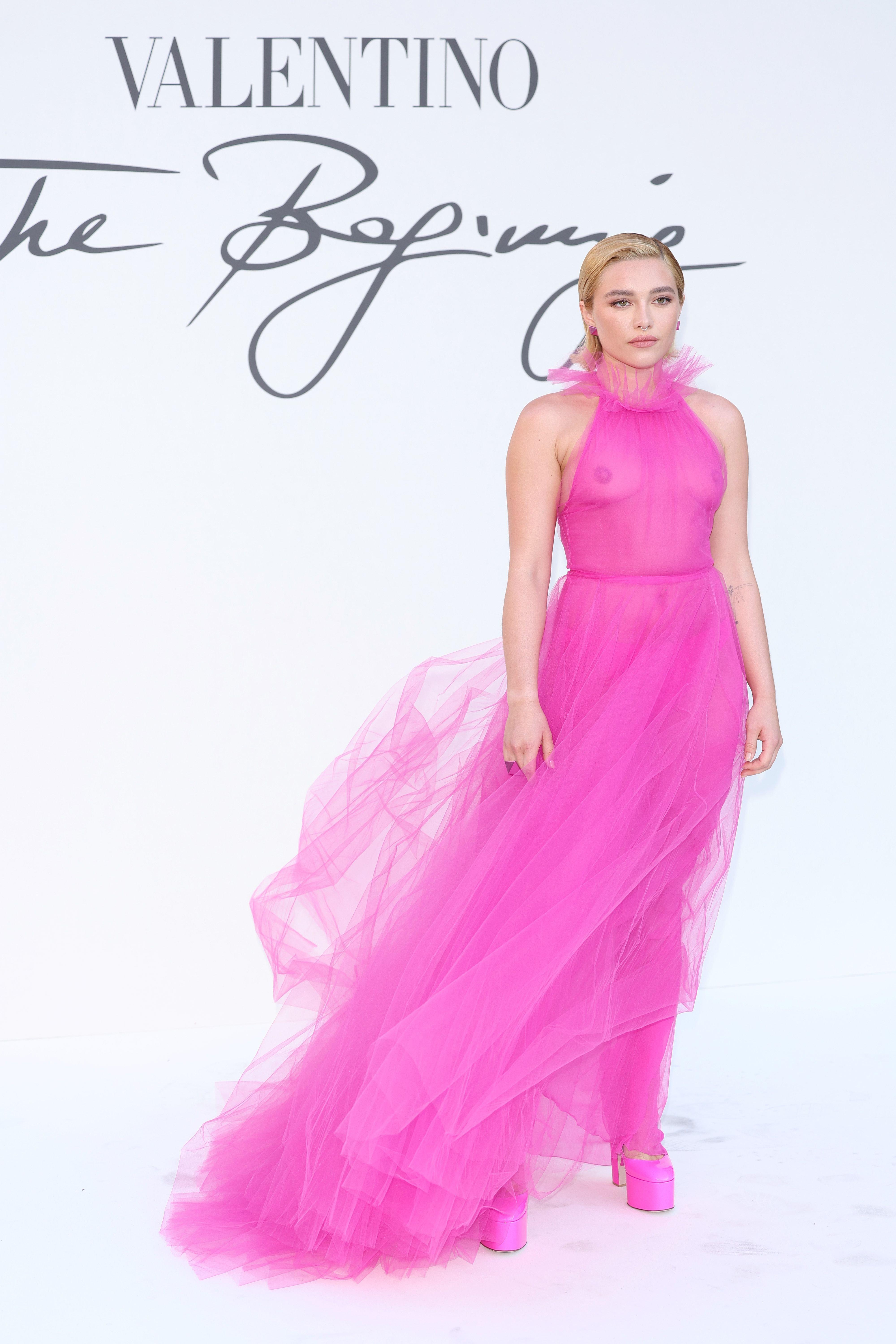 Pugh had the internet in an uproar with her sheer pink Valentino princess dress last season. The gown had a cinched waist, ruffled high neckline, and a full tulle skirt flowing over her platform high pumps.
According to a subsequent post on her Instagram page, Pugh knew the dress would cause a lot of conversation but didn't realize just how vile they'd be. Regardless, she thanked her glam team for "making her princess dreams come true," as she painted Rome pink.
There's More To Come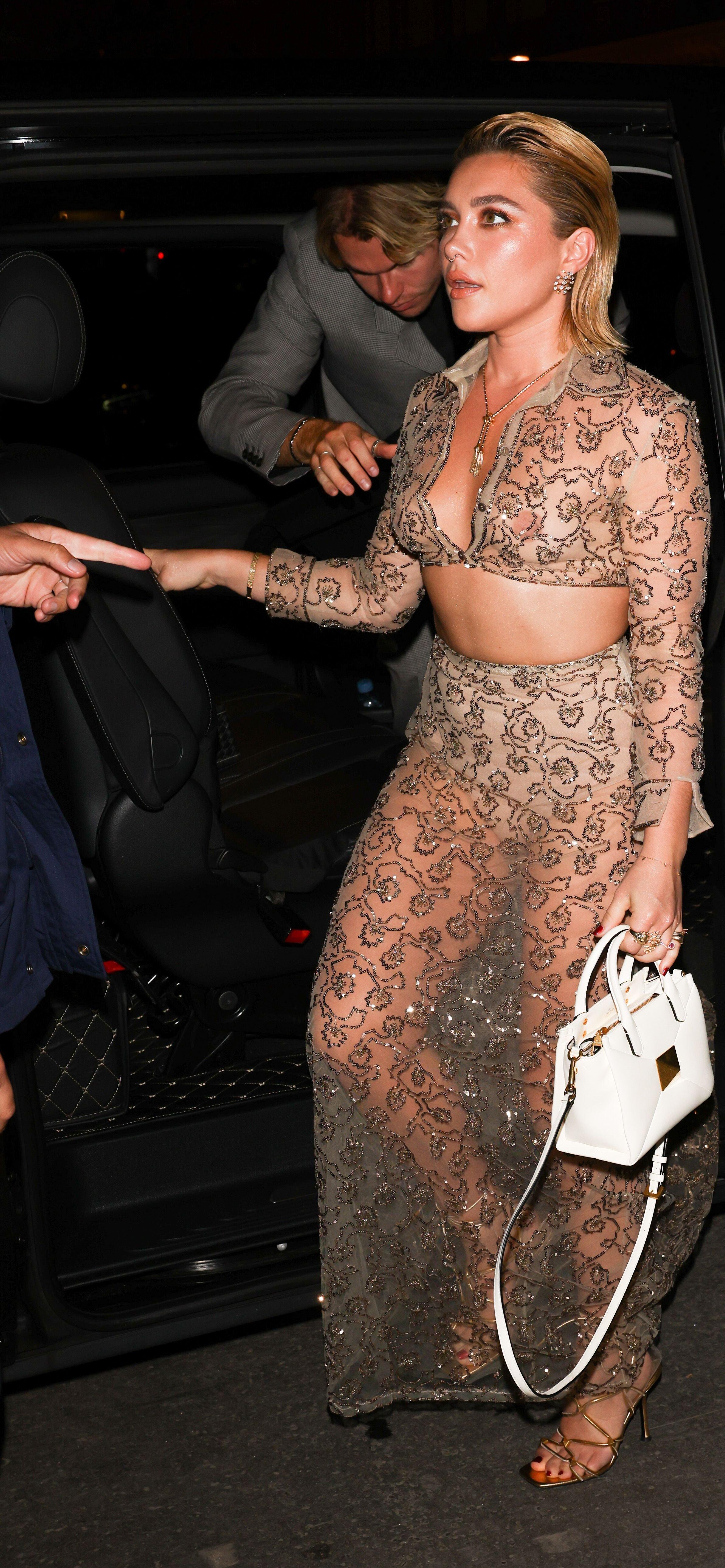 In July when she wore that floor-length dress she wrote,
I knew when I wore that incredible Valentino dress that there was no way there wouldn't be a commentary on it. Whether it be negative or positive, we all knew what we were doing.
-
It isn't the first time and certainly won't be the last time a woman will hear what's wrong with her body by a crowd of strangers.
-
True to her words, it wasn't the last time she bared it all in a dress, and as she said, there's more where that came from. She ended by saying,
Grow up. Respect people. Respect bodies. Respect all women. Respect humans. Life will get a whole lot easier, I promise. And all because of two cute little nipples…
-