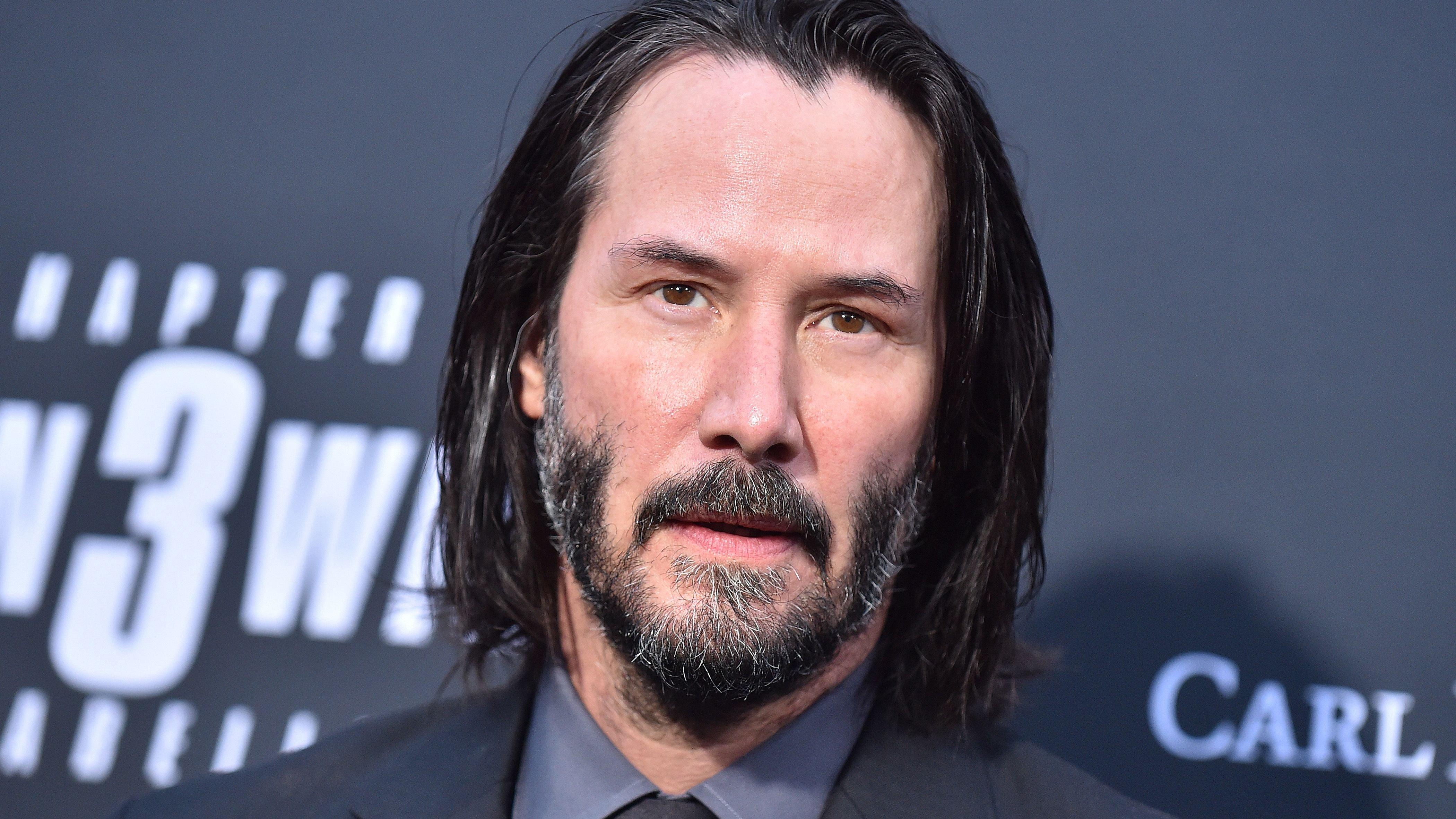 This Action-Packed Keanu Reeves Movie Is Finally On Netflix
Keanu Reeves is famous for his iconic action roles in movies like Neo, Speed, and his most acclaimed titular role John Wick, where heoften displays his sterling expertise as a kick-ass hero or actin-driven character. However, his niche as an action movie star dates back to the early 90s. Looking back to where it all began, Keanu's first action thriller was 1991's Point Break, and now, fans have a chance to see his humble beginnings. Netflix has announced that the blockbuster movie is now available on the streaming platform.
Article continues below advertisement
About Keanu's First Action-Packed Movie
Keanu was first introduced to the action genre in 1991 when he starred in Point Break. He played Johnny Utah, an FBI agent who was chasing a gang of robbers. The movie showed the relationship between Keanu's character, Johnny, and a gang leader, Bodhi. Bodhi was the leader of a quartet of surfers who were also robbers. Johnny worked his way to get close to Bodhi as a surfer.
Bodhi was an adrenaline junkie and was always hyped, surfing high waves, skydiving, and robbing banks. His dream was to go surfing during a severe storm. Going into Bodhi's world, Johnny was faced with contrasting thoughts of what was right and wrong. The movie has a linking theme of loyalty and betrayal just like in The Fast and Furious.
The Original Release Of 'Point Break'
The movie was first released in 1991 and had a gross profit of about $83.5 million. At that time, the movie had mixed reviews but so many critics praised the vision of Kathryn Bigelow who directed the movie. To prepare for their roles in the movie, Keanu, Patrick, and co-star Lori Petty were trained to surf. Since none of them had enough experience in surfing, they had to prepare for it before the movie. They went to Kauai, Hawaii, and trained with professional surfer Dennis Jarvis.
The movie was such a hit that a remake was released in 2015. The remake was about the characters trying to complete some extreme sports challenge. The challenges were in connection with their international bank robberies. Although the original and remake had different actions, they had the same theme.
Article continues below advertisement
Storyline Of The Action-Packed Thriller
Per IMDb, the action-packed movie was about an FBI agent who went undercover to catch a gang of robbers. The movie was set in Los Angeles, California which had a gang of bank robbers called The Ex-Presidents. They wore masks of ex-presidents like Reagan, Carter, Johnson, and Nixon to commit crimes.
The FBI had a theory that the robbers were surfers. To gather more information, Agent Johnny was sent undercover to mix with the surfers. Johnny encounters Bodhi and becomes drawn to his adrenaline lifestyle.
A List Of Casts And Crew Of The Movie
Keanu starred as Johnny Utah, alongside Patrick Swayze who played Bodhi. Gary Busey also starred in the movie as Johnny's FBI supervisor. Some other casts include Lori Petty, John C. McGinley, James Le Gros, John Philbin, Bojesse Christopher, Julian Reyes, Daniel Beer, Chris Pedersen, Anthony Kiedis, and more. The movie was directed by Kathryn Bigelow. It was written by Rick King and W. Peter Iliff. The movie was first released on July 12, 1991. Point Break had a duration of two hours and two minutes.