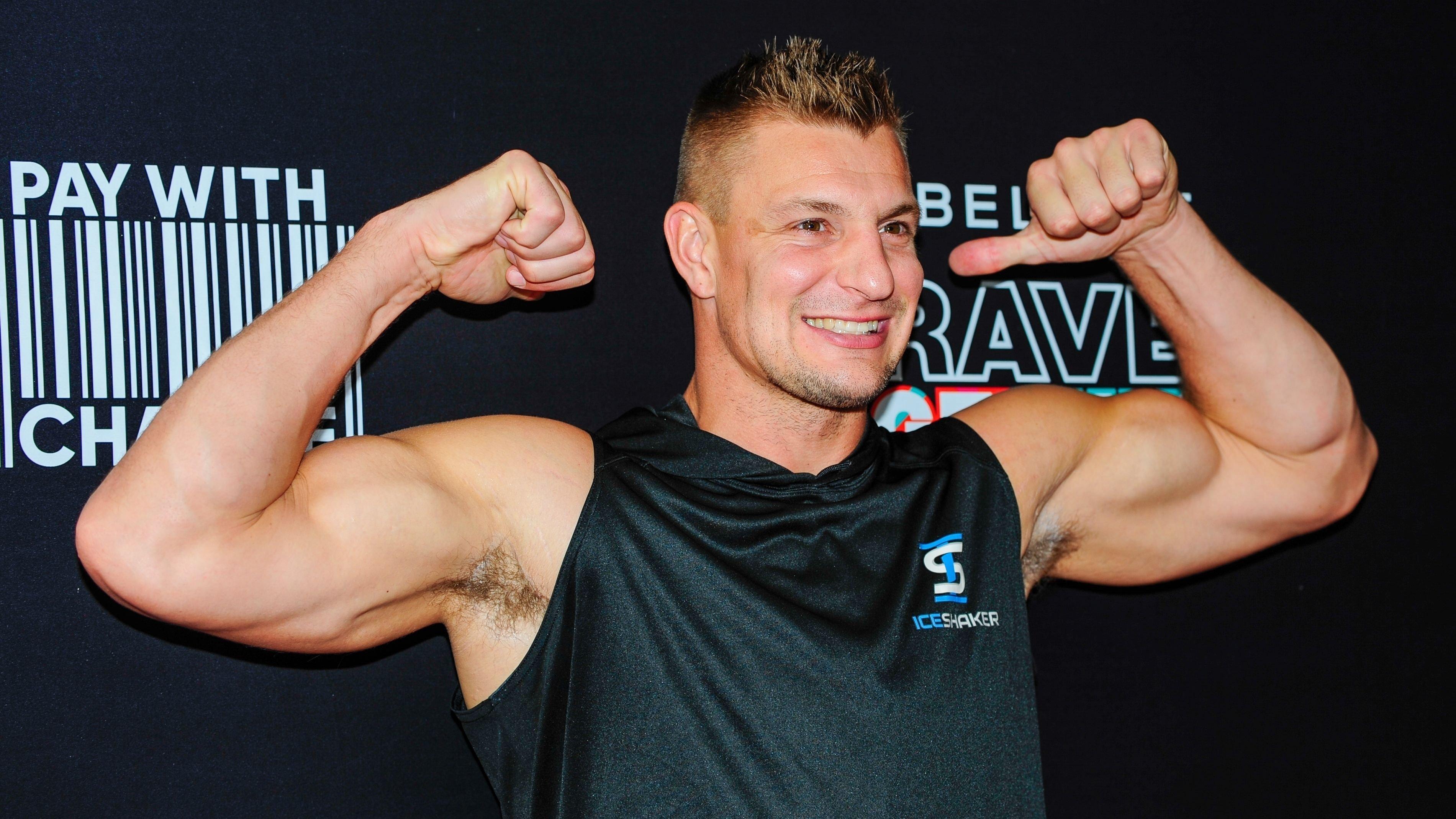 Rob Gronkowski Enjoys Retirement Playing With Real-Life 'Barbie Doll' On TikTok
Tom Brady and the Tampa Bay Buccaneers got off to a 2-0 start of the NFL season. However, the Bucs' offense is quite shorthanded and could use another elite pass-catcher.
Needless to say, it's hard to come across one of those at this point in the season, as most stars are already signed. However, there's that guy called Rob Gronkowski who's supposed to be pretty good at football.
Article continues below advertisement
Gronk, Camille Kostek Are A TikTok Sensation
Even so, it seems like the four-time Super Bowl champion has bigger things on his mind right now, like building his TikTok following.
Football seems to be the last thing on Gronk's mind, as he recently posted a video using his lifelong girlfriend, Camille Kostek, as a Barbie doll:
"This is my Malibu Barbie doll that I got for Christmas this year. She comes with a hairbrush, a pocketbook, and two different dresses," while mimicking a pre-recorded audio.
-
He Could Still Come Back
"It looks like Rob's having a great time without football. It looks like he's really enjoying himself," Rosenhaus said. "He says he's retired for good. I always stick with my opinion, and as I said before, I wouldn't be surprised if circumstances played out in a given fashion where Tom Brady and the Buccaneers need Rob, if later in the season, Rob decides that he's going to come back for his guy Tom Brady and maybe finish the year out and help the team win another championship. That would not surprise me.
-
Article continues below advertisement
His Agent Has A Gut Feeling
Rosenhaus knows him pretty well and he claims to have a gut feeling that 'Yo Soy Fiesta' may not be done catching touchdown passes after all:
"I'm not predicting that, and I'm not saying that's coming from Rob, because it's not. Rob says he's retired, added Rosenhaus. But that's just my opinion. I've represented him for more than a decade, and that's just my gut feeling."
-
Gronk Said He Was Retired For Good
Gronk has repeatedly denied those allegations and claims that he's done with football for good this time.
However, he also admitted that he could get all those feelings back if he started catching footballs, and one said that he'd only need a week or two of training to get back in game shape.
So, you never can tell with him.