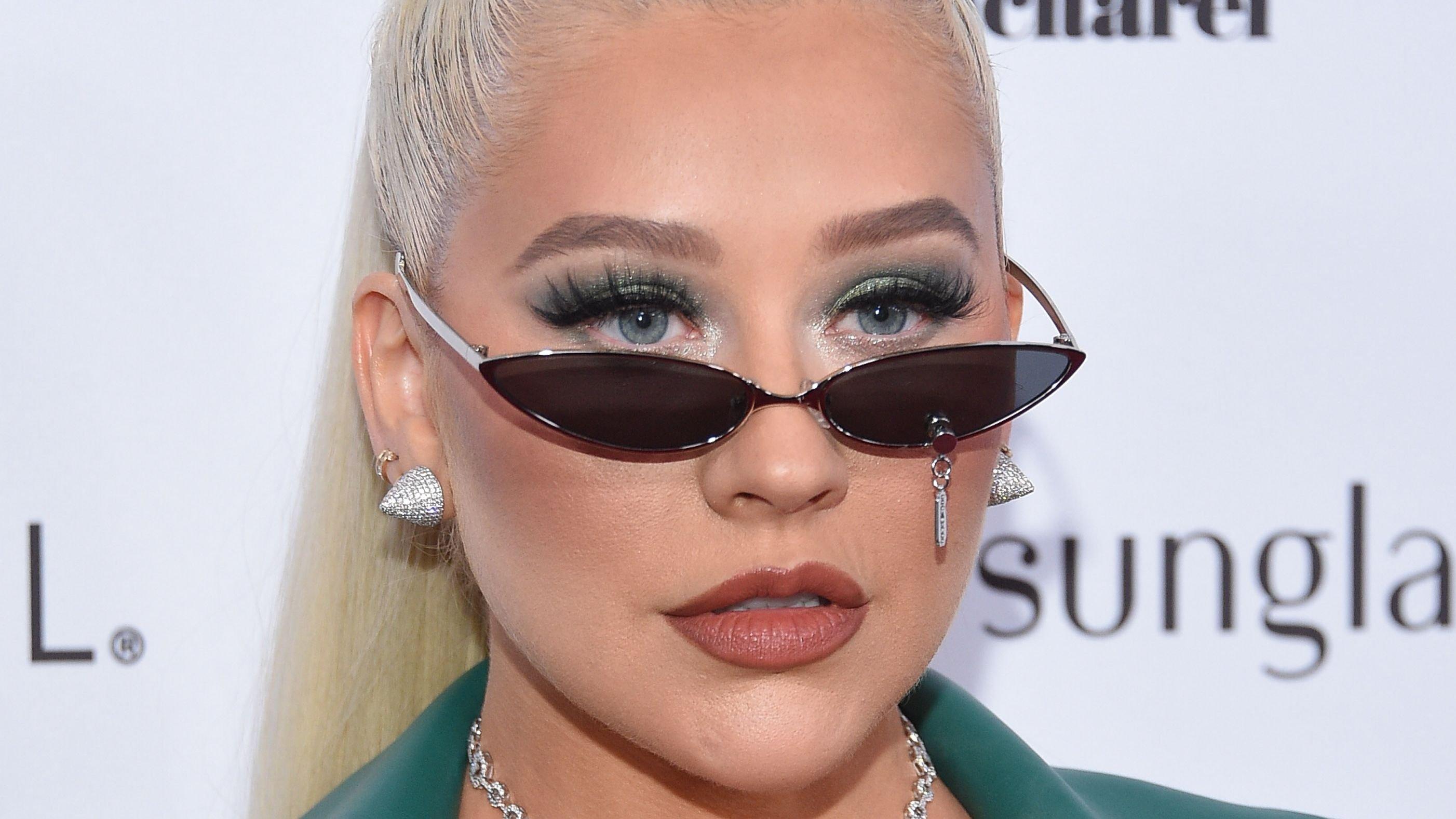 Christina Aguilera Shows Off Cleavage In Shirt Dress
It's been about two months since Christina Aguilera graced the cover of Harper's Bazaar Magazine, but we can't get enough of her outtakes. The singer looked breathtaking in her platinum silver hair and an unbuttoned shirt dress.
In reality, there wasn't a bad picture in her issue, but if we had to choose a favorite, this look would top the list. Apart from the fact that it embraces her youthful nature, it's just the right amount of black and white to highlight her creamy, glowing skin.
Article continues below advertisement
A Stunner In Black
Aguilera dressed to the nines with bold gold jewelry pieces from her dropping earrings to her rings. She contrasted the loud platinum silver hair and nail polish with a midnight black dress paired with sheer stockings.
In the first picture, the multi-award-winning singer added a bold gold buckle belt to her dress, accentuating her bare cleavage and plunging neckline. However, in the following shots, she kept her look simple by removing the gold and wearing as many black outfits as possible.
Live Performance For 'Aguilera' The Album
Last summer, the singer released her first all-Spanish music album in 20 years. The trilogy chronicled her growth into womanhood and the personal struggles she navigated. Last weekend, Aguilera performed her self-titled album for the first time on stage, and it was an emotional moment. This came on the heels of her Summer Series in the USA including a Pride Parade Performance.
She noted that so much love went into the creation of the E.P.s and thanked her fans for receiving it with love.
Article continues below advertisement
Back To Her Roots
She shared her gratitude in words via Instagram caption to 8 million-plus followers saying,
SO much love has gone into AGUILERA ❤️‍🔥 Being able to share it with you live, hearing you sing along, and feeling the energy of this community is such an indescribable feeling. Thank you, fighters.
-
The three-part album contains different E.P.s titled in Spanish - La Fuerza (Fire), La Tormenta (Storm), and La Luz (Light).
Celebrating Her Heritage
From the lyrics to the costume in the music videos, Aguilera was intentional in the production of this trilogy. Her sole aim was to celebrate her heritage after keeping it on the back burner for most of her mainstream career. She wrote,
Being Latina has always been such an important part of who I am, my heritage, my father, my childhood. Being able to come back to my roots, and create another Spanish album was something I've been wanting to do since Mi Reflejo...
-