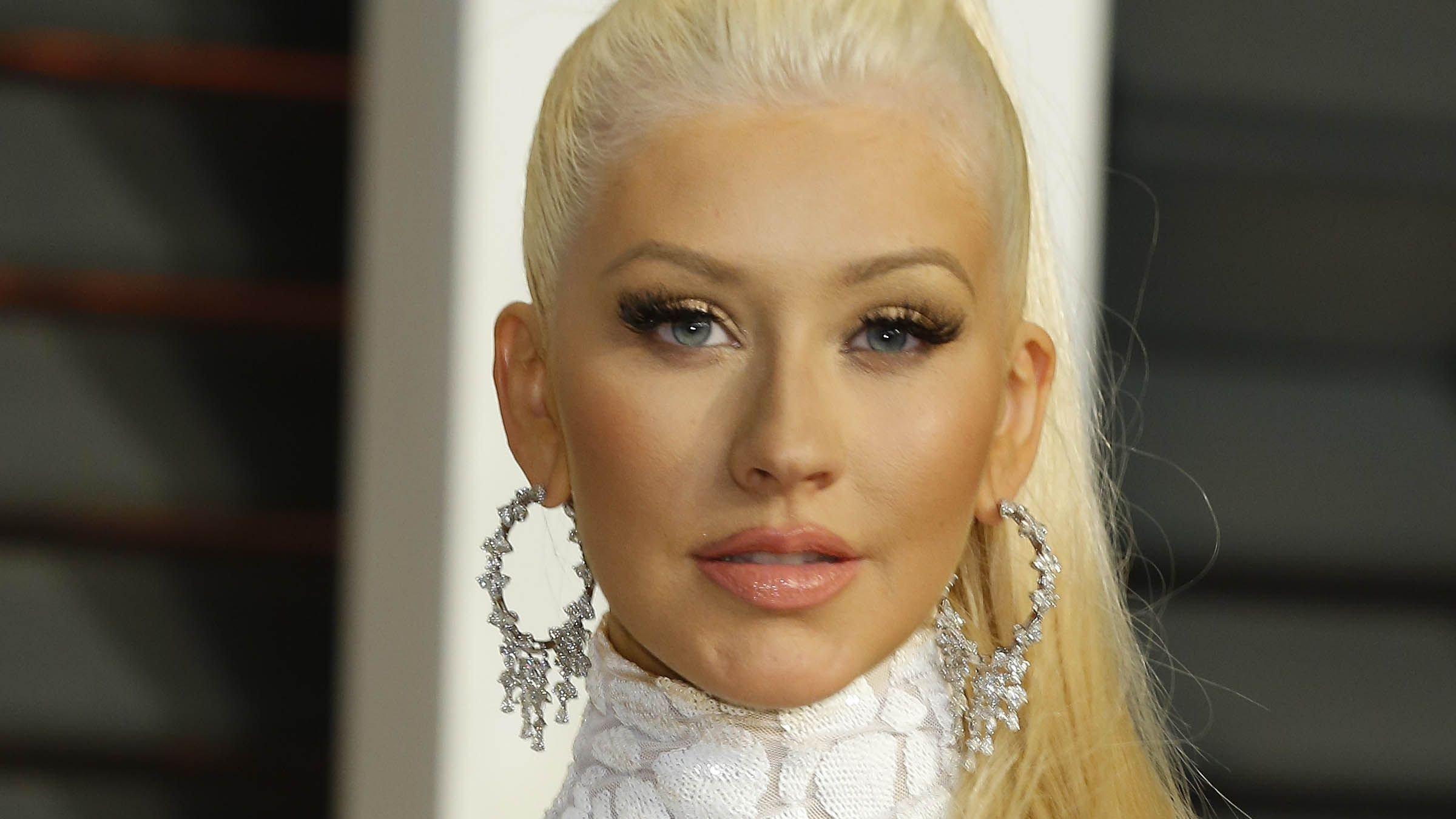 Christina Aguilera Soaks Up the Sun In A White Bikini
Article continues below advertisement
Christina Aguilera is stunning in a white string bikini as she flaunts her fabulous figure for a poolside sunbathing. The Grammy winner made July headlines for showing off her bombshell body in a series of Instagram photos - she soaked up the sun while enjoying a leafy and flowering greenery terrace in Spain, also rocking a Holy Trinity bikini.
Sizzling in the sun, the "Stripped" singer made it self-love and acceptance in her post, lounging around the poolside and enjoying a dip in some photos. "Loving me for me," the singer wrote.
Stuns Fans In Swimwear
Christina has been opening up about her life, body, and attitudes, even revealing that she feels her 2000s days were too skinny. Speaking to Health, the reality judge said:
"Entering this business, I hated being super skinny. Once I turned 21, I started filling out a little bit, and I was loving my new curves. I appreciated having a booty. I've always said that women are way more interesting to look at than men! I have a hard time looking at the early pictures of myself because I remember feeling so insecure."
Article continues below advertisement
Backyards For The Win
A simple setting is sufficient for Aguilera, who might have funds for a fancy yacht but is happy in her backyard. "I write a lot. Pen to paper has always been grounding and centering for me. Also, getting outside helps—even if it's just my backyard. Feeling grass under my feet and looking at trees and clouds helps. Yoga has also been instrumental in helping me," the former rival to Britney Spears continued.
Accepting Herself
Aguilera has opened up about her mental health and where she feels her values lie. The Voice judge continued: "Accepting yourself is what beauty is really about. As much as I also love being a glam girl and playing dress-up for the camera, when it all comes off, that's what's ultimately most rewarding—being able to feel really good about who's staring back at you in the mirror, because you're owning all of it."
Happy For Britney Spears
Aguilera has also been vocal about major issues in the celebrity space - notably, the recent freedom being enjoyed by 40-year-old singer Britney Spears following her 13 years of conservatorship. Speaking to E! News about it, Christina stated:
"I never want to speak out of turn about somebody that I have so much respect and admiration for but I couldn't be happier for her. Every woman deserves to feel empowered and to own that for themselves, however they see fit."