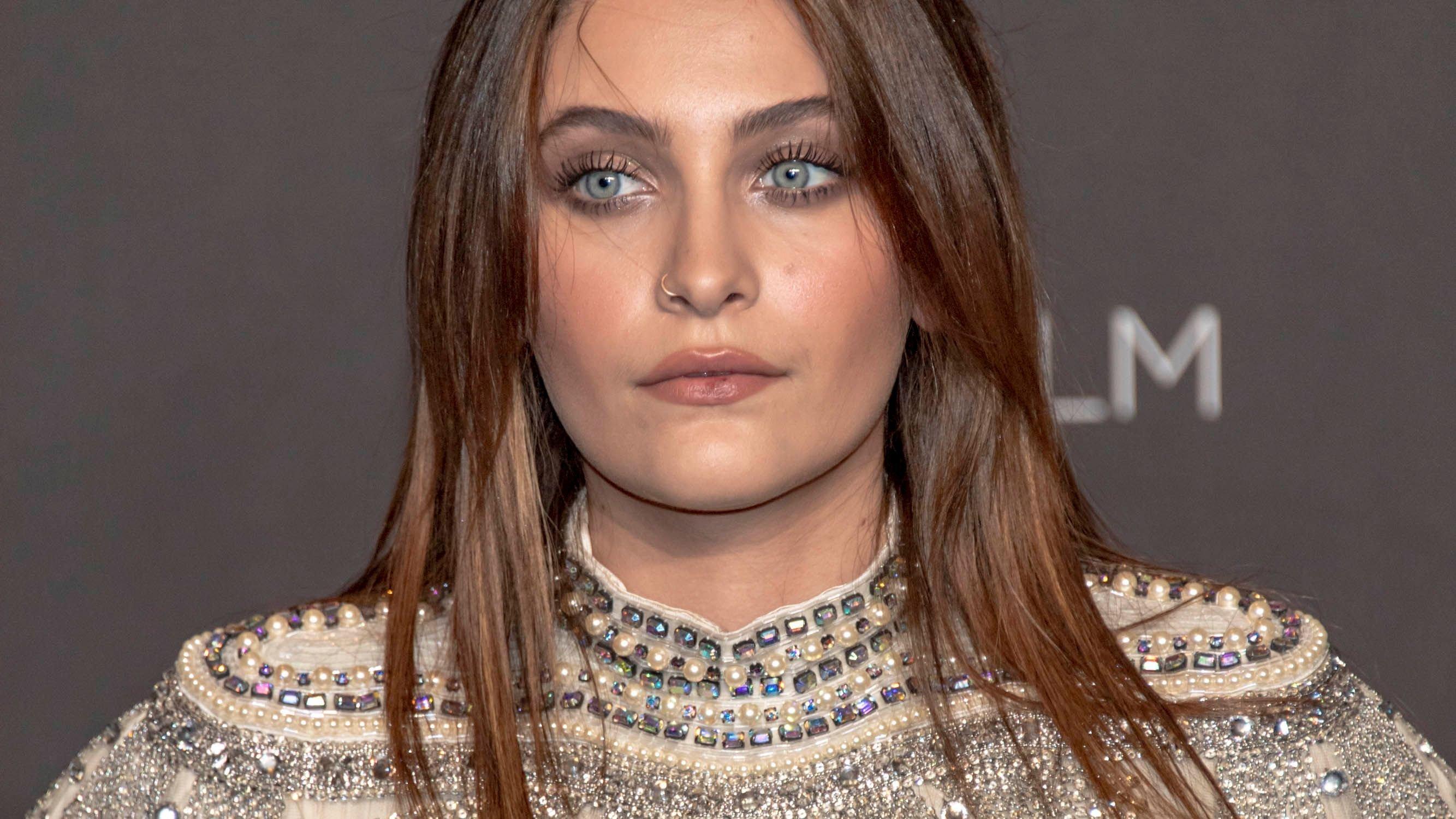 Paris Jackson Moves Out Of Topanga Home And Into Hollywood Hills
Paris Jackson has just upgraded from a $2 million home to another property nearly double the price, and with a touch of Old Hollywood history to boot.
That's not to say, though, that the house she vacated wasn't grand in its own right. Located in scenic Topanga Canyon, the charming wood and glass abode was acquired by the 24-year-old model and singer back in 2017 for $2 million . In late 2020, she sold the property, which sits on more than an acre of wooded land just a short drive to the beach, for $2.3 million.
Keep scrolling to see her rustic former home.
Article continues below advertisement
Romantic Wooden Structure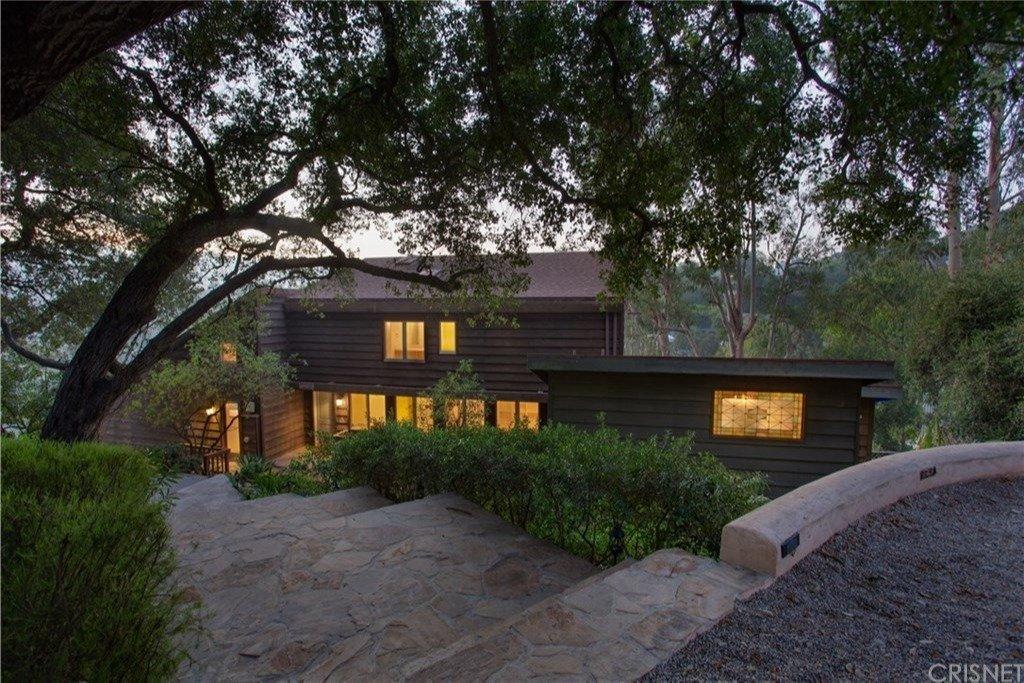 Jackson's former house is a romantic wooden structure surrounded by sloping land and greenery with majestic mountain views. The architectural design takes advantage of this beautiful scenery with the use of glass doors and windows and multiple decks.
Rock-paved steps and walkways lead from the street to the home and down to a spacious view deck where one can soak in the mountain sights and breathe in the fresh ocean breeze. This deck and the adjacent sand-covered area have enough space for al fresco entertaining, and the views are gorgeous by day or night!
Sunlight-Filled Main Area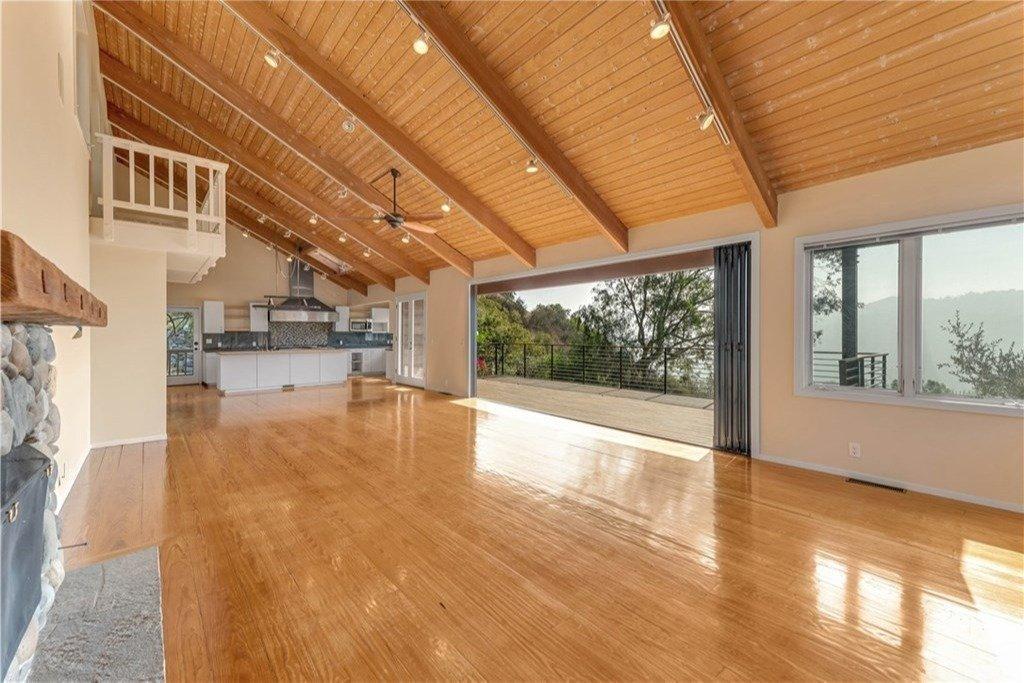 The house's main area is designed in an open-space plan with vaulted, wood-beamed ceilings and sliding glass doors that let a lot of natural light in along with breathtaking views of the hills. The doors lead out to a spacious balcony, and the ambiance perfectly blends indoor and outdoor living. Adding to the rustic feel are the hardwood floors and stone fireplace.
Elsewhere on this floor is a den/office that can double as a bedroom. This, in turn, leads to a guest unit that has its own small kitchen, bedroom, and bath, along with access to its own patio.
Article continues below advertisement
Modern Kitchen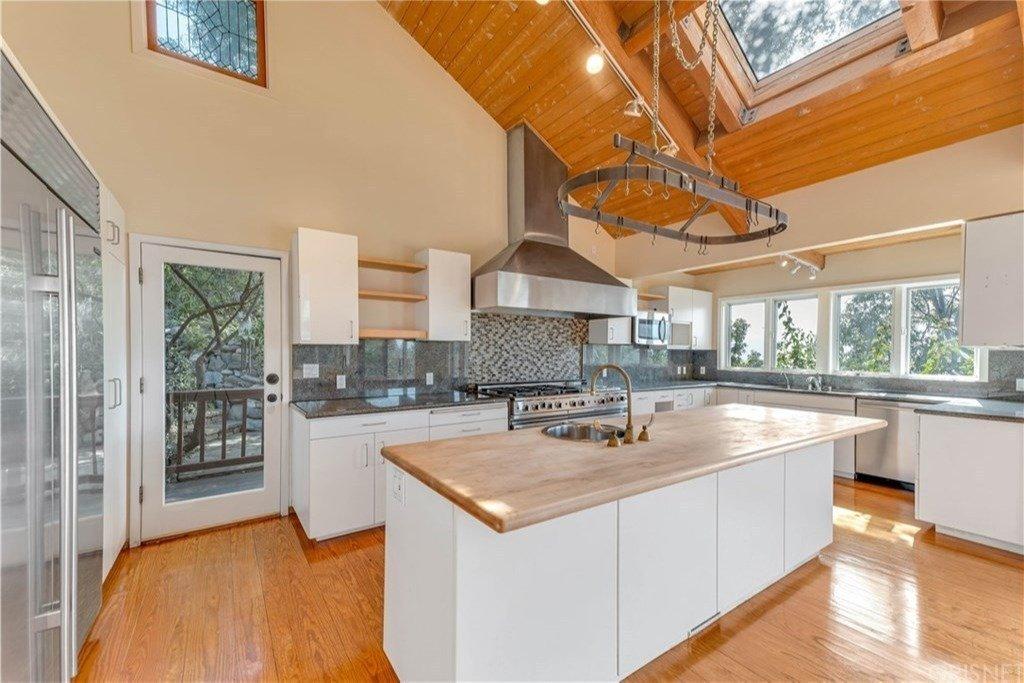 The overall design may have a rustic feel, but the kitchen is a modern dream. Adjoining the main family area, it is roomy, airy, and filled with natural light. It has a center island, stainless steel appliances including a six-burner gas range/oven, granite and butcher block counters, and lots of storage and cabinetry.
A bedroom can double as a home theater or game room down a flight of stairs from the main area. This floor has its own view deck as well. Elsewhere, there's also a laundry room.
Master Suite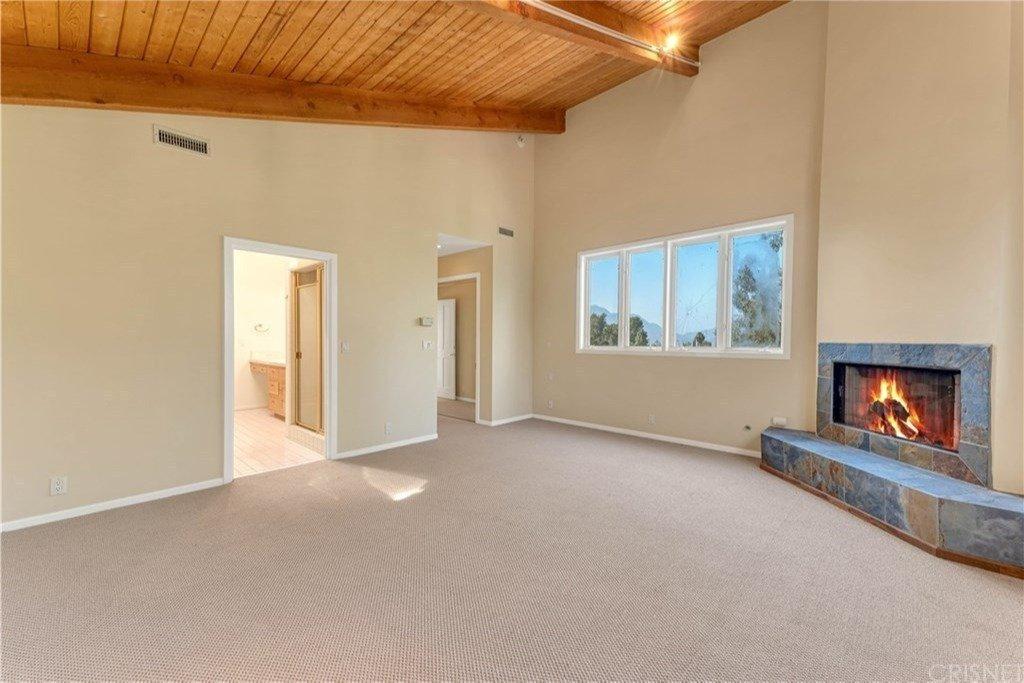 The master suite occupies a separate wing. It comes complete with its own fireplace, bath, and walk-in closet with lots of storage space. Glass windows overlook mountain and forest views.
The house was built in 1977 and has five bedrooms, three bathrooms, and two half baths, covering more than 3,500 square feet on 1.19 acres of land. It is surrounded by oak trees and zen gardens and is just a few minutes away from hiking trails.
It Was The First Home Jackson Bought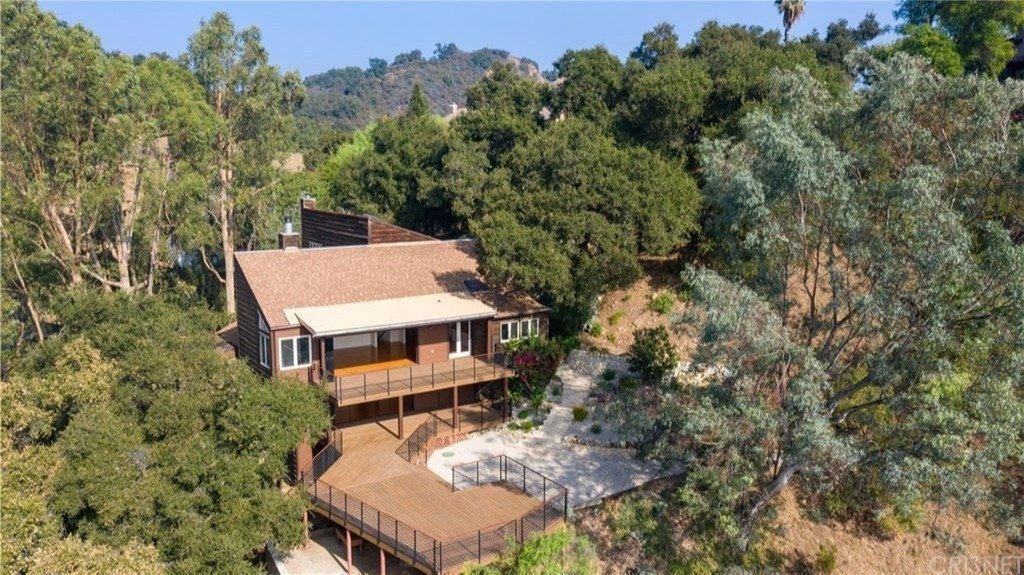 The musician, in turn, bought the property in 2012 from Canadian singer K.D. Lang. But years before the "Constant Craving" artist called it home, it was owned by Old Hollywood star Rock Hudson.
Built in 1940, Jackson's newly purchased cabin-like house has three bedrooms and two bathrooms covering almost three thousand square feet. The property is surrounded by trees and includes a saltwater pool, spa, and lush gardens. There's also a separate garage that has been converted into a music studio, which the model/singer would no doubt find a lot of use for.