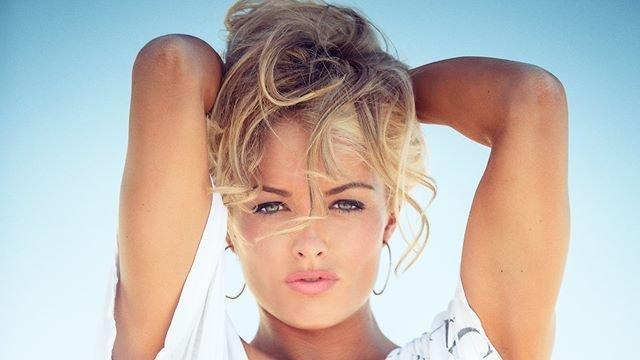 Mandy Rose Promotes Donuts In Sexy Swimsuit
Mandy Rose and Sonya Deville are two of the most well-known stars among WWE fans. Rose and Deville, however, were a tag team known as Fire and Desire before they parted ways. They are also well known for their passion for doughnuts, which inspired them to create Damandyz Donutz, their own business. The two have been promoting the launch separately, which is now here. Mandy recently sported a swimsuit while marketing her brand in a photo that proves how well-matched she and her swimwear are.
Keep reading to find out more.
Article continues below advertisement
Enjoying the Bahamas
The WWE champion held a tropical drink in one hand while flaunting her toned abs in a bright pink bikini. She covered her eyes with brow-lens sunglasses and wore a long ponytail of her glossy brown hair. She continued, calling the Bahamas her second home and how much she enjoys visiting. The businesswoman found time to show various slides from her holiday.
DaMandyz Donuts Campaign In Swimsuit
Mandy was standing next to Sonye in a white bathing suit, grinning at the camera while holding an Oreo cookie. In a recent interview with Forbes, Deville said that after trying so many different kinds of donuts over the years, they have finally decided to open their Donut Spot, DaMandyz Donutz. Fans of the best friends are aware that they run the Mandy & Sonya Damandyz Donutz YouTube channel together and highlight donut shops across the country.
Article continues below advertisement
Converting Hobbies To Business
They chose to do a business out of their passion for donuts because, well, why not? They are currently doughnut connoisseurs and are trying everyone else's. As a result, they are now qualified to bake their doughnuts. Mandy is passionate about her company, which is not surprising given how heavily she promotes it on her social media platform.
In addition to creating and selling doughnuts, Rose and Deville also sell t-shirts, caps, coffee mugs, and posters. They have established pop-up stores in numerous American cities, such as Los Angeles, Las Vegas, and New York City.
Tino Is Grateful For His Girlfriend
Since 2018, Sabbatelli has been dating NXT Women's Champion Mandy Rose, and the 38-year-old wrestler is immensely glad to have found such a "wonderful" companion. Mandy Rose is very different from her on-screen persona in real life, Tino Sabbatelli stressed during his interview with Sportskeeda while complimenting his girlfriend. He underlined how much better he is as a result of Rose.