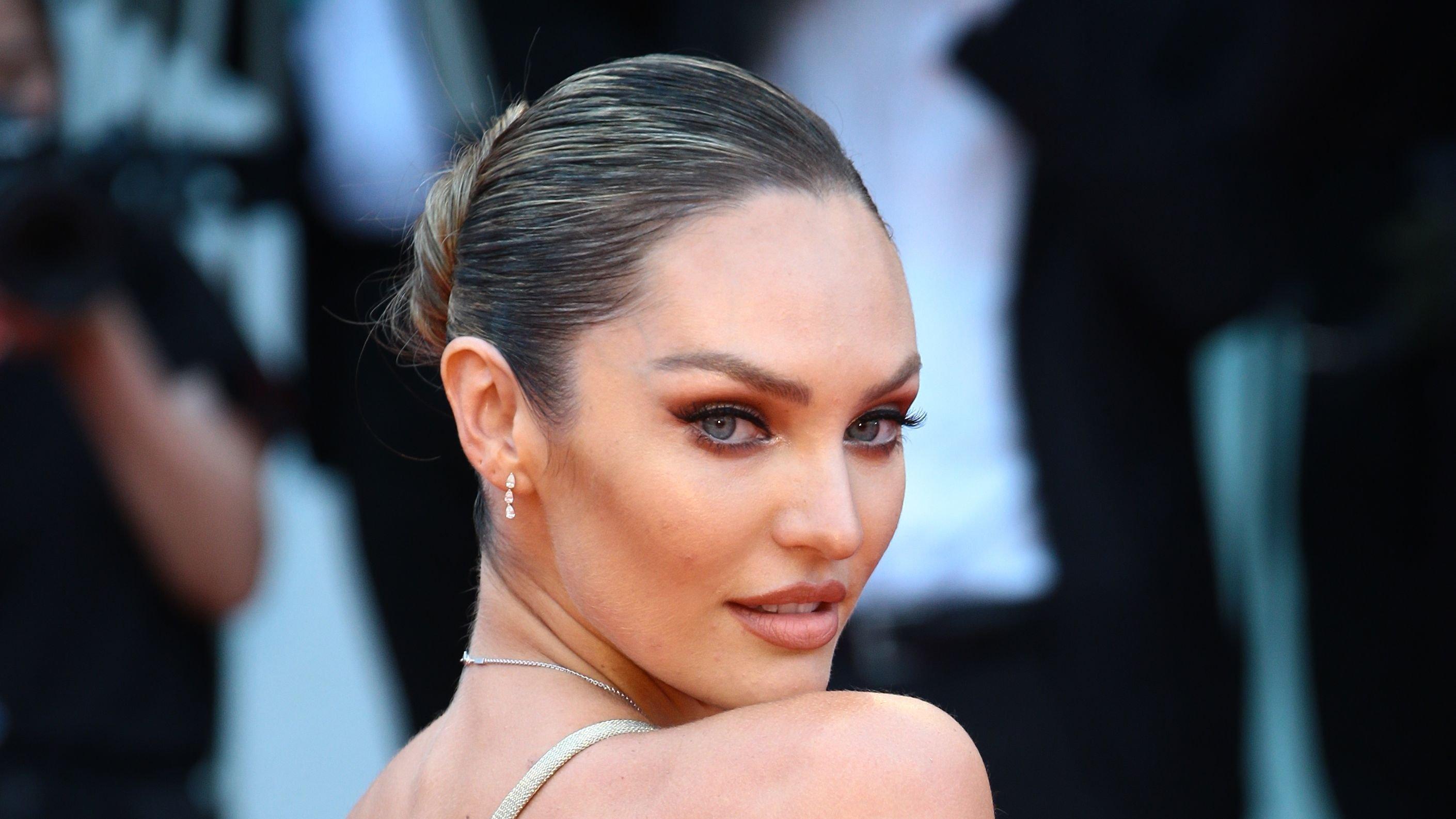 Candice Swanepoel In Bikini Splashes In The Ocean
It surfs up on the beach for Candice Swanepoel's Alo Yoga x Tropic of C campaign. The South African model thrilled fans with pictures of her athletic body in swimwear while splashing around on the beach and the pool. From sexy bikinis to figure-hugging maillots, this collection has everything perfect for Summer.
Check out some of the shots below.
Article continues below advertisement
A Serene Float
The closing pictures of the campaign proved that the last is never really the least, as she stunned in an underwater shot. Swanepoel wore a skintight red one-piece with thin black straps and neckline hemming. She submerged half of her body in the pool while stretching to catch the sun's rays on her skin.
The model's campaign in the pool gave would-be customers an immersive look at the collection's features. It's perfect for a hot summer swim, especially if the wearer chooses to swim athletic laps for long distances.
Splashing Around In The Ocean
The Black Cosmo is the perfect beachwear, according to Swanepoel, as it has an adjustable strap and high-cut legs. With Cosmo's adjustable ties, the worry of weight gain or bloating goes out, and the wearer can tgenuinelyenjoy their time on the beach like Swanepoel in the above shot.
In another post, Swanepoel stayed kneeling on the beach with her blonde hair sleeked back and sunglasses to keep the sunlight away. The swimwear molded her physique, showing off every muscle movement from her toned arms to her tight glutes.
Article continues below advertisement
Surfs Up With Alo Yoga
Swanepoel's slender figure and curvy hips standing out in a tiny black bikini are enough to sell fans to the collection. She paired the string set with black visors and lightly accessorized the look with gold jewelry - hoop earrings, a double-layered necklace, and ba racelet.
The model packed her blonde hair into a low bun keeping it dry as she splashed around on the beach.
Sharing The Spotlight With Others
Typically, Swanepoel employs the aid of other models when she's releasing a new collection, but with her Alo Yoga Summer collection, the mother of two proves she can do bad all by herself.
In other news, Swanepoel announced a collaboration with Splits59 as Summer ends, and the pieces are phenomenal. However, she didn't model the pieces as she did for Alo Yoga. Perhaps it's because she was halfway around the world enjoying a wedding party with her close friends.