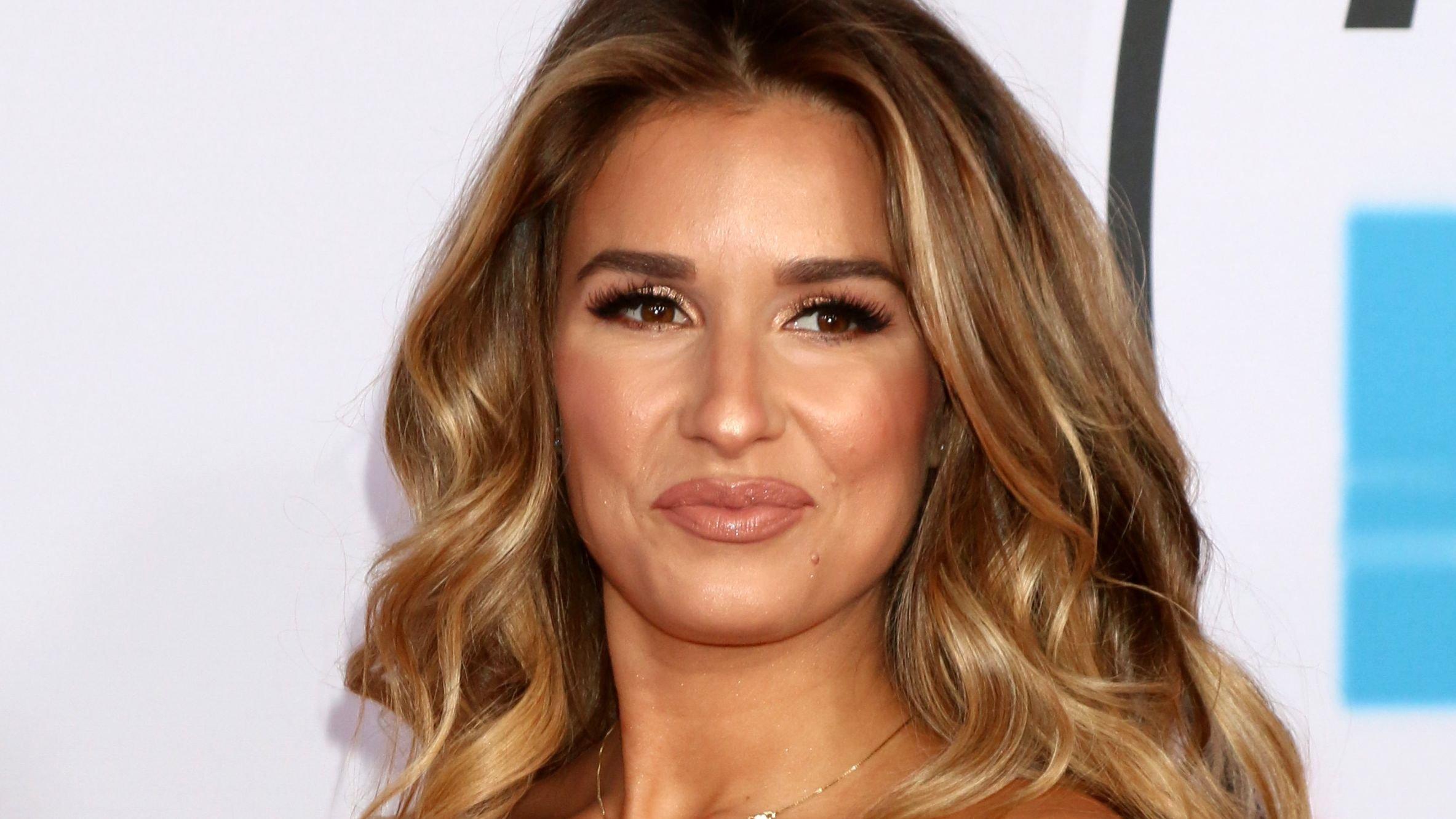 Jessie James Decker Struts Her Stuff In Bikini On The Runway
There's nothing that Jessie James Decker can't do. The country-star-turned-bikini-designer showed off her modeling chops at Miami Swim Week on July 15, rocking her Kittenish swimwear brand in its first-ever fashion show. A resounding success, Decker shared the affair all over Instagram, spreading her action across several posts and basking in the love of her fans.
Article continues below advertisement
She's A Natural
Decker has been in the swimwear business since early 2020 and all of her efforts paid off in a big way at Miami Swim Week. Proving she's the best ambassador for her brand, the mother-of-three owned the runway in a trendy peach set with chain details that flaunted her ripped figure. Perched atop gold Gladiator platforms, the petite blonde stood her own amongst the likes of Cindy Prado and Alexa Collins, writing on Instagram: "I was so nervous to walk but all the girls made me feel so confident! That's what its [sic] all about💪👯‍♀️ @kittenish."
Scroll for more photos and videos!
Show Highlights
Kicking off the sharing spree with a little rehearsal footage, Decker flexed her modeling muscle in a frilly powder blue top and shorts -- also from Kittenish -- before changing into her bathing suit for the show. Her insanely toned abs and quads were on full display in the chic bathing suit, which came with a revealing neckline and V-shaped bottoms.
Decker posted highlights from the fashion show, praising the models in the caption: "I am SO proud of these incredible women on the runway and behind the scenes!!! It takes a powerhouse team to do what we accomplished and I pinch myself daily at what @kittenish has become!"
The singer/entrepreneur added: "We are just getting started❤️ Here's to many more milestones!! Let's go girls!"
Keep going for more vids and pics!
Article continues below advertisement
A Crowning Achievement
Currently sitting at 64,000-plus likes, a solo video of her walking the catwalk capped off the Miami Swim Week extravaganza, with a visibly shy and emotional Decker opening up in the caption: "Sometimes ya have to take a deep breath and just go for it even if it scares you."
The 34-year-old officially launched her swim collection on March 10, previously telling Nashville Lifestyles: "What I love about our swim [collection] is there's something for everybody. We've got one-pieces that are more covered up if you're not comfortable showing too much skin, and we've got the really sexy ones."
All About Inclusivity
Inclusivity is the modus operandi for the Kittenish brand, with Decker planning a real treat for moms who want to twin with their little ones on the beach.
"We also have mommy and me coming. We want to provide as many suits for every kind of woman out there so that she feels good when she puts on her suit and goes to the pool or to the beach," said the "Should Have Known Better" singer, who shares a daughter, Vivianne, 8, and sons Eric, 6, and Forrest, 4, with her ex-NFL star hubby, Eric Decker. "