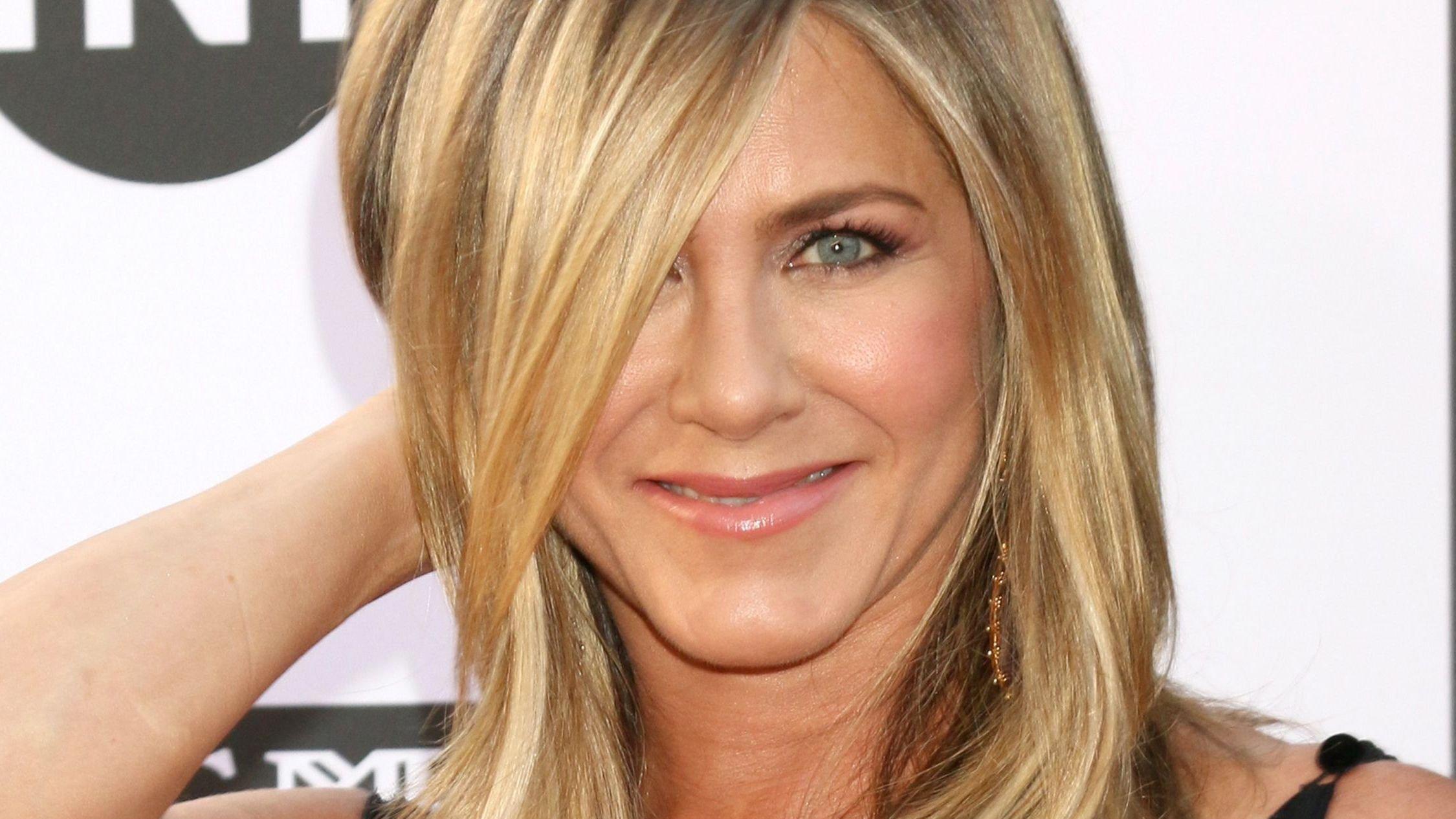 Jennifer Aniston Shares Her Fitness Routine And Self-Care Strategies
It's obvious that Jennifer Aniston is fit – one of the fittest women in Hollywood (and elsewhere), in fact. But in case you didn't know just how fit, she revealed in an interview with Well+Good that she could hold a plank for 10 minutes. Yup, 10! And you thought three minutes was amazing.
Aside from her plank-holding abilities, the 53-year-old Friends star talked about the other exercises that comprise her fitness regimen and her strategies for taking care of herself mentally and not just physically. Read the details below.
Article continues below advertisement
10-Minute Plank
Going back to that 10-minute plank, Aniston told the story of how she came to achieve the impressive feat.
"My boxing trainer, Leyon Azubuike, had me start at a minute, and then he added a minute, and all of a sudden we were at three minutes," she said. "But you just sort of keep talking, and it becomes quite easy and you can get up to five or 10 minutes."
Her Workout Routine
As for the other exercises that keep her in tip-top shape, she said, "I'm always changing it up because I don't ever want to get too bored with anything, but I never get to the place where I have to go really hard to get in shape, because that's daunting—I'd rather just stay consistent in where I am. I also really love [working out]—it's a mood enhancer for me, and really keeps me feeling good."
Article continues below advertisement
Pilates Is Her Current Favorite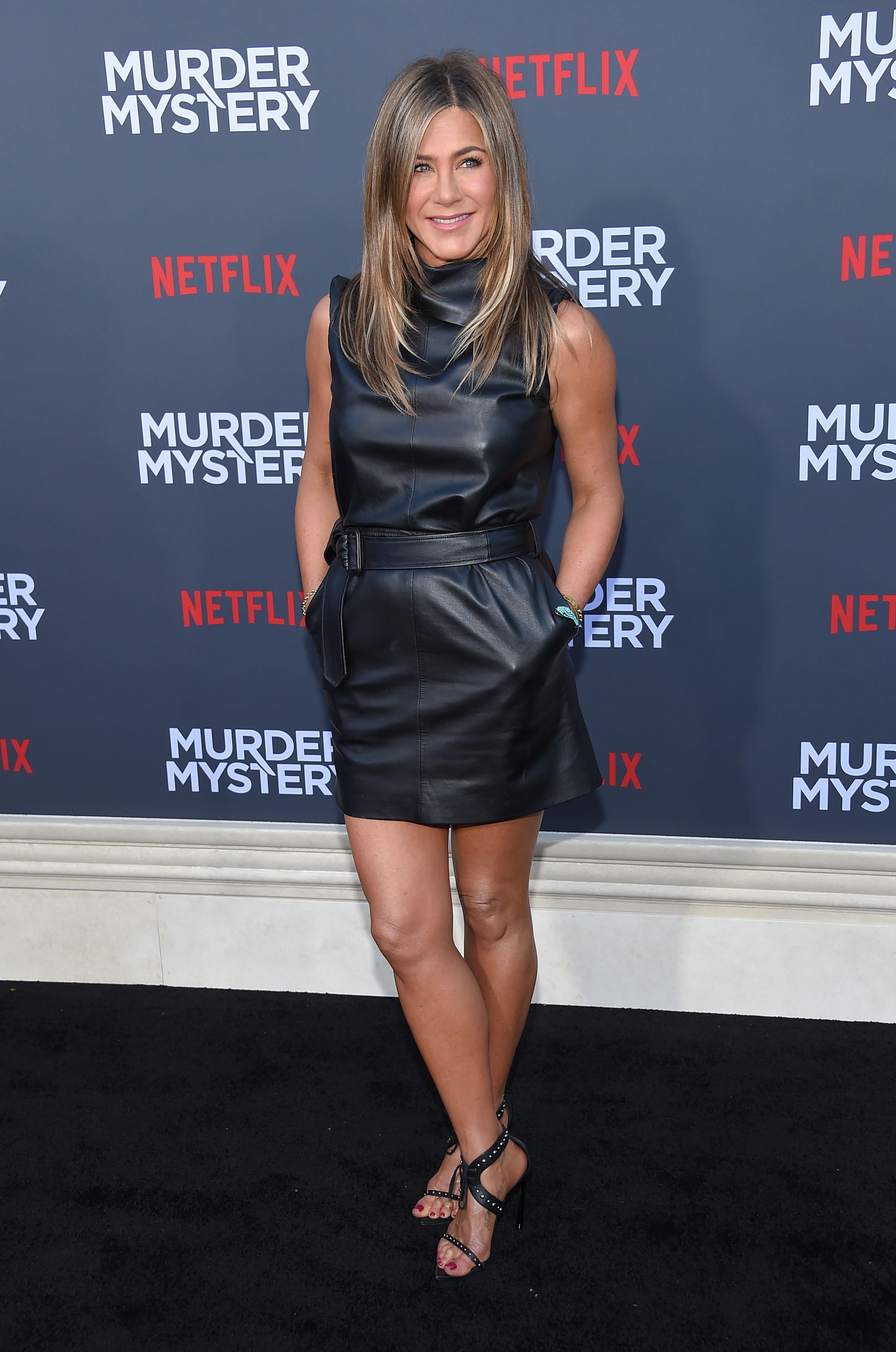 Currently, the Morning Show actress's favorite exercise is Pilates, which she took up after she had an injury a few years ago.
"I went from being so physical to then not being able to move, and the only thing I was allowed to do was Pilates, which became one of my favorite things," she said. "Not only is it a really wonderful form of exercise because of how it rehabilitates the body, but it's really been transformative."
She Practices Meditation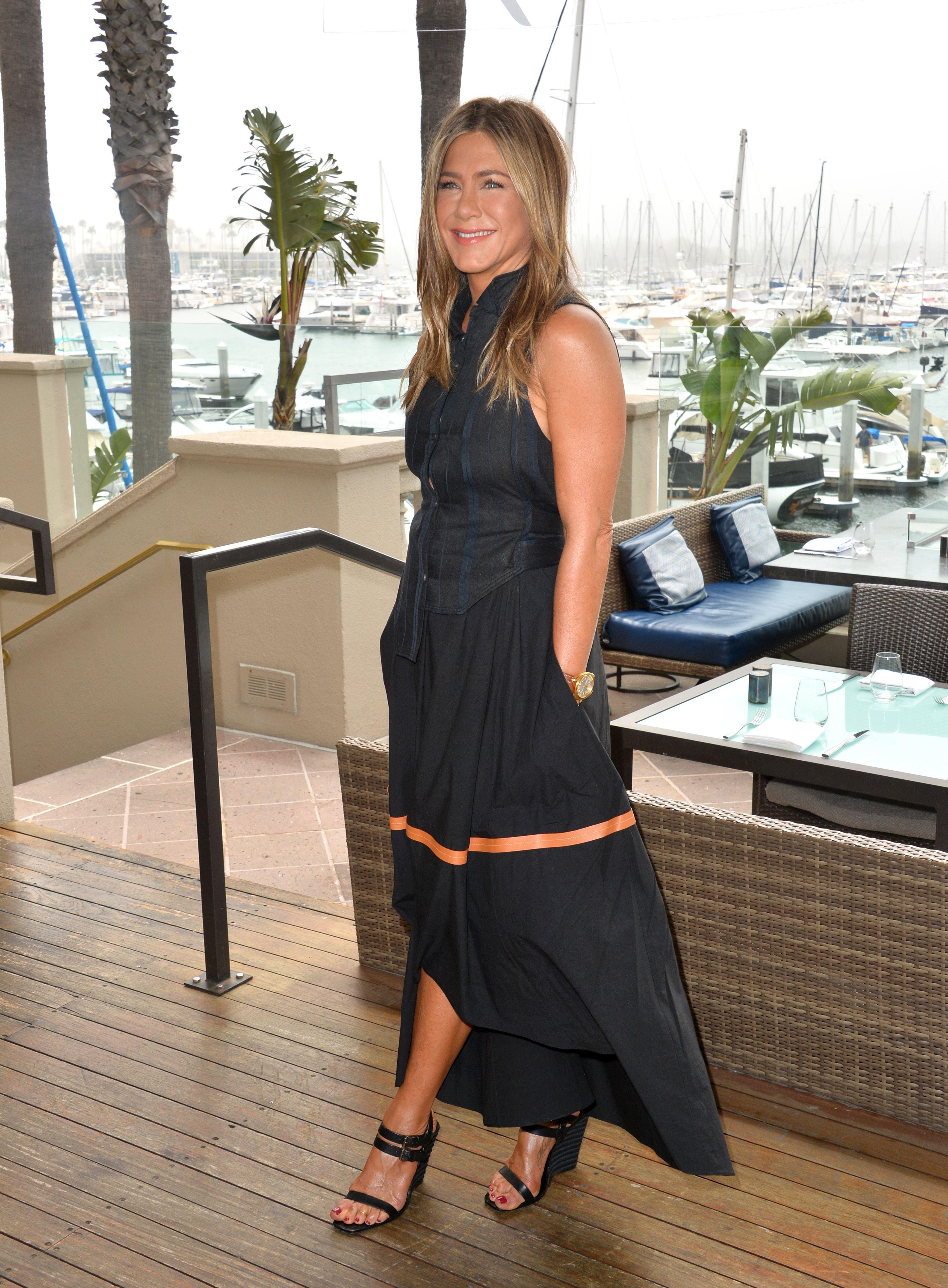 For her mental health and overall wellness, Aniston takes a holistic approach. "It's everything from my morning meditation to what I put into my body food-wise to what I put into my brain information-wise with the news and other things online to the people I surround myself with," she explained.
She also told Bustle in a recent interview, "[It's important to] wake up mindfully, and be mindful of what you put into your headspace, what you ingest from the news — having a holistic view on things."