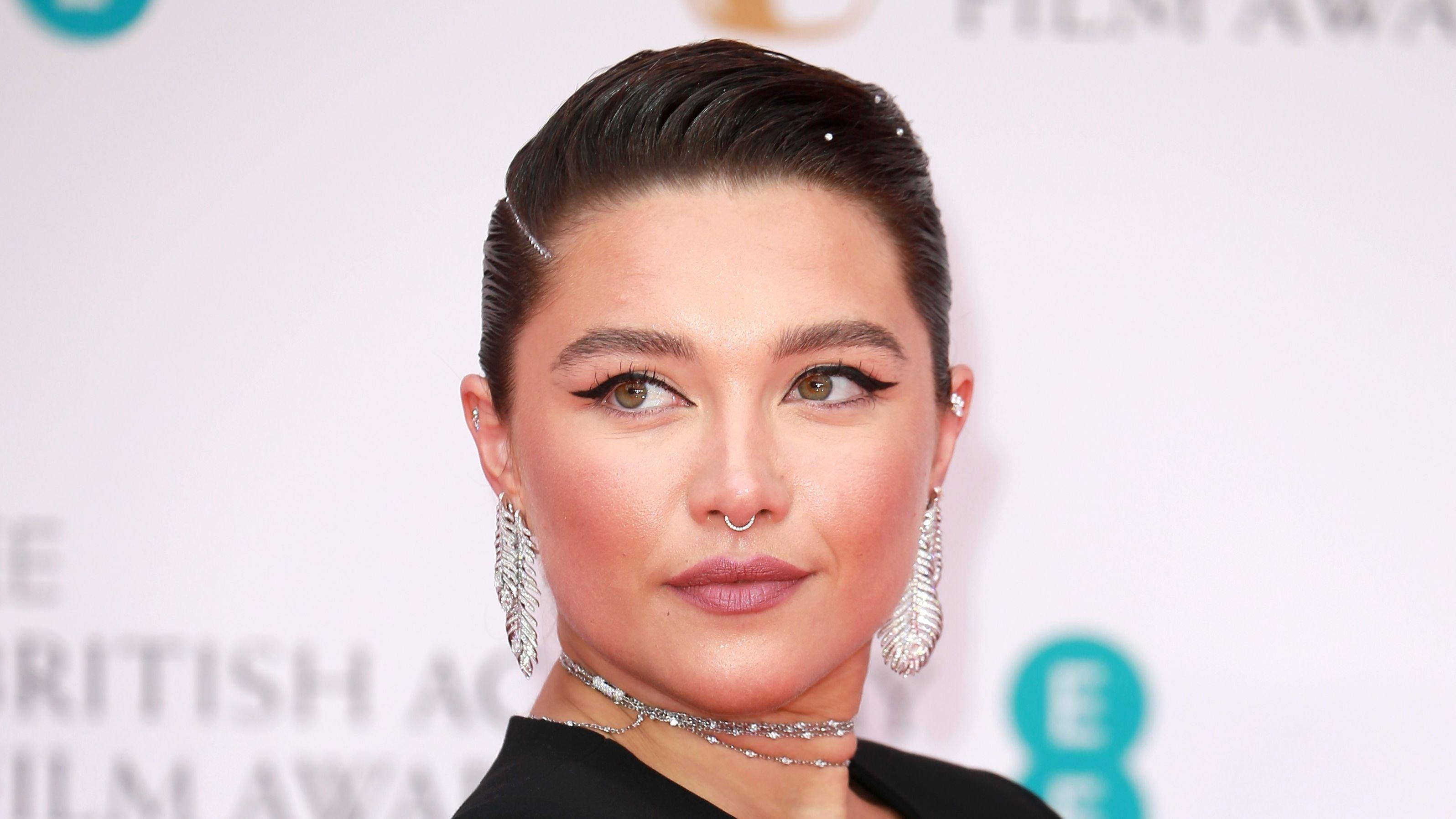 'Grow Up': Actress Florence Pugh Calls Out Trolls After Comments On Revealing Dress
Florence Pugh has called out trolls who backlashed her for revealing her nipples after she shared a photo of her transparent dress. The 26-year-old attended the Valentino Haute Couture show in Rome last Friday in a sheer pink tulle dress which gained her some backlash from critics. The actress took to Instagram to share a thought-provoking post calling out 'vulgar' men who attacked her for her dress.
Article continues below advertisement
Florence Calls Out Trolls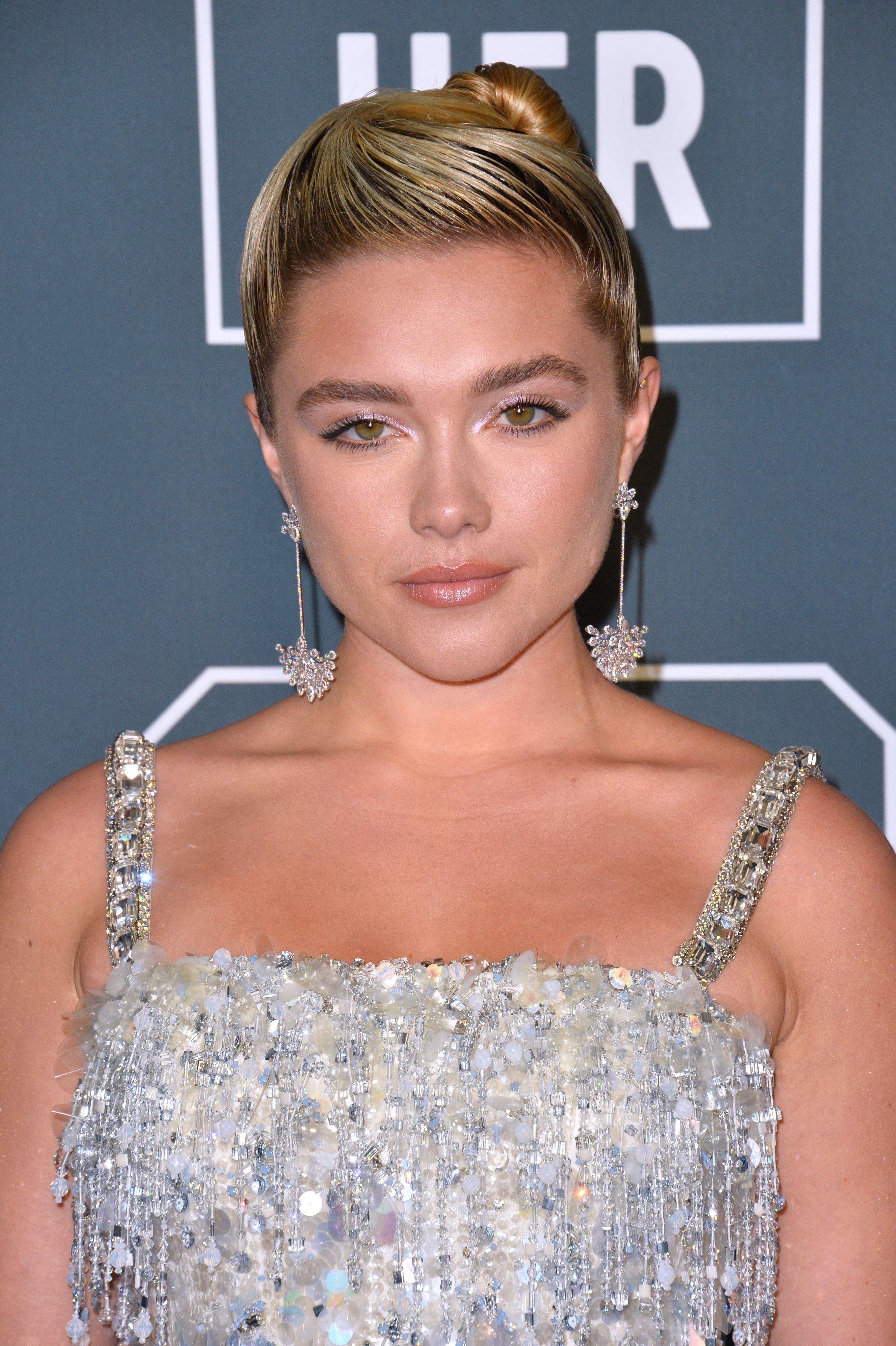 Florence shared a few stunning snaps of herself in the sheer pink tulle dress while also adding a thought-provoking caption in response to her trolls. The Black Widow actress revealed that although she knew that her dress would attract some "commentary," she was worried about how easy it is for men to "totally destroy a woman's body publicly, proudly" without a hint of remorse.
She also acknowledged that it was not the first time a woman would be badgered about her body. She addressed those who "aggressively" informed her of their disappointment in the size of her breasts, adding that she is "happy" with her body. "Grow up. Respect people. Respect bodies. Respect all women. Respect all humans," she advised.
She Received Supports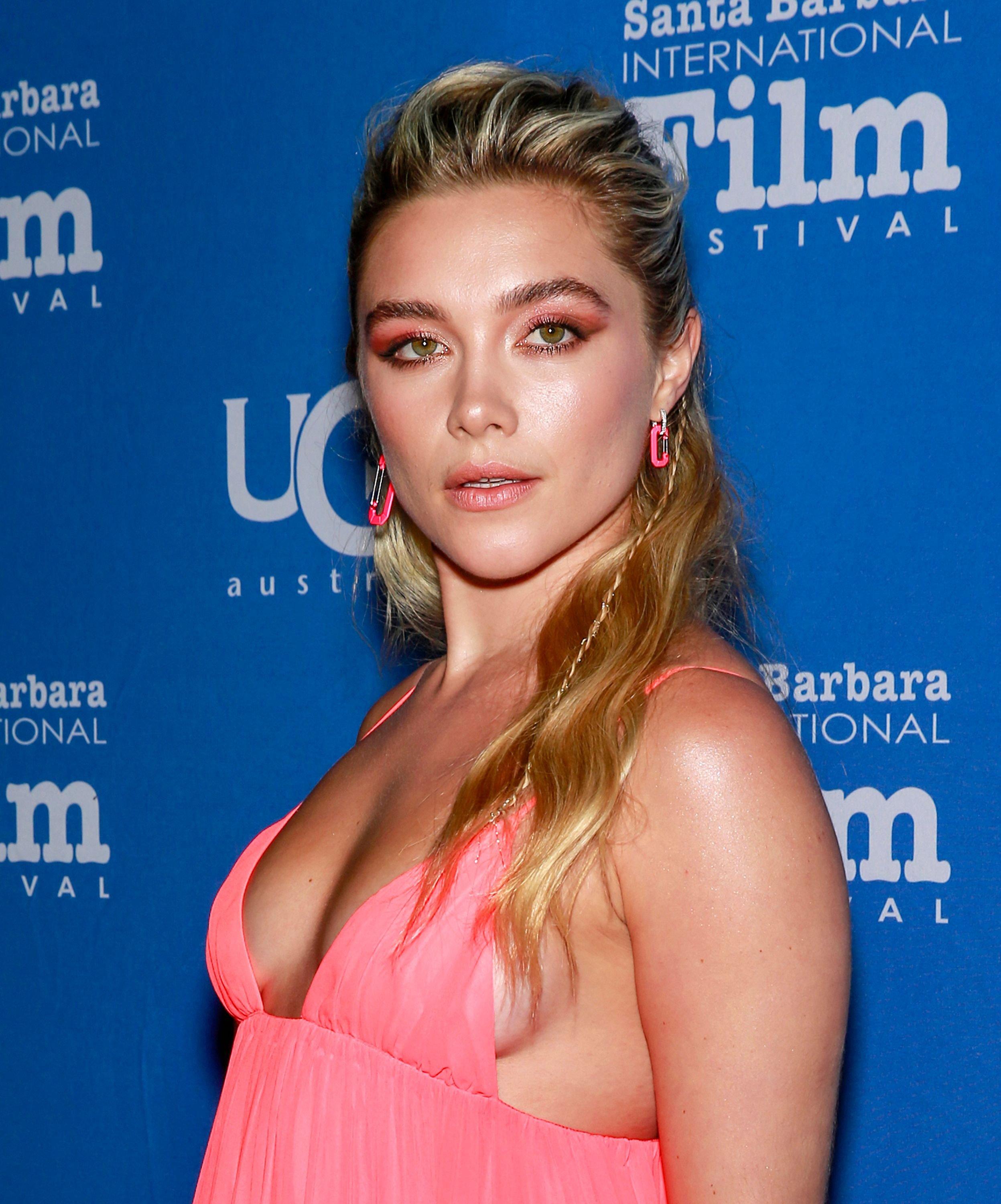 CNN reports that while many fans loved the look, she also received backlash from trolls who took issue with her visible nipples. Florence's post received encouragement from fans and fellow celebrities, who left messages of support. "You are truly so amazing. You put into words what so many feel but can't articulate," actress Joey King wrote.
Actress Aubrey Plaza also wrote: "ok this is what I been sayingggg." TV personality and social commentator Jameela Jamil wrote: "You're a magical f**king queen and we do not deserve you."
Article continues below advertisement
Stunning In Pink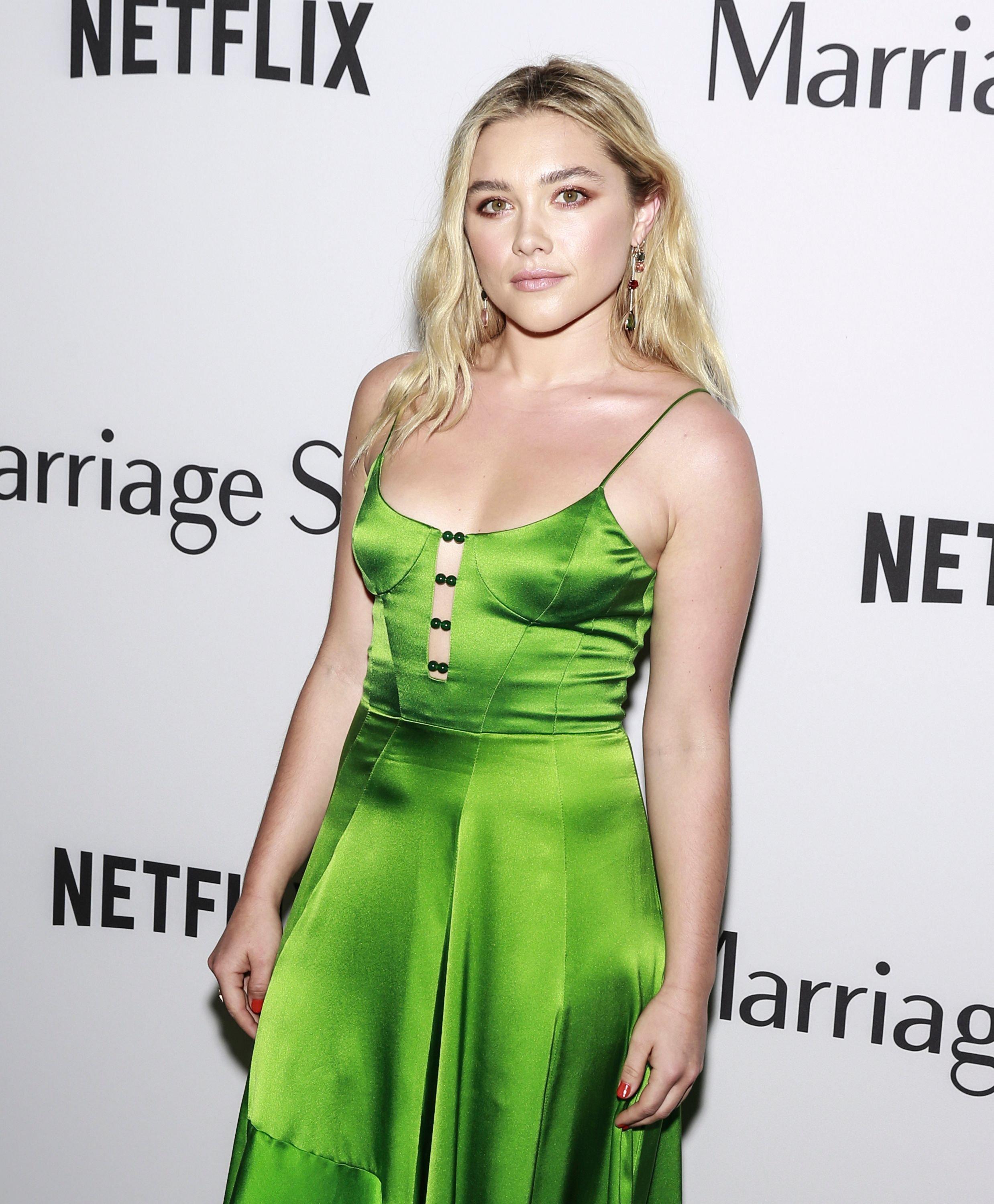 According to Daily Mail, Florence stunned in a sheer pink halter-neck dress while Anne Hathaway dazzled in a thigh-skimming fuchsia sequin dress as they joined Naomi Campbell at the star-studded Haute Couture Valentino fashion show in Rome on Friday 8th.
Florence opted for a show-stopping pink floor-length gown with a sheer top half with layers of voluminous tulle which constructed the skirt. She slicked her blonde hair back from her face, adding a flick of black eyeliner and a pair of metallic stud-shaped earrings to enhance her natural beauty.
Stars At The Event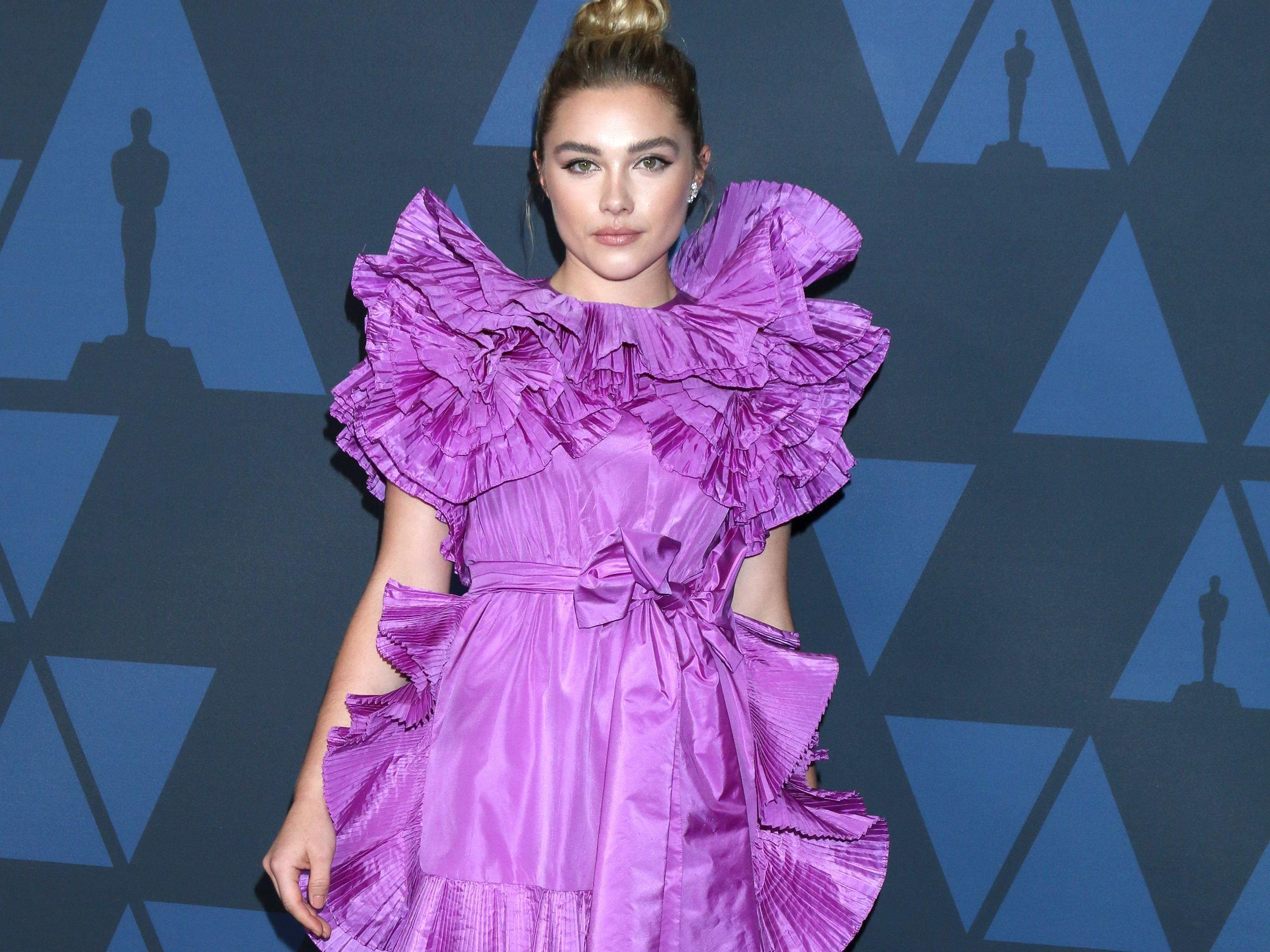 Anne Hathaway, 39, dazzled in the jaw-dropping ensemble, complete with a turtle neck and under-bust peplum with a structured mini skirt. She paired the ensemble with a pair of platform heels and a small handbag. Naomi, 52, looked chic in a white corset-style top and matching wide-leg trousers.
She added a ruched floor-length black cape that trailed behind her. Also in attendance were Kate Hudson and her partner Danny Fujikawa, Charles Melton, Andrew Garfield, Tina Kunakey, and a host of others.