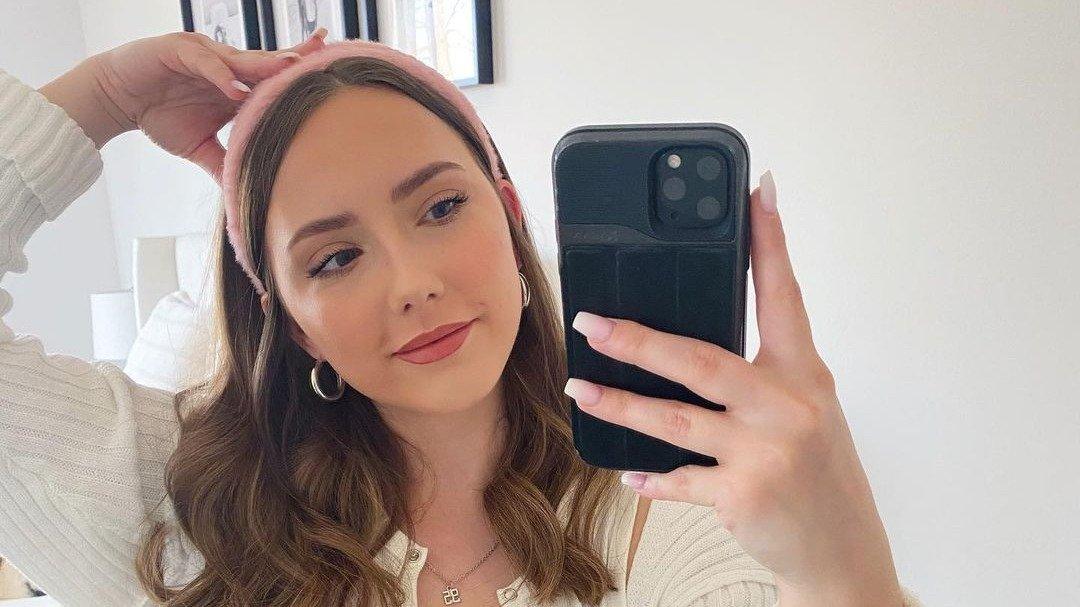 Hailie Jade Flaunts Insane Abs In Bikini
Hailie Jade, Eminem's daughter, has made a name for herself as a social media influencer without using her father's name. She has over 2.7 million Instagram followers and is frequently seen sharing beauty and fitness tips.
She recently got Grammy award-winning rap queen Cardi B to click on the following button; the 26-year-old is doing something right to have gained such a fan. Hailie has a killer body, and here's why we think so.
Article continues below advertisement
Flashing Insane Abs
While on vacation, the stunning brunette soaked up some rays, but she took a moment to share stunning photos of herself in a bright yellow bikini with a knot in front, and she appears to be on a hotel balcony.
Hailie accessorized her colorful two-piece with a red orchid in her hair.
While the backdrop and outfit were perfect, her abs drew the most attention from fans.
"My Lord, your workouts are showing off, babe 😍👌🏼💎 Those abs are on 🔥 ❣", said Instagram user @pattyadbella.
"Can see the gym work paying off nicely," said another.
Hailie Rocks Bikini Top
Hailie Jade Mathers looks stunning in this outfit! Eminem's daughter posed in front of a bunch of cactus plants in photos she shared while wearing light-colored outfits perfect for summer.
The model was seen bending down in the first photo, flaunting a neon yellow crop top and Daisy Dukes. She matched it with white and black Puma sneakers and sunglasses. In the second, she was dressed in a blush crop top and white jeans that complemented her sneaker.
Which do you prefer? Dressed up or down (literally 🤣)? thankfully the @pumawomen mayze sneakers go with both because I didn't have much more room in my suitcase 😜 #pumapartner
-
Article continues below advertisement
Puma's Brand Partner
The influencer sports a sexy, high-cut black bodysuit tucked into high-waisted leather pants in this chic look. She accessorized the 90s-inspired look with a white bucket hat, rectangular-sized white sunglasses, and some new sneakers in white, black, and lime green. "Nothin' like the sweet smell of fresh sneakers- I mean, fresh air," she captioned the post.
Eminem's Biggest Fan
If you're wondering if Hailie jams to her father's song, rest assured that she does. And, as Hailie proudly stated in her Dec. 1 TikTok, not only is her father the most-listened-to artist at the top of her charts, but she also ranks in the top 3% of Eminem's listeners overall. What a father-daughter flex.