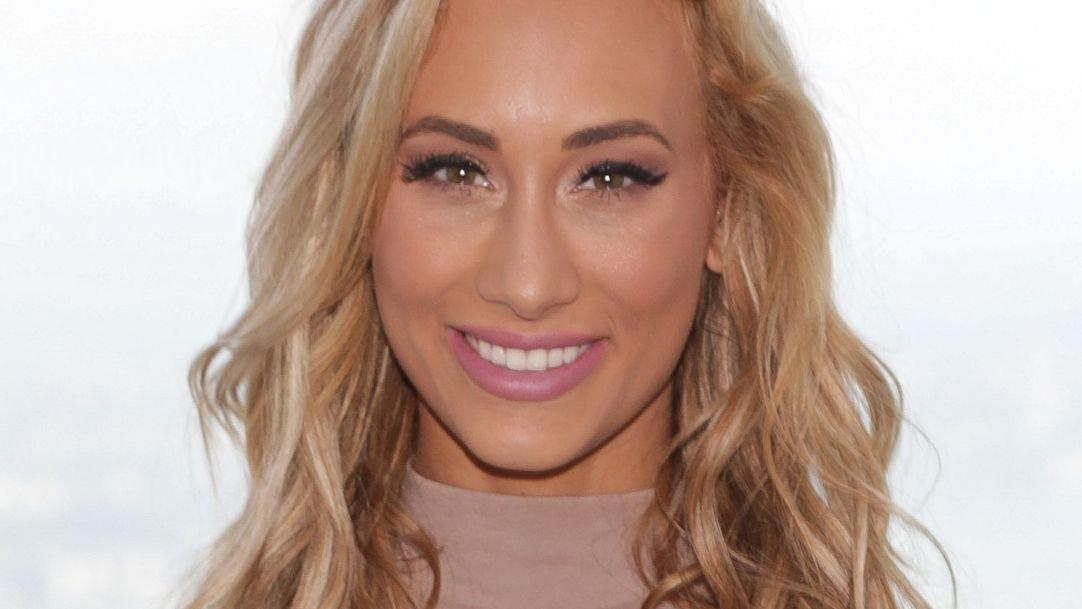 Carmella In Swimsuit Celebrates Pizza Day
WWE star Carmella has been celebrating all things pizza while dropping jaws in a revealing white swimsuit. The 34-year-old pro wrestler turned heads back in 2020 to celebrate her favorite cheat food, even posting from a sunny swimming pool and bobbing around waters on a fun and slice-shaped pizza floatie.
Posting for her 3 million Instagram followers, the Women's Tag Team Champion stunned while making sure fans know she's got an appetite - she did similar back in 2018, where fans actually saw her chowing down on a slice. Check it out below.
Article continues below advertisement
Pizza Vibes In Swimsuit
Scroll for the photo. It showed the Massachusetts-born star on her back and enjoying the pool life while in a plunging and v-neck white swimsuit that also afforded a side-boob view. The former cheerleader sent out her golden tan and a Barbie energy with her killer hips and cleavage on show, but it was likely the pizza floatie doing it for fans as Carmella posed with a mouth-open smile, also wearing fun rimmed shades.
Born Leah Van Dale, Carmella wore her long and luscious locks down all bombshell-like, with a caption reading: "Happy #NationalPizzaDay."
See More Photos Below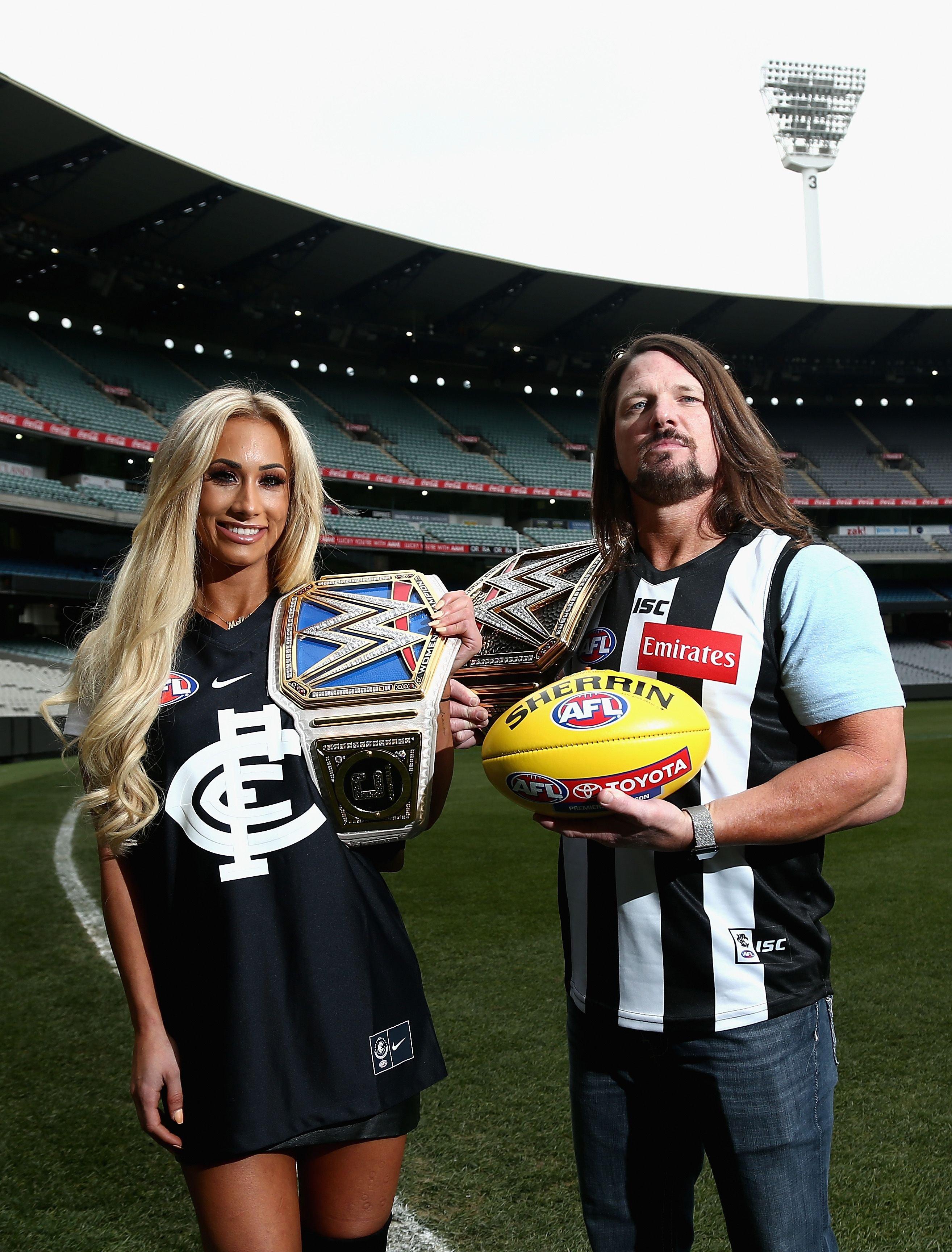 It looks like fans want a piece of the pie. Replies flew in fast, with one user writing: "Want that whole slice of pizza the pepperoni with the meat and vegetarian Park."
Carmella doesn't just talk the talk. She walks the walk, too, having opened up on her appetite and how she balances out clean eating with the odd cheat food. Speaking to Muscle & Fitness, the Instagram favorite revealed how she eats what makes her happy while still staying in shape.
Article continues below advertisement
Give Her Pizza And Wings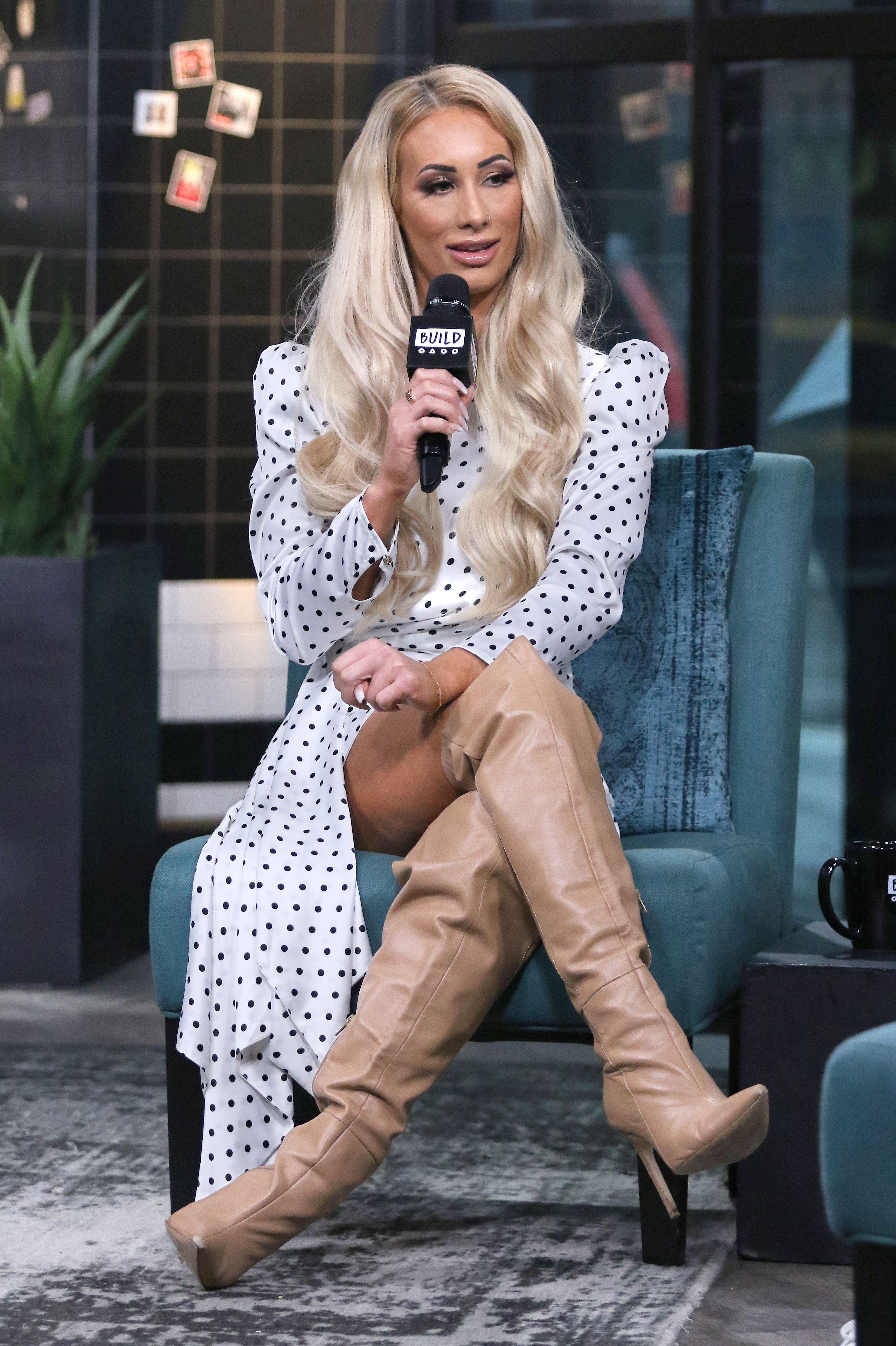 "For me it's not an option to not be in shape and to not work out," Carmella stated, adding: "I just always try to make time for it and strength train four or five days a week and I'm always eating clean, so don't get me wrong though I love a good pizza and some wings every now and then."
"You really have to make a conscious effort to stay in shape and always be at the gym," she further revealed.
Not Always Easy
The Total Divas face did, however, admit that working out and eating right while on the move is less straightforward, continuing: "I mean, I'm not as much of a routine person on the road, I just know—whenever I can get it in, I get it in."