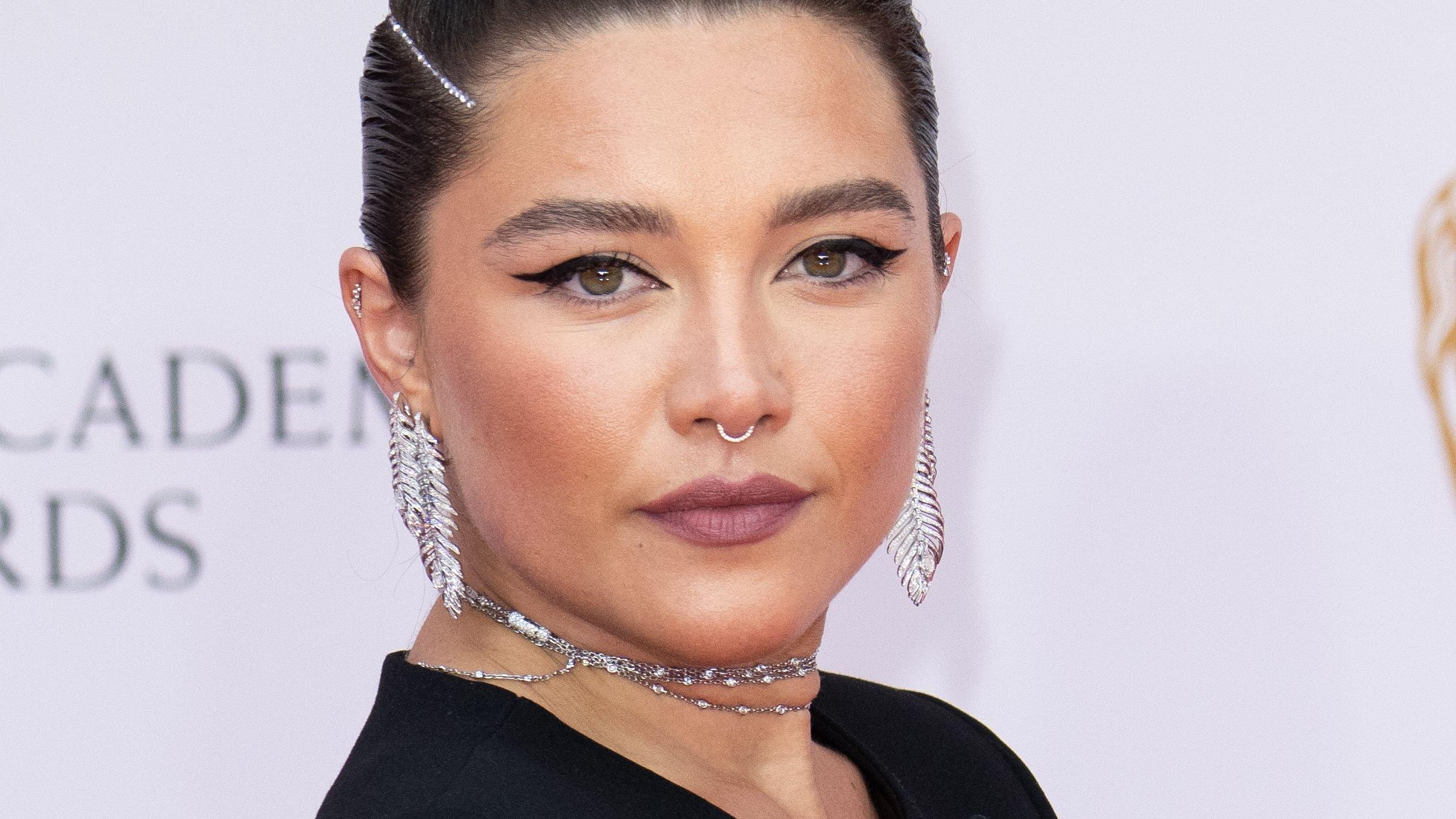 Florence Pugh In Leggy Carolina Herrera At BAFTAs
Florence Pugh wowed in a thigh-skimming and very leggy Carolina Herrera dress while attending last weekend's BAFTAs in London. The 26-year-old actress opted for a flamingo-pink train to accessorize a classic LBD while on the red carpet at London's Royal Albert Hall - while the BAFTAs were initially scheduled for January of this year, COVID pushbacks rescheduled the event to March.
Pugh was joined on the red carpet by stars including singer Lady Gaga and actress Emma Watson, with the event hosted by 42-year-old Aussie actress Rebel Wilson. See the photos below.
Article continues below advertisement
Stuns In Thigh-Skimming Red Carpet Look
Scroll for photos. Florence opted for classic designer Carolina Herrera - the brand has been outfitting the A-Listers galore of late, including HBO actress Alexandra Daddario and House of Gucci star Lady Gaga.
Going punkish, the Little Women actress flaunted her super-fit and toned legs in a fitted and long-sleeved black minidress with boxy shoulder pads and a flattering cut. Dazzling in the understated piece, Pugh added some feminine flourishes via a circular neck detail, but the statement vibe came via her soft pink and bow-like back train.
See More Photos Below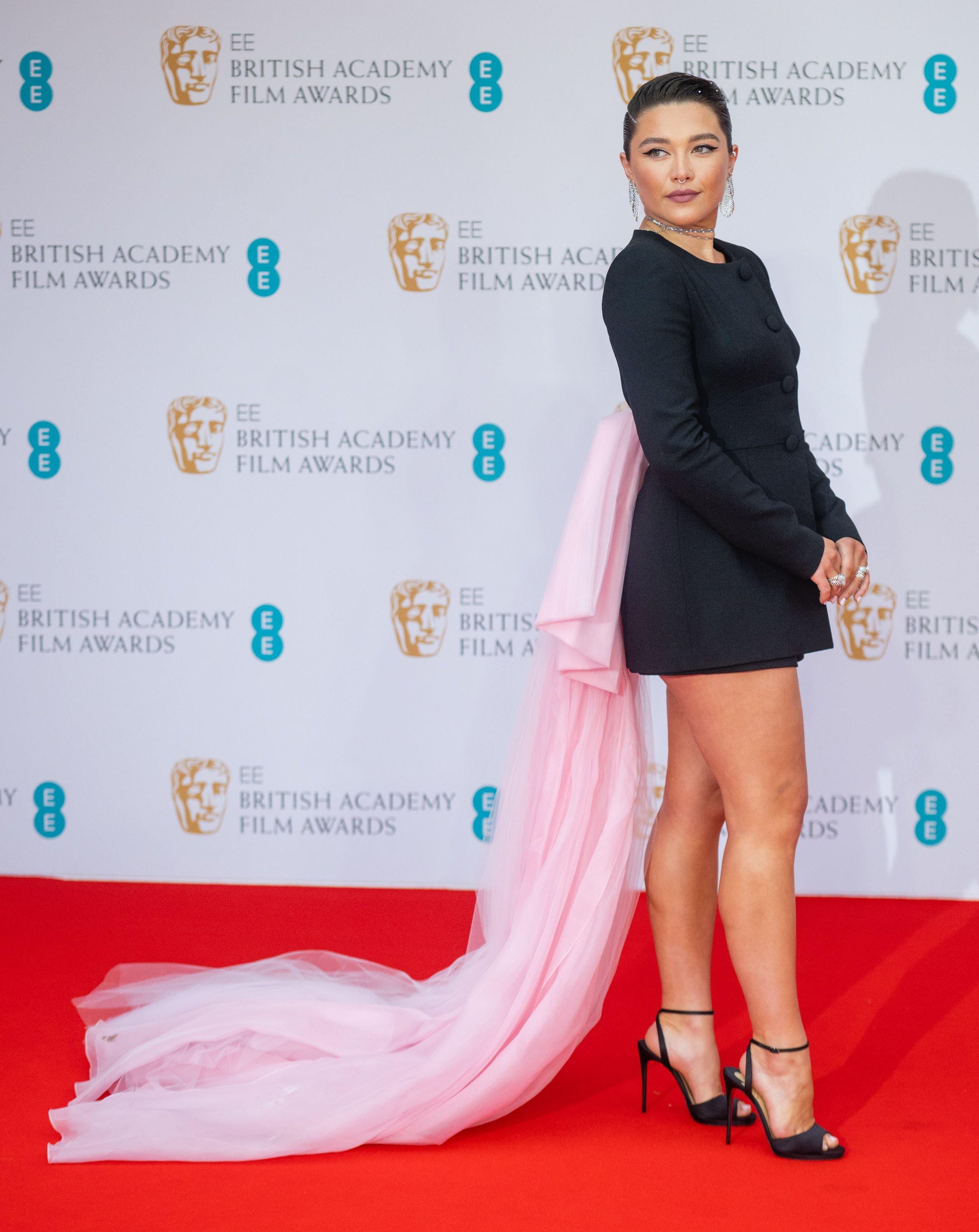 Also rocking strappy and peep-toe high heels, the British actress highlighted her golden tan, also rocking massive Boucheron diamonds as she wore her hair short in a pixie cut. Warming blush, a glittery hair clip, plus a deep red lip and defined brows completed the flawless look.
Article continues below advertisement
Punkish Vibe Is A Theme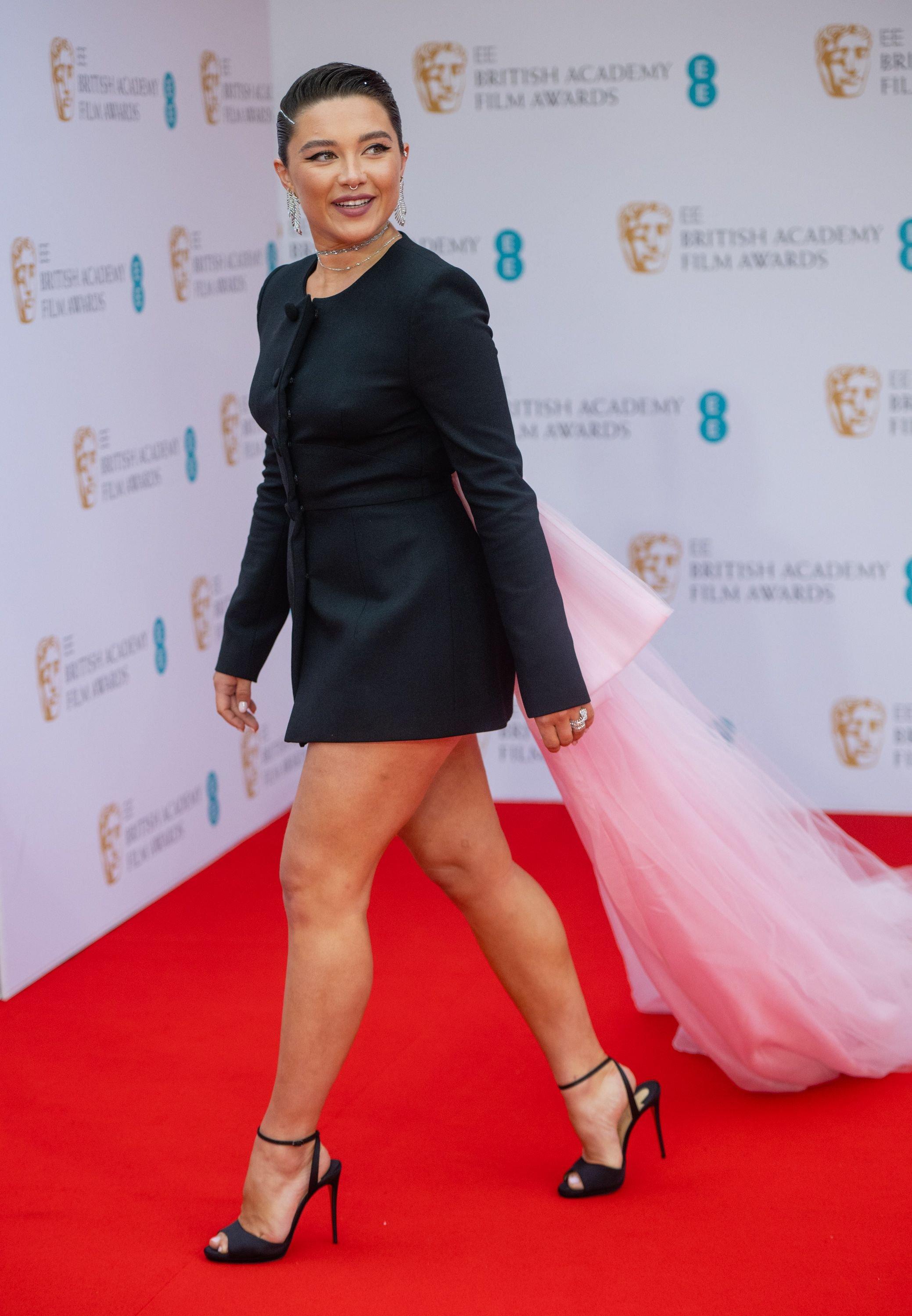 Florence has yet to mark her BAFTAs attendance on Instagram, an account more than documenting her punkish sense of style. On January 2, and wearing a skimpy floral sundress and huge black platform boots, the Oxford native posted to close 2021 and welcome in the New Year, writing:
"It was a night I've been nursing ever since. And you f-cking bet I never once fell over in these things…Happiest of New Years. 2022 feels like hope and good news to come all round, I'll circle back this time next year on the subject and see what happened.."
This A-Lister Envies Her
Pugh remains known for her role in Black Widow, starring Scarlett Johansson. Turns out, Black Widow herself has high praise for Florence, having stated:
"I wish I was as confident as she is when I was her age," adding: "She's body confident and has a lot of self-respect. She reminded me – just by listening to her talk about relationships with friends, family or her partner – how important it is to have confidence in your beliefs and desires."