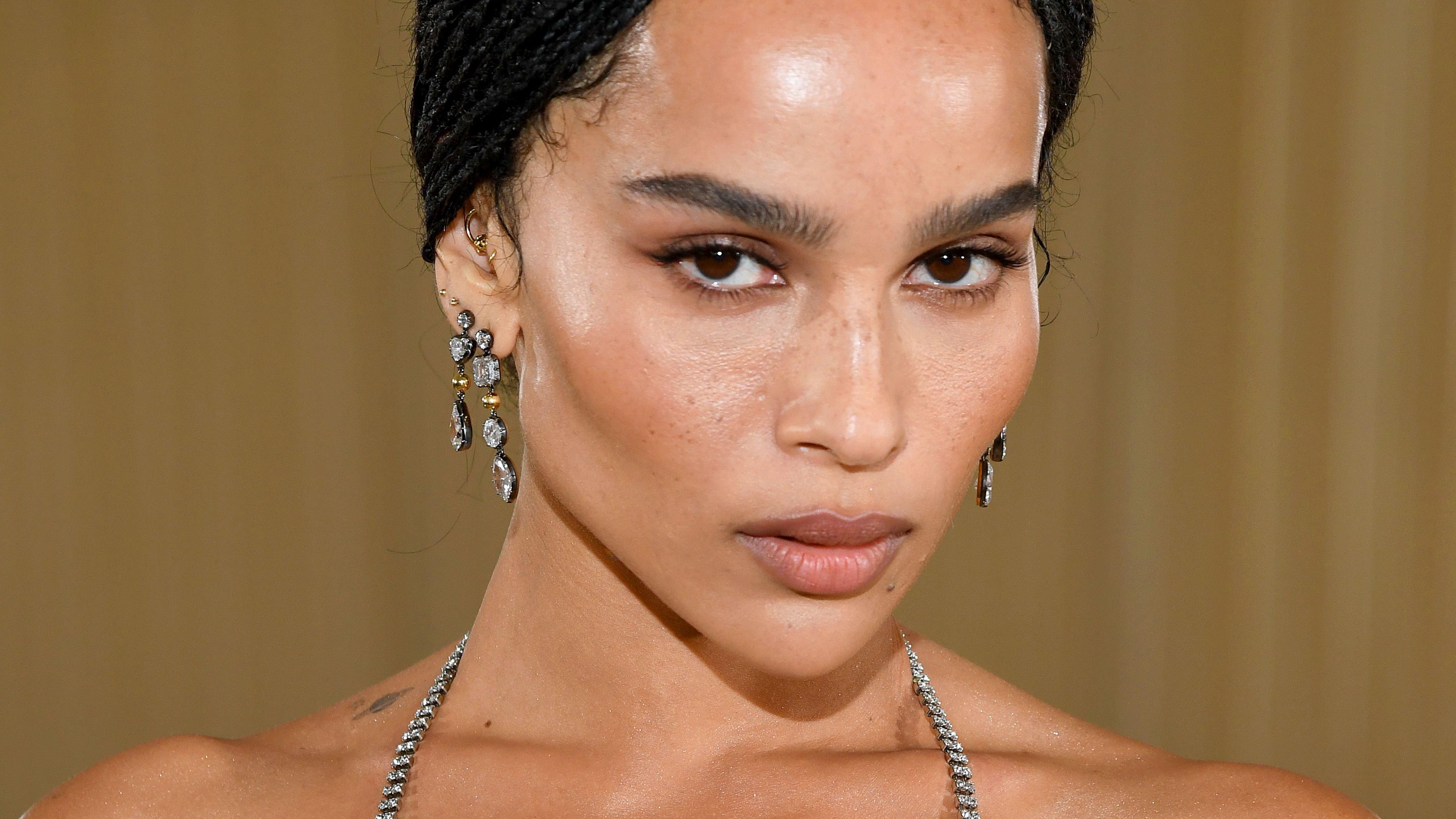 Zoe Kravitz Turns Heads In Oscar De La Renta Cat Corset Dress
Zoe Kravitz has fully transformed into Catwoman for the press tour of The Batman, serving stunning looks every time she steps on the red carpet.
The 33-year-old actress, who stars alongside Robert Pattinson in the latest Batman movie, proves that she is just perfect for the part of the iconic feline femme fatale of Gotham. In one of her red carpet appearances, Kravitz wore a head-turning custom Oscar de la Renta dress with a cat-themed corset design.
Scroll down to see the fierce look.
Article continues below advertisement
Cat Couture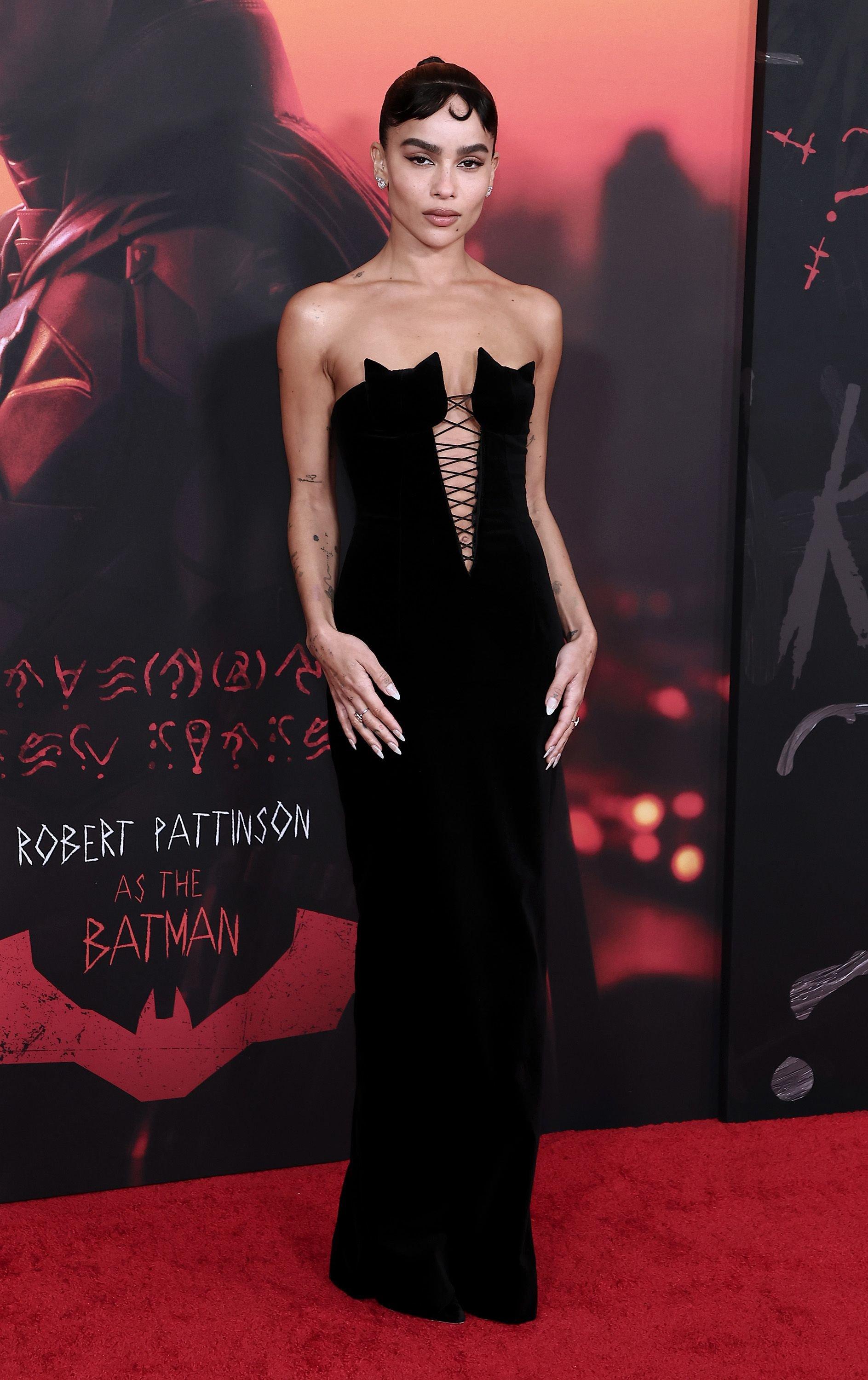 Serving Catwoman couture on the red carpet for the movie's New York premiere, Kravitz stepped out wearing a black velvet number that featured a very unique design.
The column dress is a custom creation by Oscar de la Renta and was made with a built-in corset with cat-silhouette accents on the bodice. The cats on the bust are, of course, a nod to Kravitz's Catwoman role. The touch of whimsy elevated the elegant dress, making it one of Zoe's most memorable looks on the carpet.
Red Carpet Queen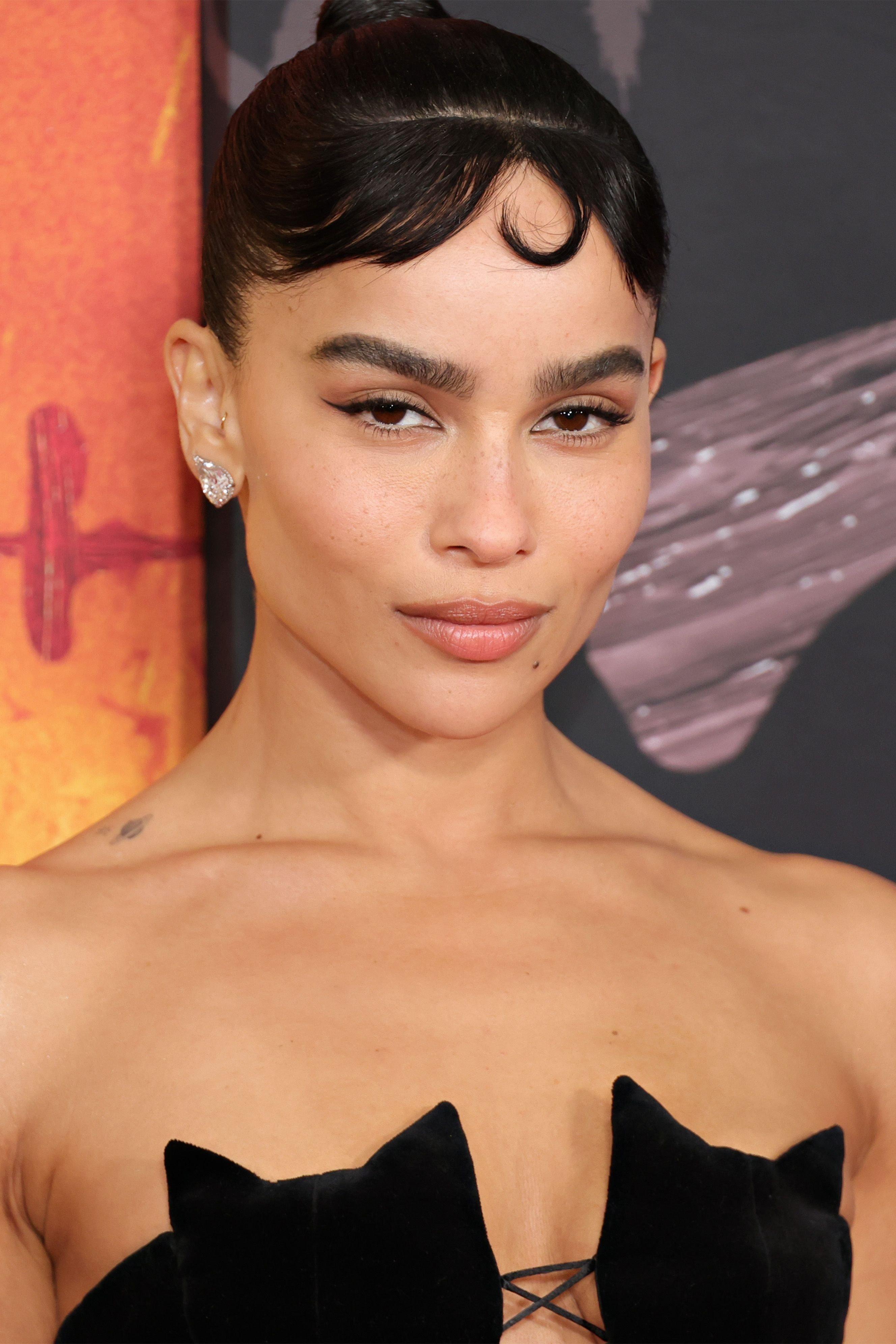 To finish the look, Zoe donned Lorraine Schwartz teardrop diamond earrings and simple black heels. Her makeup was kept fresh, while her hair was in a tight updo with curled bangs.
Kravitz's looks have been so on point that her wardrobe is bringing in even more promo for their movie. Thanks to stylist Andrew Mukamal and, of course, Zoe's gorgeous genes, her ensembles on the carpet have been nothing short of spectacular.
Article continues below advertisement
Going Method
Her transformation didn't stop at wearing cat-themed fashion. Kravitz reportedly went method and studied cats to prepare for the role.
In an appearance at The Tonight Show, Kravitz admitted to drinking milk out of the bowl, among other things, to fully get into character.
Kravitz's bowl-drinking act was captured in her photoshoot with Wonderland. In the black and white photo, Zoe can be seen wearing her Catwoman mask while dipping her hand in a milk-filled bowl.
The pic captured the attention of past Catwoman actors, who sent their support in the comments.
"❤️🔥🙌👏," Michelle Pfeiffer commented.
"yasssssss!!! can't wait…. meow!" Halle Berry wrote down.
On Being Catwoman
Fans have been delighted to see Kravitz bring Selina Kyle to life and even she admits that she feels connected to her character.
In an interview, Kravitz explained why she loves being the new Catwoman.
"I really think that Catwoman would have been the only [superhero character] that I would ever consider, just because I feel really connected to her emotionally and also aesthetically. I think there's an authenticity and an edge to her that I'm drawn to."