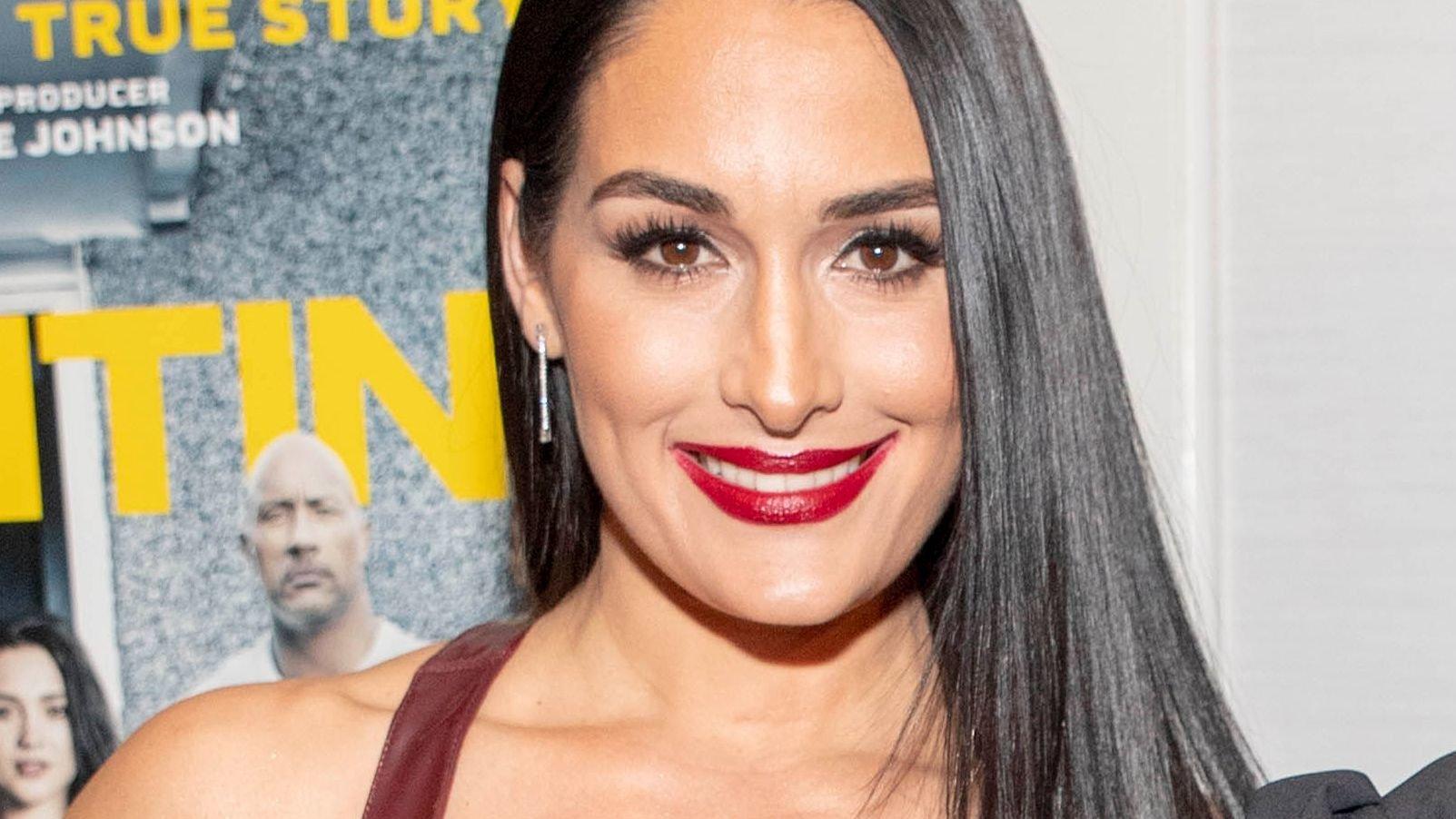 Nikki Bella In Bikini Pulls Down Swimwear
WWE star Nikki Bella has proven what a tease she can be, and the photo hasn't been forgotten. Long before the global pandemic was a headline-maker, the reality star and podcast host shared a sneaky and bikini-clad selfie, one posted for her army of Instagram followers and even seeing her yanking down her bikini bottoms.
Nikki, 38, didn't even show her face, but she big-time flaunted her assets, also showing off her famous and rock-hard abs. Ahead, see her neon bikini shot, plus more photos.
Article continues below advertisement
It's Bikini Season
Scroll for the snap. It showed the Total Bellas star relatively close up, indoors, and posing amid swish marble flooring. The California native drew attention to her chest via a plunging and tight green bikini, one also highlighting the pro wrestler's toned shoulders and biceps. Nikki wore her long hair down, with one hand holding her phone - the other, meanwhile, gently tugged down the lower half of her swimwear.
See More Photos Below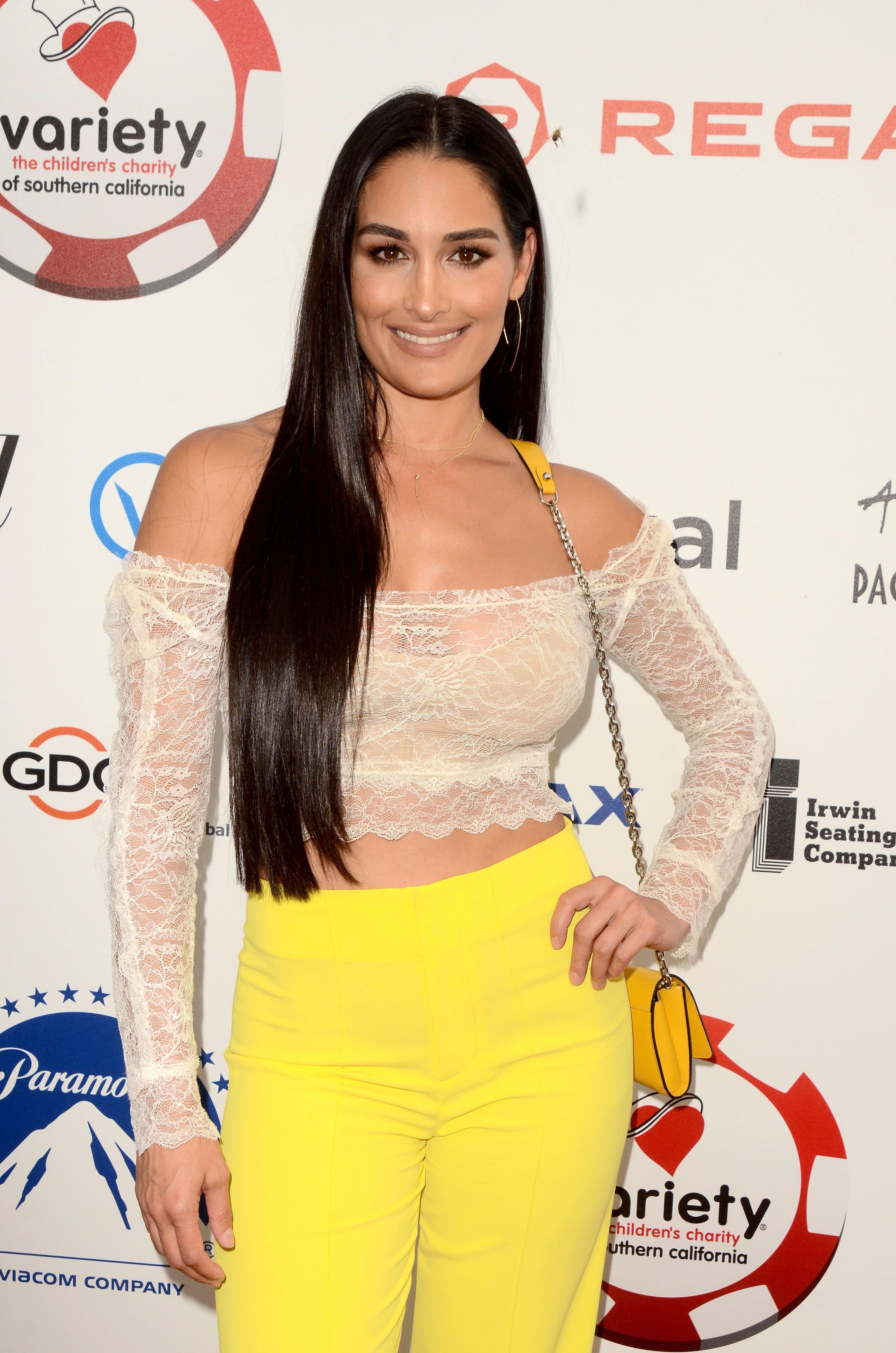 Taking to her caption, the sister to Brie Bella wrote: "Swim time" with fans leaving her over 68,000 likes.
Nikki has since made swimwear headlines for enjoying a summer pool party with sister Brie and showing off her sensational body in a one-piece swimsuit. The mom of one, also in the news for discussing her engagement to Dancing With the Stars beau Artem Chigvintsev of late, posted long before she and the Russian-American dancer were an item.
Article continues below advertisement
Showing Girl Power
Nikki is fresh from a post marking International Women's Day. The Hall of Famer marked the feminine-strong day this month, writing: "Break every boundary that prevents you from accomplishing what you want to do or become. There truly is no limit. Every no can become a yes. Every negative can become a positive. Go make HERstory. #internationalwomensday."
Plans For WrestleMania 38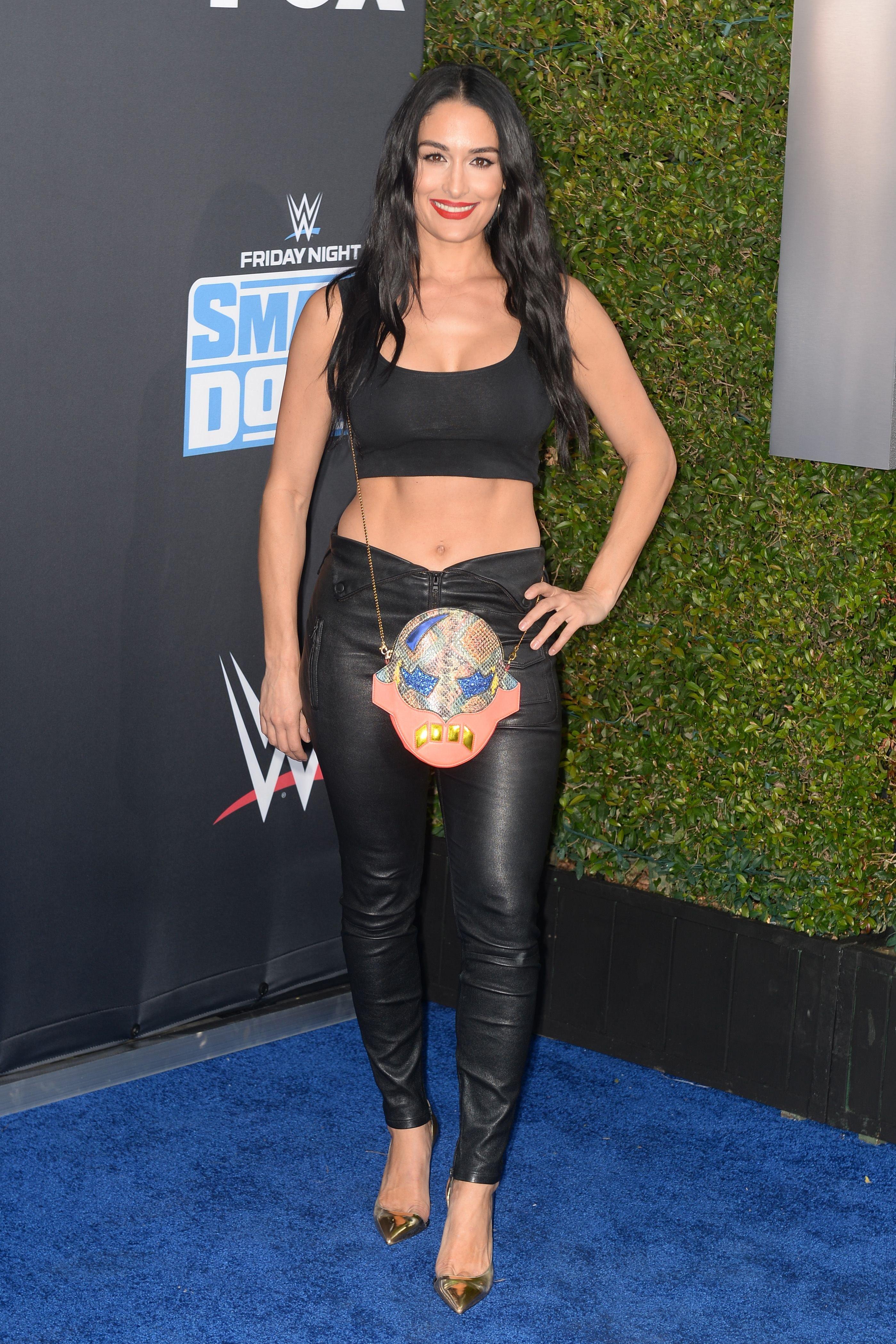 The latest sees the fitness queen opening up on her WWE WrestleMania 38. Not quite giving it away on March 10, she revealed:
"So far, I have a ticket booked," adding: "That's all I can say. The Undertaker is getting inducted into the Hall of Fame. Vince McMahon announced he's inducting him, so I'll for sure be at the Hall of Fame because that's an iconic moment. Being a Hall of Famer, I have to represent. Bellas always find some way to get themselves into trouble there."
Whether or not she competes in Dallas is to be seen. Follow her Instagram for more.