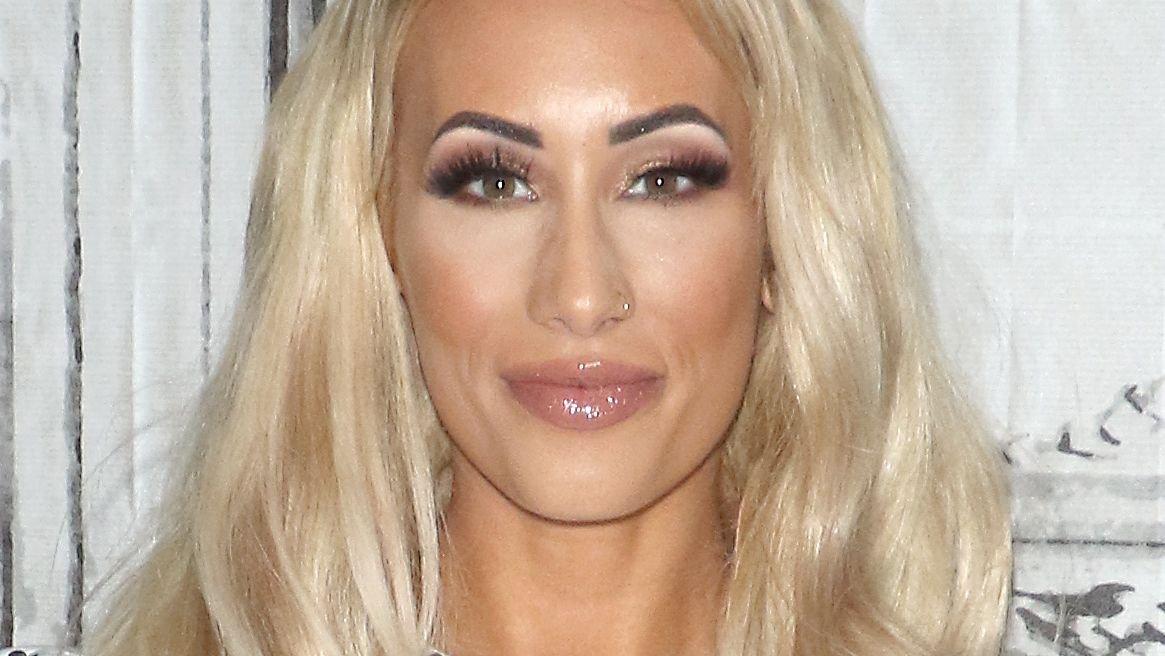 Carmella In Bikini Says 'You're Welcome'
WWE face Carmella is reminding fans they're "welcome" while stunning in a tiny bikini and high heels. The 34-year-old pro wrestler and social media favorite has been in the news of late for upping her swimwear game, although she wasn't anywhere near a pool back in 2021 as she shouted out WWE and posed for a killer indoor snap. Leah Van Dale, who goes by her Carmella moniker, updated her Instagram with a backstage photo, one now topping 89,000 likes. Check it out below.
Article continues below advertisement
You're Welcome...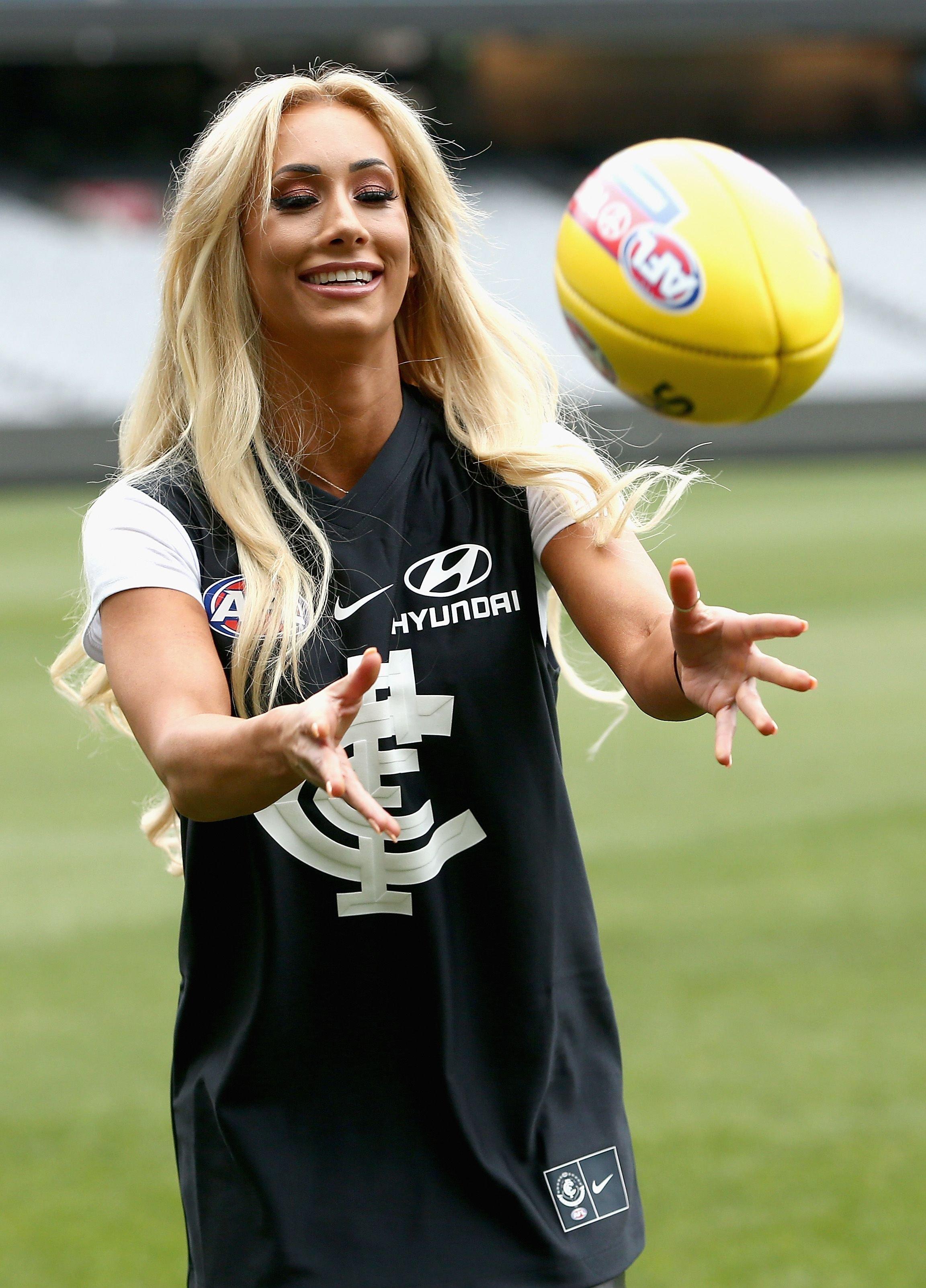 Scroll for the photo. The blonde bombshell hid her face, but not her famous body. Carmella was photographed amid wheeled set trunks and equipment, with a crew member just about visible. The leggy star posed in profile and wearing a shorts pair of bikini bottoms and matching top in black - she covered herself in a sheer and sparkly mesh dress that was way more cover-up than a dress.
Also donning strappy high heels, Carmella wore her long hair down, with a tag seeing her placed at VyStar Veterans Memorial Arena.
See More Photos Below
Taking to her caption, the Raw brand star told her followers: "Servinggggggg on Smackdown ❤️‍🔥 You're welcome, WWE Universe." More recently, Carmella has been in the news for wanting to recreate Edge and Lita's "live sex celebration" with hunky beau Corey Graves - the two have landed their own YouTube reality show.
Article continues below advertisement
Gaining Power From Men
Wrestling might be male-dominated, but Carmella knows how to milk the industry - the same goes for WWE faces Nikki and Brie Bella. The fiesty star opened up in 2019, telling Uproxx:
"I think it's so funny because it's not something that was ever planned. It's not something that I anticipated. Like in NXT I was a manager, and then I came up and I was with Ellsworth for a while. That I did intentionally, that was my idea. But I never anticipated being partnered with R-Truth. I just like to make the most out of every opportunity that I get. So that's sort of what I attribute it to."
Variety Is Key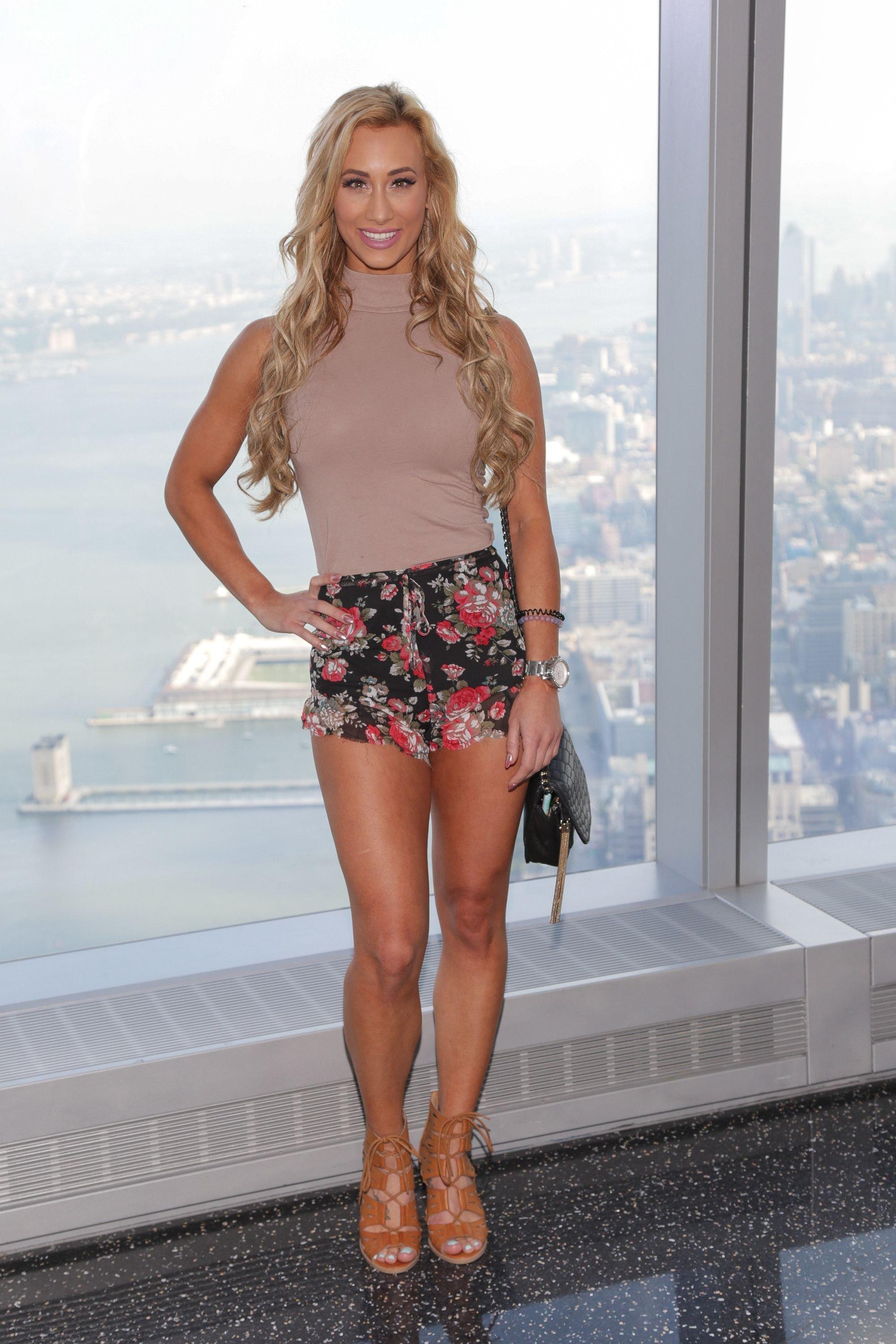 It might not be a massive array of designer gowns on Carmella's Instagram, but this star knows how to switch it up.
"I think I have one of the best looks, as far as fashion and gear and all of that. Because I try to make it relatable. It's me! I love fashion, I love clothes, I love changing up my style all the time," she added. For more, give Carmella's Instagram a follow.