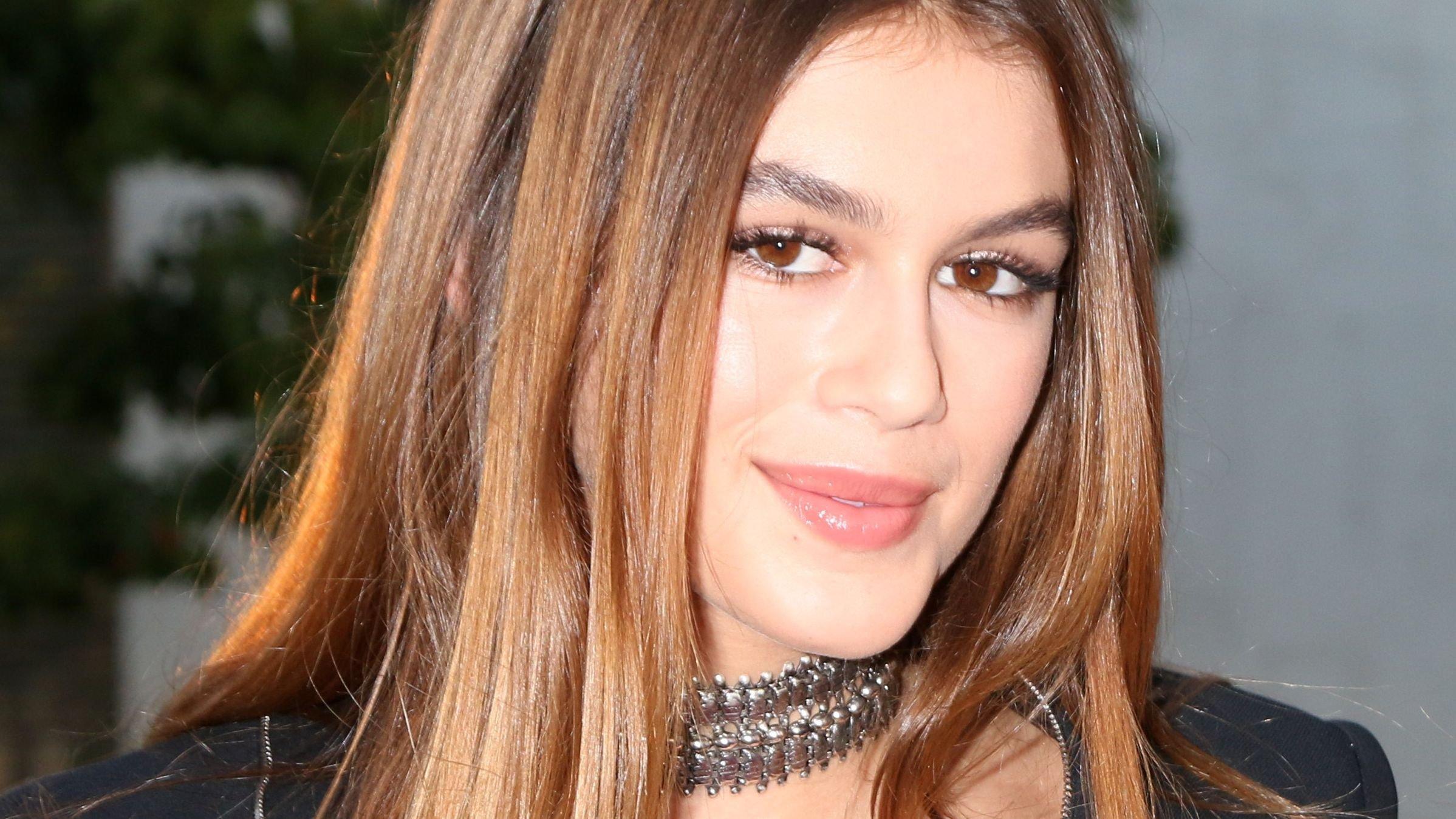 Kaia Gerber Lifts Shirt For Calvin Klein
Kaia Gerber lifted her shirt right up while in unbuttoned and lowered jeans for a stunning and very branded Calvin Klein campaign last year. The 20-year-old model continues to front the famous fashion label as she goes #mycalvins on Instagram, and it was the same vibe in 2021 as Kaia showed off her taut abs for the brand also fronted by model Kendall Jenner.
Rocking super high-waisted briefs, a tank, and CK's renowned jeans, Kaia knocked the camera dead, also likely topping up her already-healthy bank balance. Check it out below.
Article continues below advertisement
Stuns With Shirt-Lift For Calvin Klein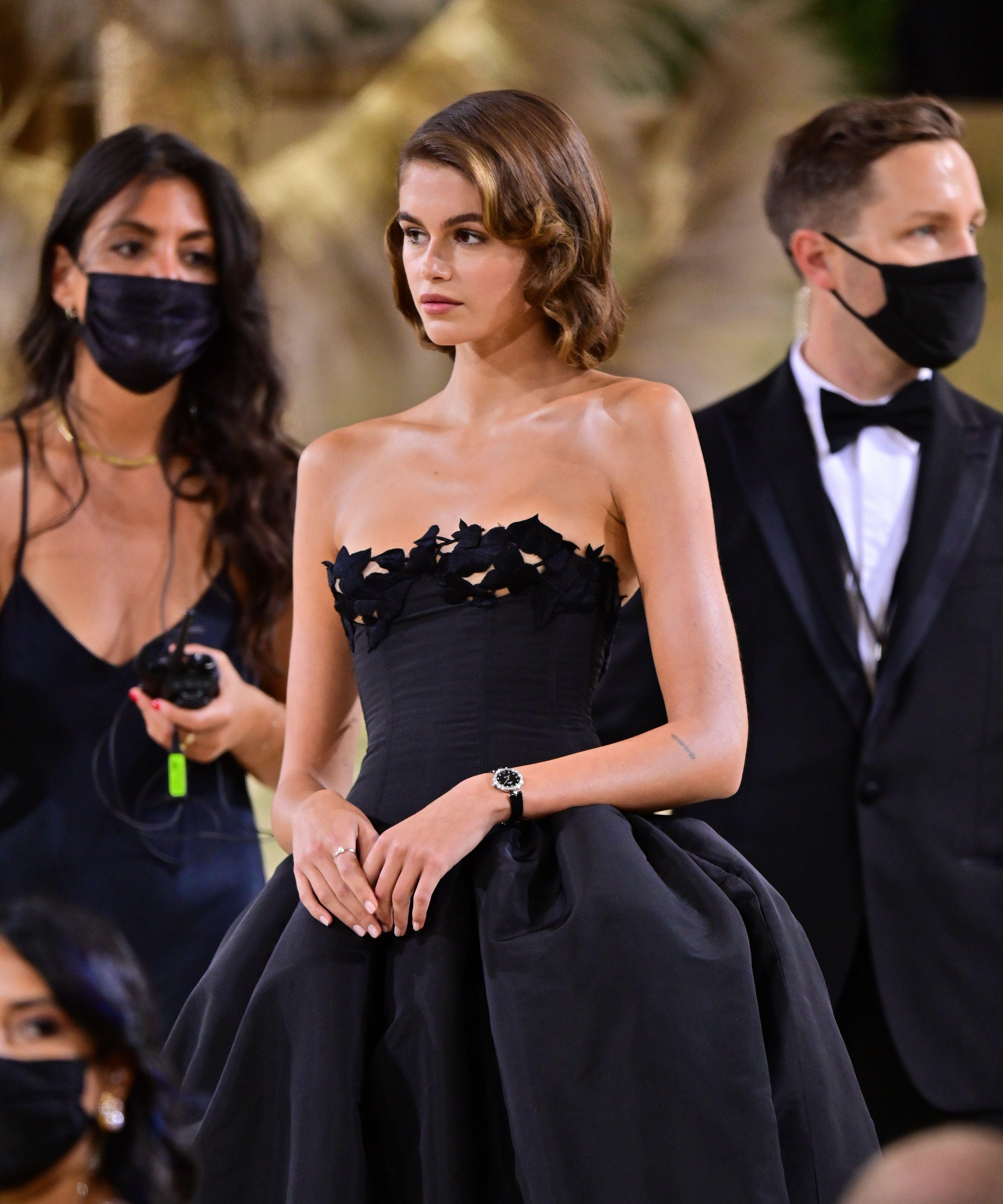 Scroll for the photo. Kaia is now the face of multiple brands, including YSL Beauty, Marc Jacobs' fragrances, and Celine. The daughter of catwalk queen Cindy Crawford posed amid a plain backdrop and in semi-profile, gently raising a simple white tank worn with a matching white bra underneath.
Showing off her supermodel figure and golden tan, the ex to Pete Davidson made it hips don't lie in her cut-out undies, with the pulled-down jeans providing a 1990s Kate Moss finish - the British supermodel was the face of Calvin Klein during its most-iconic era.
See More Photos Below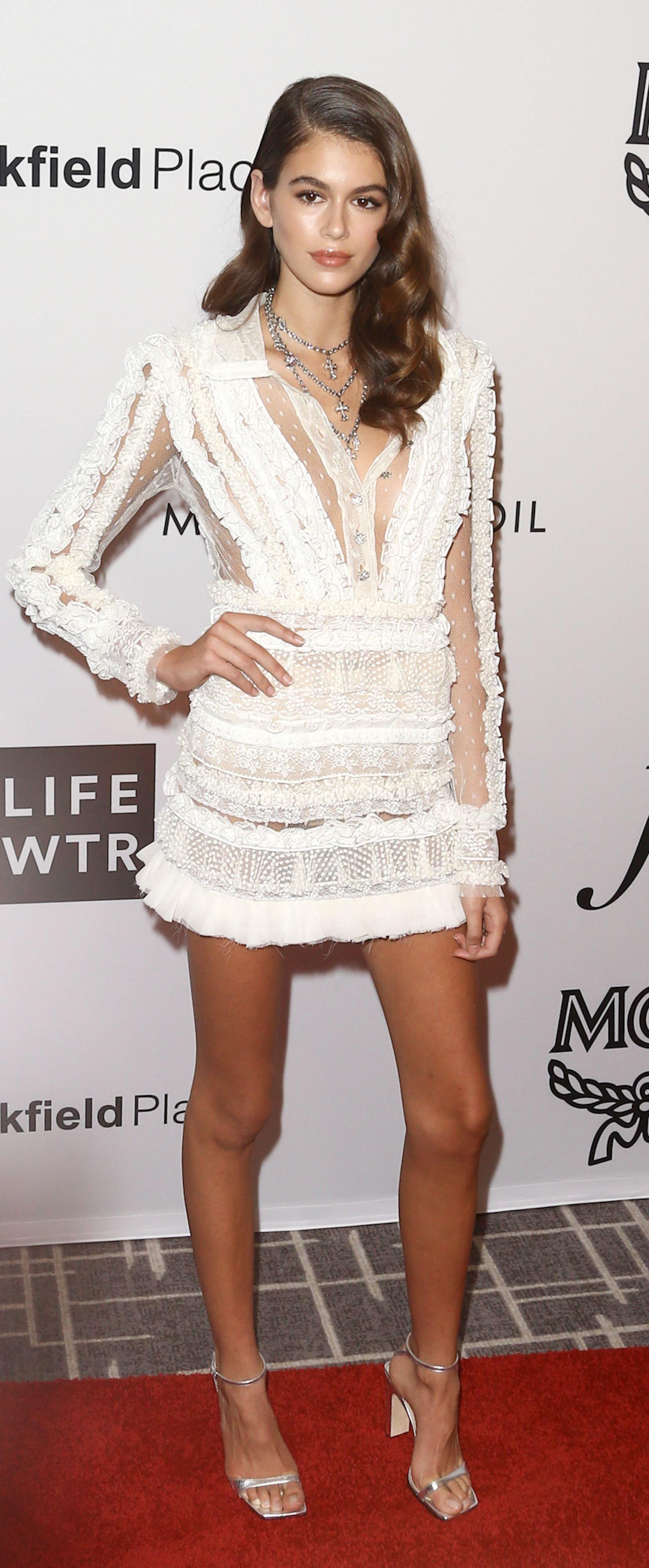 #MyCalvins, also bringing singer Justin Bieber into the picture, launched in 2018. Calvin Klein explained the campaign, stating:
"Whether you're related or you bond over shared dreams, family is what you make it," also adding: "A patchwork of individuals, unified and unbreakable. That's our family. What's yours?" Kaia was already fronting the designer back then, alongside brother Presley Gerber. Scroll for more photos below.
Article continues below advertisement
Opens Up On Pandemic Life
Kaia, who has been updating her Instagram amid COVID, has opened up on the pandemic - no mention of jeans, but plenty of sweatpants talk as she confessed:
"I think I'm in the same boat as everyone— I'm living in sweatpants and workout clothes. I do think it's nice to have a break and I think everyone wants to appear more human now. I think we all feel very connected because we're all going through this together."
Good Sense Of Humor
The willowy-limbed beauty added: "Being able to feel confident in sweatpants is one of the greatest gifts. I mean, even putting on pants is a win for me." Kaia has since updated to celebrate feeling "at home" in her Calvin Klein. Her post gained over 400,000 likes, including one from former Disney star Dove Cameron.