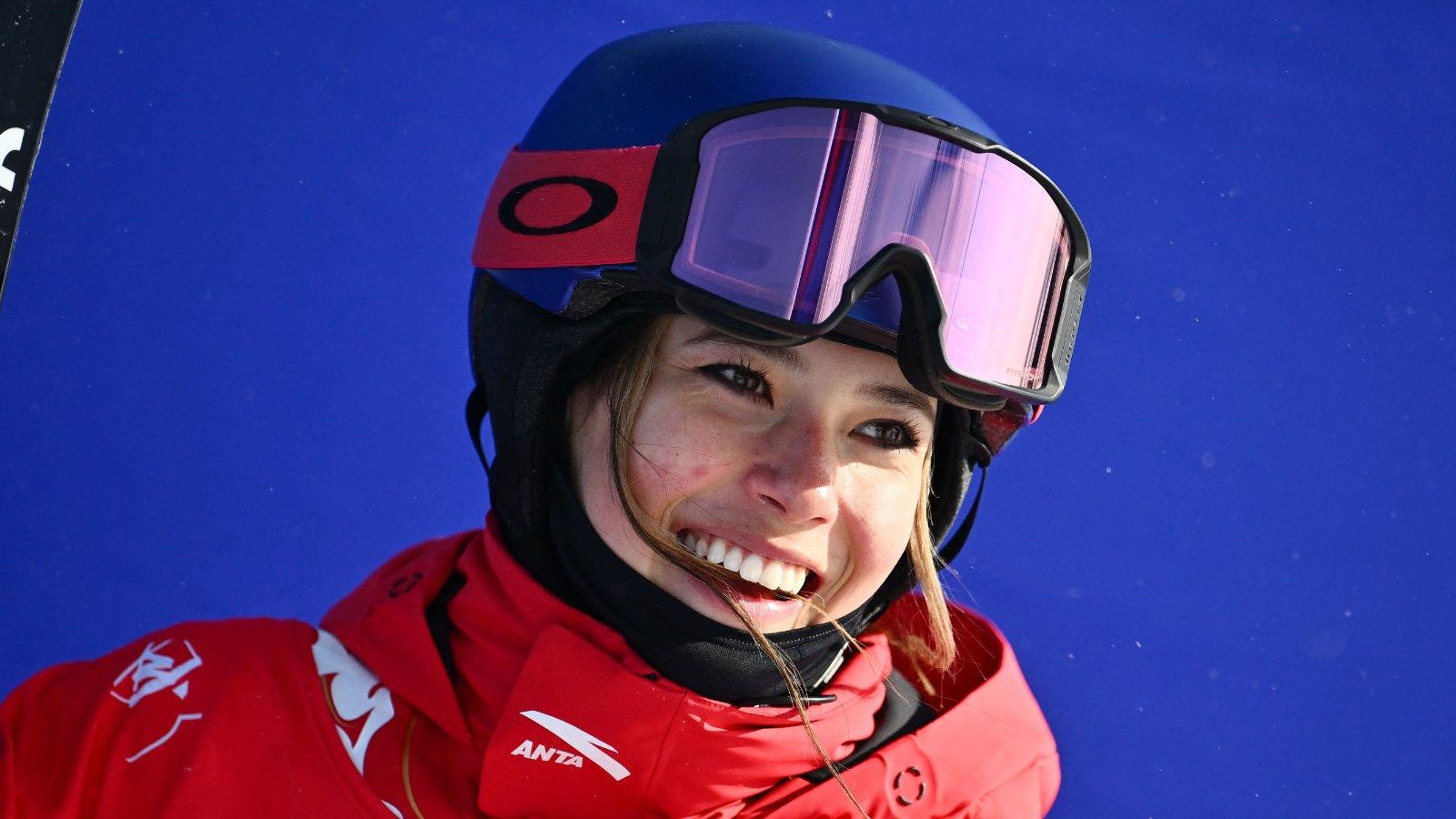 Eileen Gu In Bikini Asks "Am I Doing It Right?
Model and Olympic gold medalist Eileen Gu flaunted her slender figure in this bright green bikini while enjoying a steamy dip in Hot Sulphur Springs. The American-born Chinese athlete styled her brown hair in a messy top knot while lifting the corners of her bikini bottoms to show off her toned glutes. Her flat tummy sits tight between her cutout bra and underpants as she smirks into the camera.
Eileen asked if she got the pose right in her caption because she learned that "heat is good for shin bang" (a ski injury) from Wikipedia.
Article continues below advertisement
Earning Her First Olympic Gold Medal At Beijing 2022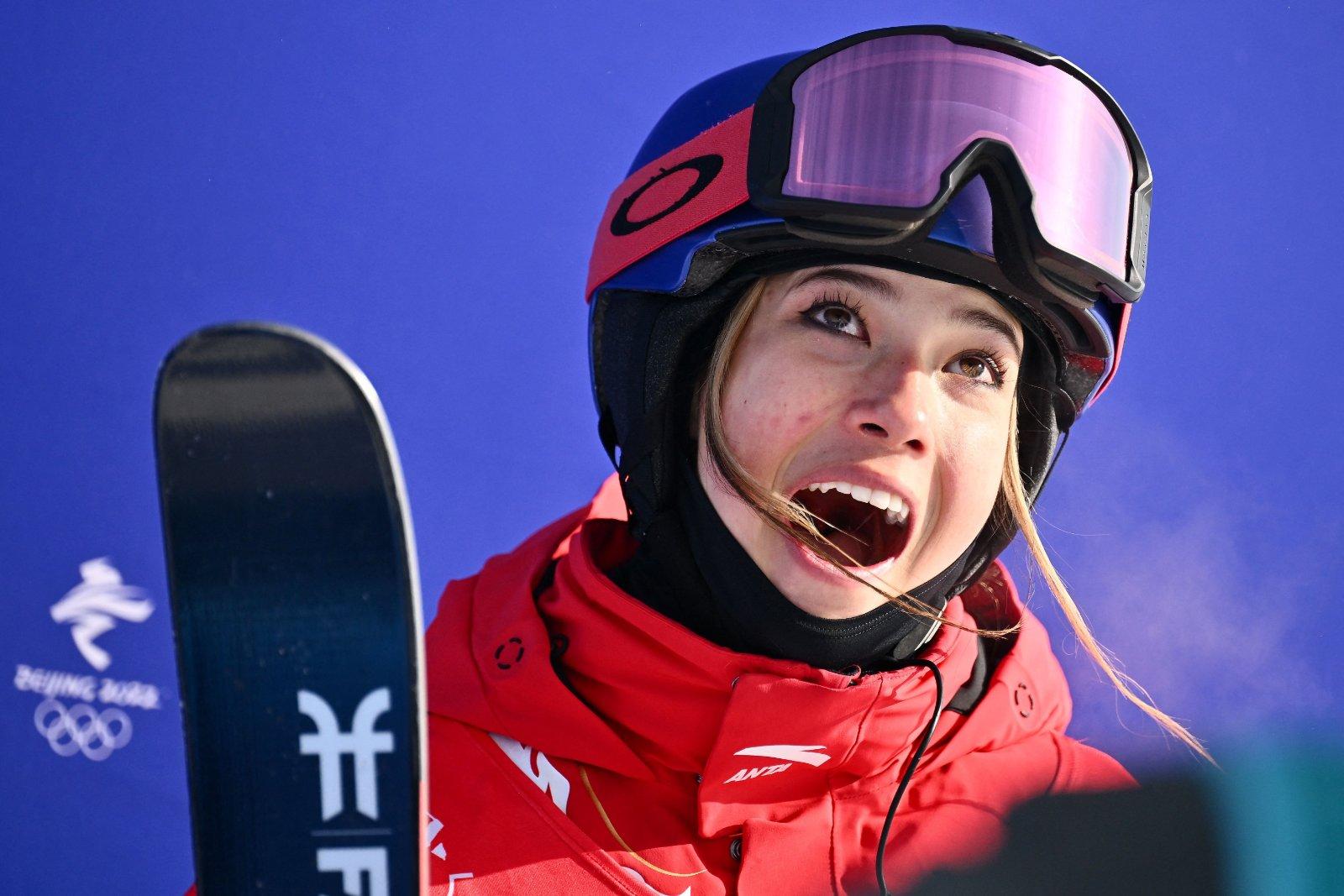 Eileen clinched her first Gold Medal last week, representing Team China in the Women's Big Air Freestyle. She thanked her family, friends, and fans for their unwavering support through the years and her fellow competitors Tess Ledeux and Mathilde Gremaud for being formidable opponents.
OLYMPIC GOLD!!! In absolute disbelief still. Thank you friends, family, and fans for all the support and thank you, skiing, for the experiences you have given me. Best day of my life. And to @tessledeux and @mathilde_gremaud … thank you for pushing women's skiing to the level it's at now, and for inspiring me for so many years.
-
Article continues below advertisement
Silver Medal Win
Eileen once more earned another medal - Silver - in the Women's Slopestyle then thanked her teammates and opponents for the inspiration. Eileen says the competition has been fun so far, and she looks forward to the last category. Today she's gunning for the top in the final run, and we wish her the best.
Olympic 🥈 in slopestyle!!! Genuinely had so much fun skiing today, and can't wait for halfpipe coming up next! Congrats to all the girls for inspiring me and pushing the sport as always.
-
Dual Nationality Dilemma
Although Eileen has been phenomenal on the slopes so far, earning Gold and Silver medals for Team China, top stakeholders still consider her an outsider. Ex-Editor of the Global Time's in China, Hu Xijin emphasized the need to focus on her being part of Team China and not her nationality because that can change at any point. He said,
China's national honor and credibility cannot be risked, and the country's room for maneuver must be greater than that of any individual."
-
Before competing, the athlete already expressed her understanding of the challenges and inevitable backlashes she'd face for choosing to compete on Team China instead of Team USA.
Ready For The Pipe Finals
Eileen shared this picture of herself and proud grandmother flaunting her Beijing 2022 medals - Gold and Silver - as she declared her preparedness for the final event today, Friday. The 18-year-old is ignoring the backlash and focusing on her goal to clinch a second Gold medal in this year's Winter Olympics.