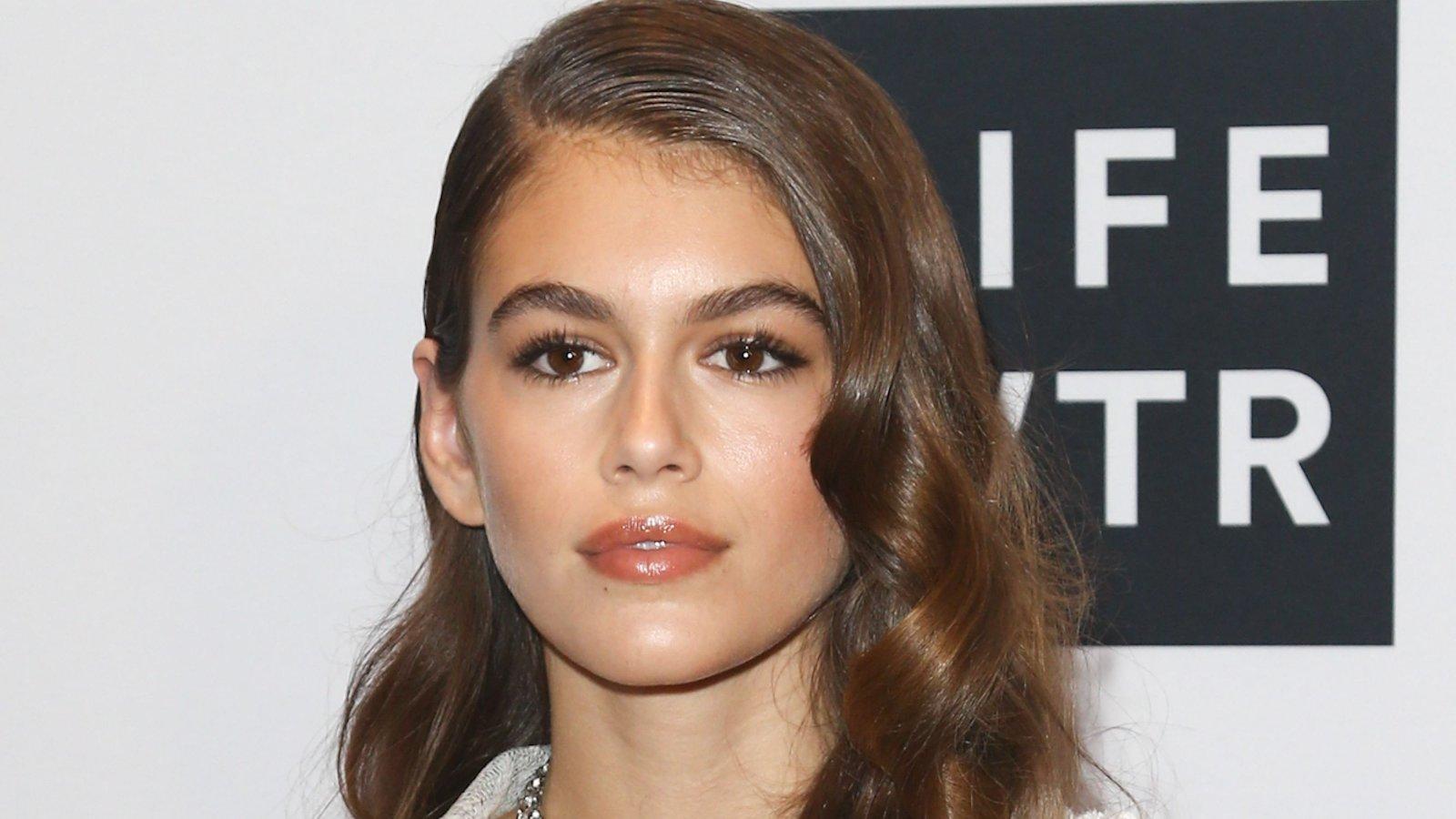 Kaia Gerber In Bikini Shows 'A Day In Malibu'
20-year-old Kaia Gerber carved a separate lane from celebrity parents Cindy Crawford (retired supermodel) and Rande Gerber (Hollywood businessman.) The multi-talented star acts, hosts a monthly book club on Instagram, and models as the face of YSL. She also graces the cover of reputable magazines, from creating her style to reimagining classics.
On one of such occasions, Kaia posed in multiple black bikinis for i-D depicting a Day in Malibu. Scroll to see the photos.
Article continues below advertisement
A Day In Malibu
Slide one features Kaia wearing a black futuristic-style bikini in a sandy beach look. The top has an openwork waist with a connecting string in front, while the bottom is a low-rise style pant. The Alistair McKimm directed shoot capture Kaia from below, highlighting her flat abs and toned arms covered in sand, extending to her short wet hair.
The idea of the shoot makes the 20-year-old look like she just got up from the beach on a typical Malibu day.
In Slide two, Kaia has a fully beaded see-through dress connected with silver link chains over her body. You can see black her low waist panties though she covers her boobs with skin-toned tapes. The shot captures only her mid-section cutting out her neck upwards and mid-thighs downwards.
See Through Kaia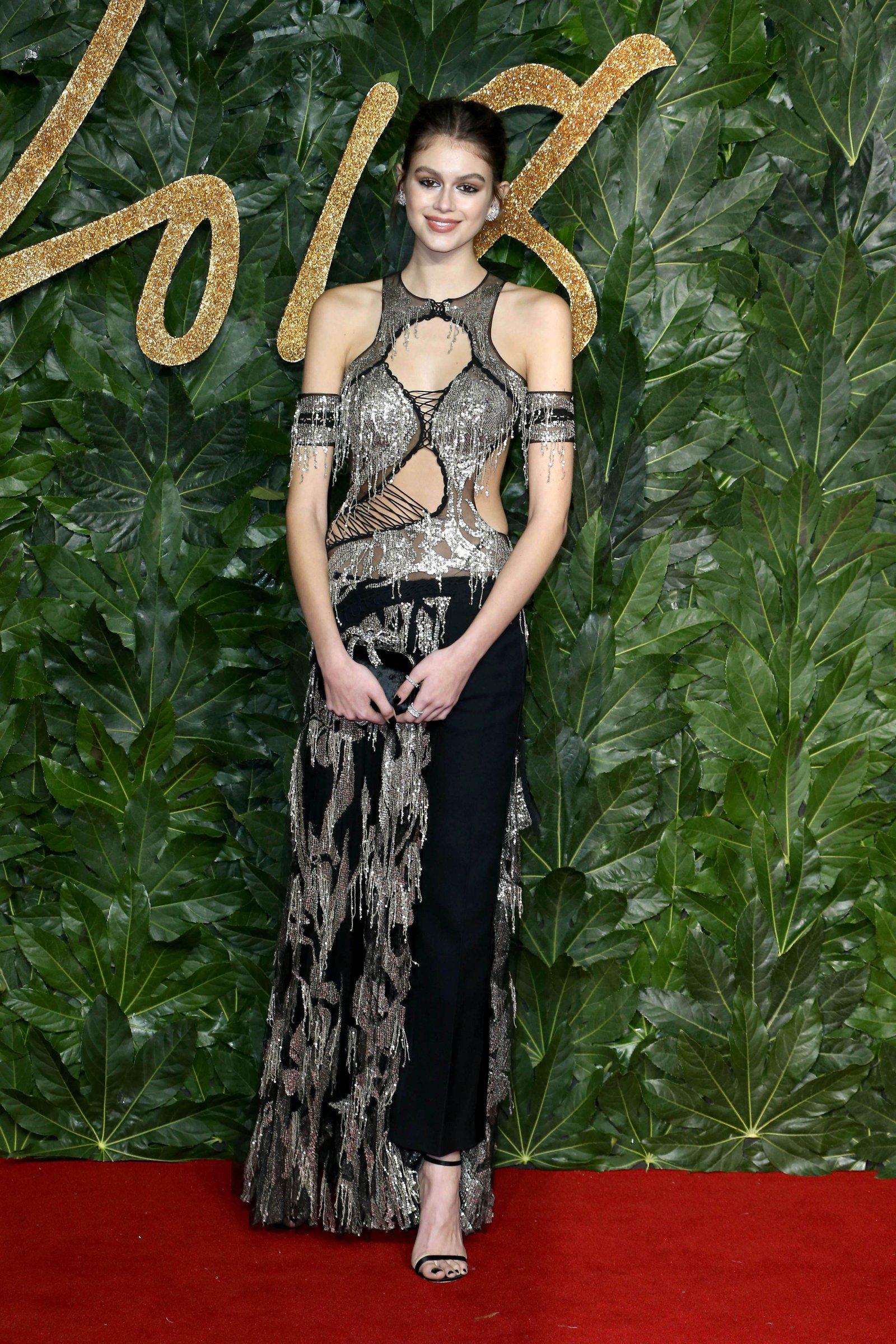 The third picture shows a side profile of the 20-year-old model in a multi-cutout skintight tp and low rise full pants. Her off-shoulder sleeves form a horizontal hole splitting it into two full bands. You can see her butterfly tattoo through the gap between her arm and side boob.
Kaia still has sand on her hands as she folds them in a backward akimbo while angling her head to the side.
The YSL ambassador shows her daring side in slide four when she goes braless in a sheer long-sleeved dress. She lifts her dress slightly to expose her lower limbs while burying her feet on the beach.
Article continues below advertisement
Hiding From The Noise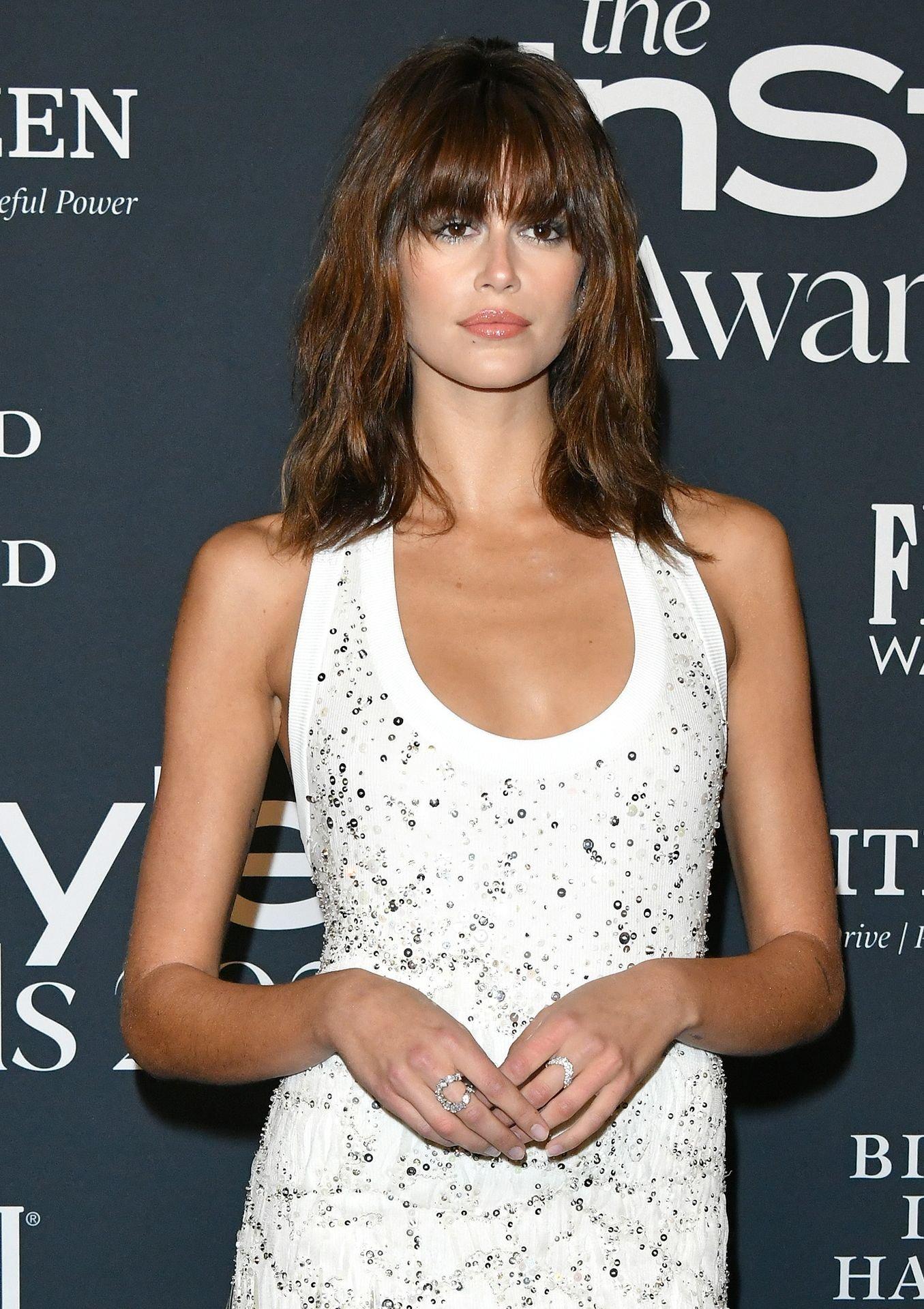 Kaia turns her back to the camera, flaunting her toned back though she's covered in sand, making her black pant look like a two-toned gold material. Her tiny waist and body tattoos stand out in her thin bra string then she ends the slideshow with pockets in a low-back high-rise black bodysuit and tulle mesh dress. You've got to love the pockets!
Chess With The Pooch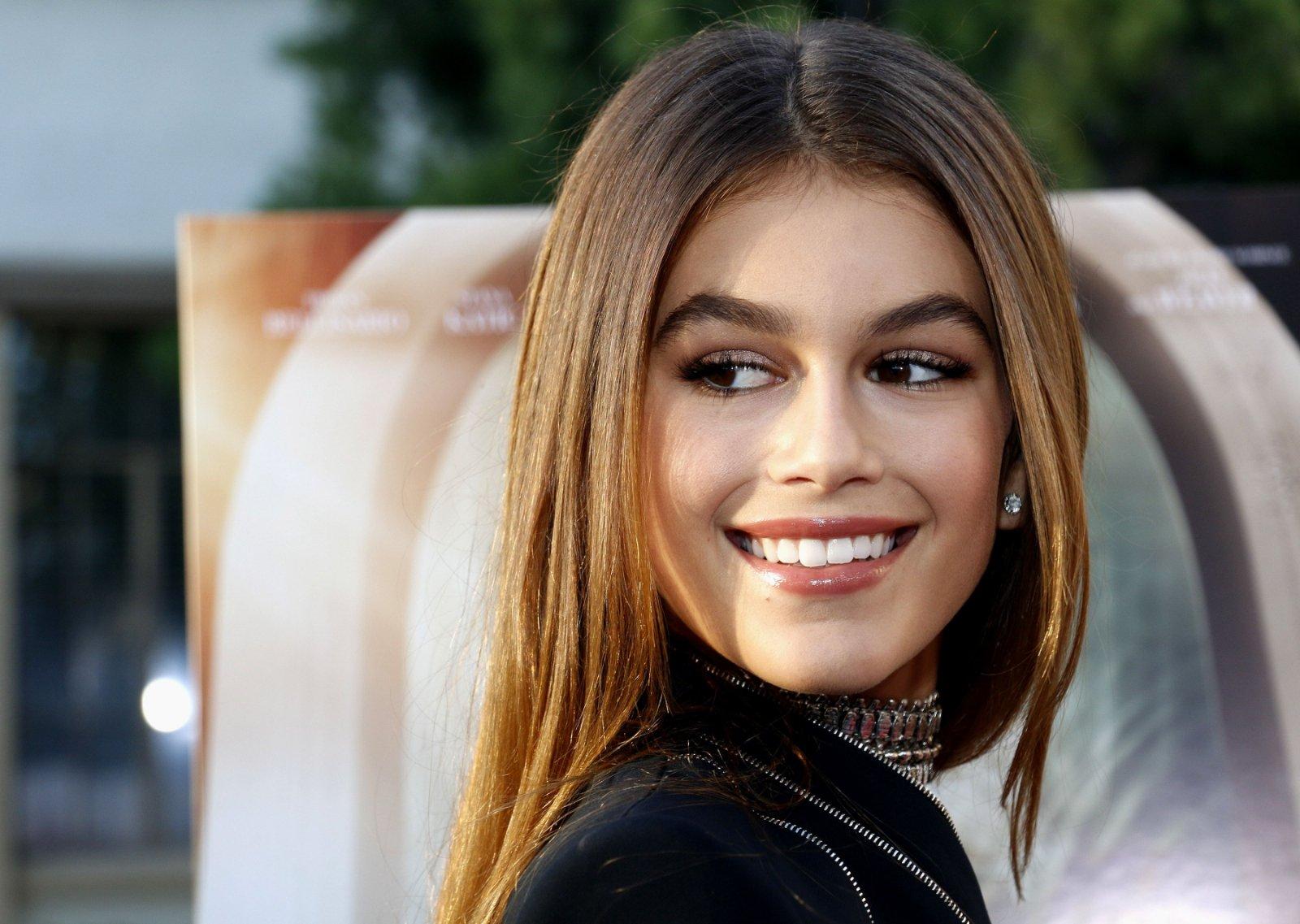 When she's not rolling in the sands of Malibu, Kaia spends her leisure bonding with her pup by playing chess. "Paw to Queen Four." Check—your Move.