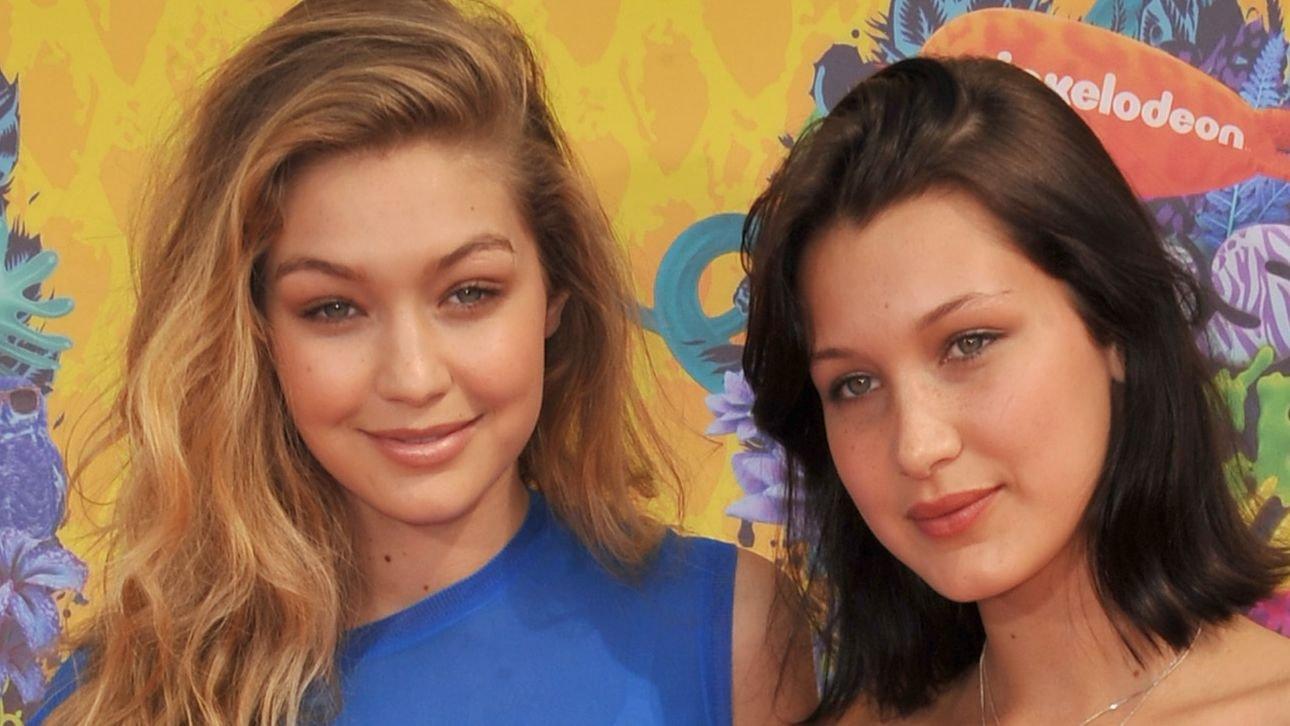 Bella And Gigi Hadid Join Donatella Versace For Spring 2022 Campaign
It's not often you get the opportunity to work with your idol alongside a beloved family member, but Gigi and Bella Hadid did. The supermodel sisters transformed into Versace dolls for the Spring/Summer 22 Campaign and the moment was iconic. Chief Creative Officer Donatella Versace also joined the girls to create a dream team in Latex and custom Versace colors.
Article continues below advertisement
Versace, Versace, Versace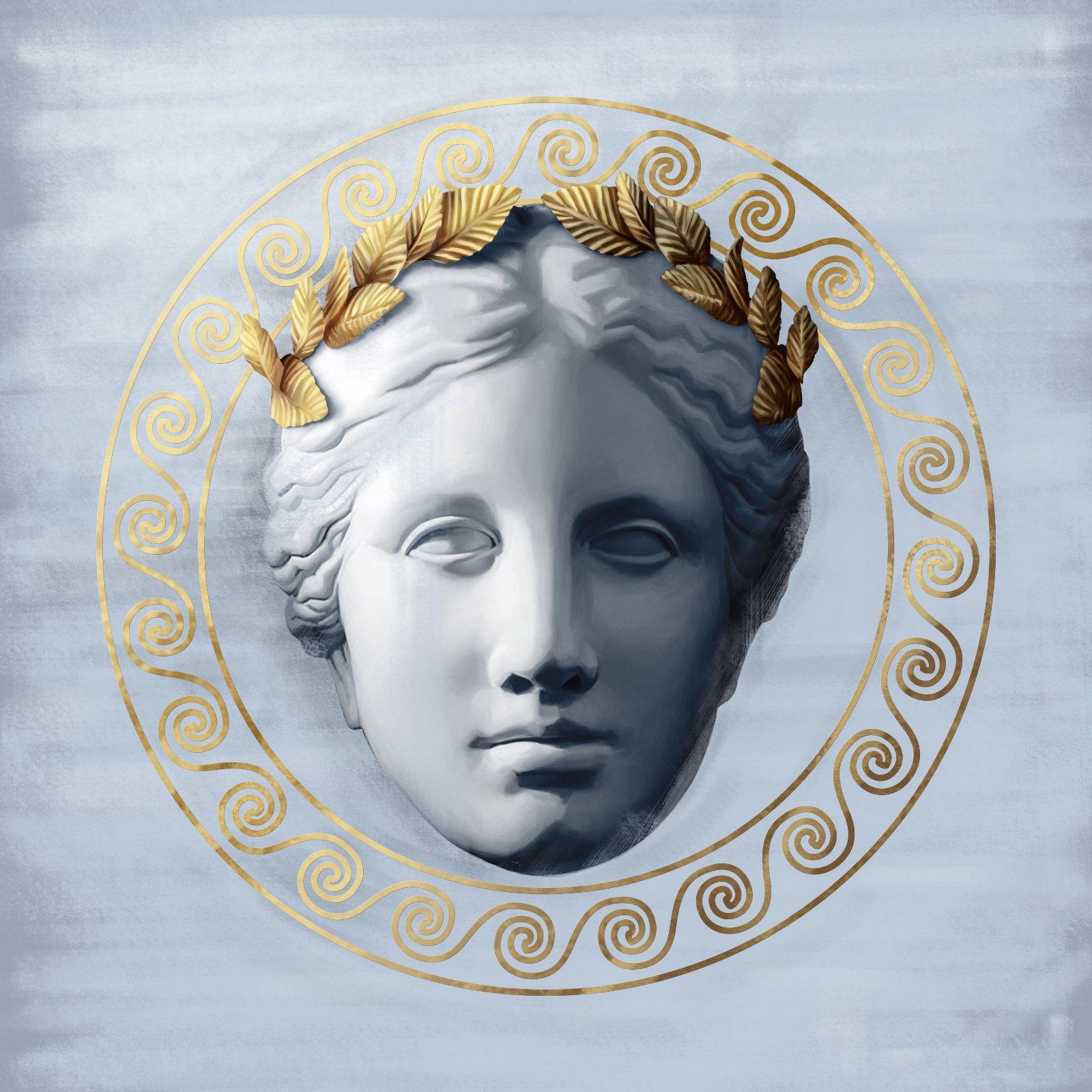 Last year, the colorful Versace platforms made headlines as the summer shoe when pop culture icons like Beyoncé and Ariana Grande wore them. This year it seems the fashion house would once again wear the crown with the SS22 colorful sandal wedges.
Gigi, 26, and Bella, 25, wore colored Versace pantyhose with side cut-outs, platform sandal wedges, and two-toned mini dresses. While the older sister's dress has a plain black front and Versace printed back, the younger sister's is double-layered, with plain black on top and Versace prints underneath. They, however, both have side slits on their dresses.
Futuristic Dresses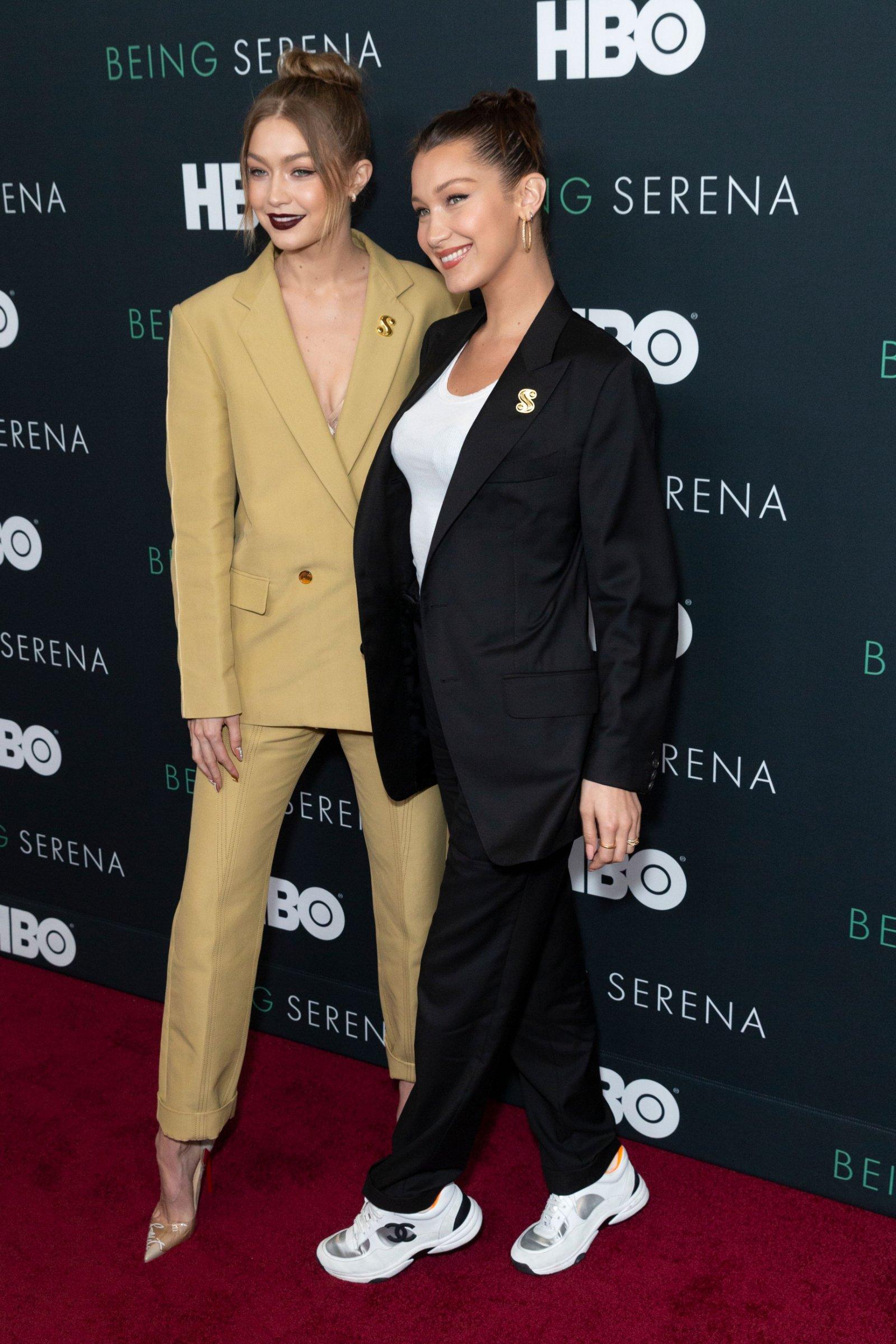 Fashion icon Donatella's dress is a latex midi style similar to Bella's double-layered mini-dress. The three musketeers spot curly long hair with Gigi and Donatella going blonde and Bella going brunette. The Hadid sisters flank Donatella's small frame as they all hold on to each other.
The Versace SS22 theme may be about connecting because the sisters hold hands in Latex outfits. Bella wears a midi pencil skirt and opened blazer while Gigi dons a corseted pencil midi dress. The sisters once more pull each other in shimmery futuristic mini Versace dresses with side cut-outs flaunting their faux-tanned skins.
Article continues below advertisement
Back To Basics In Primary Colors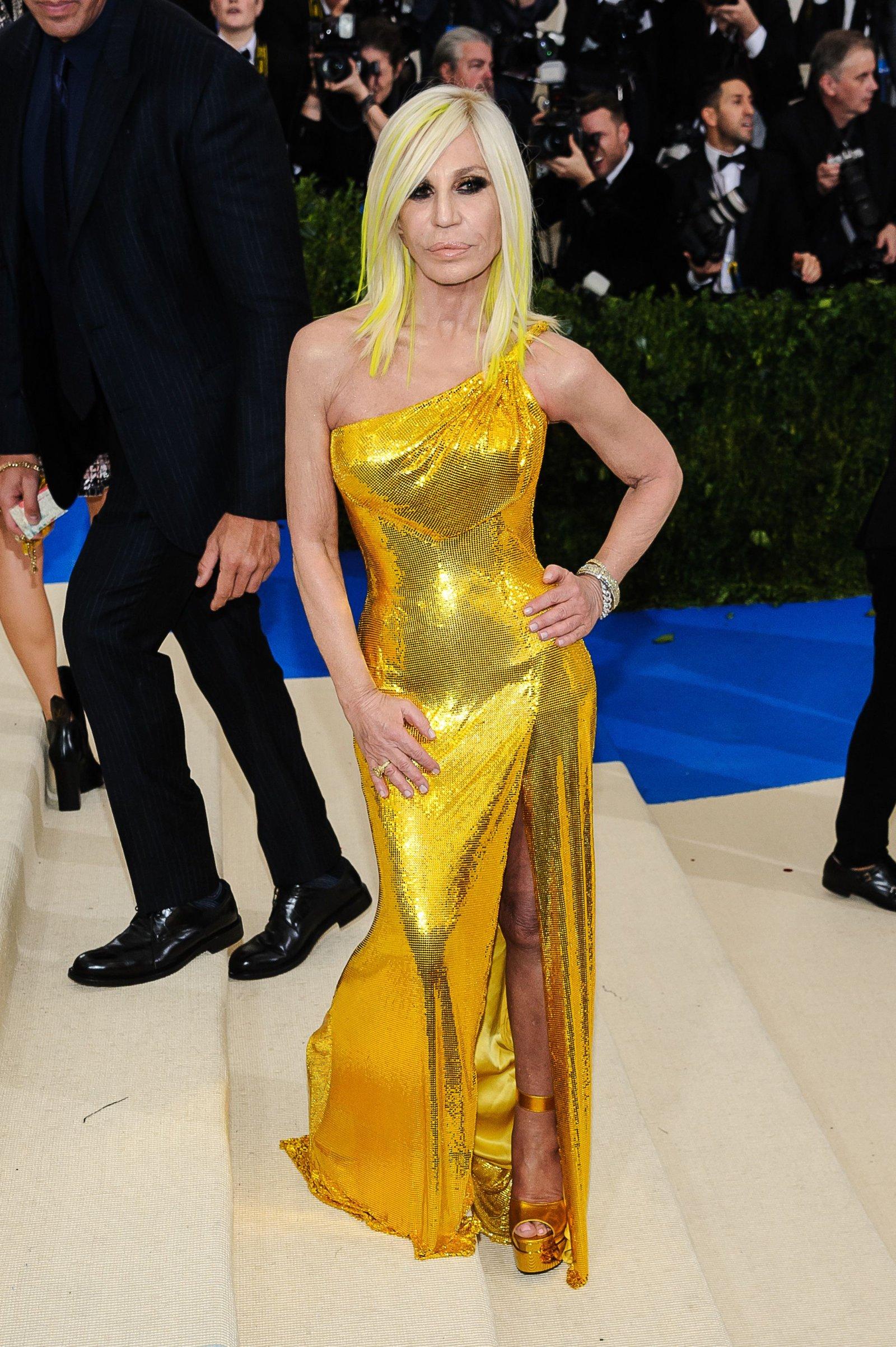 Versace's SS22 embraced vintage latex material because Bella and Gigi model another casual outfit in primary colors. While Bella wore a sky blue corset, Gigi opted for a bright pepper red, and both ladies added yellow accessories – a tote for Bella and a thin belt for Gigi – but kept their makeup natural. The style is similar to Nicki Minaj's VMA 2017 outfit (to be fair, only the materials look alike and maybe the bra cups… a bit).
A Successful Campaign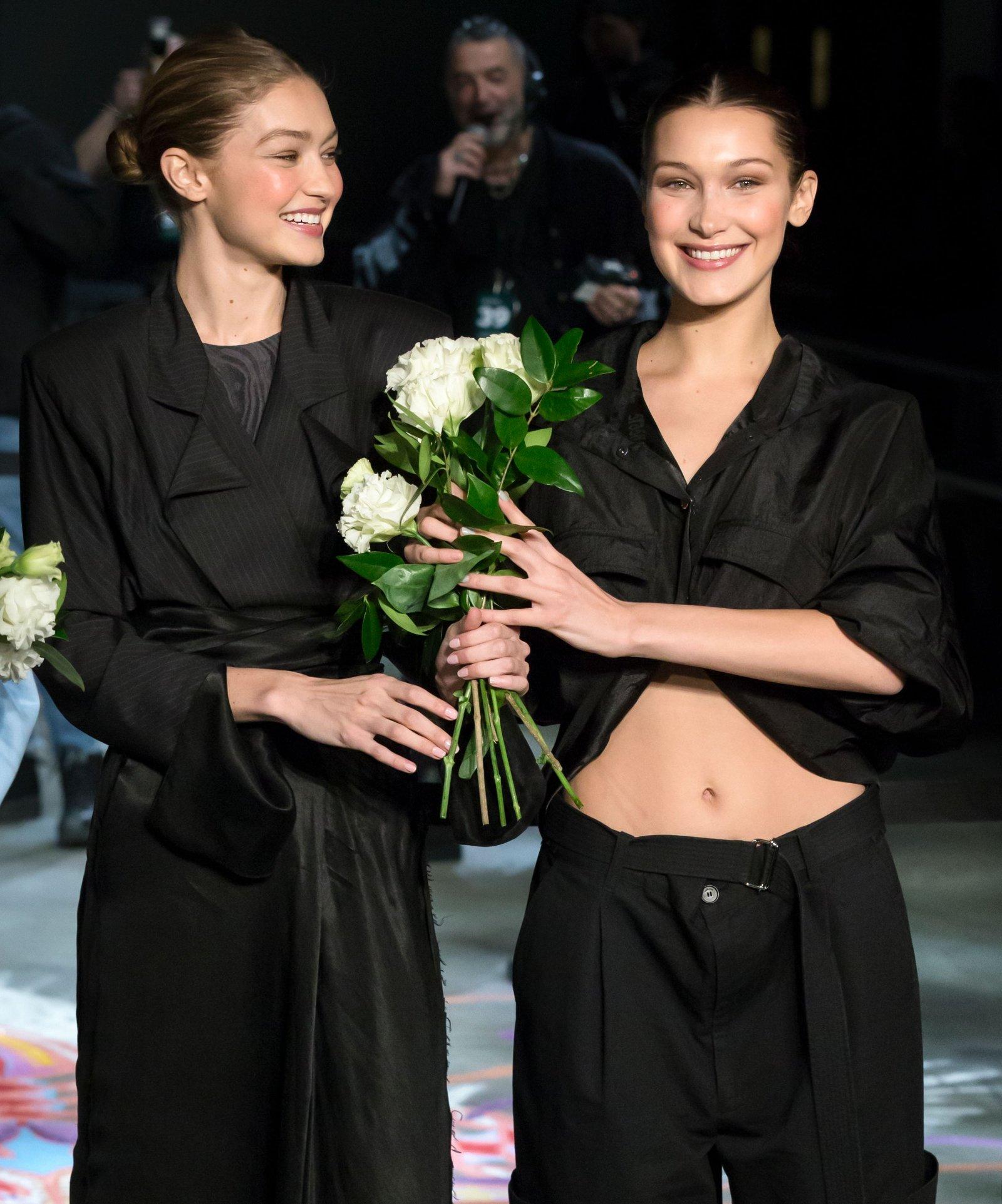 Every party involved in the campaign has nothing but positive remarks about the iconic moment. Here's what Bella wrote on Instagram,
"I can't believe I get to work for one of my biggest idols, side by side my big sister. It's unbelievable To me."
-
"What a dream, to have a @versace campaign with my sistyyyyyy @bellahadid love you all @donatella_versace."
-
"Family. Being a Versace girl has been one of my greatest honors over the years, but the most valued moments are the ones with you @donatella_versace. If you get to know your heroes, and they're better than you could have dreamed, remind them! I love you, DV, and appreciate you so much. @versace"
-
Donatella also had glowering remarks for the Hadid ladies, saying,
"BEST SHOOT DAY EVER!!! My beautiful girls @gigihadid and @bellahadid killing it as always!"
-
She then shared more behind-the-scenes footage, which you can view below.