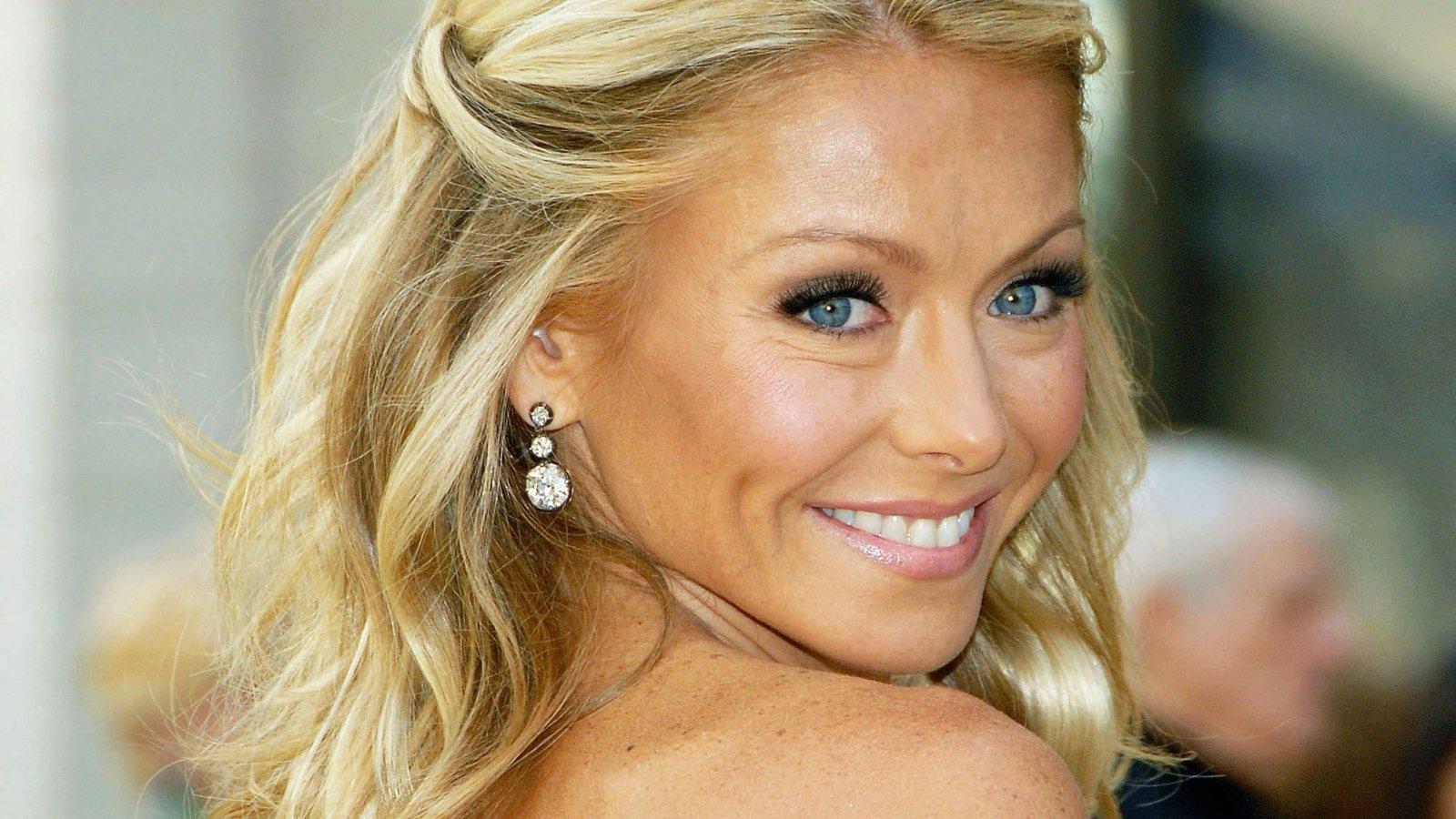 Kelly Ripa Delivers 'Downward Dog' With Her Actual Dogs
Kelly Ripa and her killer sense of humor made for the perfect Instagram update over the weekend. The 51-year-old talk show queen is fresh from a social media update featuring dogs Lena and Chewie, and it was mat action and a bit of a yoga joke as Kelly offered a little insight into her Saturday activities. The mom of three also stunned while in yoga pants and a casual top, with the photo quickly bringing in the fans. Check it out below.
Article continues below advertisement
Downward Dog Time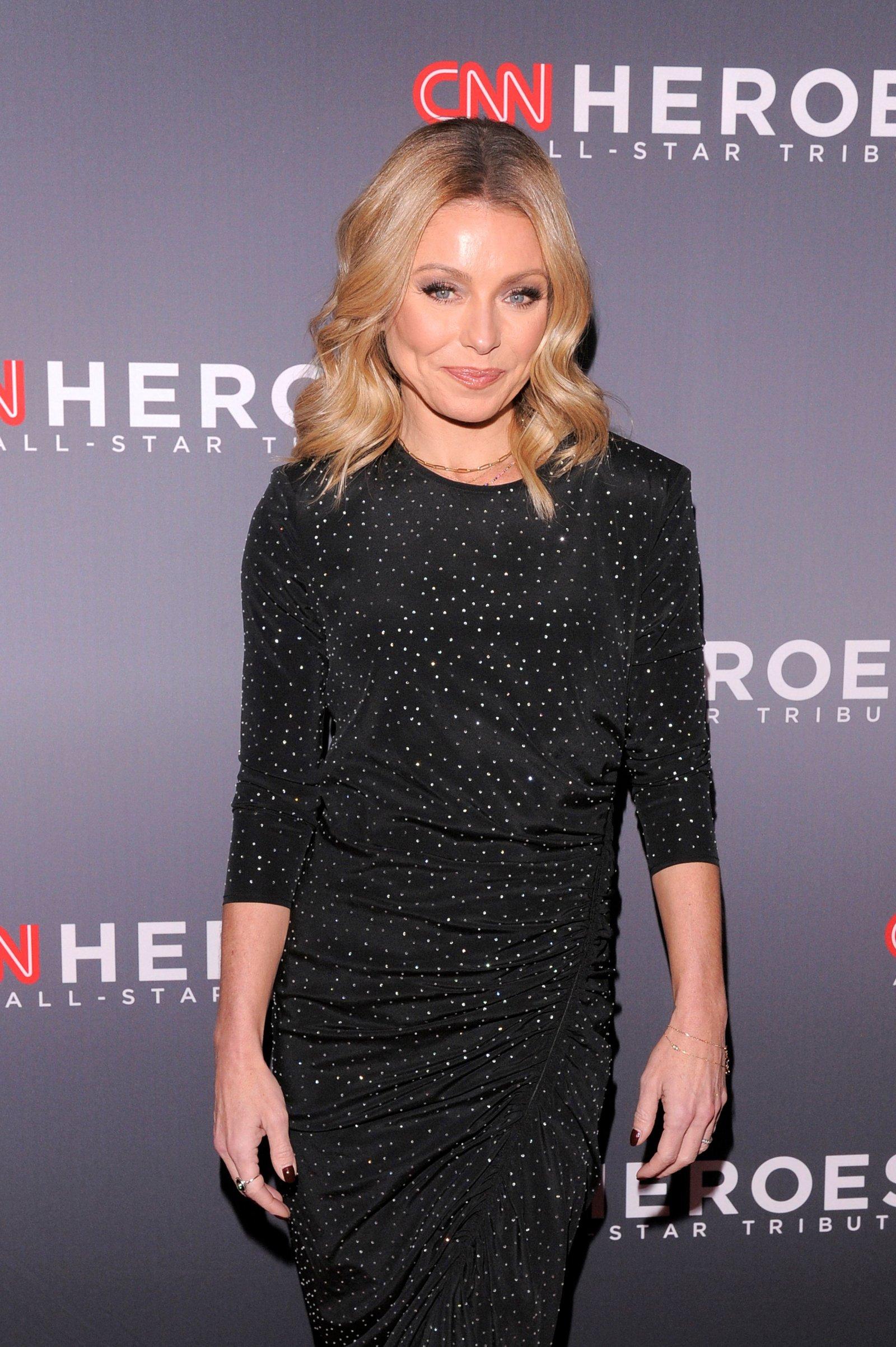 Scroll for the photo. It showed the former sitcom star indoors and backed by ordinary white cabinets and muted gray furnishings. Kelly was on a bright green mat and laughing while kneeling down - she was seen with Chewie and pandemic-adopted Lena. Smiling as she wore her trademark blonde hair down, the wife to CW actor Mark Consuelos wrote:
"Downward dog day" with hashtags shouting out her four-legged friends. Scroll for more photos after the snap.
See More Photos Below
Quick to leave a like was Kelly's 1996-married husband Mark, with one fan writing: "I love this so much!!!" Pal Isaac Boots also replied, saying: "Lena with the side eye."
Lena arrived in March 2021, with Kelly speaking to her morning TV viewers as she revealed: "My whole fear was that I didn't want Chewie to feel replaced in any way," adding: "My kids want her to be named Leia, as in Princess Leia, because we have Chewie. I don't know. I need guidance." Together with husband Mark, Kelly is a mom to kids Michael, Joaquin, and Lola Grace.
Article continues below advertisement
Big Dog Love
Kelly regularly features her dogs on Instagram as she continues to offer peeks inside her $27 million NYC townhouse. While traveling recently, the star joked: "DOES ANYONE KNOW A DOG GROOMER IN THE ANN ARBOR AREA? Asking for two friends……" as she posted a pic of her pooches chilling on the floor. In September 2021 and sharing a shot of Lola hugging Lena, Kelly marked the dog's one-year anniversary, writing: "Happy 1st Birthday Lena! 🎉🎂💕(pictured with @theyoungestyung#nationaldaughtersday award recipient)."
Fans Can't Get Enough
Fans catching yesterday's post seemed well aware that Kelly isn't in NYC. "We are very happy to have you here in the mitten state! Welcome to AA!!!" one user replied. "I've been enjoying all your working out ! Hoping it helps my arse by osmosis. Loved the Michigan wrestling 🤼‍♀️ shirt . Go Buckeyes!" another said.