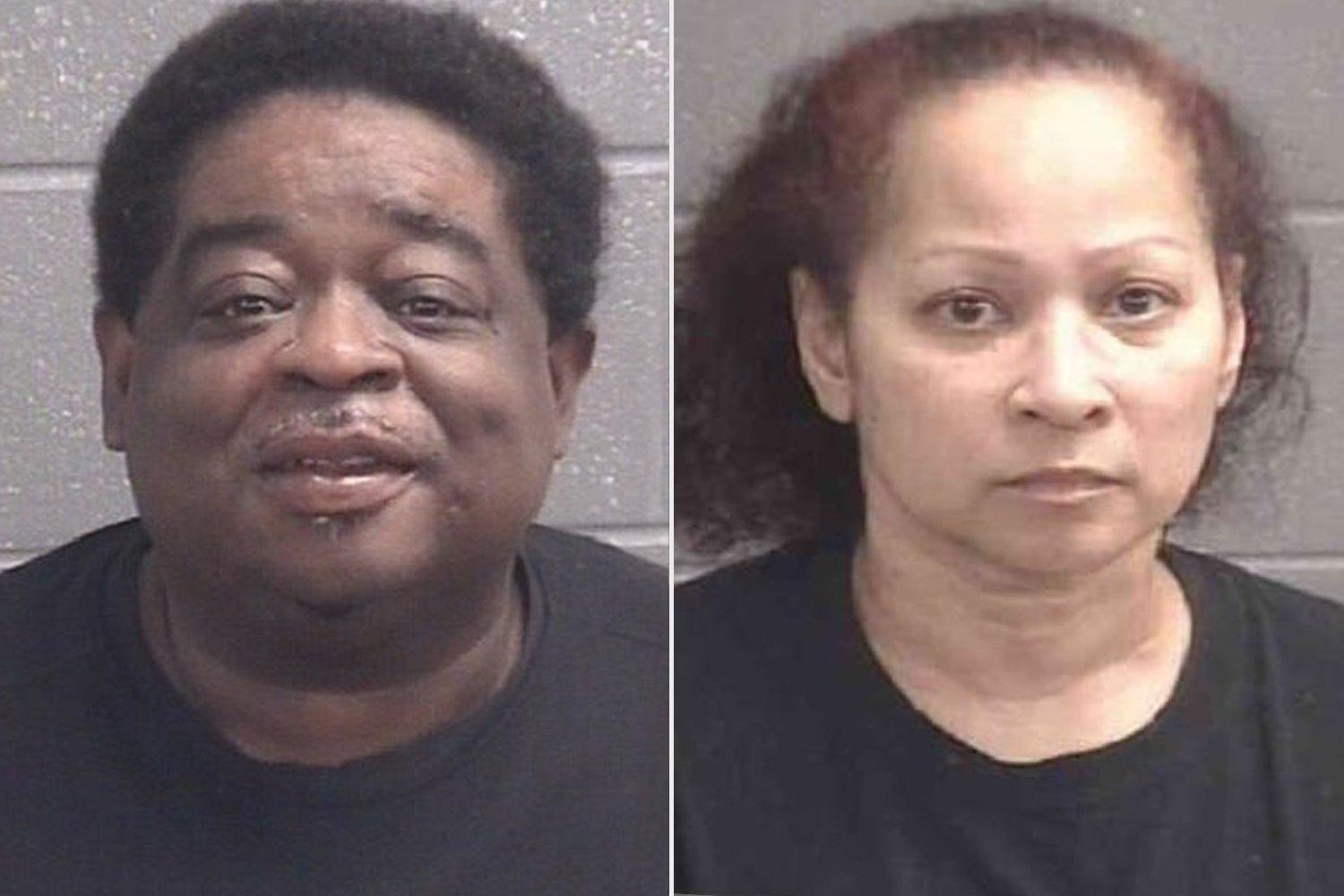 Georgia Clergyman 'Imprisoned' 8 Disabled People In Basement
A Georgia pastor and his wife have been arrested and accused of falsely imprisoning 8 mentally and physically disabled people in their home.
Curtis Bankston and Sophia Simm-Bankston were arrested after officials discovered the group behind a locked door, after initially responding to a call in for a seizure. The range of those within the home is between 25 and 65.
Article continues below advertisement
Pastor Denies Claims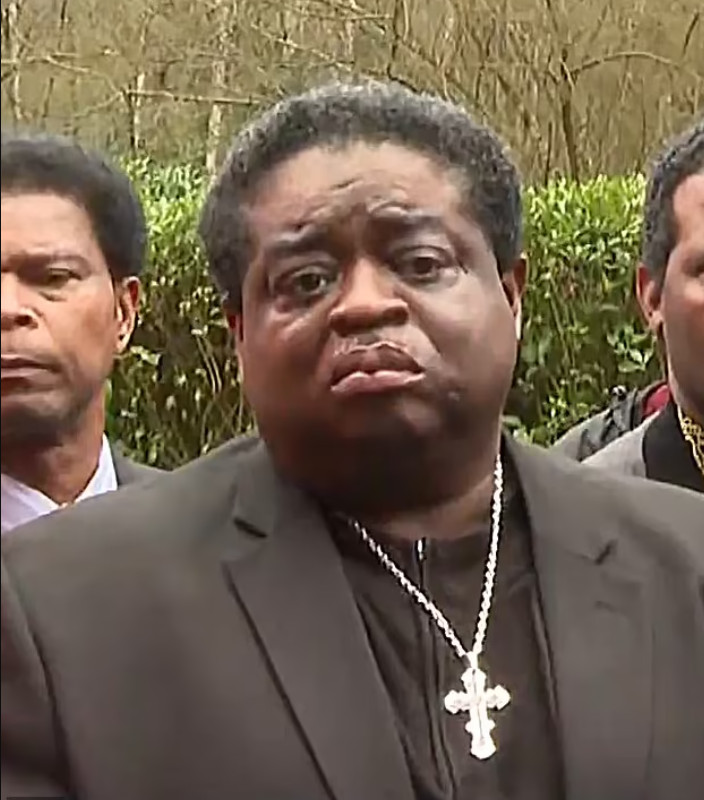 Pastor Curtis has denied the charges against him and his wife. Police have alleged that their unlicensed group home, colloquially named One Step of Faith 2nd Chance, was being used to hold the group of people against their will.
However, Curtis has stated that "they were free to come and go as they please."
House Of Horrors?
In reports released by authorities, the alleged couple have been leasing the above property for just over a year. It was in the basement of the property in which several individuals were being kept, and, as officials allege, without any option to leave.
The home in question is located in Griffin, just 40 miles south of state capital Georgia. The Griffin Police Department stated that within the basement was a door equipped with a deadbolt, used to imprison the individuals at certain times during the day.
It is alleged that the couple were in total control of the lives of the individuals. Notably, it has been alleged that the couple were receiving possession of the group's individual finances, medical benefits and medication, according to Fox News.
"It is both frightening and disgusting to see the degree to which these individuals have been taken advantage of by people who were in a position of trust," the City of Griffin Police Department said.
Article continues below advertisement
Authorities' Response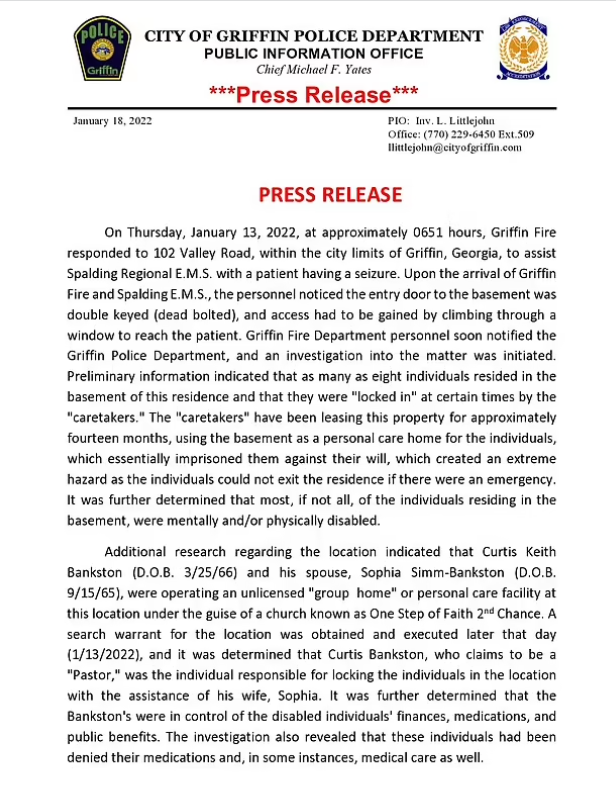 Police were involved almost immediately as medical officials responded to one of the home's inhabitants who was having a seizure. After breaking into the property to gain access, they found evidence that the group of people were being held against their wills.
All of the individuals who were found in the home have now been placed into care elsewhere via the Georgia Department of Human Services.
Currently, as the investigation takes place Griffin Police Department is asking anyone to come forward who might information past or present on the Bankstons' care.
Local Religious Leaders Defend Against Claims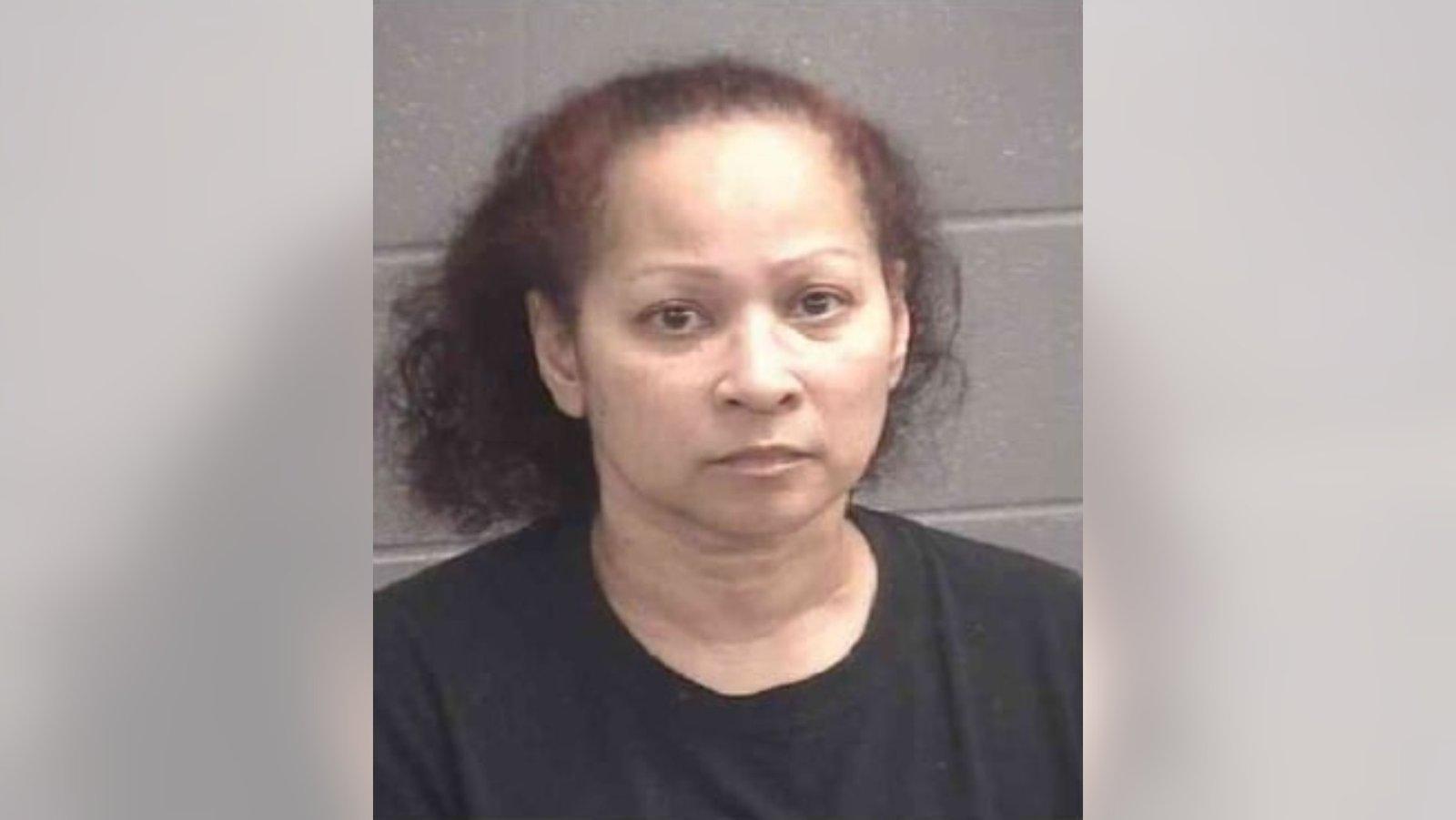 Curtis Bankston, in coverage alongside of his attorney, Dexter Wimbish can be seen defending himself from the allegations. Specifically stating that the individuals were allowed to leave the property at any time.
"At no time was anybody held against their will. There was no kidnapping," Wimbish spoke during a news conference on Thursday. "There is no fraud here. This is simply a Christian man who was following his calling to help those who are in need. We cannot sit by and allow ministry to be attacked."