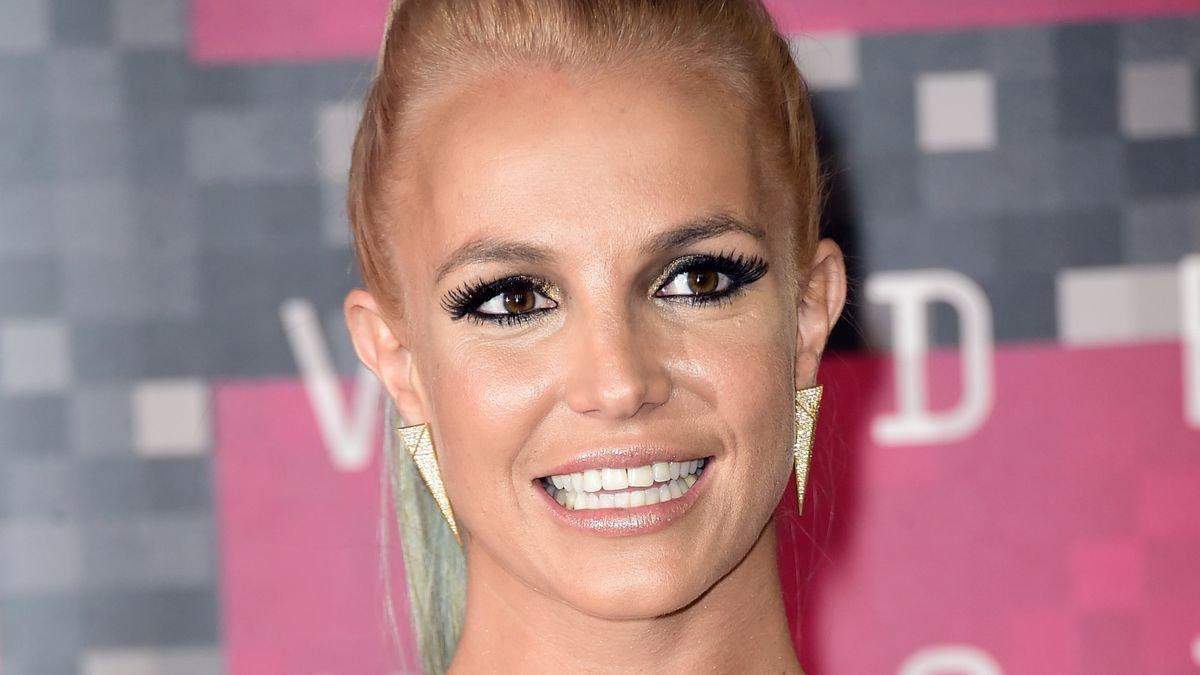 Britney Spears Strips Down In Her Bathroom Amid Legal Victory
Britney Spears is stripping down to only a black lacy thong from her bathroom for a racy post, this as she fronts media outlets for eyeing up the end of her conservatorship. The 39-year-old pop icon, now seeing 69-year-old dad Jamie Spears file to end her 2008-commenced ordeal, updated her Instagram on Thursday for a revealing post, one bringing her back to the camera, topless, and showing off her killer figure - and with a cheeky caption. Check out the photo below.
Article continues below advertisement
Stripping Down Amid Legal Win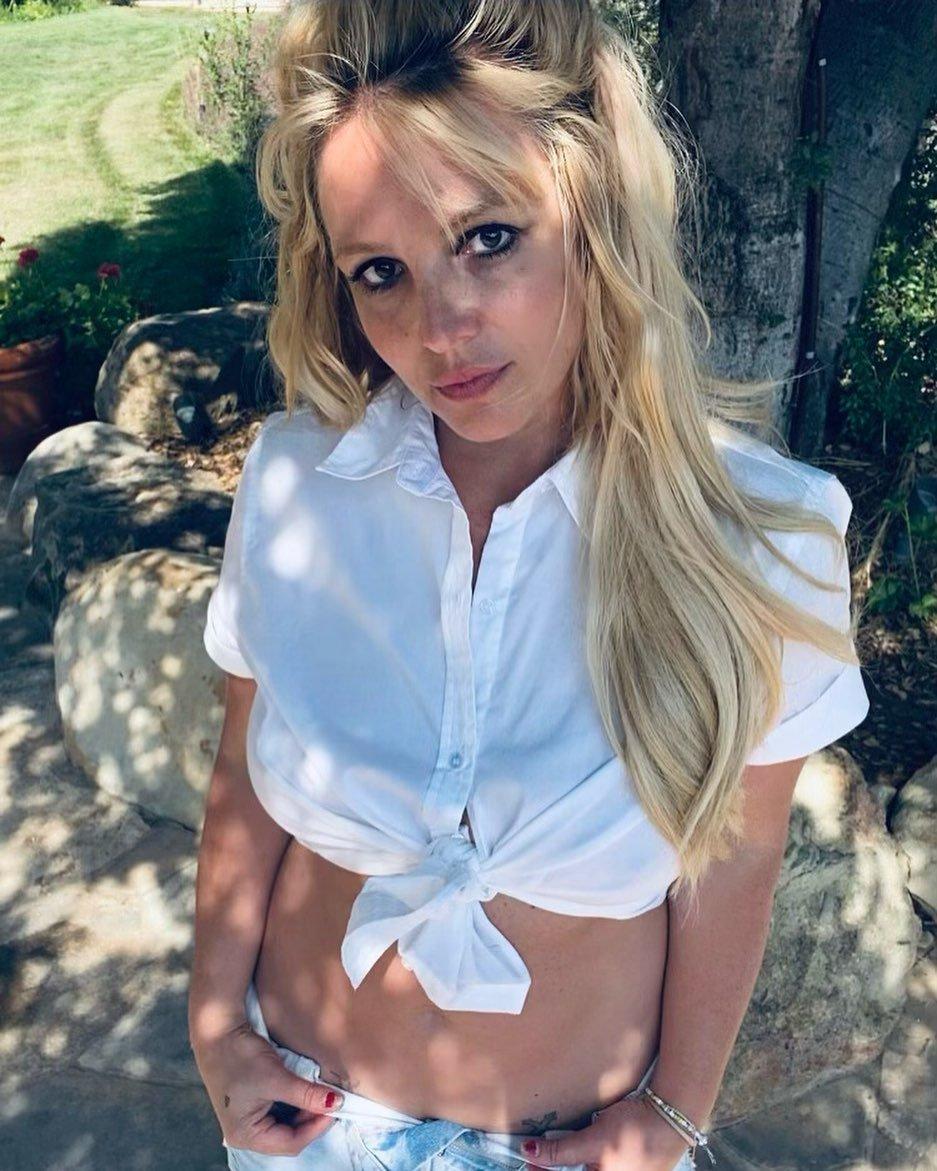 Scroll for the photo. Britney has yet to mention the legal win on her Instagram, where the #FreeBritney movement continues to back her. The Grammy winner's photo today came from her marbled bathroom and with her cupping her chest and putting on a very cheeky display while in her briefs.
Showing off her bombshell blonde hair in a high ponytail and highlighting her lower back tattoo, the "Toxic" singer sent out major skin and a caption reading: "Here's my -ss!!!" She even used a peach emoji.
Scroll For The Photo
Britney, who earned herself over 100,000 likes in just ten minutes, posted just after a round two of her August topless photos, this as she explained she was offering a clearer version. Posting in only bikini bottoms and boots, the mom of two told fans:
"I'm reposting these pics cause the first time they were really fuzzy !!!!! Here's a clearer version of these pics and if you're like most and have no idea what I'm talking about then f it..." More after the snap.
Article continues below advertisement
See Her Topless Photos Below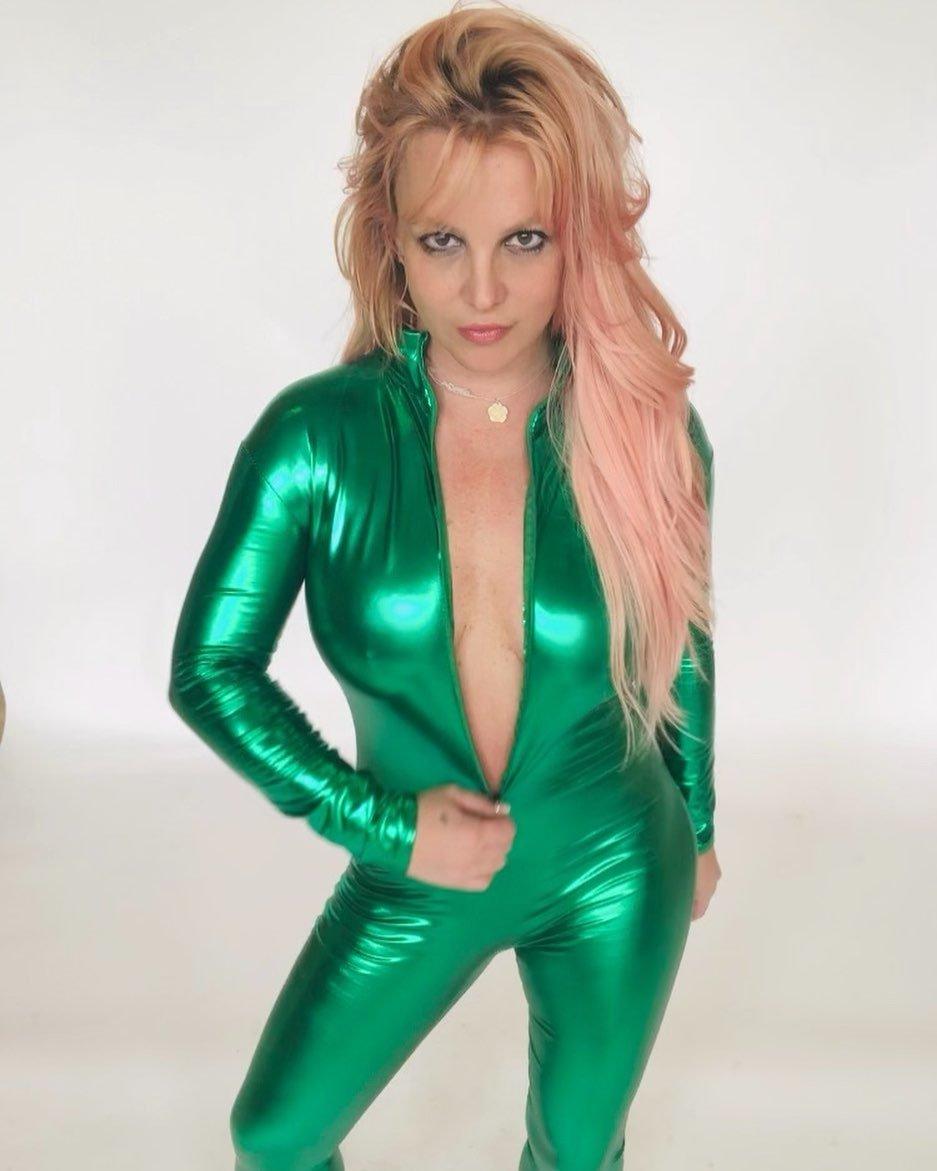 Britney might be stripping down on Instagram, but she's making wider headlines as 13 years of financial control may well be set to end. Court filings this month showed Jamie Spears doing a 180 on his views that Britney needs to be under conservatorship. He wrote that Britney "is entitled to have this court now seriously consider whether this conservatorship is no longer required".
"Recent events related to this conservatorship have called into question whether circumstances have changed to such an extent that grounds for establishment of a conservatorship may no longer exist," the filing continues.
Wants To Control Her Own Money
Britney, worth a reported $59 million, was also stated as wishing to regain control of her life. "She wants to be able to make decisions regarding her own medical care, deciding when, where and how often to get therapy. She wants to control the money she has made from her career and spend it without supervision or oversight."
"She wants to be able to get married and have a baby, if she so chooses," the filing added. Britney had, this summer, told a court judge she'd been forced to keep in an IUD despite wanting a baby with 27-year-old boyfriend Sam Asghari.