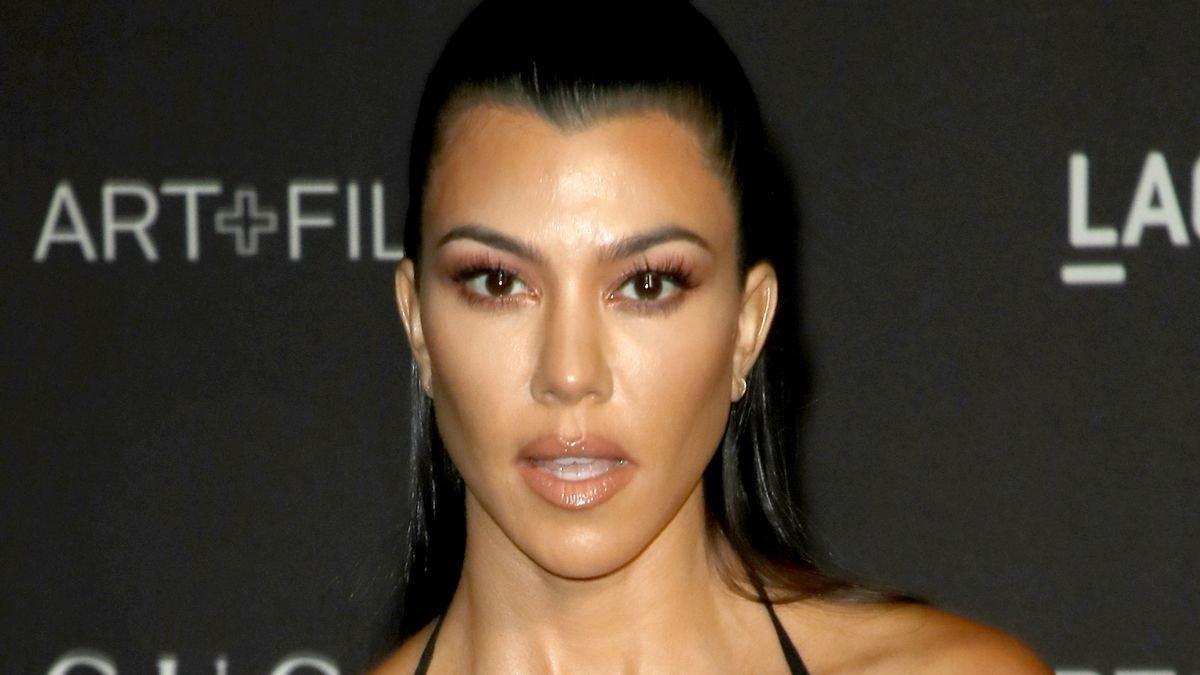 Kourtney Kardashian Impresses With Bathtub Multi-Tasking
Kourtney Kardashian is "multi-tasking" during her bathtub soak, and she's impressing everyone seeing it. The 42-year-old reality star, largely making headlines right now for her steamy romance with Blink 182 drummer Travis Barker, hasn't abandoned her business ventures, with a new photo showing the Poosh founder promoting the lifestyle brand she founded back in 2019.
Posting for her 140 million followers over the weekend, Kourtney got busy with her LED light mask, and it looks like fans want to shop it.
Article continues below advertisement
Not Just A Bubbly Soak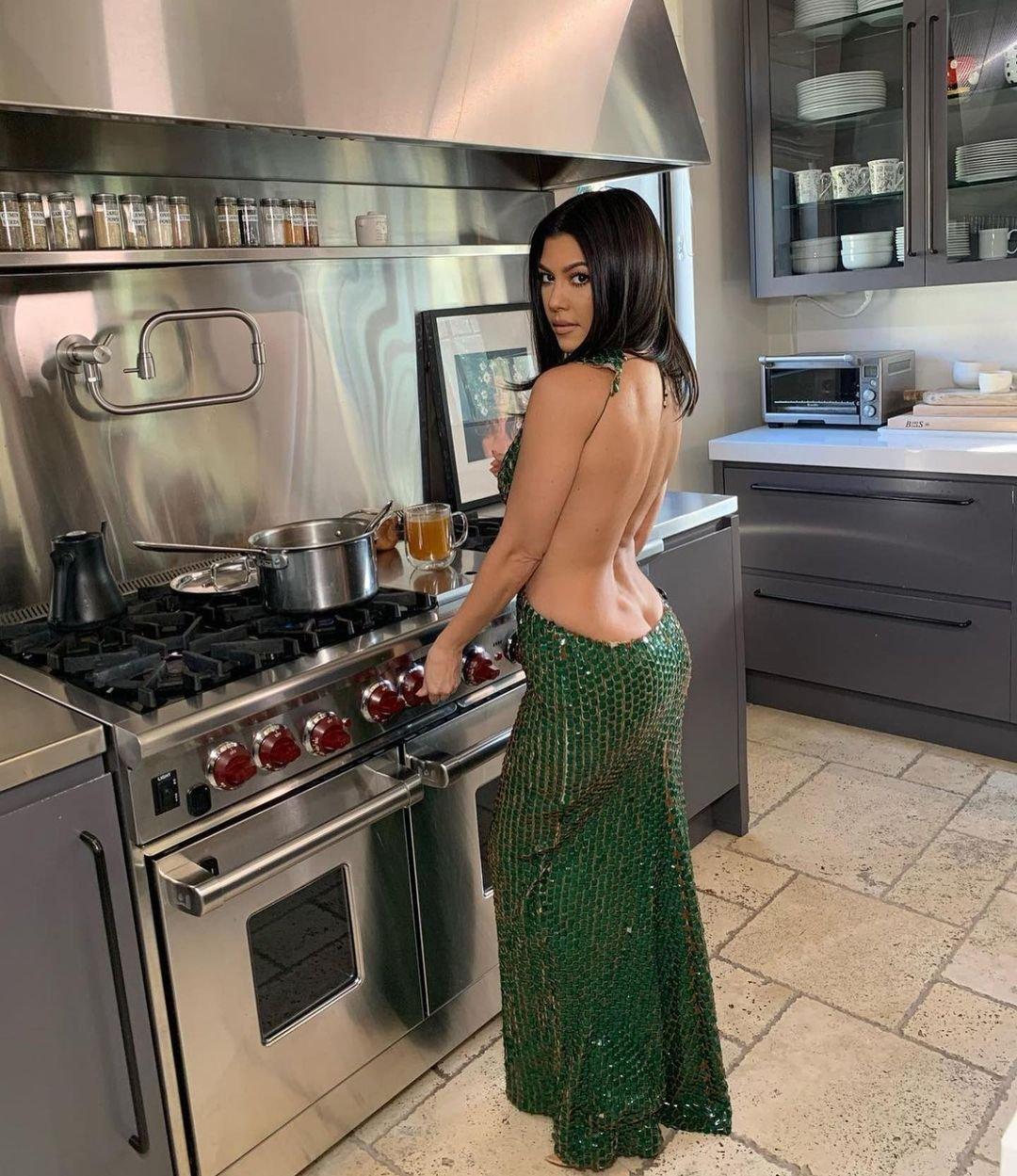 Scroll for the photo. While it didn't show all that much skin, plenty has been on show of late as Kourtney continues her bikini-clad PDAs with Travis Barker, 45. The mom of three, looking comfy as she relaxed in a minimalist slate-gray and deep-soaking tub, had been photographed peeping her bare shoulders, but the focal point was the giant blue LED face mask she was wearing.
Snapped with fluffy folded towels and a planter behind her, the Keeping Upm With The Kardashians star showed off her new short hair, with the caption talking business.
See Her Soak Below
Addressing fans, Kourtney wrote: "I call it multi-tasking masking, get into it. The new best friend to our cult-classic LED light mask, made just for anti-acne. Our new mask from @dmhaesthetics is available exclusively shop.poosh.com. #lightonacneoff."
Poosh, which retails everything from leopard-print hair turbans to candles, seems to be experiencing its biggest hit with LED face masks right now - the craze continues to sweep social media. Quick to leave a like to the post was "momager" Kris Jenner. More after the photo.
Article continues below advertisement
Promoting LED Masks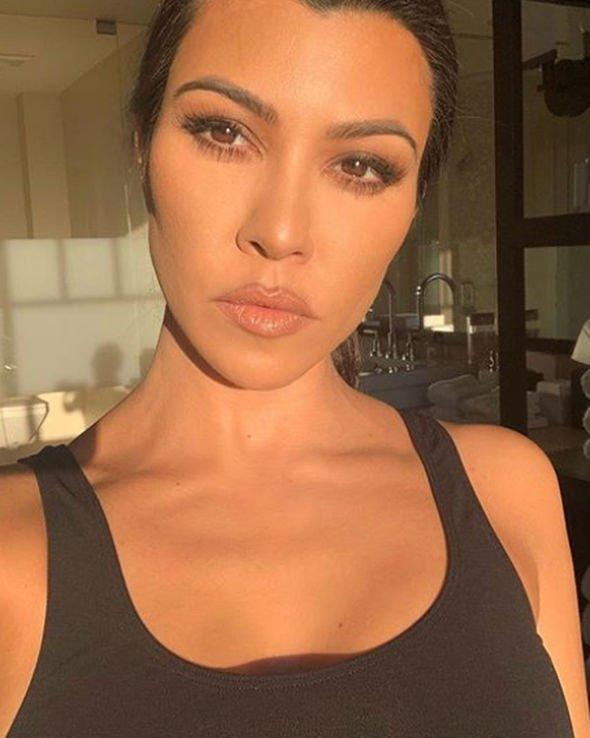 Kourtney, regularly seen wearing her LED mask - and she isn't the only celebrity walking around in one - has her website explain the basics to potential shoppers.
"LED therapy was initially invented by NASA decades ago to help in the growth of plants and vegetables, and Navy seals started using it in the 90s to speed wound healing," Poosh says, adding: "Nowadays, this magical miracle worker is most commonly used by our favorite aestheticians to regenerate skin cells to slow aging and treat acne."
Going Solid With Travis Barker
Kourtney continues to front media outlets for going extra with Travis, even helping him overcome his fear of flying following a scarring plane accident 13 years ago. The buzzed-up couple has hit up Disneyland together, their kids seem to get along, and nearly every post from either of them manages to spark either wedding or pregnancy rumors - earlier this year, Travis was seen rubbing Kourtney's belly as the two awaited a ride in Las Vegas, Nevada.
Meanwhile, ex Scott Disick continues his romance with model Amelia Hamlin.