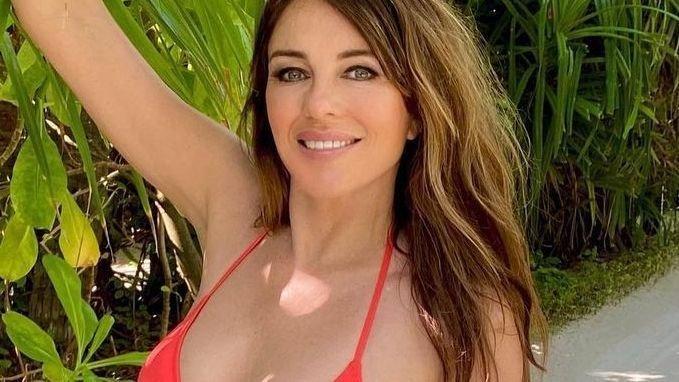 Elizabeth Hurley Looks Sensational In Garden Bikini Dance
Elizabeth Hurley is dancing to the Spice Girls while bikini-clad and she looks amazing. The model and actress is fresh from celebrating her 56th birthday this month, with it very much looking like the Austin Powers star is continuing to age backwards. On Monday, and posting for her 2 million Instagram followers, Liz updated celebrating British "blighty" as she danced around her garden, and views come in fast when the blue-eyed beauty is in swimwear. See the summer-perfect video and photos below.
Article continues below advertisement
Spice Girls Dance!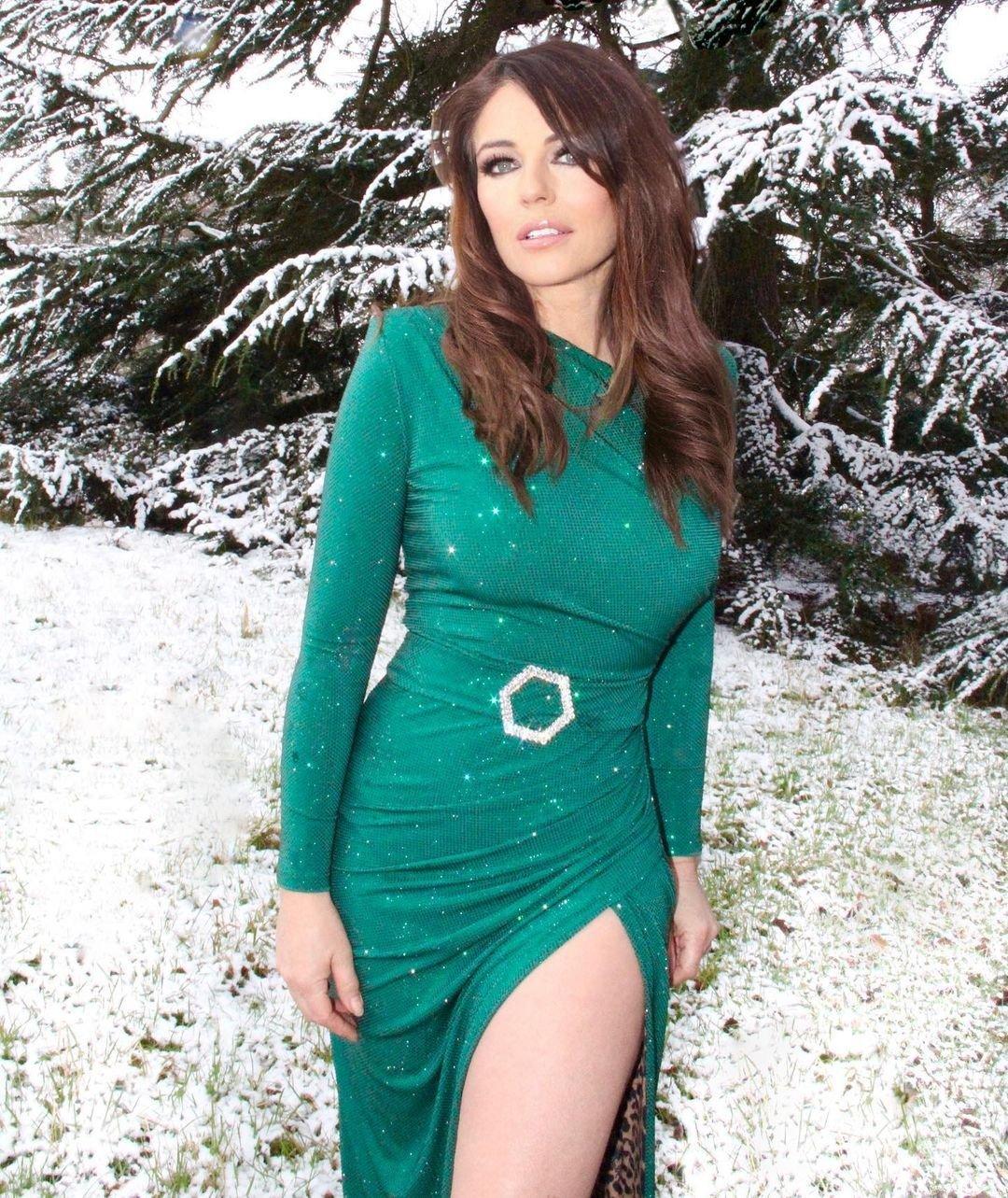 Scroll for the video. Liz, herself a '90s icon, was shouting out the decade's biggest girl group, picking their "Who Do You Think You Are?" track. Busting out moves while in a tiny yellow bikini, the ex to Hugh Grant stunned her followers as she partnered up with a female friend for backyard bopping.
The Elizabeth Hurley Beach founder was seen amid chic and old-stone pavings, neatly-trimmed shrubbery, and flowers, sending out major citrus energy as she flaunted her killer frame.
See The Video Below!
Taking to her caption as views racked up to nearly half a million overnight, the swimwear designer told fans: "Who doesn't dance to the Spice Girls on a sunny birthday weekend in Blighty?"
"Blighty" is the British nickname for the U.K., where Hurley has spent the entirety of the pandemic, most recently making headlines for turning 56 in a stunning sheer and vintage Versace dress, the same brand the model wore with "that dress" back in the '90s. More photos after the video.
Article continues below advertisement
Scroll For The Grass Roll-A-Round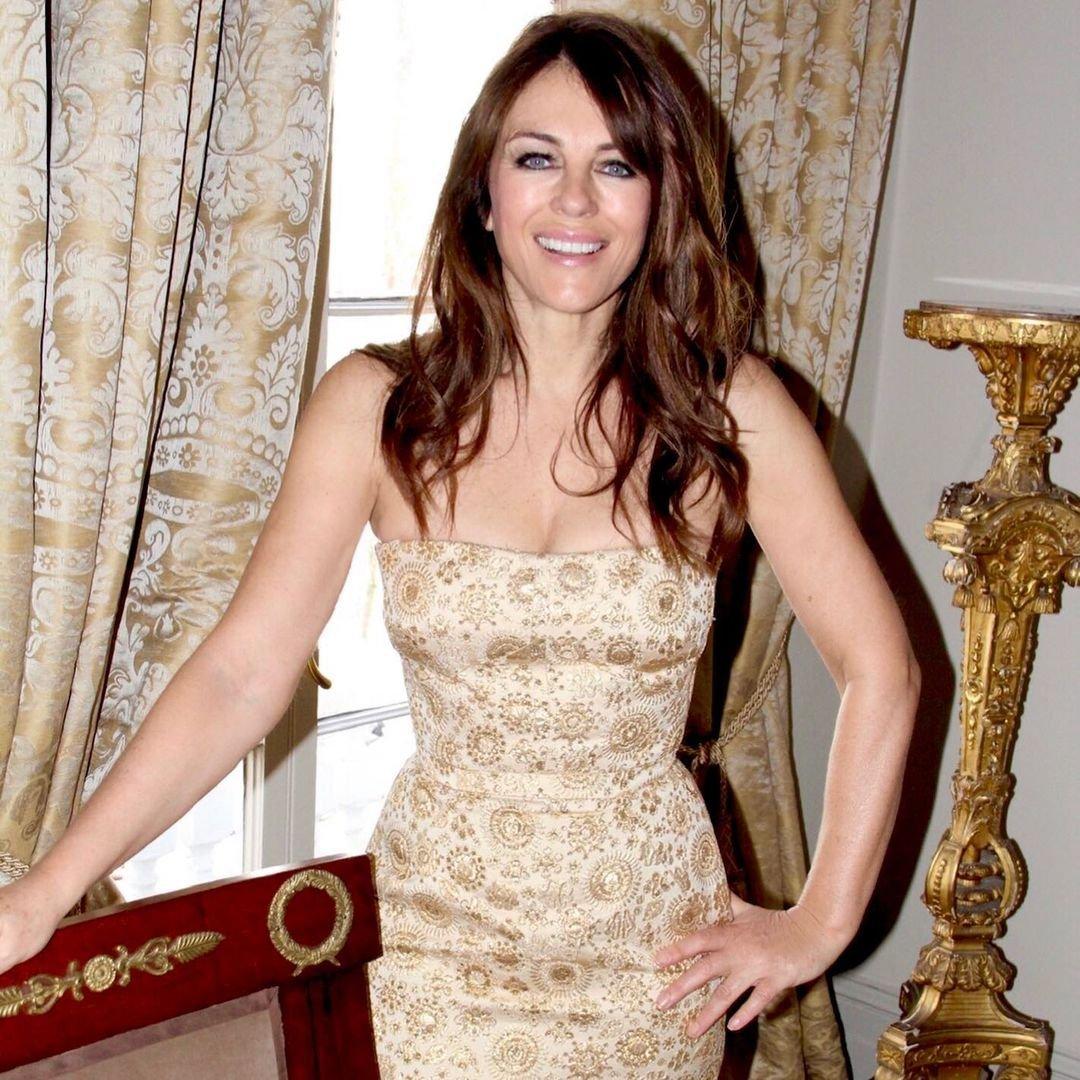 Liz has been big-time celebrating the British summer, something that doesn't last long and is seeing this beauty make the most of it. Rolling around grass in sunshine as she celebrated turning 56 over the weekend, the star wrote: "Happy Birthday to me! Thank you for all your beautiful messages."
"Holy sh-t, you look amazing," a fan replied to last night's video. "Could watch this all day," another said. Liz is also fresh from both her COVID vaccine and celebrating her first night out in "14 months." More photos below.
Vaccine Gratitude
In May, Hurley updated with massive thanks to the NHS, confirming she'd received her COVID vaccine. Smiling with her badge, she wrote:
"Thank you to the NHS for my second Astra Zeneca Covid vaccine. I am very grateful. Thank you to all the courageous NHS workers who have sacrificed so much to keep us safe. All my family in my age group and older are now double vaccinated." Three hearts were left by 19-year-old son Damian Hurley, shared with ex Steve Bing.