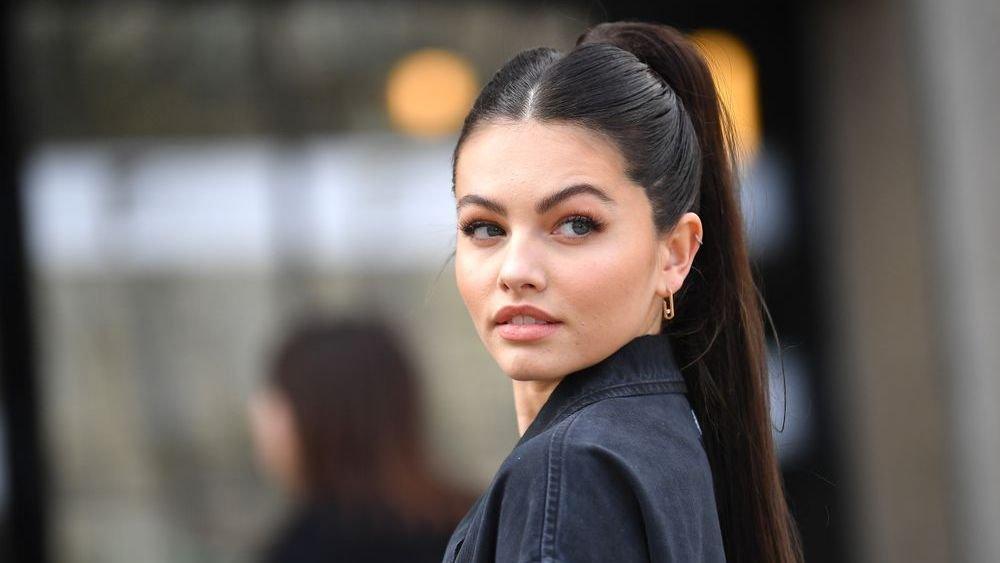 'World's Most Beautiful Girl' Thylane Blondeau Stuns In Bikini Shower
Thylane Blondeau, the "World's Most Beautiful Girl," is dropping jaws drenched in a bikini shower. The 20-year-old French model and social media sensation, fresh from celebrating her birthday in quarantine, was today back in her swimwear for her 3.9 million Instagram followers, with the No Smile clothing founder definitely ditching the sweats she now designs. Posting on Thursday, Cosmopolitan's 2019 Model of the Year was all legs as she soaked up the Spanish sun, and it was vacay vibes galore. Check it out below.
Article continues below advertisement
Stuns Whatever She Wears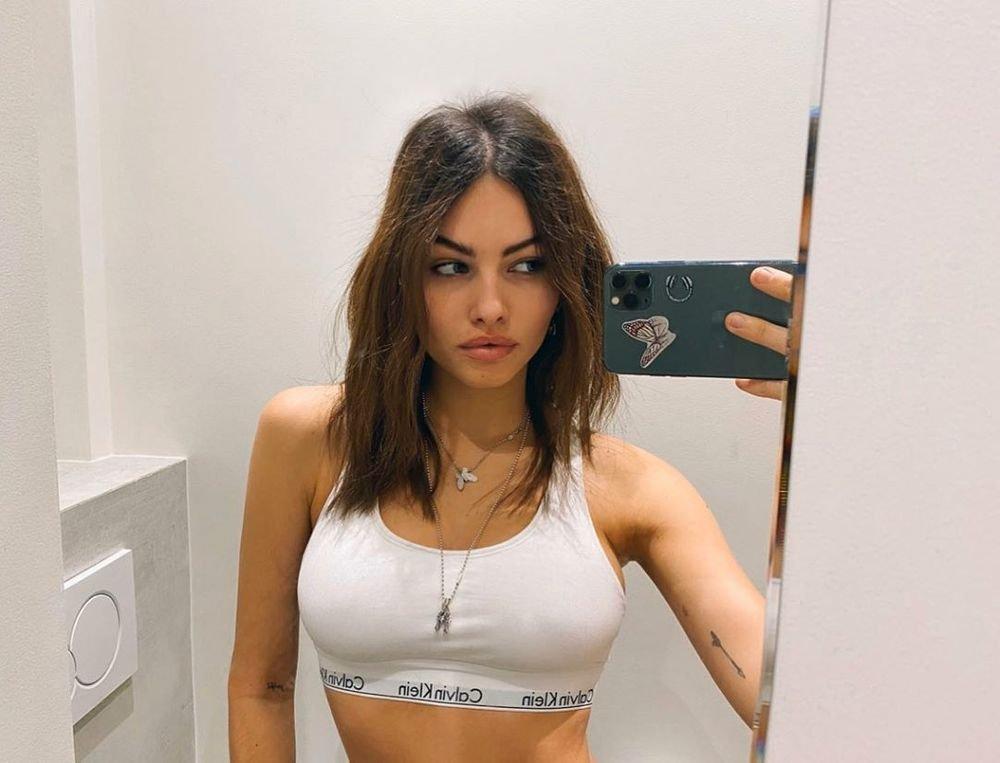 Scroll for the photo. It comes as Thylane makes headlines for opening up a little about her life - once notoriously mysterious, the Paris, France resident is now showing off her boyfriend on Instagram and also including footage of her dog, one she's nicknamed her "baby."
Posing solo today and likely seeing male fans grateful the BF was out the picture, Thylane updated with a jaw-dropping blue bikini shot, one seeing the European stunner outdoors, near a wooden deck, and backed by semi-cloudy skies and greenery.
See The Bikini Shower Below!
Reaching both arms to her head as she took in spray from an outdoor shower, Thylane highlighted her model figure, but the photo wasn't provocative. Thylane was all long legs and abs, with the wet-haired shot seeing the beauty tag herself in Ibiza, Spain - the popular Mediterranean island is now home to stars including bikini bombshell Demi Rose.
No caption was used as Thylane snagged over 25,000 likes in just 30 minutes. "The hottest," one fan quickly replied. See more photos after the shot.
Article continues below advertisement
Nicknames Fans
Thylane was still at 2.2 million followers when she was profiled by Frivolette, with the media outlet asking the star how she handles fame - Blondeau was spotted as a child and has been carrying around her famous moniker ever since.
"You know, this does not affect me in any way. I'm still young, I'm pleased. And I try to do everything for my "Thylaners" ( Thylane's fans call themselves thylaners.) - I talk with them all the time, and often my mother helps me to answer messages," she said. More photos below.
Famous Style Icons
When asked whom she looks up to in the celebrity world, Thylane name-dropped two very famous faces.
"Bella and Gigi Hadid - these are my sources of fashion inspiration. And I'm looking for my style. Rather, I'm seventeen and I'm trying to find my own style. I'll launch my own brand in September and you'll see."
Thylane did, indeed, launch brands. Heaven's May clothing seems to have vanished, but the model is experiencing success with her 2020-launched Heaven's May clothing line, one also retailing face masks.