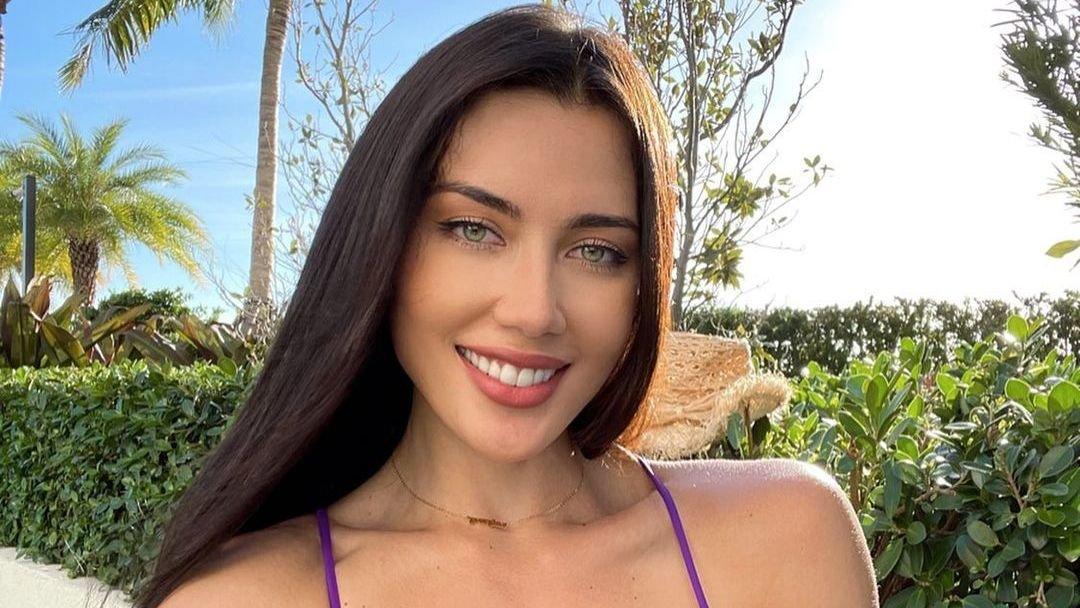 Venezuelan Model Georgina Mazzeo Wows Fans In Cut-Out Swimsuit
Brunette bombshell Georgina Mazzeo made her three million followers happy with a brand-new update, published to her Instagram page on the last day of the workweek. The Venezuelan model rocked a printed one-piece swimsuit that showcased her bodacious curves and plump assets.
Longtime followers of Georgina know that she loves to spend time outdoors -- going to new places or simply lounging by the beachside basking in the sun. In the latest upload, she was outside, possibly on the balcony, showcasing her new swimwear.
Article continues below advertisement
A Total Package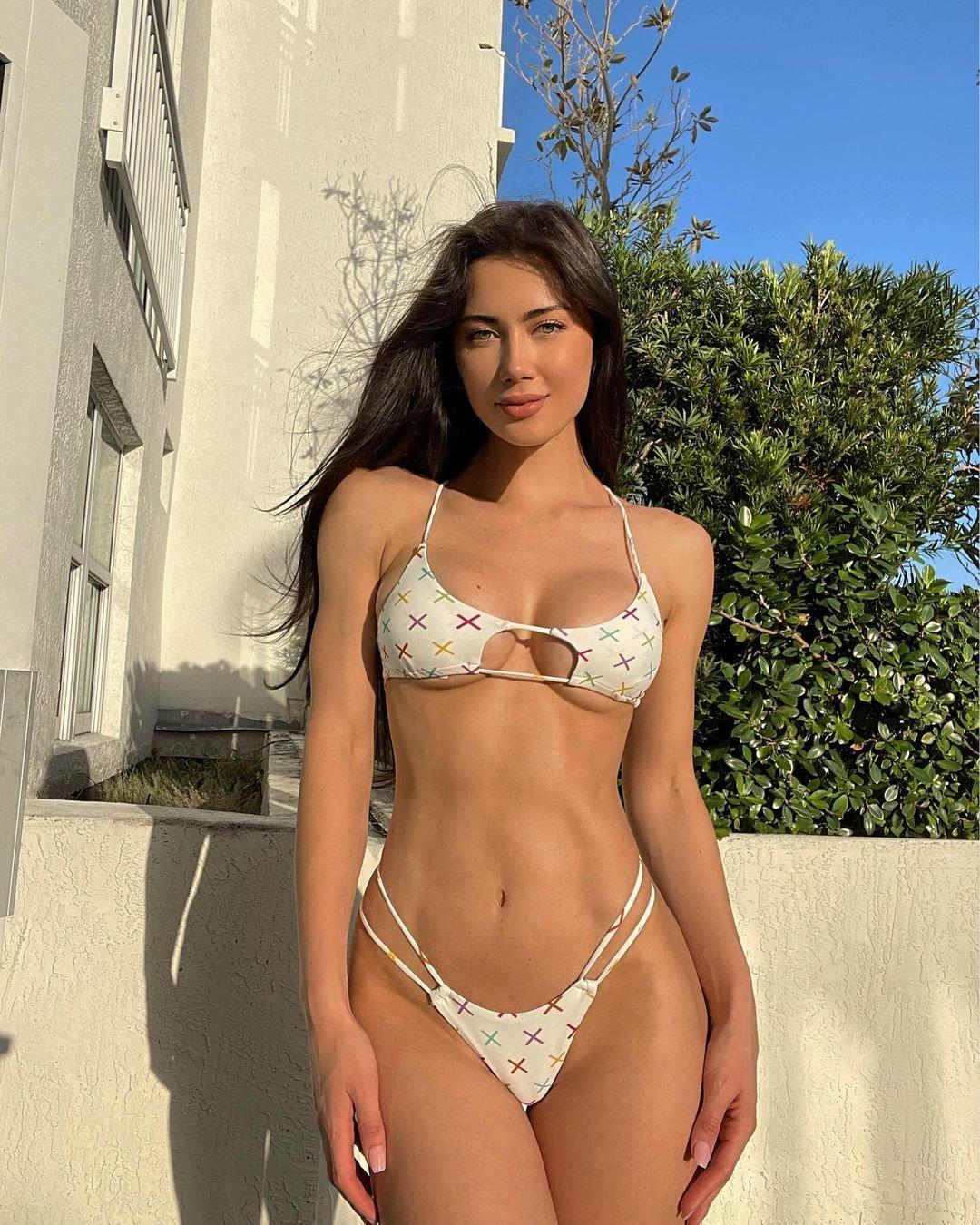 In the sexy snap, the babe stood against a concrete wall painted in white. She posed in the middle of the frame and placed her hands behind her back. The hottie tilted her head to the side as she gazed at the camera lens. Georgina's hazel eyes looked striking in the shot, and it mesmerized several admirers. Her legs were cut-off from view, but her thigh gap appeared evident in the angle.
A tiny hint of the blue sky with clouds was also seen on the upper left corner of the frame.
Not Afraid To Flaunt It All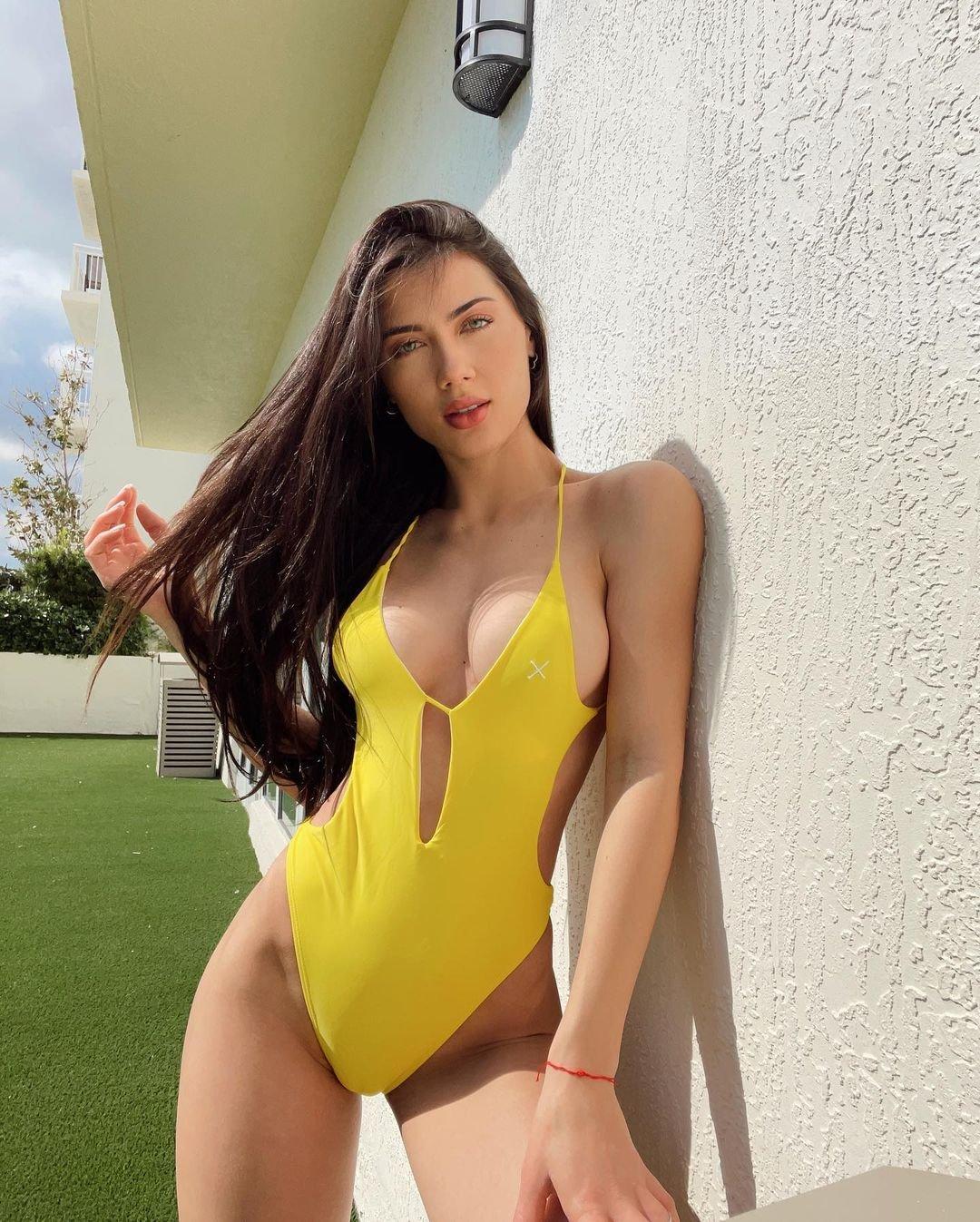 Georgina sported a sexy cut-out bathing suit that highlighted her lean figure. It had a black base with leaves and lemon prints all-over. The swimwear, made of stretchable material, boasted a large cut-out in the midsection that allowed her to display her flat stomach. The area also showcased a glimpse of her abs, which her fans found admirable. It also had a scoop neckline that sat low on her chest, exposing ample cleavage. The chest portion hardly contained her breasts, but it had lining, and it obscured the vital bits.
Article continues below advertisement
Fitness Enthusiast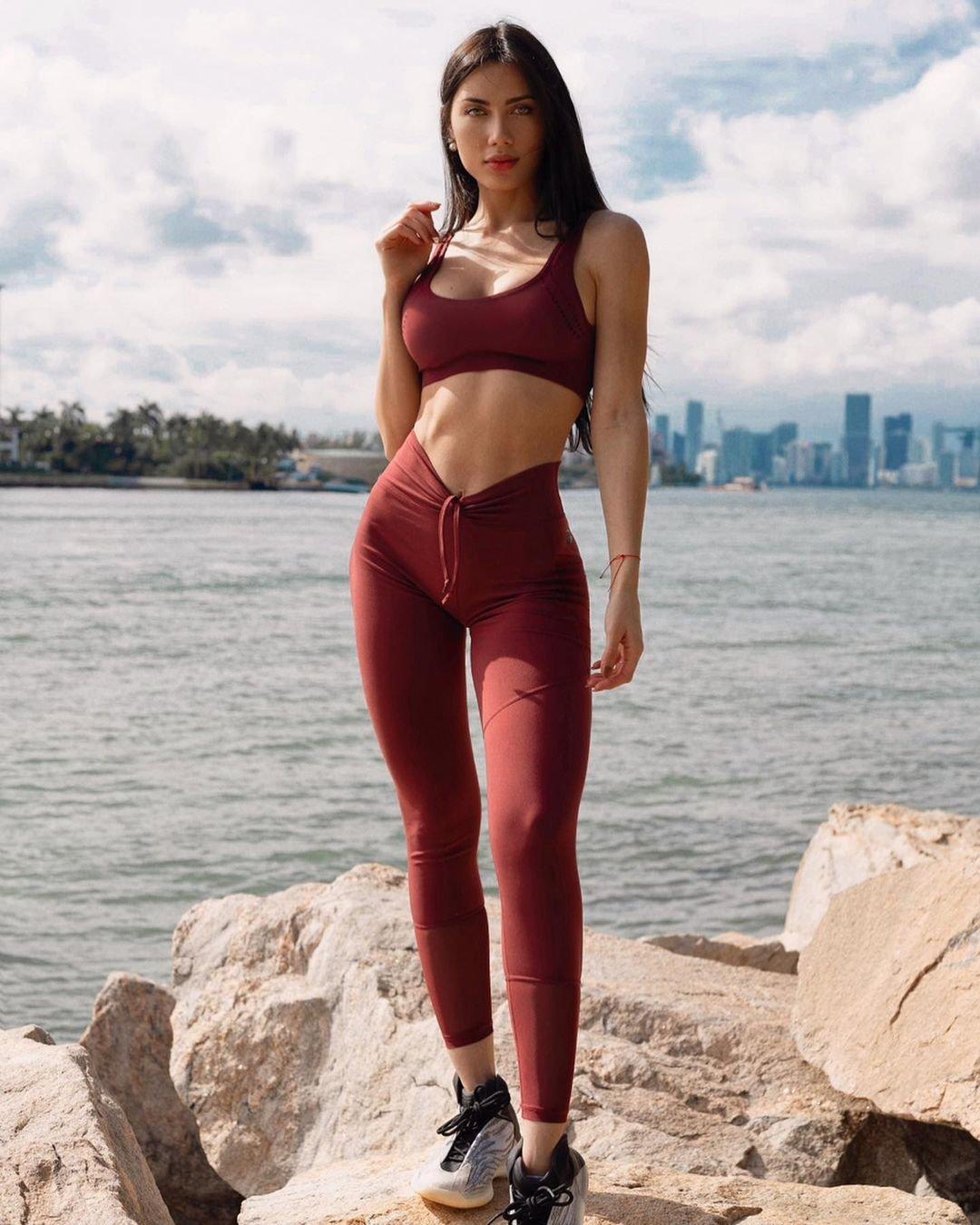 The lower part of the suit had high leg cuts that displayed plenty of skin around her groin area down to her legs. The sides along her waist also had cut-outs that probably stretched out across her back.
Georgina left her dark brown hair untied, letting the long strands fall over her right shoulder, with the rest of her locks cascading down her back. She also opted for a straight hairstyle. The influencer ditched the accessories, as she was not so fond of wearing lots of bling with her outfits.
A Wild One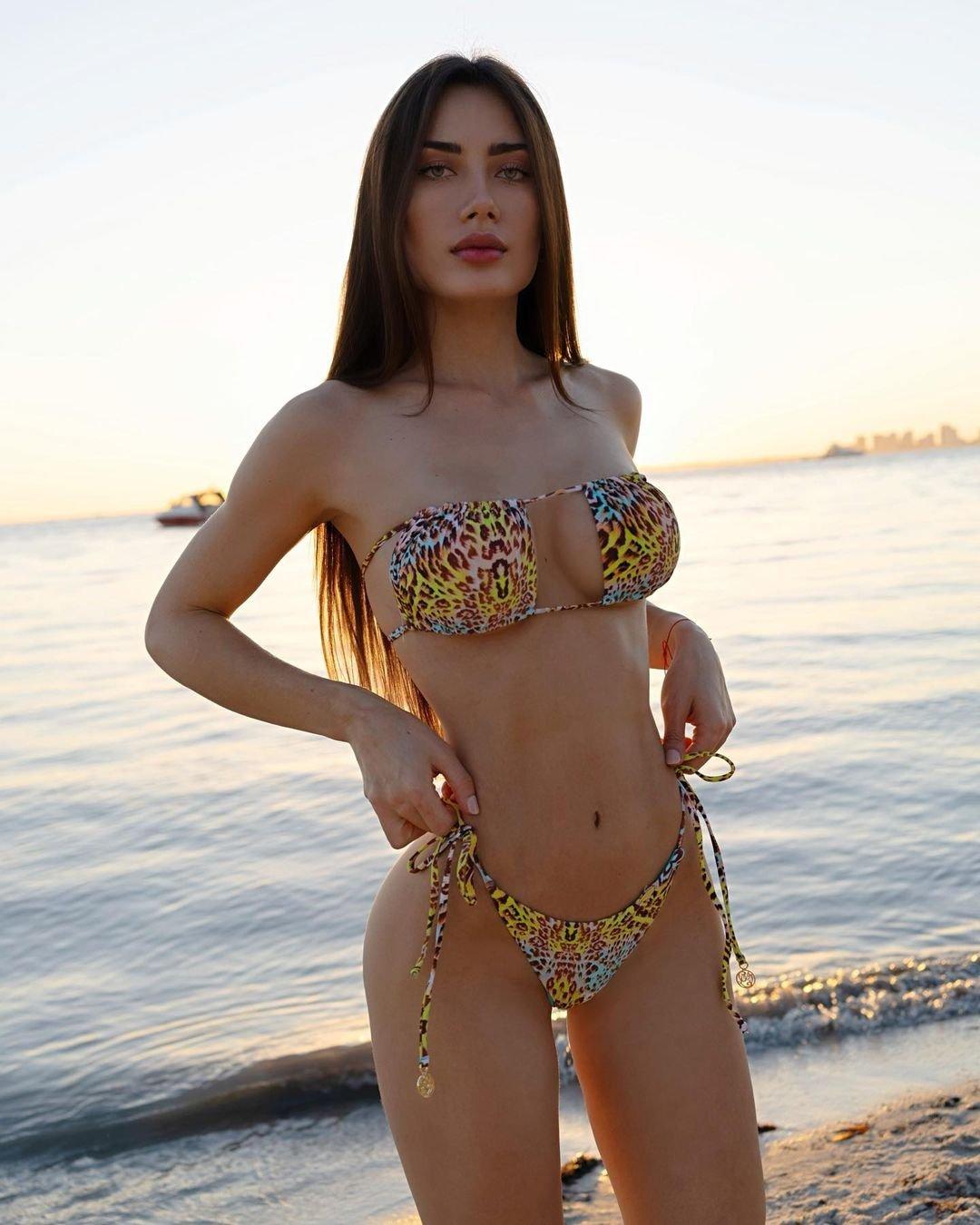 Georgina shared that her scanty swimwear was from Revolve by tagging the brand in the post. She also added a hashtag, "RevolveMe," in the caption.
In less than 24 hours of going live on Instagram, the picture has racked up over 215,000 likes and more than 1,700 comments. Fans and followers, including fellow models, took to the comments section to compliment Georgina on her incredibly toned physique.
"You are such a stunner!!" one of her followers commented.
"So unbelievably beautiful, and what a sexy body!" gushed another admirer.
"Great photo!" a third fan wrote.