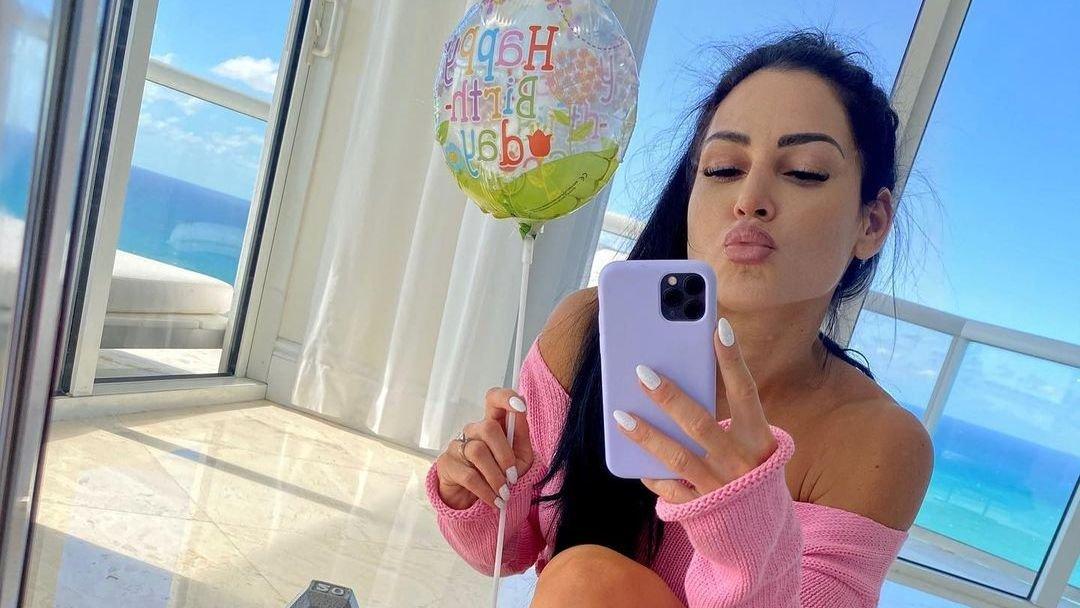 Hungarian Model Anita Herbert Shows Off Athletic Physique In Black Panties
The Hungarian model and fitness trainer took to the popular photo-sharing platform to upload a new photo in which she wore a pair of underwear bottoms that put her chiseled lower body in full evidence, much to the delight of her fans.
Per the geotag, Herbert posed on a balcony in Miami Beach, Florida, where she lives with her husband, as she explains on her website.
Article continues below advertisement
Chiseled Body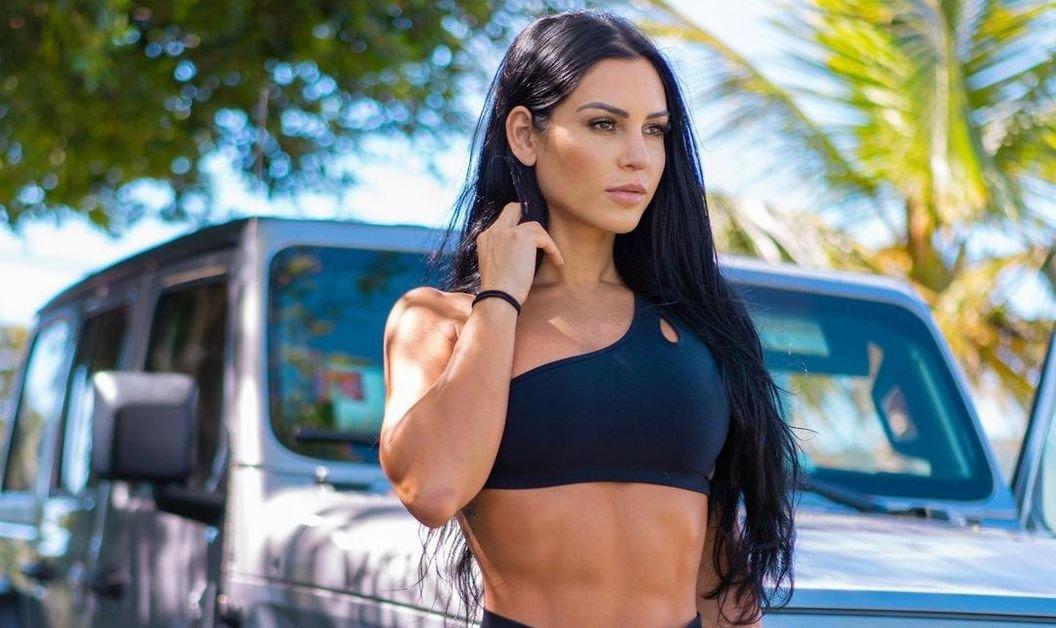 Herbert sat on the edge of a glass table as the photographer captured her from a three-quarter angle.
Herbert wore a pair of black panties featuring a U-shaped waistband that narrowed on the sides, which she wore high — baring her strong hips and drawing attention to her thighs.
She paired it with a matching crop top that revealed her toned midriff. It included a Fit Queen design across the front.
On her feet, Herbert rocked bright pink dinosaur slippers with white claws and fuzzy purple details.
Drink Your Veggies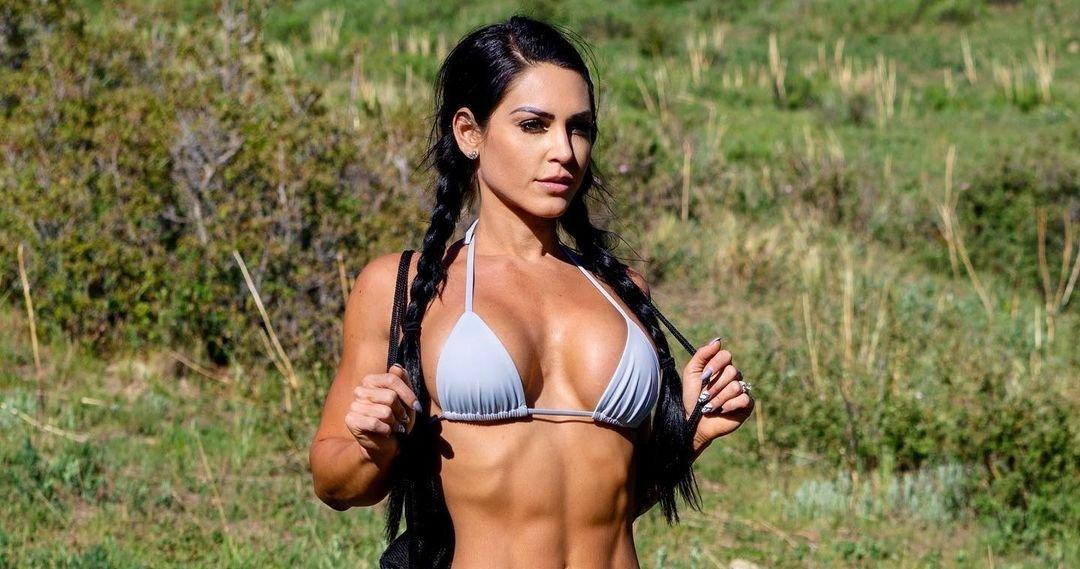 In the pic, Herbert was photographed sipping a dark green beverage from a clear glass with a straw.
As she normally does, Herbert paired the picture with a lengthy caption in which she discussed her preferred way to consume her daily veggies. While she likes to eat them with her meals, she admitted that it isn't alway possible to hit her intake goal — whether because she is on the go or intermittent fasting. As a result, she frequently has to take supplements.
Article continues below advertisement
Popular Post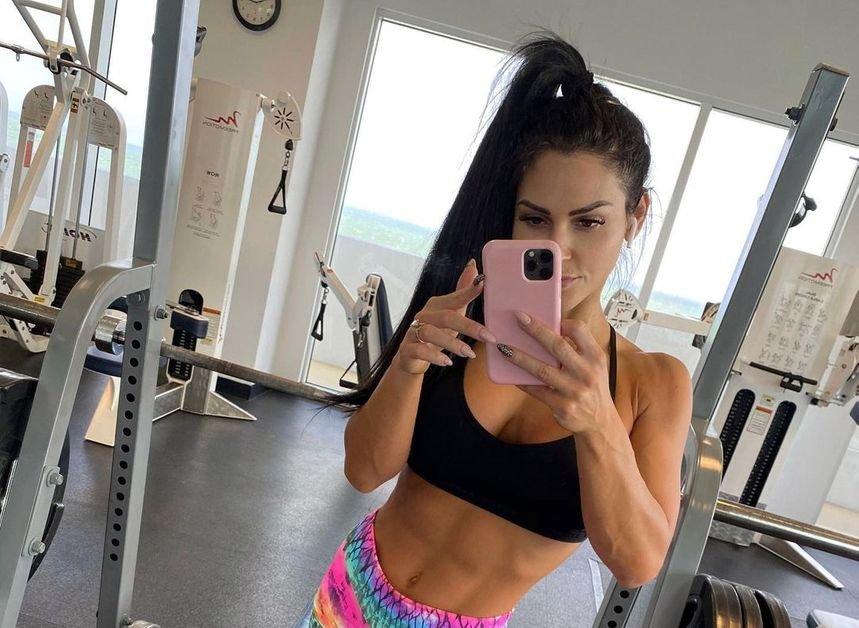 Herbert revealed her post was an ad for ONEST, a brand of supplements. In this case, she was promoting its Supergreens product.
The post has attracted nearly 11,000 likes and more than 120 comments in under a day of being published. Her comments section usually draws quite a bit of in-depth interaction, and this one was no exception.
Her followers used the space to interact with Herbert, asking her different questions about her diet and this product in particular, while also raving about her crazy-fit body.
Fan Reaction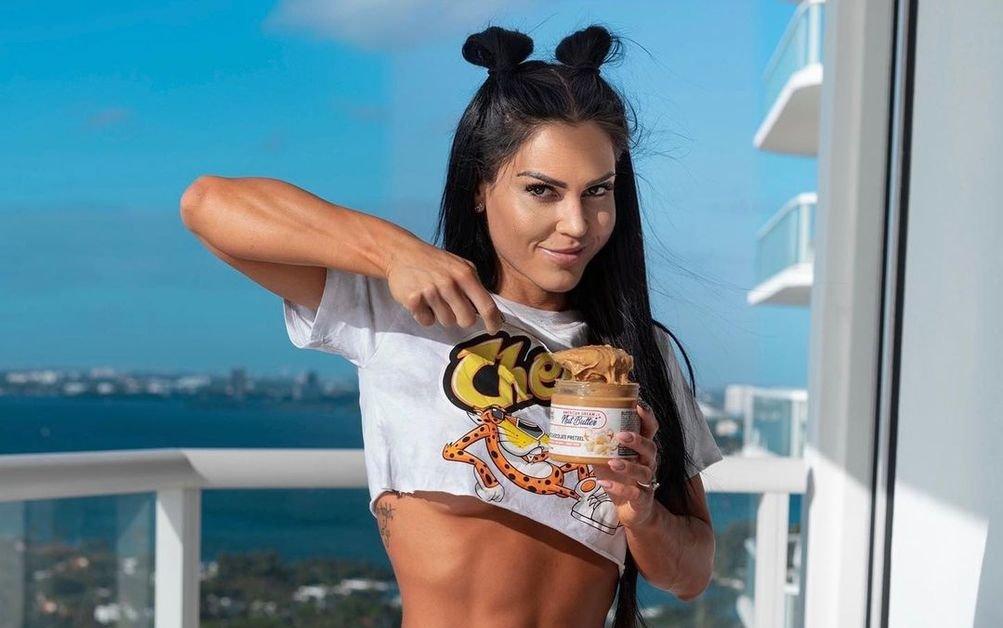 "Added the Supergreens 2 months ago and digestion has improved and I noticed better muscle development since it ensures I am getting the right nutrients. Perfect to keep my going for that last hour of work," one user shared.
"Drinking them for sure, so much easier," replied another user.
"Anita looking beautiful as always," a third fan chimed in.
"I see always your pic from Miami and I am sitting in cold snowy Austria. I wanna move to your side of the world," added a fourth fan.