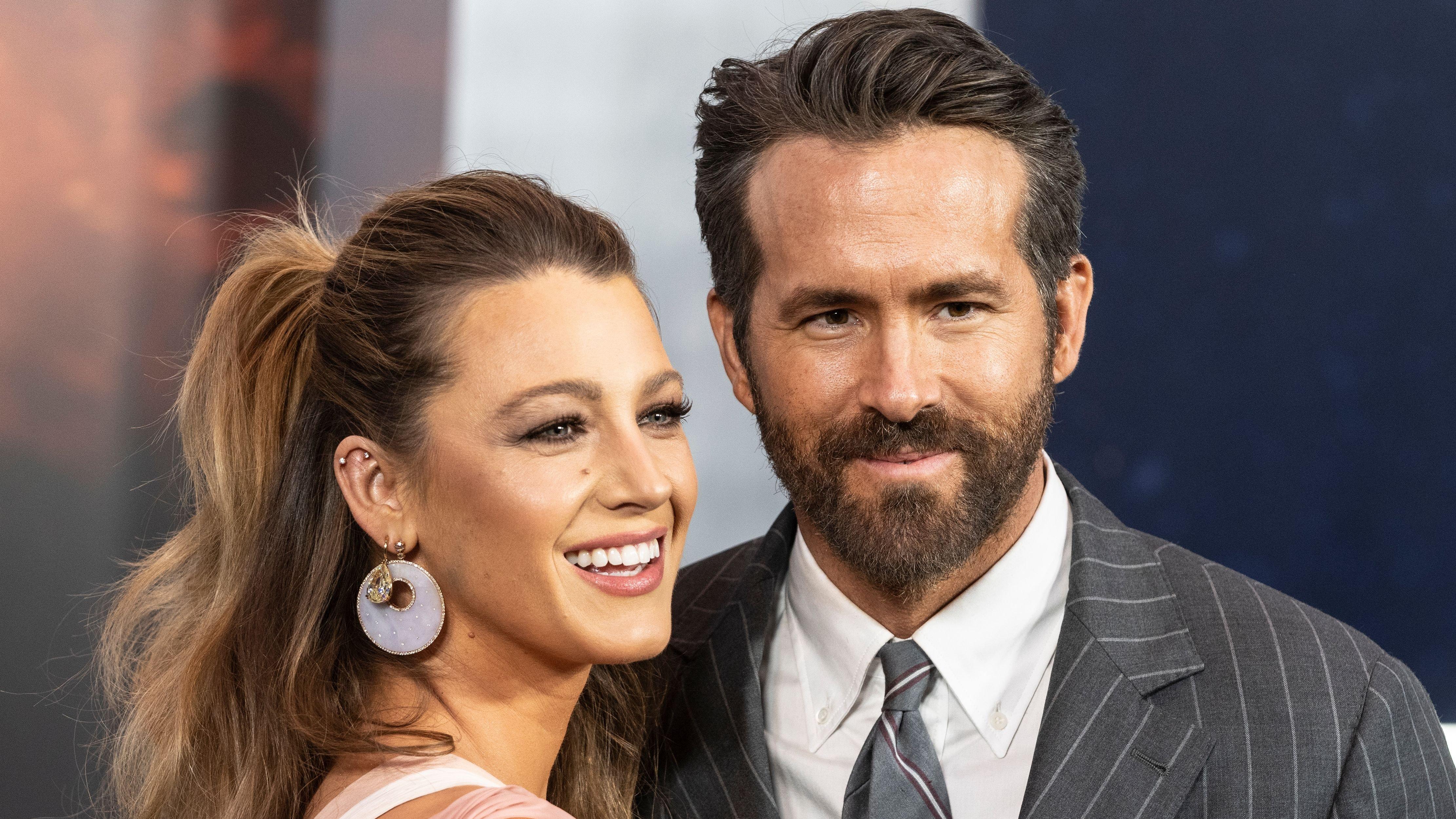 Blake Lively And Ryan Reynolds Are Picture-Perfect At The Cinematheque Awards
Hollywood power couple Blake Lively and Ryan Reynolds had many fans in awe with their appearance at the recently-concluded Cinematheque Awards. The lovebirds looked perfect together as Lively flaunted her baby bump while rocking exquisite glam.
Article continues below advertisement
Lively And Reynolds On The Red Carpet
Lively and Reynolds made their first red carpet appearance together after revealing that they are expecting their fourth baby. In an Instagram photo of the couple, Lively stood beside the Deadpool actor wearing a long maternity dress with spaghetti straps and a v-neckline that flaunted her cleavage
She completed her outfit with a ring and earrings with matching blue turquoise stones and a set of detailed bangles. The A Simple Favor star looked lovely as her bulging belly slightly raised her dress.
Reynolds attended the event in a black suit, white shirt, and grey tie. The Hollywood star also looked equally stunning as he stood next to his wife. Reynolds was honored with the prestigious American Cinematheque Award
Lively Showered Her Husband With Love
Lively honored her husband with a heartfelt speech at the star-studded event. She praised Reynolds for creating time for the family while managing his career. The actress said:
This man, he has contributed so much to the world's most international happiness with his art, his heart, his philanthropy, his humor, his integrity, his unmatched work ethic, his self-deprecating levity, his hard-earned depths in his scripts.
-
The American socialite continued by describing her husband's love for his family. She noted, "and now I am his home, our girls are his home..." The doting wife also revealed that her husband would give anything to be home with his family. Reports later revealed that Reynolds got emotional as his wife gave her speech.
Article continues below advertisement
A Family Man At Heart
Reynolds, 45, once shared how much he cherishes the time he spends with his children while they're still young in an interview with People. According to the award-winning movie star, he needed not to miss any time with his kids.
The Free Guy actor also noted that he wants to "live life like a normal human." He wants his kids to have a normal schedule and this led to his and Lively's decisions to not work at the same time.
Baby Number 4
Lively and Reynolds who are already parents to three daughters, James, 7, Inez, 6, and Betty, 3 are now expecting their fourth baby together. Per People, Lively revealed she was pregnant in September after she attended an event debuting her growing bump.
The Sisterhood Of The Travelling Pants actress flaunted her pregnancy at the recent 10th Annual Forbes Power Women's Summit. She showed up at the event in a sequined long-sleeved mini-dress that hugs her body nicely. The actress looks as beautiful as she did when she was not pregnant and she appears to be enjoying herself as the due date gets closer.