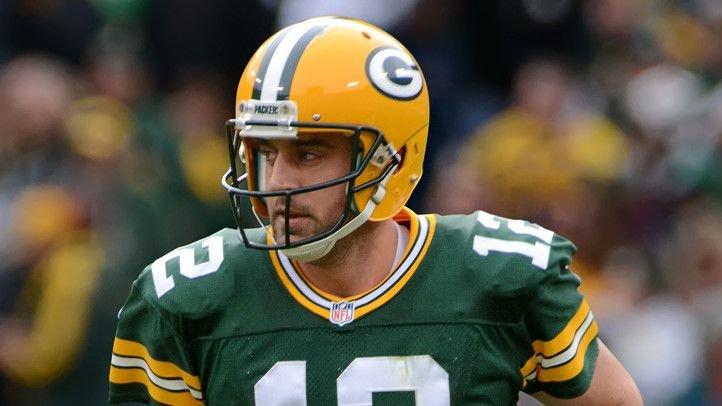 Matt LaFleur Brings In Familiar Face As Packers Hire Lifelong NFL Coach
Thus far, the Green Bay Packers haven't had the season they hoped for. They dropped five games in a row before finally beating the Dallas Cowboys, and their offense has looked like its worst version in the Aaron Rodgers era.
That's why they decided that enough was enough and cut ties with Amari Rodgers and Kylin Hill, and are reportedly looking to add more firepower in nearly every position as they try to straighten the ship.
Article continues below advertisement
Packers Sign Another Assistant Coach
With that in mind, they're also planning to add more advisors to HC Matt LaFleur's staff. So, they didn't hesitate to hire lifelong coach Aubrey Pleasant, who had already found plenty of success with LaFleur in his past two tenures before becoming a head coach:
The Packers have brought on longtime NFL assistant coach Aubrey Pleasant, per sources, Rob Demovsky reported. He joined the Packers last week, shortly after he was fired as defensive coach of the Lions. He previously worked with Packers coach Matt LaFleur in Washington and with the Rams.
-
Article continues below advertisement
Rodgers Wasn't Pleased With LaFleur
The Packers sure could use a veteran helping LaFleur out, especially as he's struggled with play-calling this season.
Also, Aaron Rodgers seems frustrated with the current status of the offense, and it was evident when he was caught on camera screaming at LaFleur during the win over the Cowboys:
I wanted a chance to go win the game, Rodgers said. I get to run the ball on first down, but not second, and not the third down call. I wanted to be aggressive. Let's go get them. They play a lot of one-high man, let's call some man-beaters, and let's complete a couple passes and we're going to win the game. Put it away.
-
Packers Are Back On Track
The Packers have lost multiple games they should have, and could have, won. Their offensive miscues were too many and too often, and their unproven, young receiving corps has left a lot to be desired.
Now, they need to build from that momentum after beating the Cowboys at home. There's still time to finish the season strong, especially if Christian Watson takes another leap forward.
Are The Playoffs In Sight?
Despite their 4-6 record, the Packers are still second in the NFC North, and neither the Chicago Bears nor the Detroit Lions seem like a legit threat to challenge them for that spot.
So, it's been a tough season, and they still need to prove that they're legit contenders, but Rodgers and LaFleur have more than enough time and a somewhat easy schedule to try and make a late playoff push.