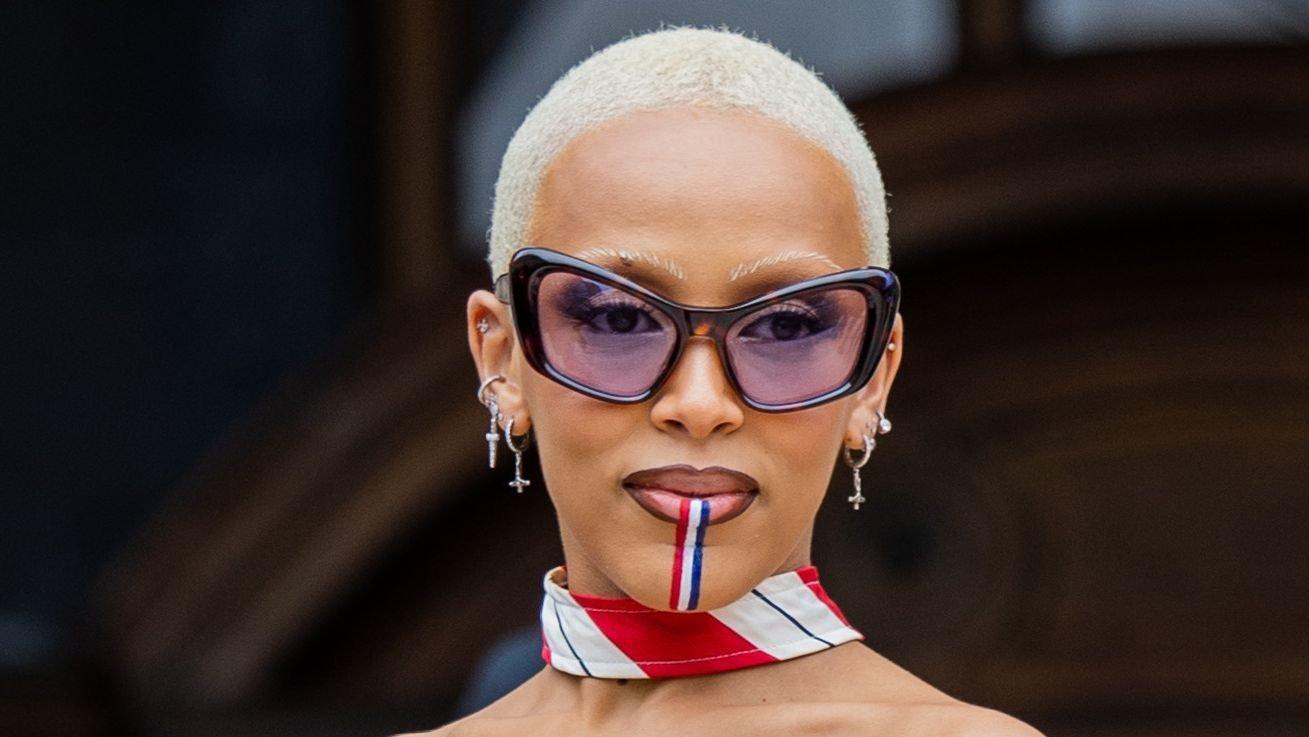 Doja Cat Claps Back At Hater Who Called Her Paris Fashion Week Face Makeup 'Ugly'
Doja Cat is known for her bold fashion statements be it high fashion or avant-garde makeup looks. The rapper showed up with one of her unique and bold looks during Paris Fashion Week on Tuesday. She opted for dramatic gold face makeup which earned her criticism from a hater who called her face makeup ugly.
Article continues below advertisement
Doja Cat At Paris Fashion Week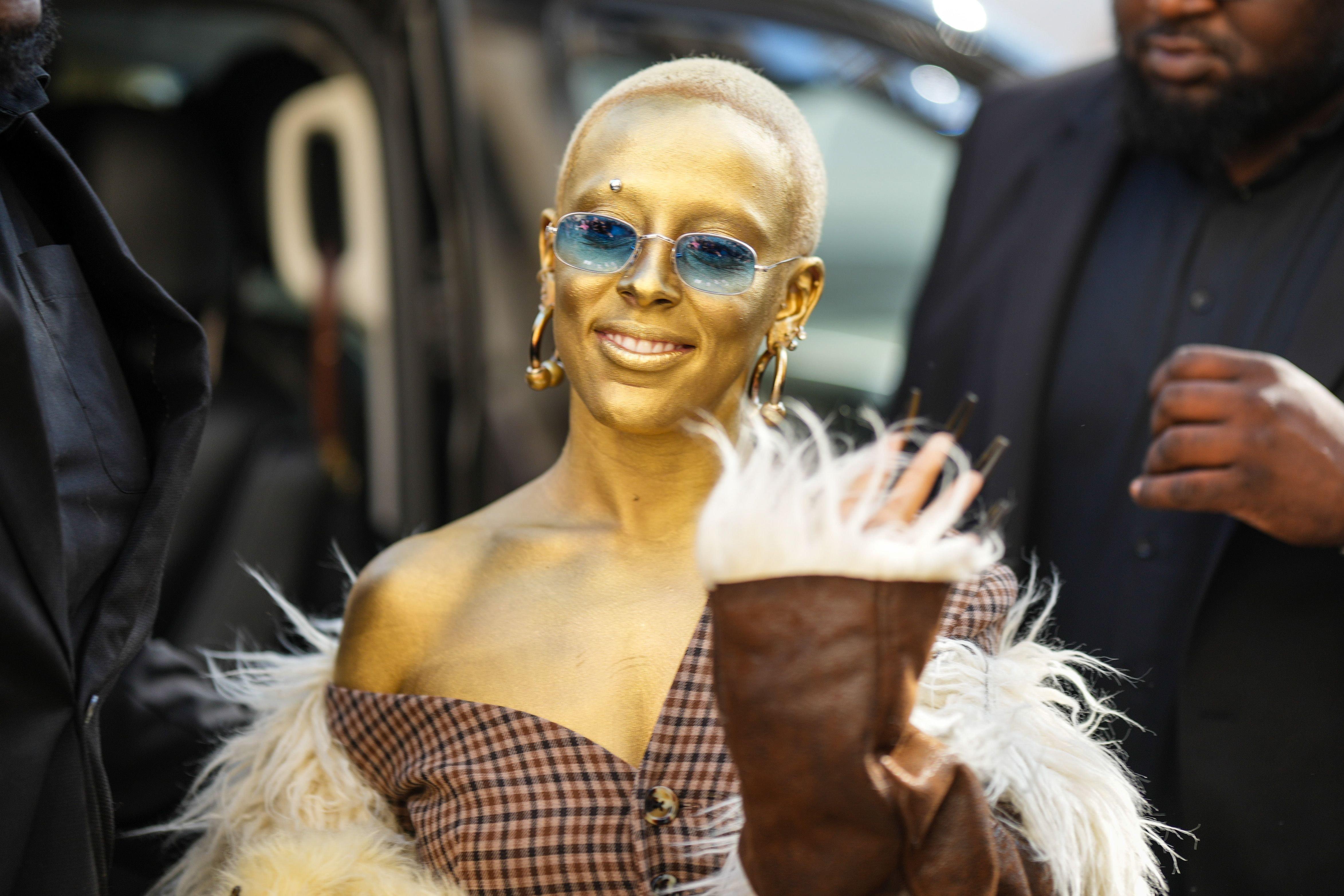 Doja Cat is not one to take criticism lying down and she made this clear when she clapped back at a critic who called her Paris Fashion Week face makeup "ugly." The musician quickly shut down a critic who questioned her golden face glam. Doja Cat, 26, was photographed heading to the Jacquemus store with her face fully spray-painted gold. She wore a plaid suit and a shearling parka. She completed the look with matching gold jewelry and metallic-painted nails.
Doja Cat Claps Back At A Hater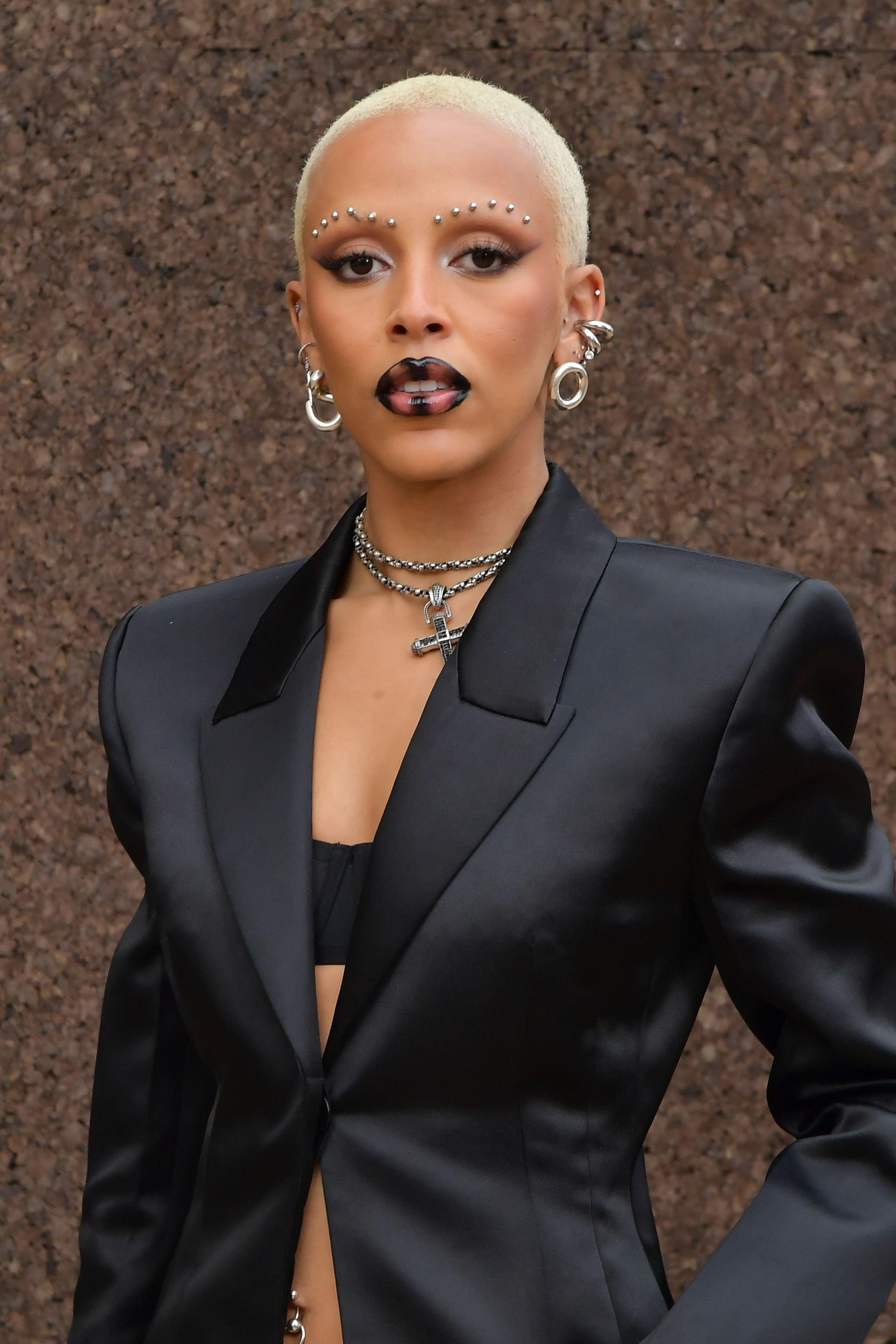 "The paint is making her look ugly. When you do makeup like this you still need to accentuate features. She look like a tired old statue lmao," the Twitter user wrote.
The Planet Her rapper saw the comment and took up the defense of her fashion sense. "I wasn't trying to look sexy or attractive," she clapped back. "All of my makeup has a story and there are absolutely 0 rules and if there were you wouldn't be the one making them."
Article continues below advertisement
Doja Cat Shuts Down Critics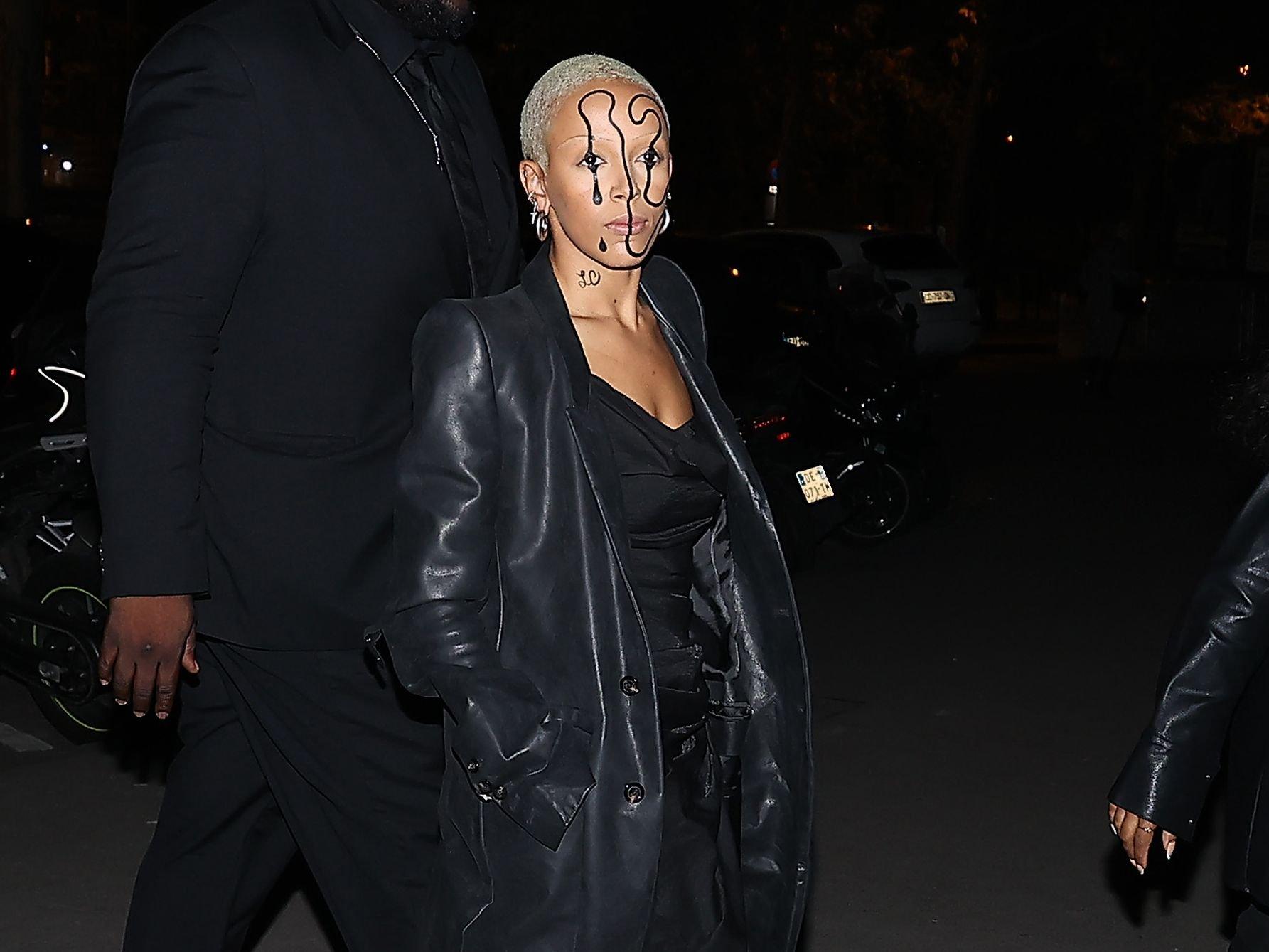 This is not the first time Doja Cat has clapped back at her critics. The singer has a track record of shutting down her haters with immediacy. Earlier in August, she showed off her buzzed haircut for the first time and spontaneously shaved off her eyebrows, causing internet trolls to criticize her looks.
The Hot Pink rapper shared a cryptic message expressing her distaste for those who were weighing her success by her appearance rather than her achievements. "I won a grammy and traveled the f—king globe i've had a No. 1 and i went platinum," she tweeted. "I make hit after hit after hit and you all want me to look f-—able for you ... Go f— yourselves."
A Flair For Bold Beauty Looks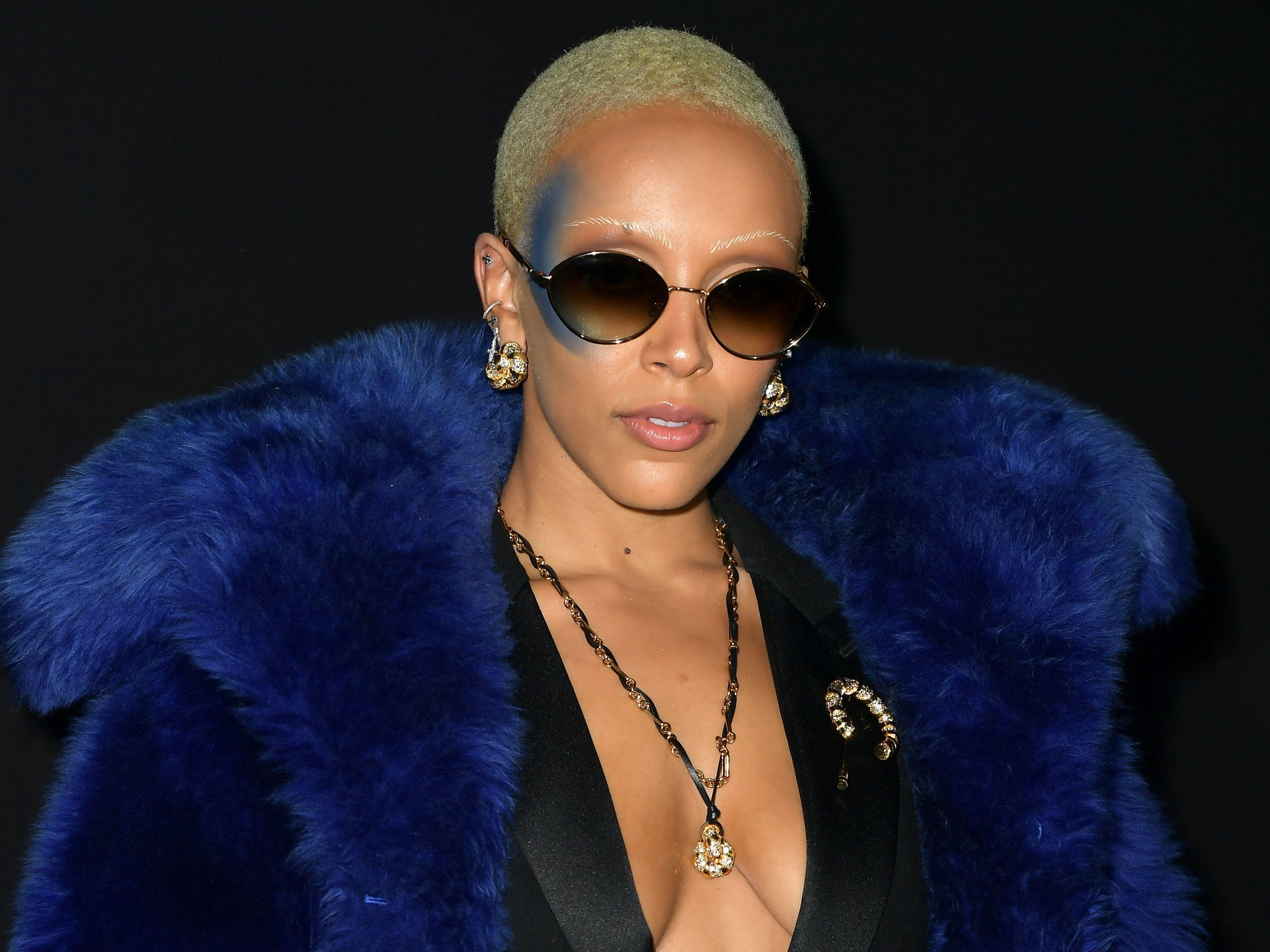 While in Paris, Doja Cat has displayed her preference for adventurous and unique fashion looks. She showed off a variety of unique beauty looks. On Sunday, she shared a series of snaps of her wearing white face makeup with blue contouring. Since she shaved her eyebrows on Instagram Live, Doja Cat has been experimenting with audacious outside-the-box looks and has been sharing them via social media. She has shared Instagram selfies of herself rocking bold beauty looks, from studded eyebrows to drawn-in hearts.