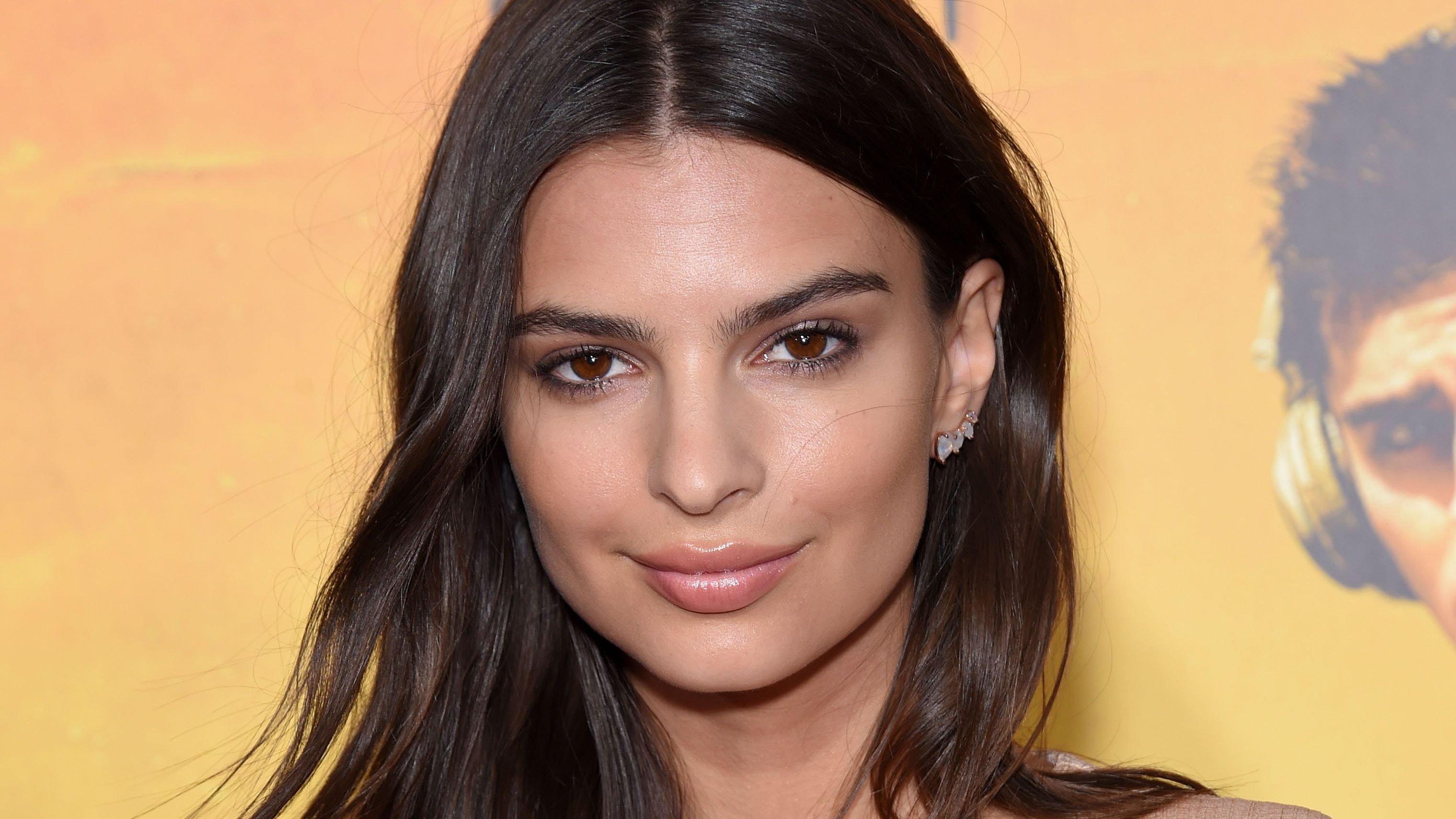 Emily Ratajkowski Denounces 'Blonde' For 'Fetishizing Female Pain'
Super model Emily Ratajkowski's latest social media update had her addressing Netflix's much-anticipated movie, Blonde, and the rhetoric surrounding it. Ratajkowski did not mince words when she pointed out her issue with the new historical fiction. She channeled her complaint toward women's issues and how she perceived Blonde's response to it.
Article continues below advertisement
Ratajkowski Shared Her Thoughts
The former child star's post on TikTok had her looking fresh-faced as ever with her curtain bangs framing her oval-shaped face. Ratajkowski began by noting that she has been hearing about the Marilyn Monroe movie, Blonde, but was yet to see it for herself. However, the uproar around the movie caught her attention. The mom-of-one described the movie, as, yet another movie "fetishizing female pain," while noting that she was not surprised. The fashion entrepreneur continued:
We love to fetishize female pain. Look at Amy Winehouse. Look at Britney Spears. Look at the way we obsess over [Princess] Diana's death. Look at the way we obsess over dead girls and serial killers. Watch any CSI episode, and it's this crazy fetishization of female pain and death.
-
In Her 'Witch Era'
The Inamorata boss cited herself as a case study noting that she had learned to fetishize her own pain. She relayed, "I think as women, I can say for myself, I've learned how to fetishize my own pain and my own hurt, so it feels like something that can be tended to, that's kind of sexy. 'Oh, I'm this f***ed up girl and whatever."
Ratajkowski continued her address by stating that she thought many people did the same in "many different ways." To this effect, she added that she wanted all that to change. The fashion model shared that what was hard to fetishize, was anger. At this point, Ratajkowski put forth a proposal that women needed to be a little bit more "pissed off." She shared:
I'm going to be in my witch era. 2022, baby, is my bitch era. I think we should all be in our bitch era. So, I'm going to be pissed off when I see this movie, I already know it, but it's nothing new. Yeah, I'm just going to get angry.
-
Article continues below advertisement
Tidbits On The Movie 'Blonde'
Although the psychological drama is based on the life and times of one of Hollywood's greatest sex symbols, Marilyn Monroe, it is a fictionalized version. Directed by New Zealand-Australian filmmaker, Andrew Dominick, Blonde starred actress, Ana de Armas in the lead role.
Per IMDb, the movie's plot revolves around portraying Monroe's real name Norma Jeane as possessing two personalities. The official trailer which was released on July 28, 2022, shed more light on the theme. On the one hand, Monroe was a woman who reveled in fame, and the worship from her fans. On the other hand, the late actress harbored discomfort, hints of unhappiness, frustration, and depression once the cameras were away.
Who Starred In 'Blonde'?
The Netflix-produced movie is currently up on the streaming site, and so far it has garnered some opposing reviews from viewers. Joining Armas in the biographical piece are Academy-award-winning actor Adrien Brody, who played her third husband, and Antman star Bobby Cannavale played another of Monroe's spouses, New York baseball star Joe di Maggio. Other actors include Julianne Nicholson who played Monroe's mom, Gladys Baker.
Caspar Phillipson played John F. Kennedy, while Xavier Samuel was Charlie Chaplin Jr. In all, the movie based on Joyce Carole Oates' 2002 novel, zeroed in on Marilyn Monroe's personal life and relationships from her perspective.