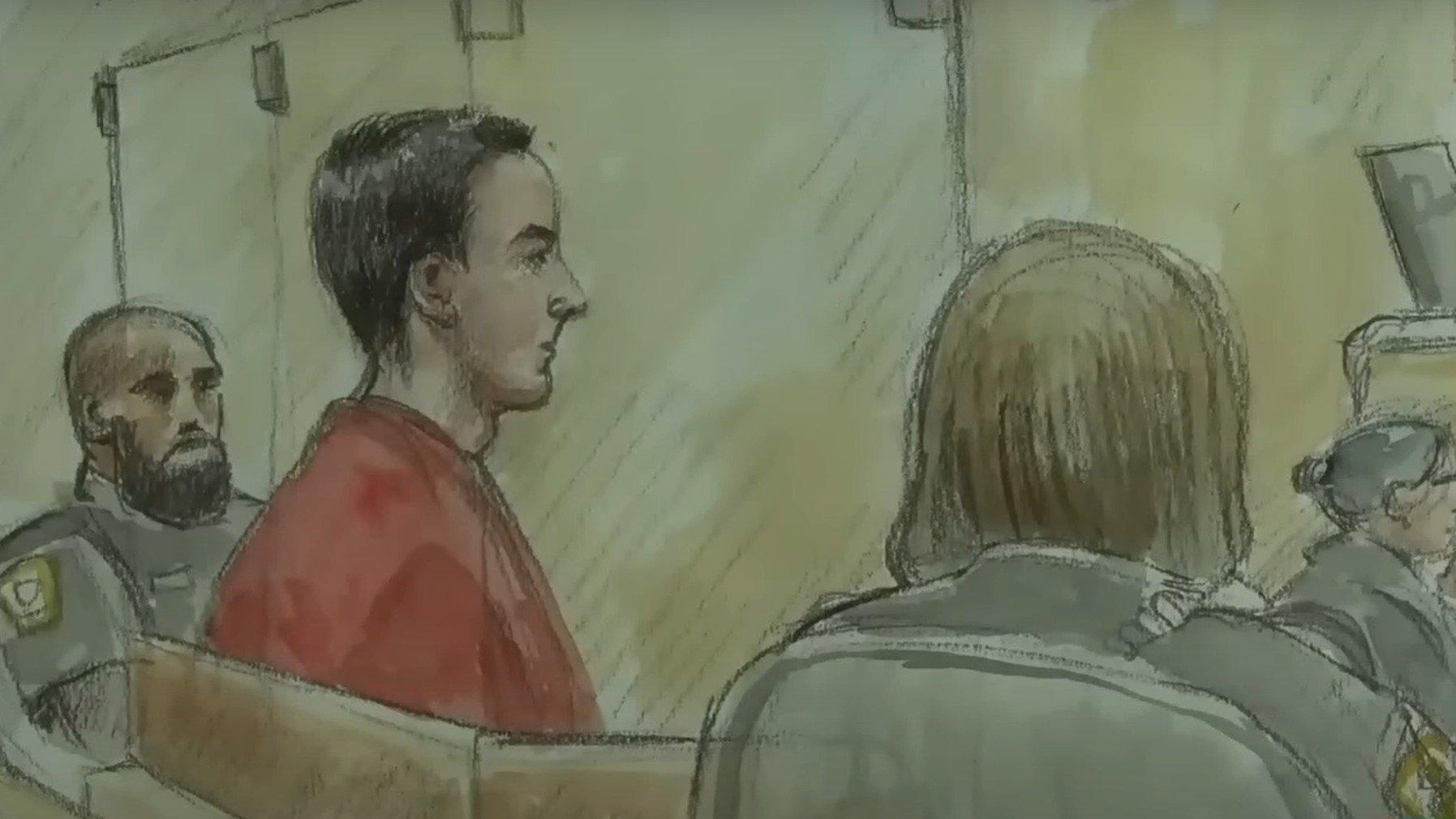 'Riverdale' And 'Supernatural' Actor Gets Life Sentence For Murdering His Mother
Ryan Grantham pleaded guilty to second-degree murder which took place in March 2020. The actor shot his mother, Barbara Waite, in their townhouse in Squamish, Canada. He recently received his sentence for the crime he committed.
Article continues below advertisement
Receiving Life Sentence For Second Degree Murder
The sentence was delivered in B. C. Supreme Court in Vancouver. The case of Baraba's murder by her son was referred to as tragic and heartbreaking by Justice Kathleen Ker. She also talked about the impact of the statement by Ryan's sister as "life-shattering."
As reported by CBC, the sentencing hearing tackled the question of how much time the 24-year-old would have to serve before he could apply for parole. To decide this, Justice Ker had to recount the incidents which would determine Ryan's sentence. After evaluating each incident, the actor was sentenced to life in prison with the exclusion of parole for 14 years.
A Quick Look At Ryan Grantham's Case
Justice Ker recounted the disturbing details of Grantham's crimes. The Riverdale actor was 21 when he shot his mother in the back of her head. She was shot while playing the piano on March 31st. Ryan shot her once on the head with a .22 rifle. He took a GoPro video shortly after the murder which was shown in court. In the video, the actor confessed to killing his mother and showed her lifeless body.
After killing his mother, the Supernatural actor covered her body with a sheet, lit candles, and hung a rosary from the piano. He then drove off in a car with guns, ammunition, and Molotov cocktails. He had intended to kill Prime Minister Justin Trudeau. He turned around after driving to Hope, B. C. with conflicting thoughts. He had thought of committing a mass shooting at where he was enrolled, Simon Fraser University. Instead, he drove to the Vancouver police department and turned himself in.
Article continues below advertisement
How Ryan Feels About His Life Sentence
After hearing his sentence, Ryan was said to be unpuzzled by it. Chris Johnson, Ryan's lawyer, stated, "I think he anticipated what the judge gave him as a sentence. I think he's pretty apprehensive about the whole thing." He also shared that the actor murdered his mother, "to spare her from seeing the violence he intended to commit."
It was claimed by the defense during Ryan's trial that he suffered from depression, self-loathing, and anxiety. Also, he talked about self-harm and hurting others in the months leading to the murder of his mother. To this effect, Justice Ker stated that he has been receiving psychiatric treatment in jail and seems to be improving.
Ryan's Sister Shares Her Thoughts On The Tragic Incident
Ryan's sister Lisa shared her thoughts on the tragic death of her mother. She discovered their mother's lifeless body at home. In her victim impact statement, Lisa shared she was afraid of when Ryan would be released from prison. She also talked about her mother and best friend. Lisa talked about how vulnerable her mother was and how "Ryan gave her no chance to defend herself." She also talked about how painful it was to know that Ryan was a threat to their mother's life.