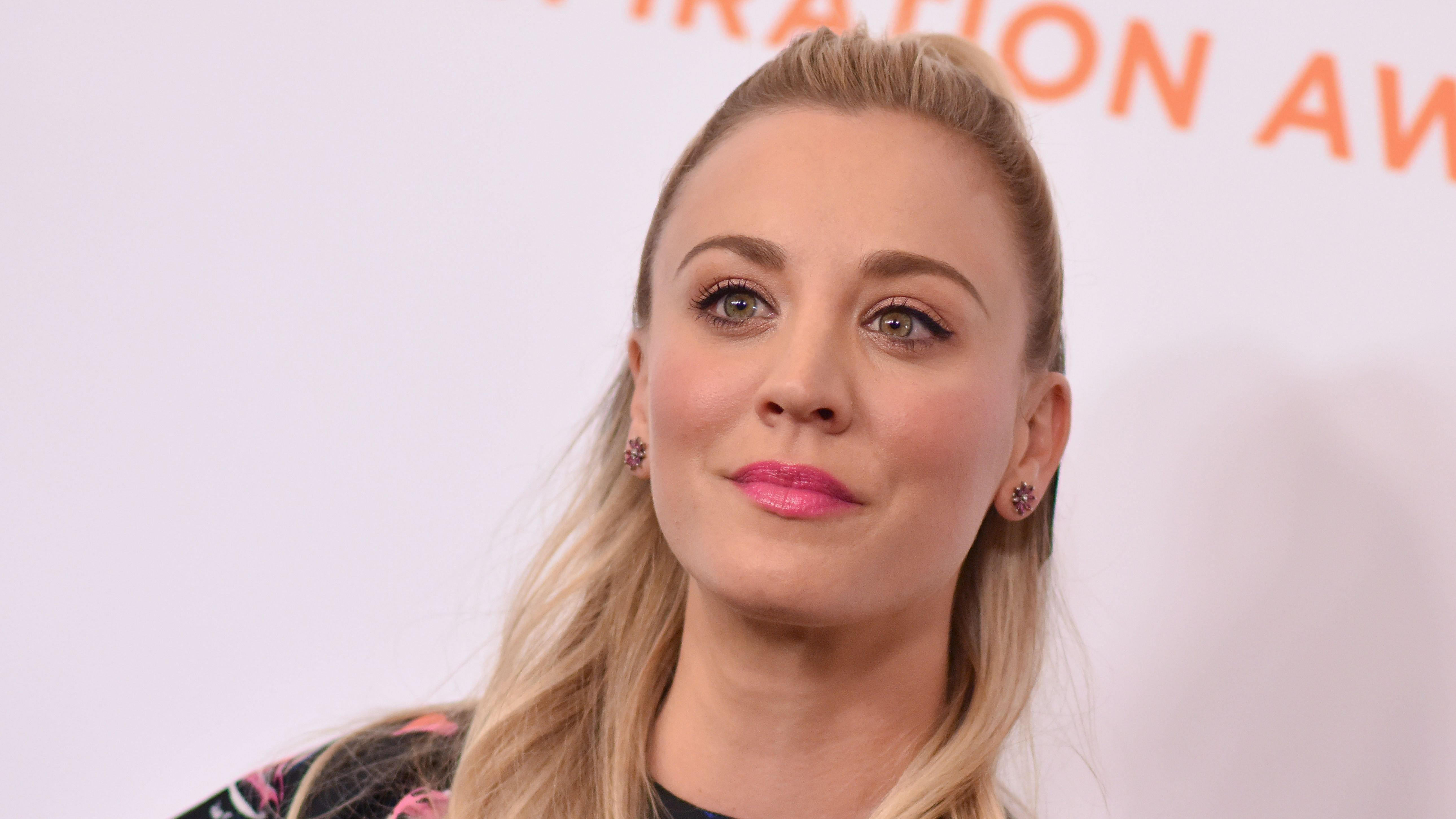 Kaley Cuoco Flaunts Cleavage In Minidress, Shames Pete Davidson For Wearing Hoodie To Movie Premiere
For the premiere of their new film, co-stars Kaley Cuoco and Pete Davidson donned completely different looks. The pair went out on Tuesday night in New York City in advance of their upcoming movie Meet Cute, which premieres on Peacock Wednesday. While Cuoco dressed to the nines for the event, Pete kept things pretty simple, although his co-star can not understand why. Although we think Pete Davidson Is a simple guy and prefers to keep things that way.
Keep reading to find out more.
Article continues below advertisement
Kaley Stuns At The Premiere
Cuoco, 36, accessorized with a gold sequin clutch and looked stunning as usual in a metallic blazer dress and black strappy heels. For his first outing since breaking up with Kim Kardashian last month, Davidson, 28, opted for a much more laid-back appearance, including a white hoodie, green sweatpants, and black framed orange shades. Could it be that he wanted to make himself less noticeable, or it's just his usual style?
At the premiere, the SNL alum was seen holding KC close and occasionally grinning; they appeared quite at ease in front of the cameras.
Kaley Slightly Shades Pete
Cuoco teased her co-star during a red carpet-interview with Entertainment Tonight about the attire he wore to the premiere. "I'm glad Pete dressed up for the occasion. That is so bad," "Before looking Davidson's way and yelling the statement directed at him, Cuoco jokingly told the outlet.
Davidson kept taking pictures without even flinching with a grin on his face.
Article continues below advertisement
Everything You Need to Know About 'Meet Cute'
Beginning with how its titular moment and subsequent date hardly ever capture our imagination, Meet Cute is a time travel story that has failed to live up to expectations. Sheila (Kaley Cuoco) has been using the time machine, which can only travel back or forward 24 hours, to relive a date with Gary. She discovered it in a tanning bed at a nail salon (Pete Davidson). The date always begins with her approaching him in a bar and urging him to leave and find dinner elsewhere in the city. She frequently refers to her father as a "traveling alcoholic," and he often makes a Sophie's Choice aside when choosing a dining establishment.
'Meet Cute' Is Available On Peacock From 21st September.
The Big Bang Theory alum announced the completion of Meet Cute's filming on Instagram in August 2021 by posting a picture of herself holding Davidson's hand in New York City.
Meet Cute premiers on @peacocktv on September 21st! Did I mention it's cute? Enjoy the time travel 💫