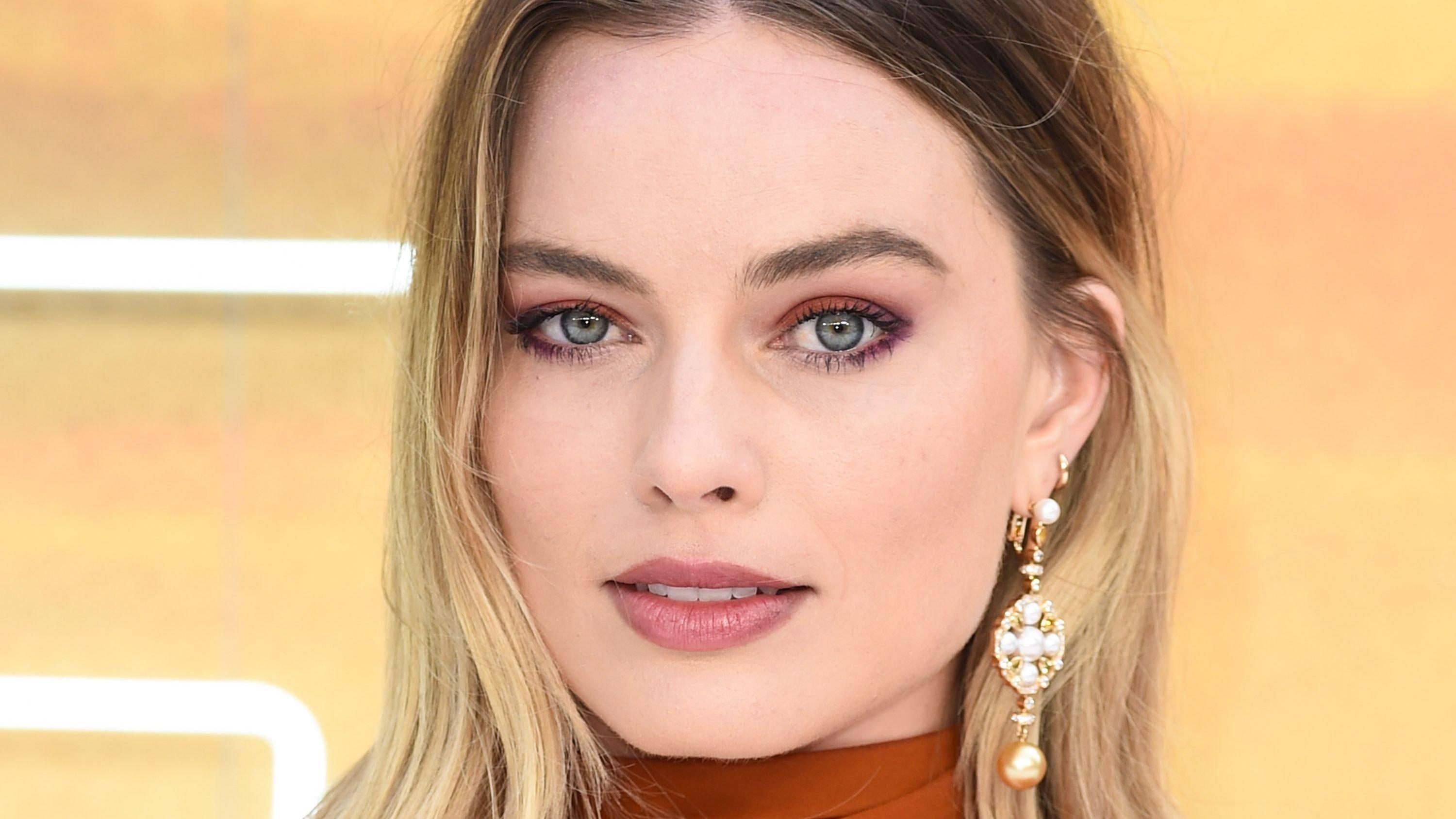 'This Is The Most Humiliating Moment Of My Life!': Margot Robbie On Barbie Movie Set Leaks
Margot Robbie as Barbie Roberts in Greta Gerwig's live-action adaptation of everyone's childhood fabulous fashionista is one of the most anticipated 2023 movies. That's why when pictures of the actress and her co-star, Ryan Gosling, who's playing her love interest Ken, leaked, fans were ecstatic.
Before the leak, Gerwig's production team shared a first look still showing Robbie in a pretty dress driving Barbie's signature pink convertible. However, the movie set leaking wasn't in the plans, and Robbie and the team were mortified when they realized it.
Article continues below advertisement
Speaking On The Leak With Jimmy Fallon
Robbie deleted her social media to concentrate on work and block out the noise but fans could keep up with her via interviews and her first one in a long time was with Jimmy Fallon on The Tonight Show.
She dished on the actual reaction on set when the stills leaked saying,
I can't tell you how mortified we were. We look like we're laughing, having fun, but we're dying on the inside. Dying. I was like, this is the most humiliating moment of my life.
-
Unexpected Responses Surprised The Team
To be fair, Robbie admitted that they had a large audience on the day they shot the roller skate neon scene. So, they knew pictures would leak but didn't expect the wide range of responses they received! She added,
So I knew there would be a little bit of attention, and probably some photos would get out there, but not like it did. It was like mad. It was like hundreds of people watching all the time.
-
Article continues below advertisement
Tightening The Ship (No More Leaks)
Regardless of the minor setback, the production team is still forging ahead, keeping a tighter lid on their set. No new pictures have surfaced, and Robbie confirmed that only the officially released stills of her in the pink convertible and Gosling in a denim vest with his embroidered underwear are certain.
Gosling also dished on the movie to Fallon saying Ken wouldn't be the put-together boyfriend we know from the animations. Instead, he has,
no money, no job, no car, and no house.
-
Latest Official 'Barbie' News
The latest news on the fantasy-comedy sees Will Ferrell joining the already stellar cast as a toy company owner. Also, Gerwig advised fans to forget all they know about the doll because the new movie would deal with real-life issues as Barbie and Ken strive for perfection but find it in their "flaws."